Meal prep just means preparing your meals in advance. This usually involves cooking meals for a whole week in advance and storing them in your fridge or freezer to reheat and eat later on.
In this guide we explore the basics of meal prepping and answer some common questions you might have.
What are the benefits of meal prepping?
✅ Saves money
✅ Time efficient
✅ Have more control over food
✅ Maintains a balanced, nutritious diet
✅ Reduces stress related to planning and cooking meals daily
What's the difference between eating leftovers and meal prepping?
Meal prepping also involves measuring your food to hit your calories and macros. This allows you to control your intake by planning in advance what your meals are which is helpful to reach weight loss or weight gain goals, especially if you're new to calorie counting.
How much time will it take?
It generally takes around 4 hours of preparation including the time taken for planning, choosing recipes, shopping for ingredients, cooking and storing your meals. Cooking times vary greatly depending on the complexity of your recipe. You can get a simple rice, steamed fish and veggies meal done in two hours for a whole week, but many preppers might not want to eat the same meal everyday.
How much will it cost?
Based on where you shop, a basic Chicken Teriyaki meal with 200g chicken, 100g white rice and 50g broccoli should cost you no more than $4.00 per meal. Comparatively most providers charge on average $10.00 – $16.00 per meal.
What are the most common ingredients for meal prep?
Ingredients largely depend on how easy you want to make your meals. However if you begin exploring the range of ready made meals from providers, you can easily spot the common ingredients. Here is a handy list of common ingredients chosen based on cost, protein and convenience:
PROTEINS
CARBS
FATS
🍗 Chicken
🍚 Rice
🥑 Avocado
🥩 Beef
🍝 Pasta
🧀 Cheese
🐟 Tuna
🍜 Noodles
🧈 Butter
🥚 Eggs
🍠 Potatos
🥜 Nuts
🍣 Salmon
🧆 Chickpeas
🦃 Turkey
✅ Quinoa
🐖 Pork
✅ Lentils
✅ Tofu
Ingredients you should probably avoid because they don't store or reheat well:
❌🍞 Bread for instance may get soggy if you're reheating a sandwich you had prepared a day or two before.
❌🧀 Cooked cheese is a dicey one too, as it may cause indigestion if not reheated properly.
❌🐟 Seafood can be quite pungent when reheated so keep that in mind!
❌🍅 Same goes with veggies and fruits or anything crispy, they will not remain crispy 4 days later. So unless you're storing these separately till you're ready to eat (there are some great meal prep containers with dividers to keep ingredients separate), it's best to avoid them.
What equipment do I need?
Beyond what you can normally find there are 4 things which can make meal prepping a lot easier:
➡ Digital food scale
➡ Rice cooker / steamer
➡ Electric grill (like George Foreman)
➡ Storage containers (see below)
The founder of Food 4 Fitness started with just a rice cooker and George Foreman grill.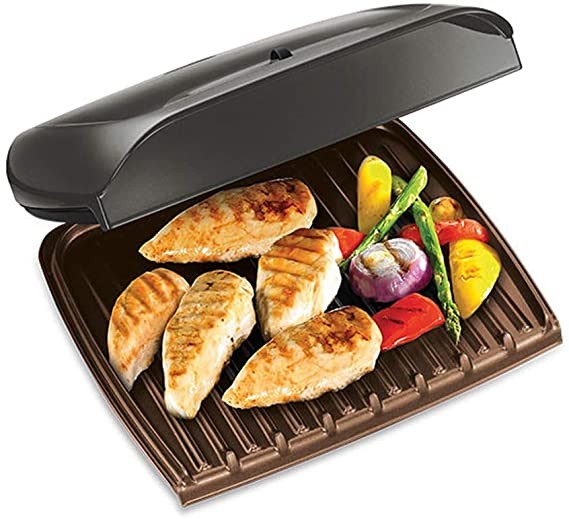 George Foreman Jumbo Grill with Temperature Control
Grill your proteins and vegies on this grill for quick and easy batch cooking. The non-stick surface means minimal use of oils and mess as the excess fats drip down into the tray.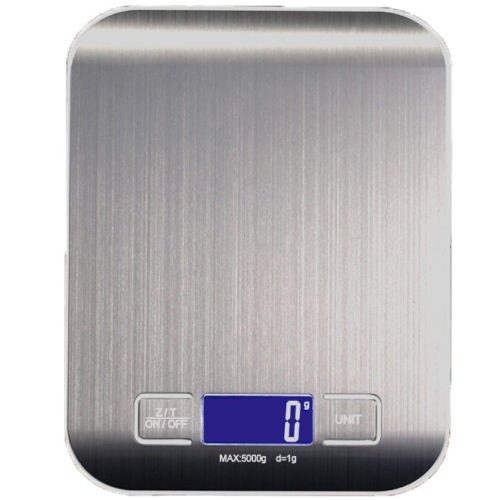 STAINLESS STEEL DIGITAL KITCHEN SCALE
An essential for all meal preppers to carefully measure and portion your meals. Choose one that is easy to use and can measure in both grams and ounces for overseas recipes.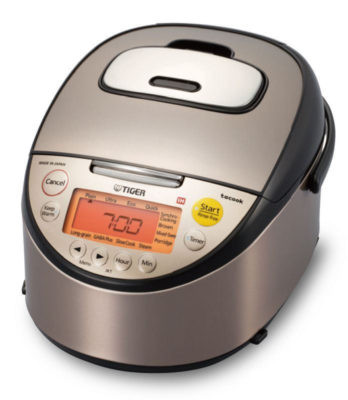 MULTIFUNCTION RICE COOKER
If you're serious about rice, you want one of these fancy induction ones with a really thick bowl inside that makes fluffy delicious rice. A standard 5.5 cup model will make approx 15x 50g carb meals.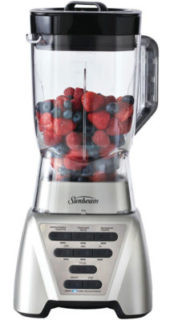 SUNBEAM - PB8080 - TWO-WAY BLENDER
Great for smoothies (or milkshakes) and also chop vegies. Large 2L capacity and non-skid feet to keep the blender firmly planted while being relatively quiet compared to the cheaper models.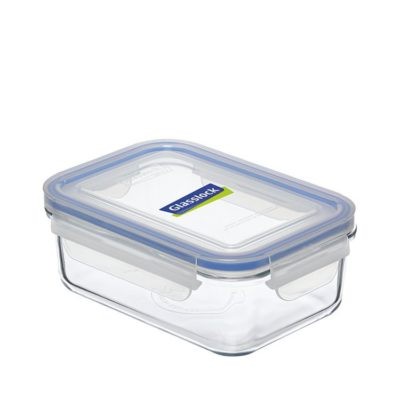 MICROWAVE & FREEZER SAFE REUSABLE FOOD CONTAINERS
Storing and taking your meals is at the core of all good meal prep. Make sure you get microwave and freezer safe containers that's airtight and leakproof like these ones.
See the more comprehensive kitchen essentials list.
Choosing the best meal prep container
This is a huge deal because picking the right meal prep container directly affects the whole experience after the meal prep is done (when you get to actually enjoy it). Meal prep containers come in 4 varieties:
There are some other considerations too:
❓ How many meal prep containers do I need?
A good starting point is 10 so you have a few spare to be used in rotation even if you're only preparing 5-6 meals at a time.
❓ Do you need to differentiate each meal?
Use transparent containers so you can see what's inside without opening the lid or adding on additional labels.
❓ Will you be travelling with the meals?Consider those that are air-tight and leak proof
Consider containers that are air-tight and leak proof so they won't leak while you're travelling. You could also pair it with an insulated bag to keep it cool.
❓ Do the ingredients need to be separated?
There are bento style containers to keep ingredients separated.
Check out our more comprehensive guide to meal prepping basics.