💬 Interviews
Giancarlo Coratella, The Man Behind Food4Fitness That's Transforming Lives
UPDATED ON Jun 27, 2023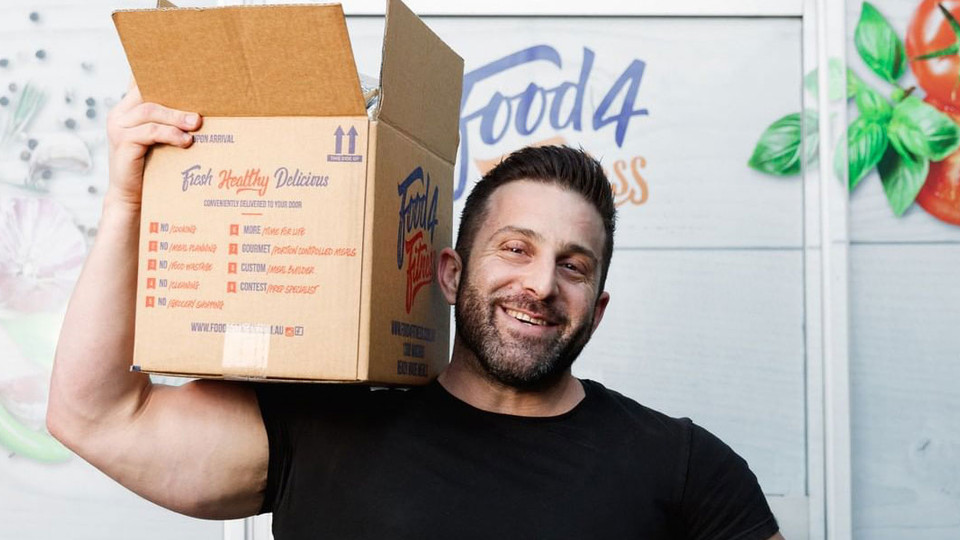 Starting from humble beginnings as a Fitness First PT, Giancarlo Coratella (Carlo) has established Food4Fitness as the premier customised meal provider for athletes to health seekers delivering across the east coast of Australia.
As the Founder and Executive Director, Carlo spared some time from his busy schedule to answer some of our questions and a peek on how the business started.
Thanks for your time Carlo! Could you tell us a bit about yourself and the earlier days before you started Food4Fitness?
I'm Australian born with an Italian background and have been around food all my life, coming from a family of restaurateurs. My grandfather, father, and mother were all chefs and have numerous restaurants through their years across Sydney and in France. I started my career in labour as a bricklayer and from a young age was always interested in health and fitness. I never competed but love the idea of training and staying in shape.
For 10-12 years I was a PT but with the last few years of it starting Food4Fitness to support my clients results as their diets always were an issue – it initially wasn't a business idea, simply just to help my clients out.
Word spread and I began cooking for their friends, families, other gym goers etc. I started Food4Fitness from my 1 bedroom apartment in South Sydney and never expected it to come this far and grow so fast – my intention back then was to build my PT and online coaching business.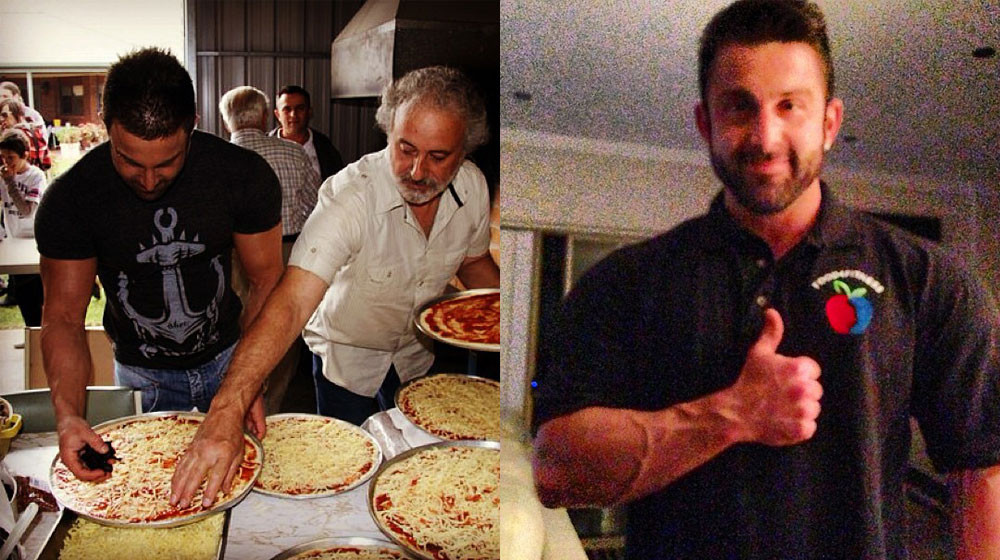 How did you prepare your customers meals back then? At what point did you outgrow your home setup and what did you attribute the early success to?
I started with a George Foreman Grill with K-Mart pots and pans over the kitchen table, and delivered the cooked meals in my Honda Jazz. It involved a lot of organisation, planning, structure and patience. The early success was through my years as a PT and growing a good reputation so people supported me and the product I was providing was good. It was purely word of mouth that got me to where we are today.
I started with a George Foreman Grill with K-Mart pots and pans over the kitchen table, and delivered the cooked meals in my Honda Jazz. It involved a lot of organisation, planning, structure and patience.
That's awesome to hear – what about challenges? What's been the biggest challenge Food4Fitness has had to overcome? Have there been any pivotal moments in business that's worthy of sharing to other business owners?
I think obviously the market has increased and this provided the challenge to ensure customers stay loyal and happy. It's human nature to shop around, but I tell you they always come back because we stick to our principles, provide a quality product, consistent, and have unique offerings. For advice to other business owners: don't rush things, grow at your own pace – bigger is not always better.
Food4Fitness has always been deeply involved in Australia's bodybuilding scene with the customised meal builders and sponsorship of athletes. Do you think this has been a key factor in the success as you've remained loyal to that audience?
Yes I do think so. We offer a unique specialised service that no one else does because its complicated and really involved. This comes down to my roots as a bodybuilder who always looked for a solution. The custom meal builder started for that reason but it has grown to become so much more now. It targets sport specific, macro specific and people with particular dietary requirements and allergens. I believe many providers are going down the main stream way which there's nothing wrong with. People want flavour, variety and price. We do our absolute best to provide all these but with a premium product. We do not substitute our quality, ingredients or process hence why we invite anyone to our facility to see where the magic happens.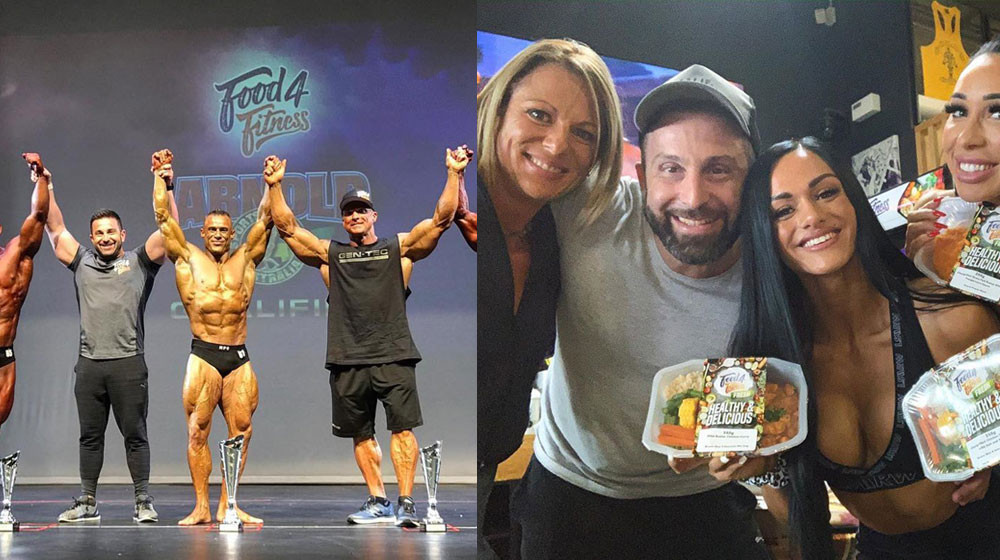 When did you hire your first employee? What position was it for and how much of an impact did it make?
1-2 years into it I hired a cleaner/kitchen hand to help with the work load, which was also the same time I rented a share kitchen 2 days a week on Alexandria. The hire gave me the support so I could focus more time on other products and growing the business
Food4Fitness' commercial kitchen and processing facility is impressive, what are some machines or processes involved which customers might not know about, but secretly makes their food better?
There's no machine that make your food better, just easier to do.
1.) You need good ovens that have the features to allow you to keep your proteins cooked perfectly full of moisture and flavour.
2.) Chargrills to give that restaurant touch and flavour to the steak fillets
3.) Mixing kettles help keeps consistency in items like mash, sauces, bolognese, chill con carne.
What are the most popular orders amongst Food4Fitness customers when it comes to signature meals and custom orders?
It's difficult to answer because all our meals sell very evenly spread through selection and priority, but our custom meal builder is a very popular aspect. There's no answer to this, all our meals sell very evenly spread through selection and priority.
Custom meal builder is also a very popular aspect, labour intensive as it is such a precise procedure.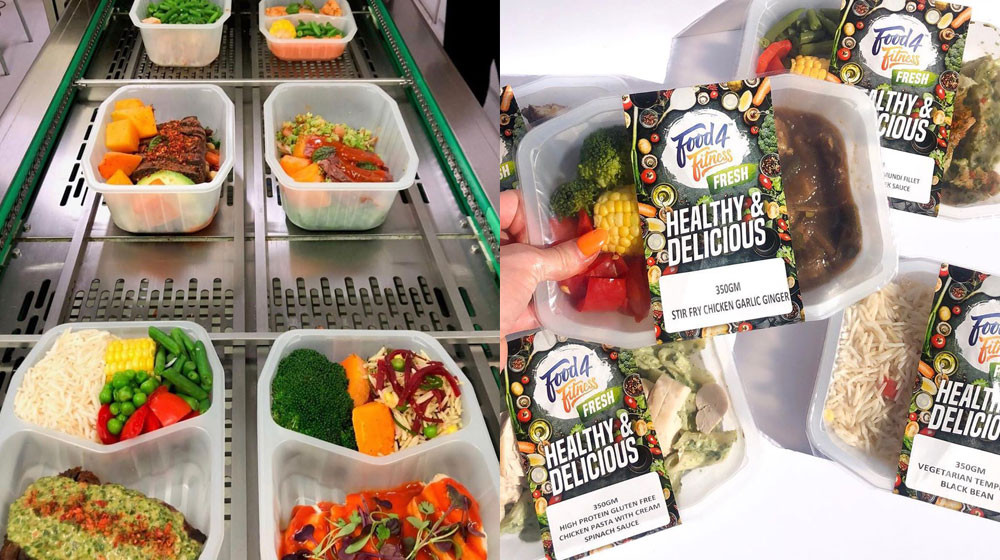 When it comes to food and diets what's the biggest misconception people have about them? e.g. Low carb, Keto, Intermittent fasting
Over complicating things. Enjoy what you eat, take the stress out of what you eat, this is why we do what we do – to help take the stress and labour out of meal prepping, so they can focus on their daily life and reaching their goals.
What's next for Food4Fitness? Are there any exciting changes coming and what should customers look forward to?
Oh we have a lot coming. Brand new menu, side changes, seasonal changes. New restaurant quality meals delivered to your door. Without giving too much away.
Larger retail line and stockists as well. Plus added flexibility for all clients via website orders. Subscription. Afterpay. And without compromises to quality!
Want to hear more from Carlo and learn about Food4Fitness?
Check out the fantastic hour long podcast by Amy Fox from MyPosingCoach.com.au interviewing Carlo:
Read the reviews for Food4Fitness and discount code on the profile page.
Revisions:
- 26 June 2023: Removed MyPosingCoach.com.au (closed down)