However, the rise of gluten-free diets can be especially problematic for coeliacs. Coeliac disease is a genetic condition in which the small intestine is hypersensitive to gluten, leading to difficulty in digesting food. Coeliac disease can cause a range of symptoms, including diarrhea, abdominal pain and bloating. Coeliac disease is caused by an adverse reaction to gluten, which is a dietary protein found in 3 types of cereal:
Gluten is found in any food that contains those cereals, including:
pasta
cakes
breakfast cereals
most types of bread
certain types of sauces
some ready made meals
The issue for coeliacs is there is quite a large difference between being gluten-intolerant and actually have Coeliac disease. Coeliac disease, if not managed properly (i.e. eating gluten) can cause long-term issues such as:
weakening of the bones (osteoporosis)
iron deficiency anaemia
vitamin B12 and folate deficiency anaemia
It can sometimes, although less commonly, cause bowel cancer, too.
The issue with the rise of gluten-free lifestyles is many foods are marketed as gluten free or "free from gluten" but this doesn't necessarily many it's safe for coeliacs. For people with a severe case of the disease, food that's even been made in the same kitchen or with the same utensils can cause symptoms for sufferers.
When it comes to ready made meals, this is definitely a problem for Coeliacs because while meals might say gluten-free, it doesn't mean they were made in a dedicated Coeliac-friendly facility. That's why we've done some research to find the best gluten-free, Coealic friendly meal providers in Aus.
We've noted which providers have a dedicated gluten-free kitchen, and which providers use a kitchen that also makes non-gluten-free foods, but goes through thorough cleaning processes in between. 
We based our list on the following criteria:
Cost: What's the cost per serving?
Gluten-free focus: Does the company cater exclusively to Coeliacs, or does it also offer meals for other diets?
Customisation: Can you personalise your order?
Delivery: Where in Australia do they deliver?
Subscription: Do you need a subscription, or can you buy on an as-needed basis?
Although, it should be noted the number of Coeliac friendly meal providers isn't huge, so there is definitely space in the market for more players!
Dineamic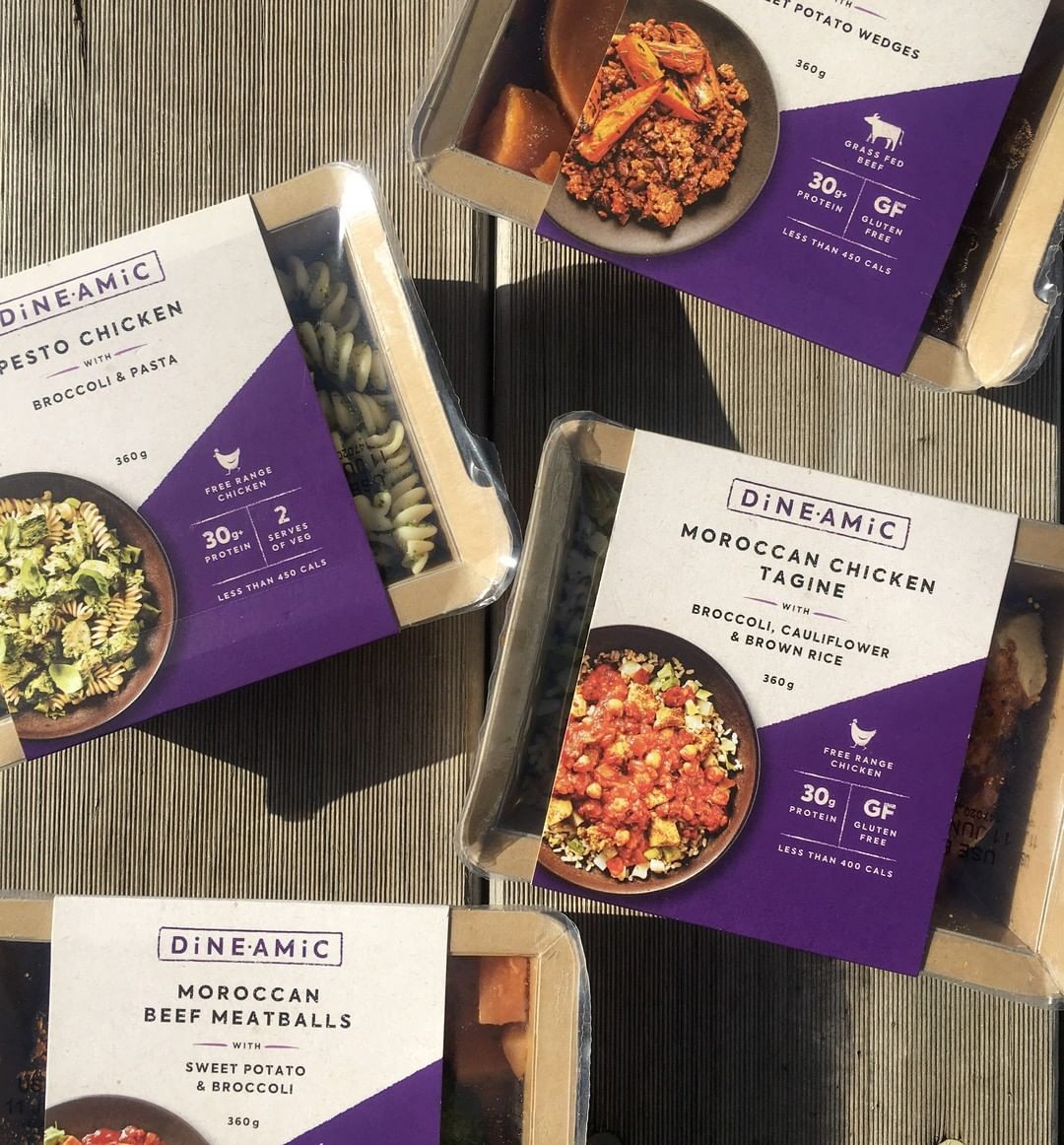 Gluten-free focus
Not exclusively gluten-free
Customisation
You can choose your meals from single meals to plans
Delivery
They deliver to a variety of locations across Australia, including regional
Subscription
Buy on an as-needed basis
Dineamic
Dineamic was founded in 2008 by former AFL premiership player Jason Johnson and dietitian Karen Inge. It was originally a meal service for athletes, but in 2014, Dineamic it expanded beyond the sporting world bringing the same level of care given to an athlete's nutrition to everyday Aussies too. In 2019, they moved from frozen to fresh meals in order to enhance flavour, nutrient content and variety. While they offer a range of gluten free meals, the meals are prepared in a commercial kitchen that also prepares meals with gluten. However, according to Dineamic, it prepares its gluten-free products within the requirements for Coeliacs. A Dineamic spokesperson told Mealprep their chefs take rigorous precautions to ensure there is no cross-contamination including scheduling of allergen versus non-allergen containing products, staff training, internal cleaning verification systems, external laboratory testing, cleaning and sanitation programs.
Nourish'd
Gluten-free focus
All meals are gluten-free
Customisation
You can pick your portion size to match your needs, from standard to large, to athlete and mix and match. You can also choose which meals you'd like.
Delivery
Major cities on the east coast of Australia
Subscription
You can purchase weekly or recurring
Founded in 2014 by a local Brisbane couple, Nourish'd promises gluten-friendly, refined sugar, preservative and grain free ready-made meals. They are commitment to no bullshit, great food, and a constantly revamped menu at Nourish'd. Mealprep reached out to Nourish'd to check if the company is Coeliac friendly because it wasn't explicit on the website. A spokesperson said while they not currently certified gluten-free (they currently prepare meals in a shared kitchen facility so there is a very small chance of cross-contamination), however, the kitchen is sanitised and thoroughly cleaned prior to meals being prepared, with spot tests conducted on ingredients as they arrive into the kitchen to detect gluten. One of Nourish'd's co-founders if Coeliac and still consumes the meals.
Activate Foods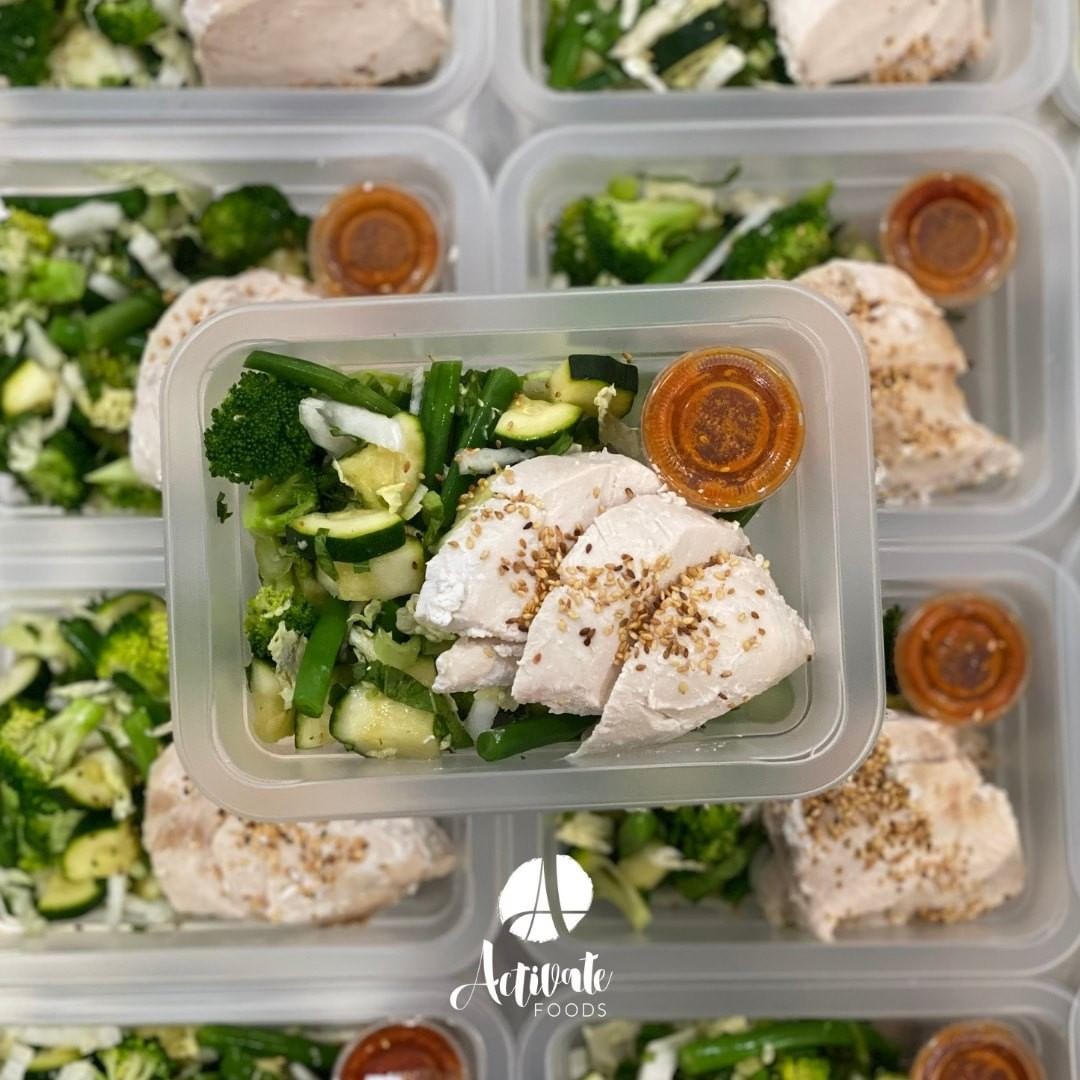 Gluten-free focus
100% Coeliac friendly
Customisation
You can fully choose which meals you'd like, including how many
Delivery
Sydney, Newcastle & Central Coast
Subscription
Order as needed (including just single meals), free delivery on orders over $150.00
Every single meal at Activate foods is gluten-free and they cook out of a strictly gluten-free kitchen. Activate is a family run business that services Sydney, Newcastle & Central Coast. Each week there are 30+ different meal varieties to choose from including fresh & frozen single serve ready made meals & family size ready made meals. Their menu rotates each week to give you loads of variety. They make almost everything from scratch, including curry pastes, stocks & spice mixes.
TLC Meals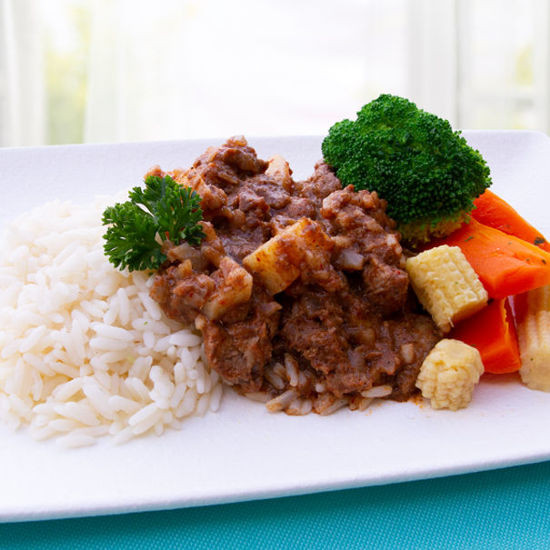 Cost
The best deal is 20 meals at $8.28 per meal
Gluten-free focus
Not all meals are gluten-free, but the GF ones are Coeliac-friendly
Customisation
You can choose your meals
Delivery
Over 3,200 suburbs along the East coast of Australia
Subscription
You can order on an as-needed basis
The TLC range is Coeliac friendly, with the approval of The Coeliac Society to create meals that can be consumed by people with all levels of gluten intolerance. TLC also provides special meals for Diabetics and people with heart disease. TLC says they offer meals with a home-cooked taste and packed with nutrition.
We Feed You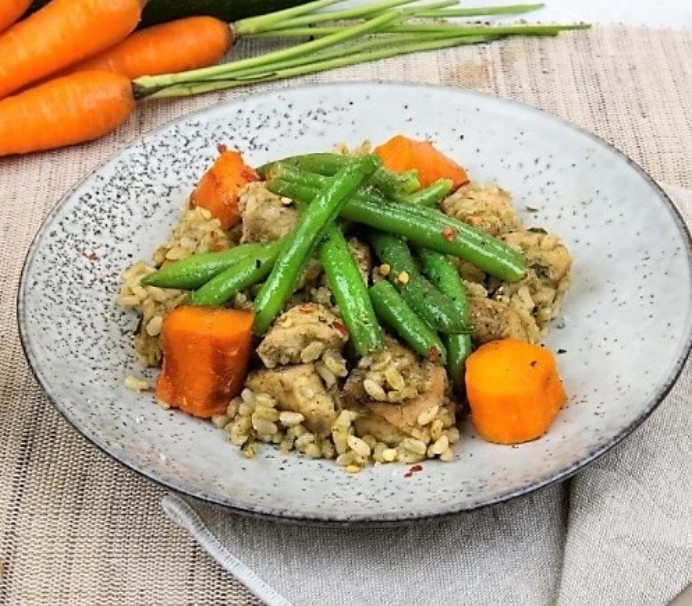 Cost
Single meals from $10.95
Gluten-free focus
All gluten free
Customisation
You can choose your meals
Delivery
Melbourne, Sydney, Brisbane and Canberra, and to most parts of Victoria and NSW
Subscription
You can order meals as a one off or as a plan
We Feed You is run by Dave and Charlotte. Dave was head chef for 7 years at iconic Melbourne restaurant MoVida. Charlotte has been trusted to cook for clients around the world as a Private Chef and is also a highly experienced nutrition expert and Dietitian. Dave and Charlotte ensure all the produce in the We Feed You kitchen is of the highest quality, and free of added preservatives.
Have we missed any? Let us know in the comments below!
References
https://www.coeliac.org.au/s