Recipes
Moroccan Chicken & Chickpeas by Chelsea Goodwin
Calculated automatically based on ingredients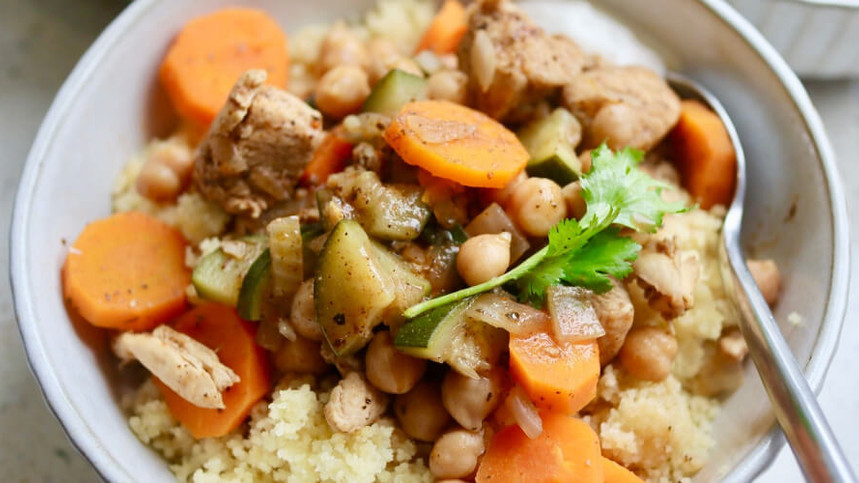 Ingredients
1 Tbs Olive oil
1 Brown onion, diced
20g Masterfoods Middle Eastern Style Spice Blend
300g Chicken breast or thigh, cubed
2 Carrots, sliced
1 Zucchini sliced
1 Cup chicken stock + extra if needed
400g Tin chickpeas, drained & rinsed
Salt & pepper
Couscous (or rice)
Natural greek yoghurt (optional)
Directions
Heat oil in a large pan over medium-low heat then add onions and cook for a few minutes.
Turn heat up to medium then add in 2 Tbs of spice mix and chicken and cook, stirring for a few minutes.
Add carrots and zucchini + the rest of the spice mix (reserve 1 tsp) and cook for a few minutes then pour in one cup of chicken stock. Bring to a simmer then turn down to low and cover. Let it simmer for 5 mins. (use this time to start making the couscous)
Remove lid, add chickpeas and an extra 1/4-1/2 cup of chicken stock if you'd like a bit more sauce. Simmer for 5 mins then serve into bowls over couscous.