Recipes
Chicken Cacciatore and Roast Pumpkin by Workout Meals
Calculated automatically based on ingredients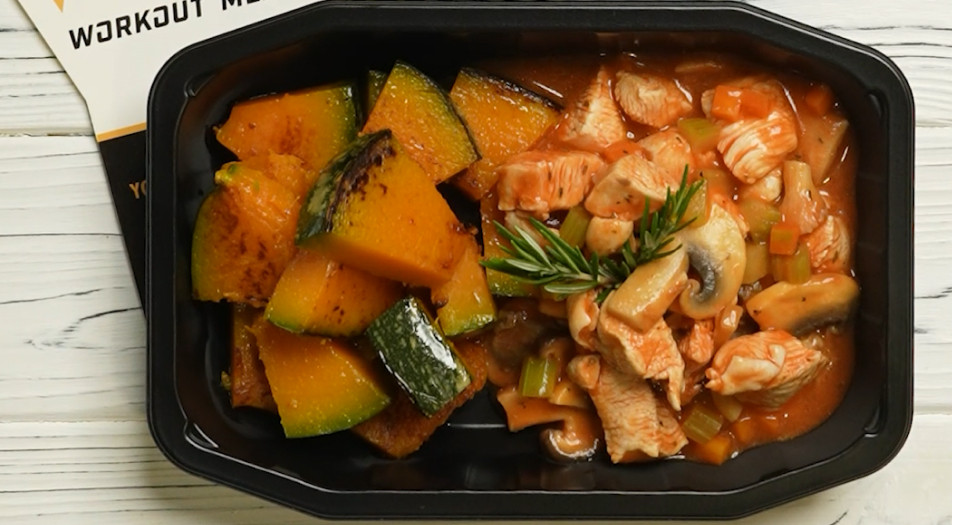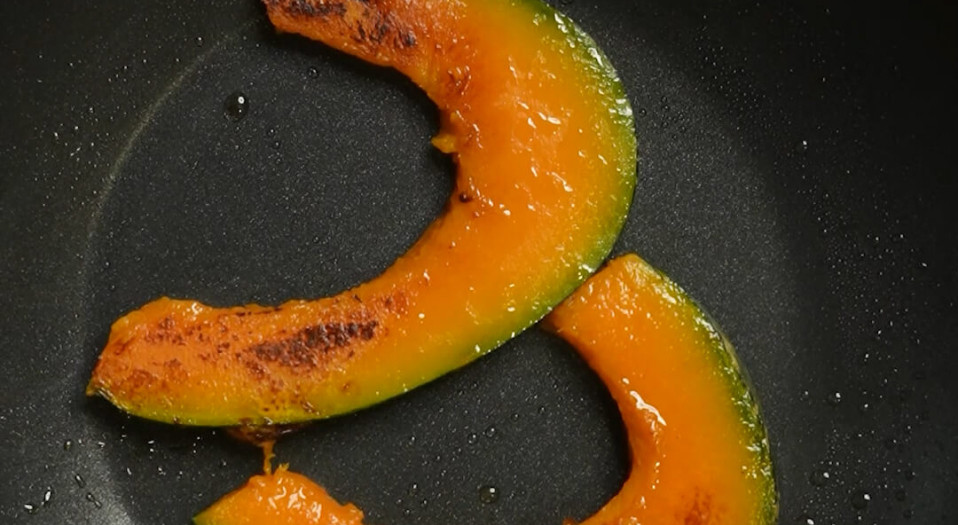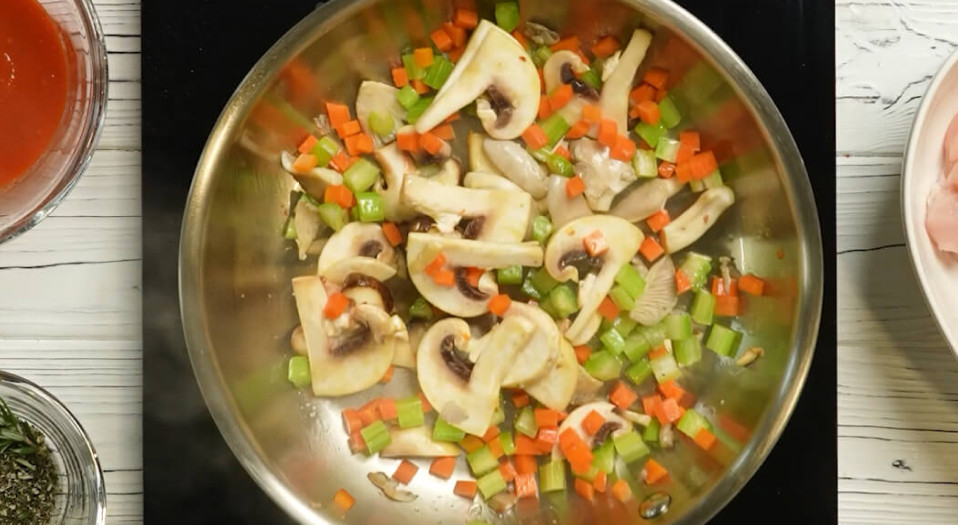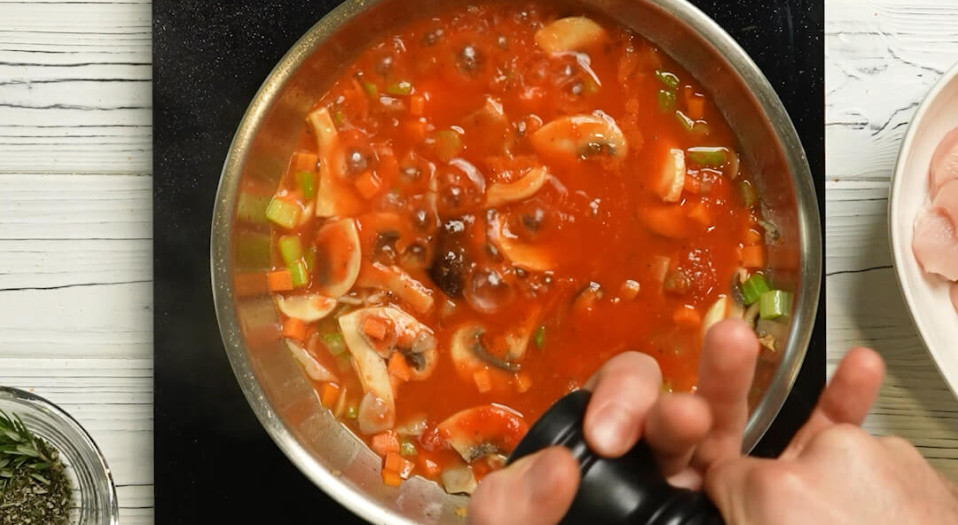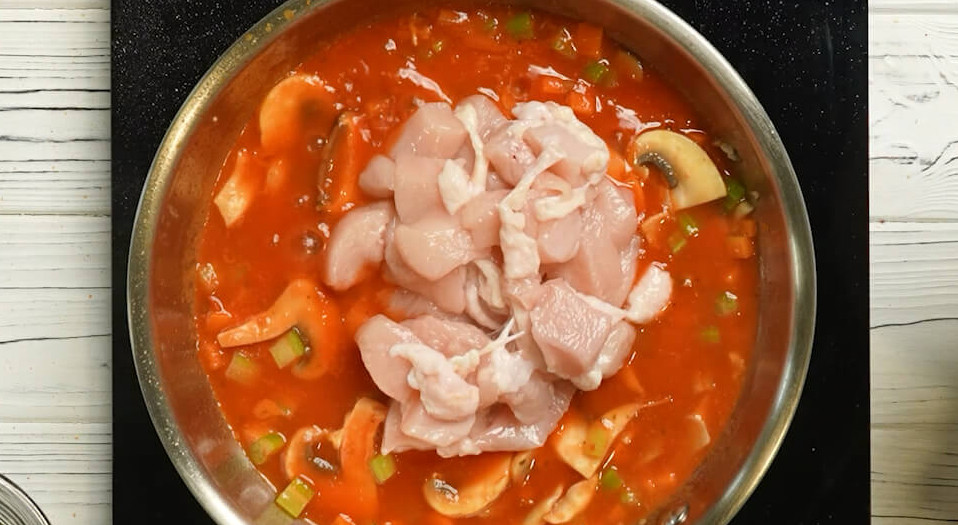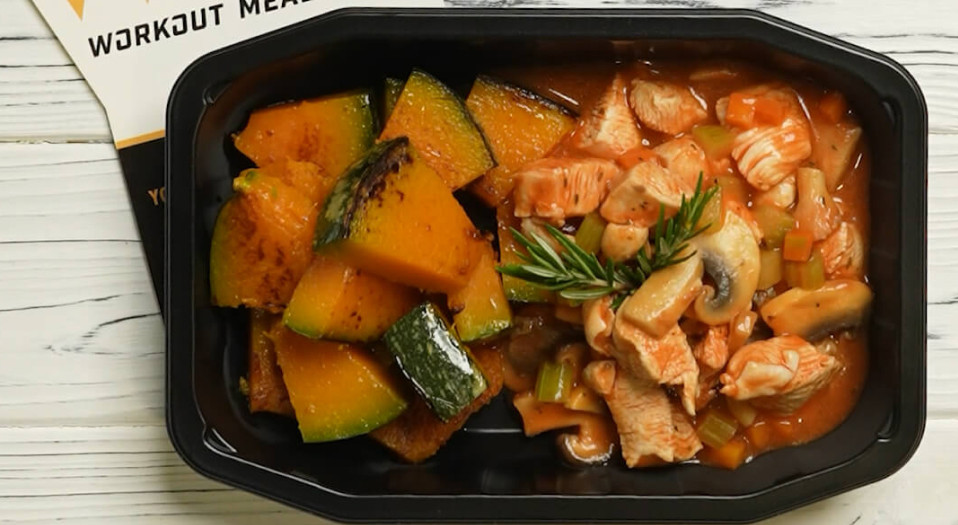 Ingredients
1 tbsp Olive Oil 5g Garlic
20g Celery
20g Carrot
20g Mushroom
1⁄2 cup Water
100g Chicken
1 tbsp Tomato paste 200g Pumpkin
Directions
Dice pumpkin, layer on a baking tray and roast in the oven at 180 degrees till soft (roughly 45 mins).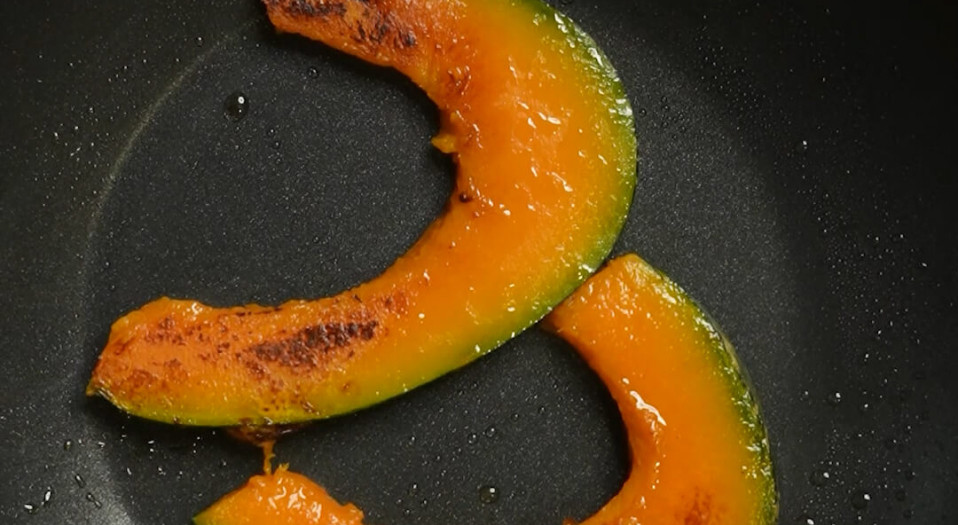 Add olive oil to a hot pan along with diced Garlic, Celery, Carrot, and Mushroom. Sautee for 2-3 minutes till fragrant.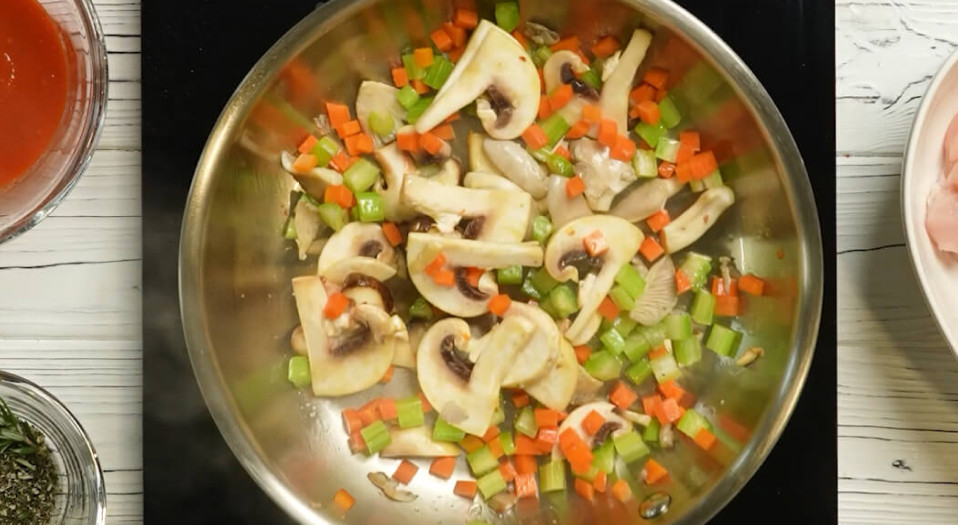 Add water, tomato paste and chicken to the pan and bring to a simmer. Season with salt and pepper.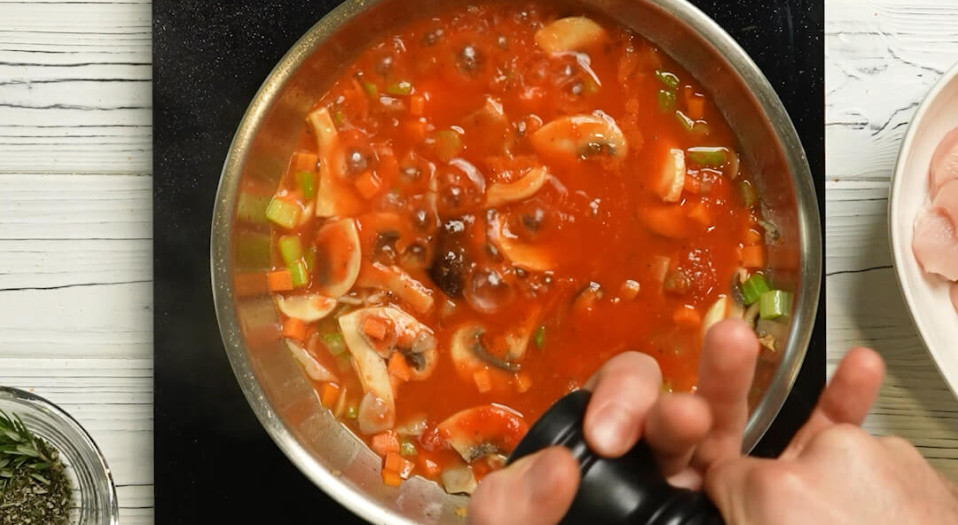 Add the chicken breast into the pan with the vegetables previously cooked.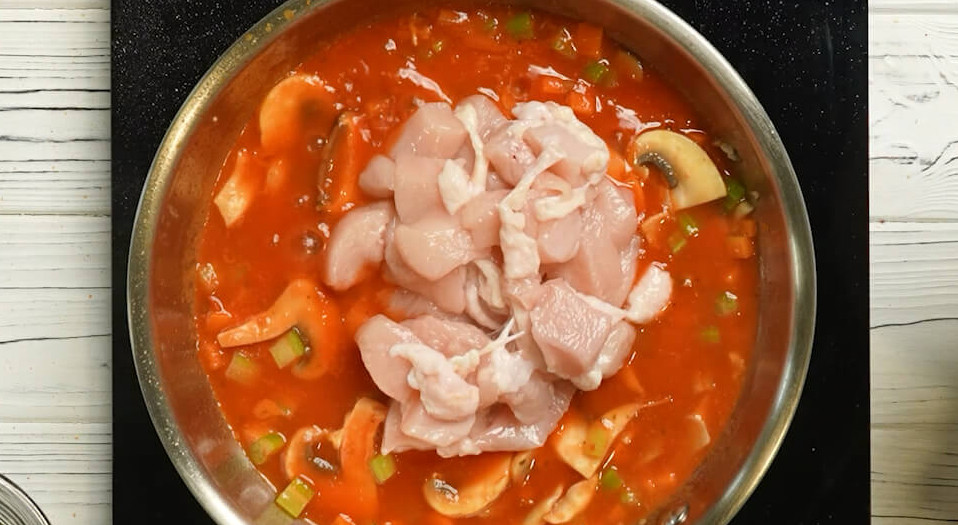 Plate up or add to the meal prep container for later.