Recipes
Galbijjim Korean Braised Short Ribs
Calculated automatically based on ingredients
Galbi Jjim is one of our favorite Korean dishes and I'm surprised it took this long for us to make this on the channel. If you love Galbi Jjim or just braised ribs in general, then make sure to check out this version.
Ingredients
900g Pork Ribs
2 Stem of Spring Onion
5 Any Mushrooms
1 Carrot
2 Red Pepper
1 Large Potato
3 Tablespoons of Minced Garlic
1 Tablespoon of Minced Ginger
1/3 Cup Spring Onion
1/2 Fruit Sweetener
1 Cup of Soy Sauce
4 Tablespoons of Sesame Oil
Black Pepper
1 Cup of Water
1/3 Cup of Cooking Wine
Directions
Cut into medium pieces 1 carrot, 2 red pepper, 1 large potato, 5 mushrooms, and 2 stems of spring onion.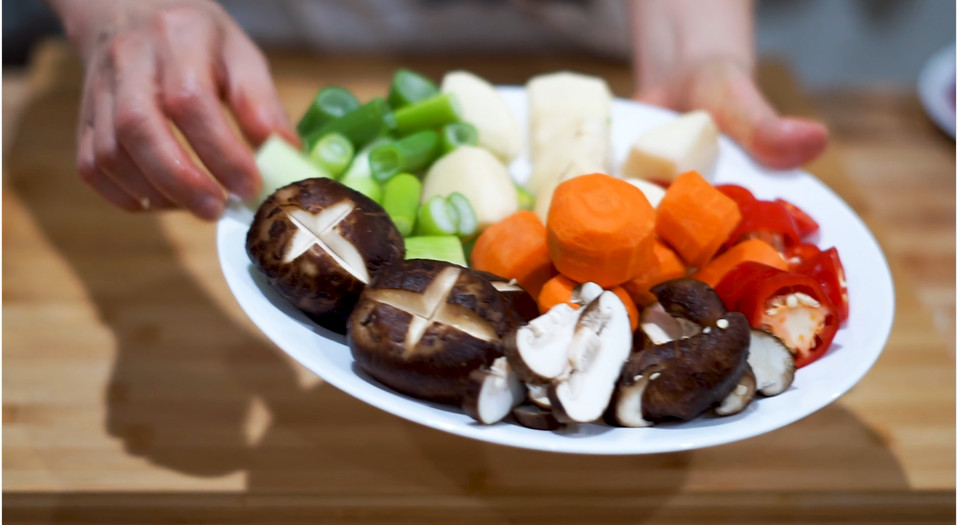 Create the marinade by combining 1 cup of soy sauce, 1 cup of water, 1/2 cup of fruit sweetener, 1/3 of cooking wine,1/3 cup of chopped spring onions, 2 tablespoons of chopped garlic, 1 tablespoon of chopped ginger, and 4 tablespoons of sesame oil into a bowl to mix. The order does not matter.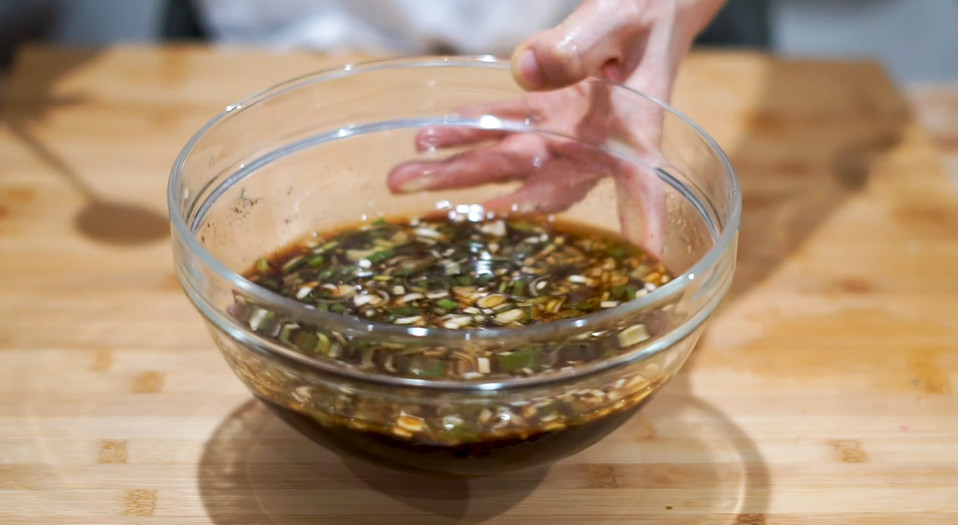 Put the 900g pork ribs into the wok, add water until cover the ribs with black pepper to taste.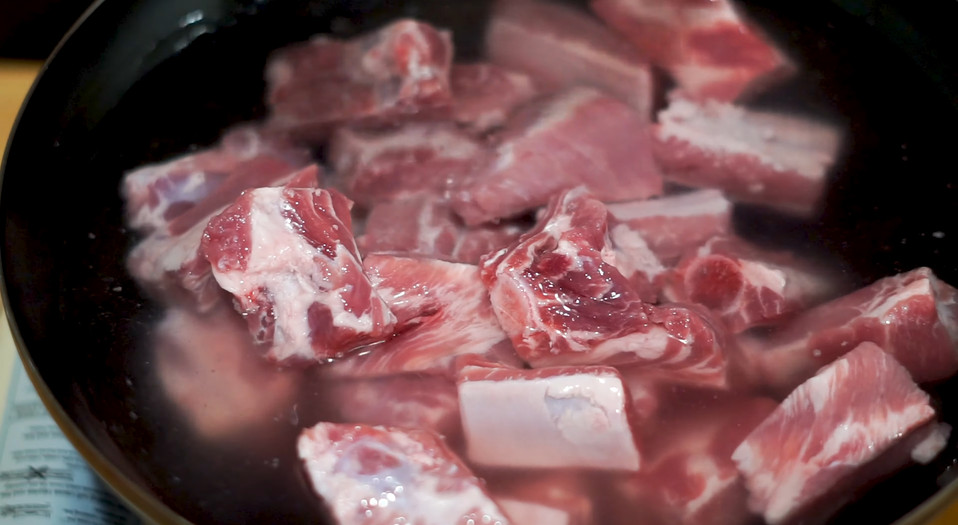 Cook the ribs at a high temperature until boiling them. After the boil, leaves it to cook for 15 minutes more.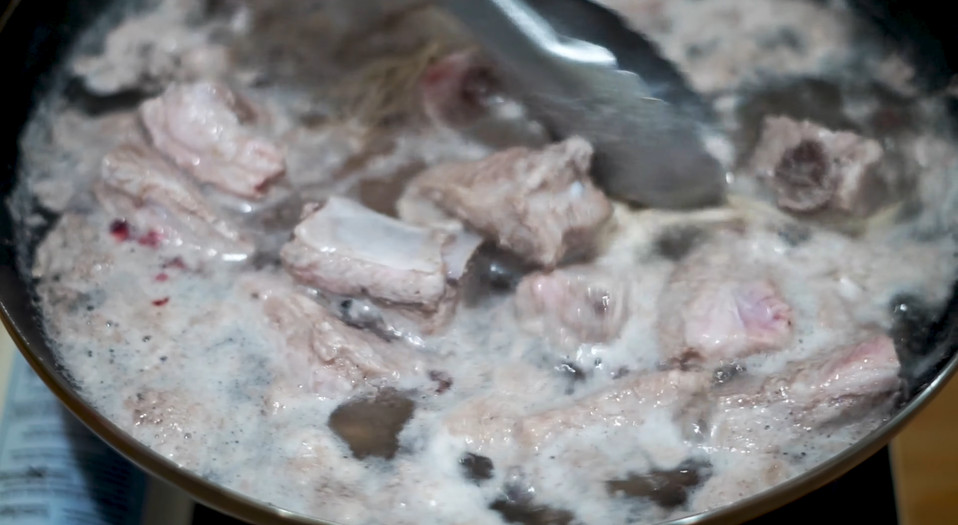 Remove the water from the ribs, add the marinade and mix it.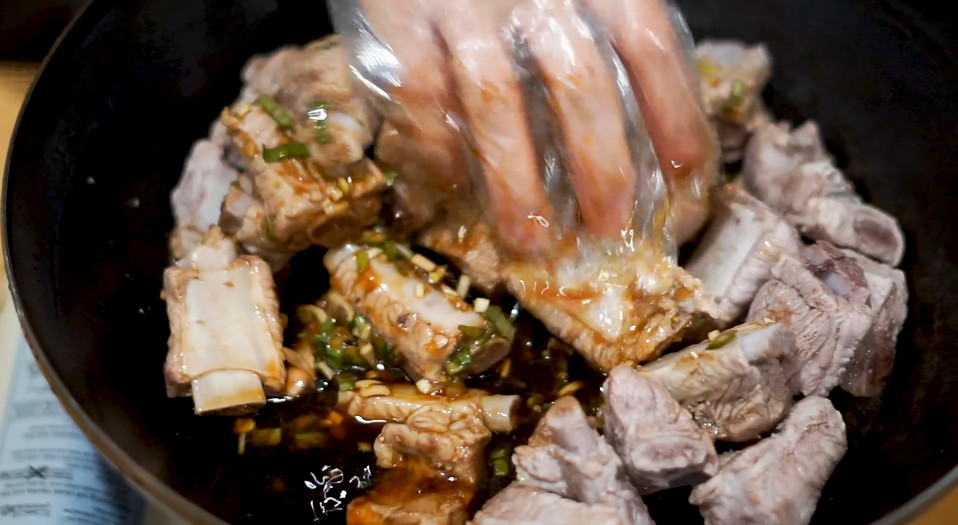 Add a cup of water with 1 Stem spring onion (previously chopped into medium pieces). Cook to medium heat for 40 minutes and let the water boil off to around halfway to the initial volume.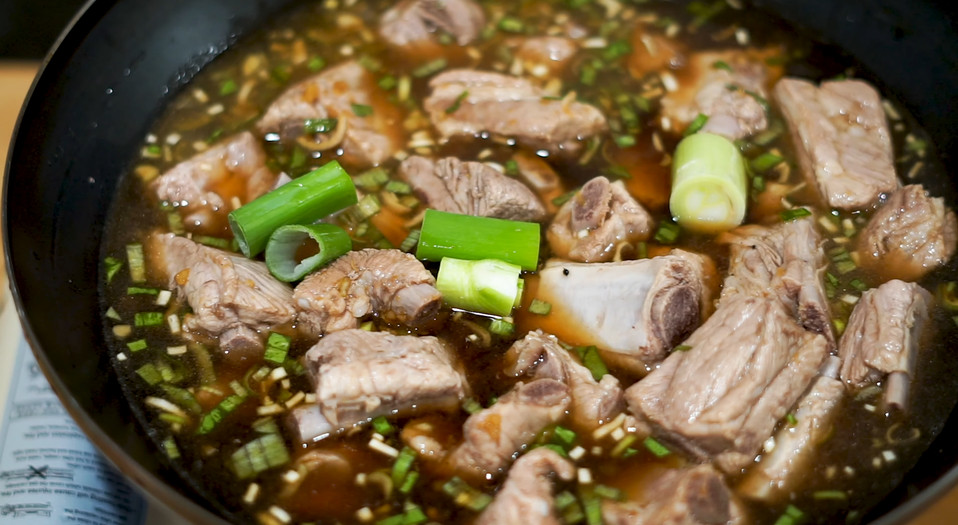 After the water boiling off, add 1 large potato, 1 carrot, and 5 mushrooms (previously chopped into medium pieces). Cook it for 5 minutes.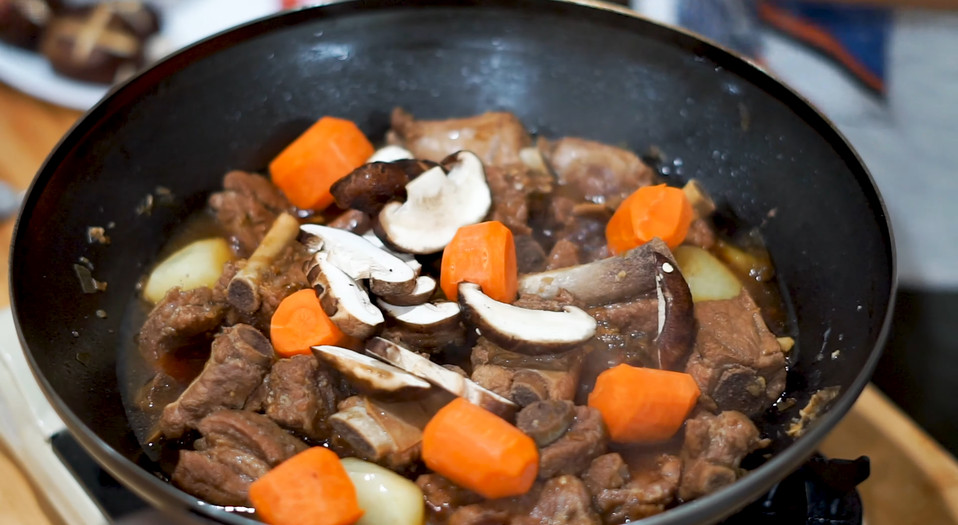 Add 1 Stem of Spring Onion 2 red pepper (previously chopped into medium pieces).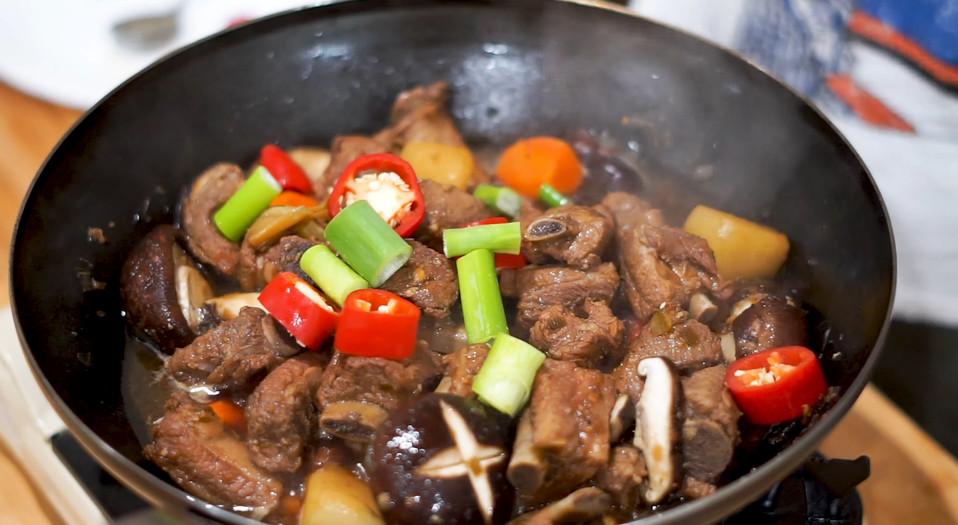 Plate your food with 150g brown rice, 2 tablespoons of spring onions, 8-10 short ribs, and one big mushroom.