Ingredients
190g turkey breast, cut into chops
30g almond flour
105g egg whites
10g olive oil in spray
450g potatoes
140g corn cob
10g chives, shredded
a pinch of: sea salt, black peepers
Directions
Step 1
Preheat the oven to 240°C. In a small bowl, lightly whisk the egg whites. Season each turkey cutlet with salt and pepper, then dredge each cutlet first in the egg whites, then sprinkle with almond flour. Place the cutlets on a baking sheet lined with parchment paper. Spray with 1 tablespoon of olive oil and place in the preheated oven. Bake for 25 minutes, turning halfway through.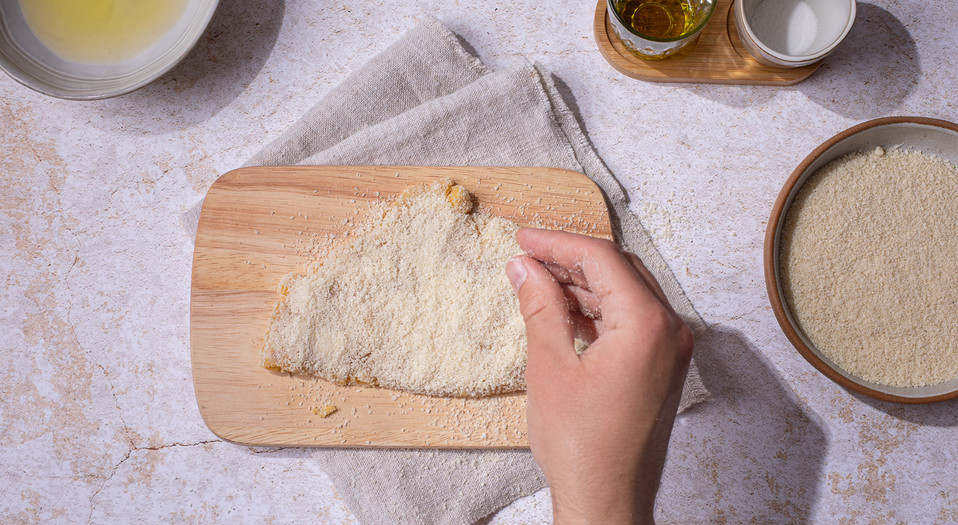 Step 2
Peel and carefully wash the potatoes. Cut out all the dark spots. Cut the potatoes into equal pieces.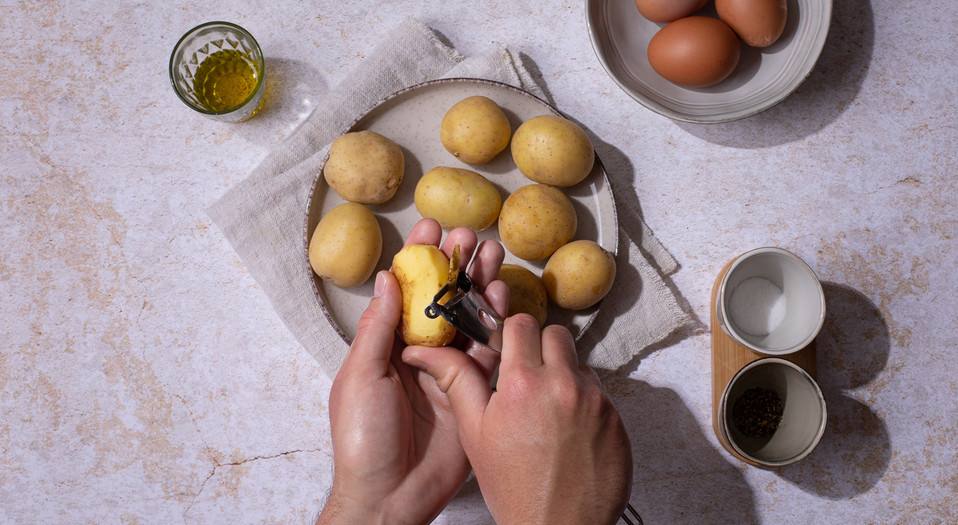 Step 3
Put potatoes in a pot with cold salted water. Set over medium heat and bring to a boil. Cook for about 15 minutes, until the potatoes are completely tender.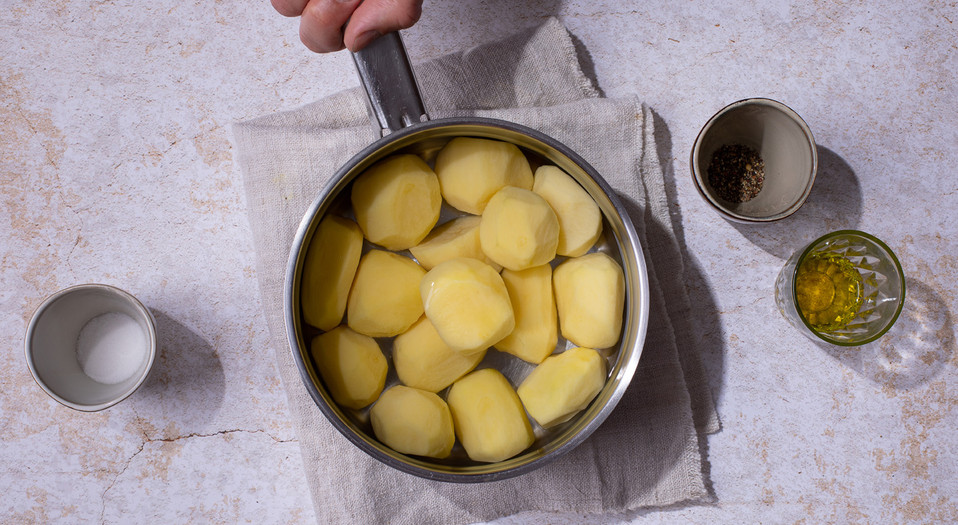 Step 4
While the potatoes are cooking, slice the corn into circles about 2-3 cm thick and put them in a pot with salted, boiling water. Cook for 7-10 minutes. Strain on a colander.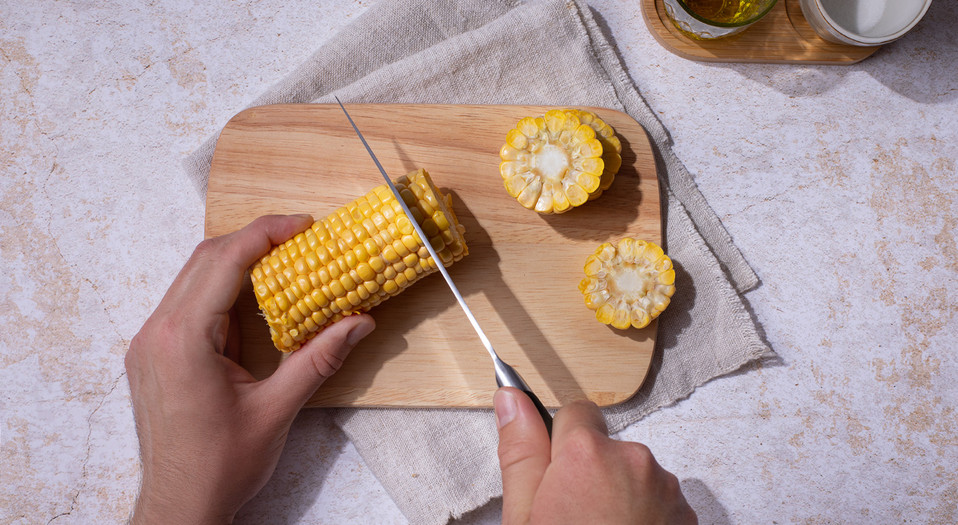 Step 5
Drain the potatoes and place them back in the pot. Using a potato masher, mash them until they are smooth and without any lumps.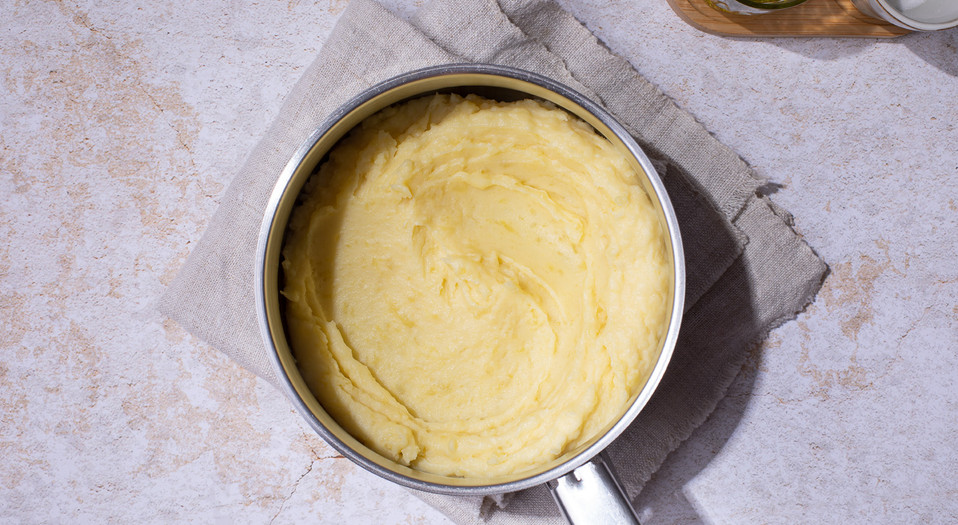 Step 6
Arrange the mashed potatoes, cooked corn and the turkey schnitzel on a plate. Top with shredded chives and enjoy.