Ingredients
1/2 cup coconut milk
1/2 cup water
4 tbsp chia seeds
2 tsp maple syrup
1 tsp vanilla
1 cup mixed berries
Directions
Step 1
In a bowl or jar add the chia seeds.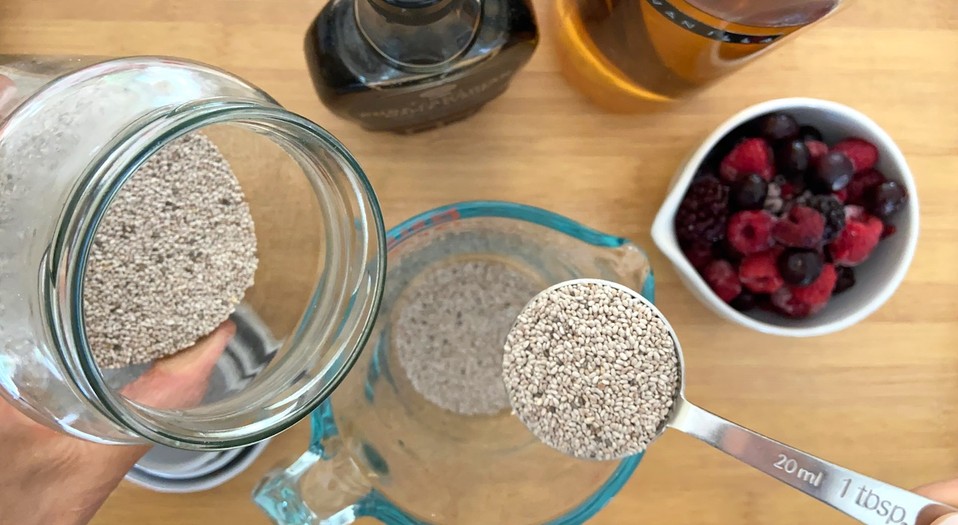 Step 2
Stir in the milk, water, maple syrup and vanilla.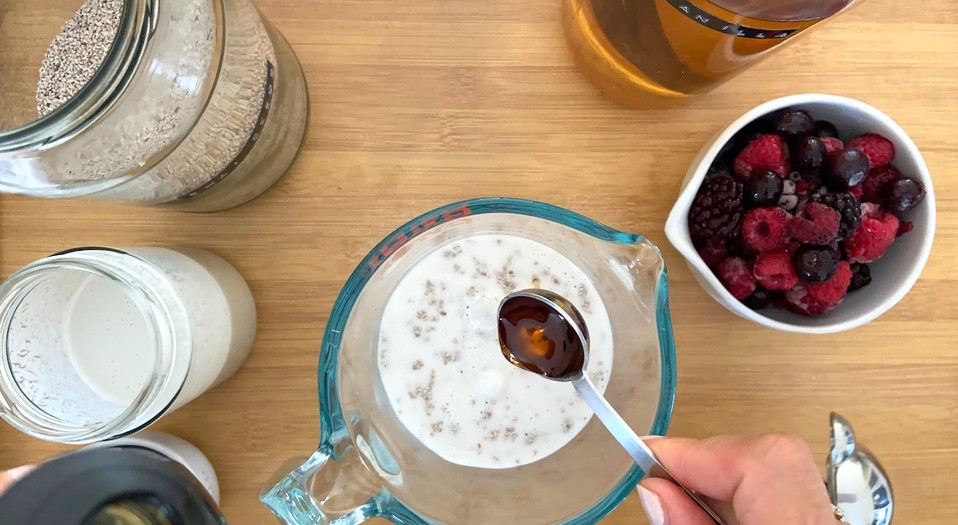 Step 3
Let sit for 10 minutes. Stir well to remove any clumps.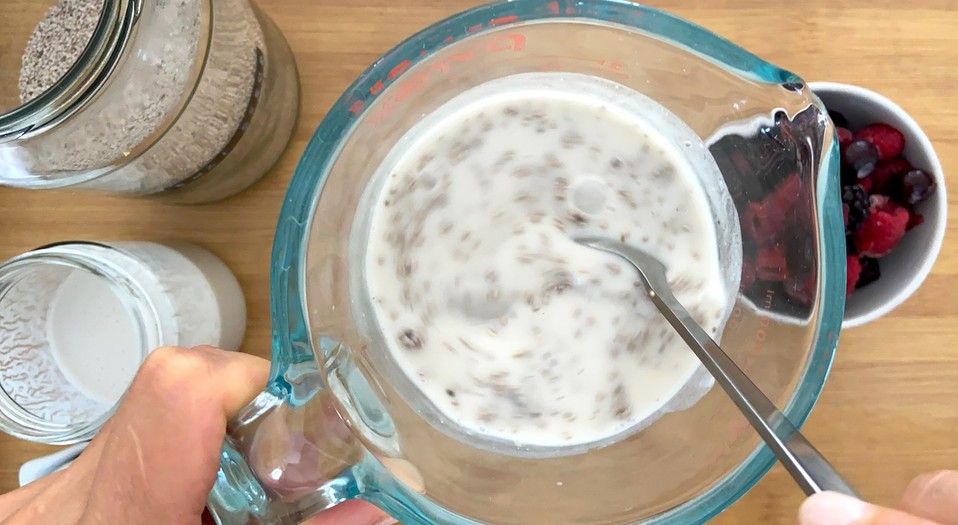 Step 4
Cover and refrigerate overnight or for at least one hour.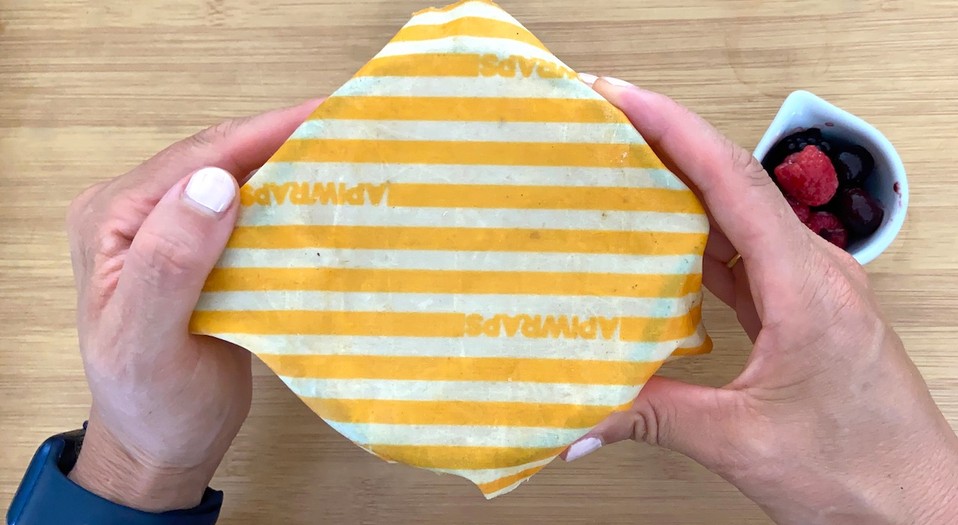 Step 5
Using a blender, puree 3/4 cup of the mixed berries until desired consistency.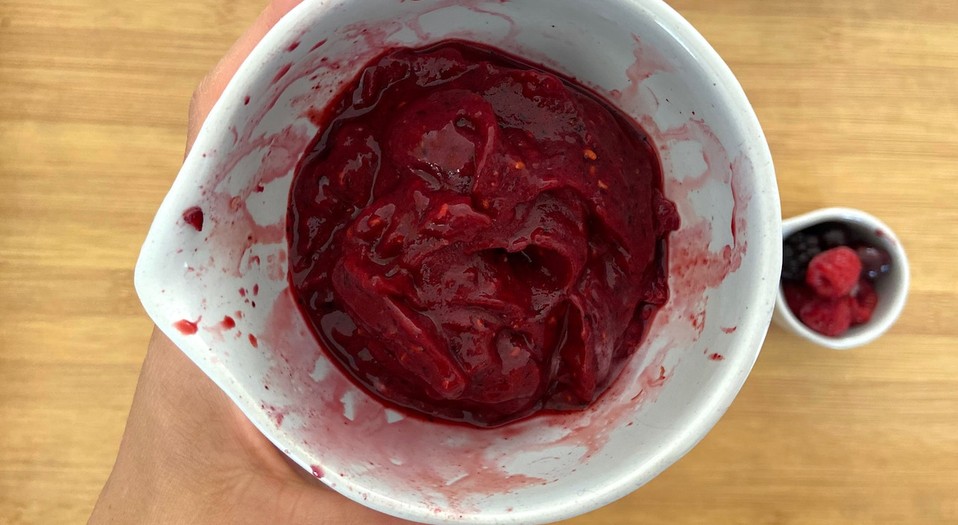 Step 6
Divide the berry puree into two glasses or jars.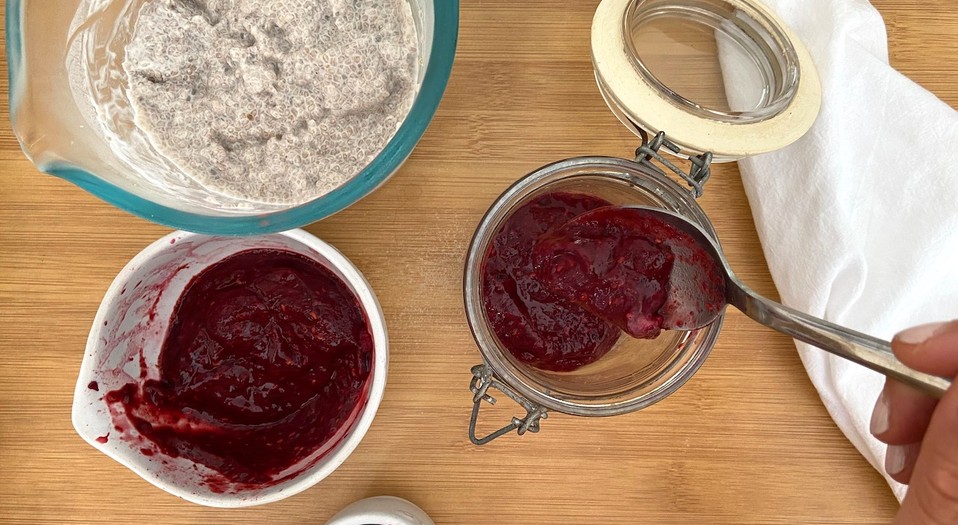 Step 7
Remove the chia mixture from the fridge. Give it a stir and divide on top of the berry puree.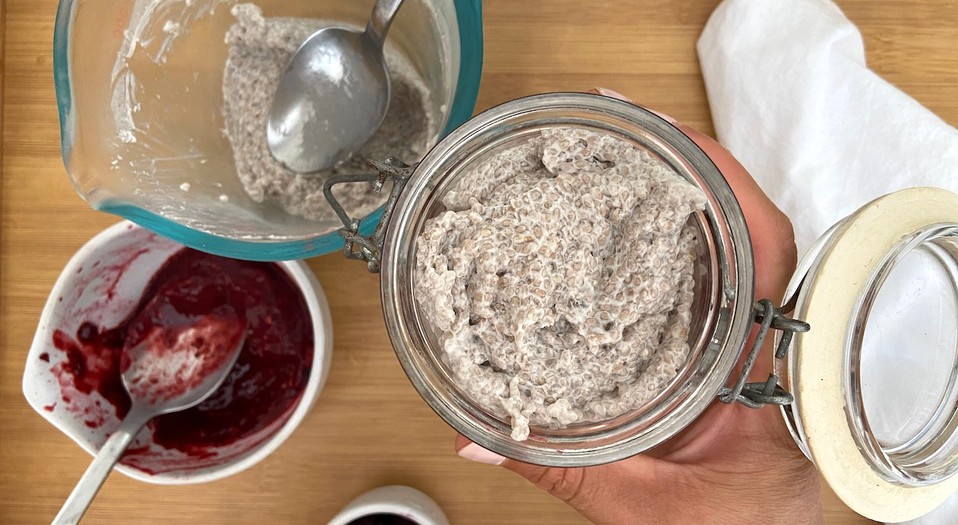 Step 8
Finish off with the remaining berries.