Ingredients
2 Eggs
30g Spinach
2 Wheat tortilla
1 small avocado
1 Tomato
30g Cheddar
Salt to taste
1tbsp Frying oil
Directions
Step 1
Heat oil for frying in a frying pan. Beat the eggs into a pan and fry over low heat, stirring occasionally with a spatula. Salt and cook the scramble for 5 minutes.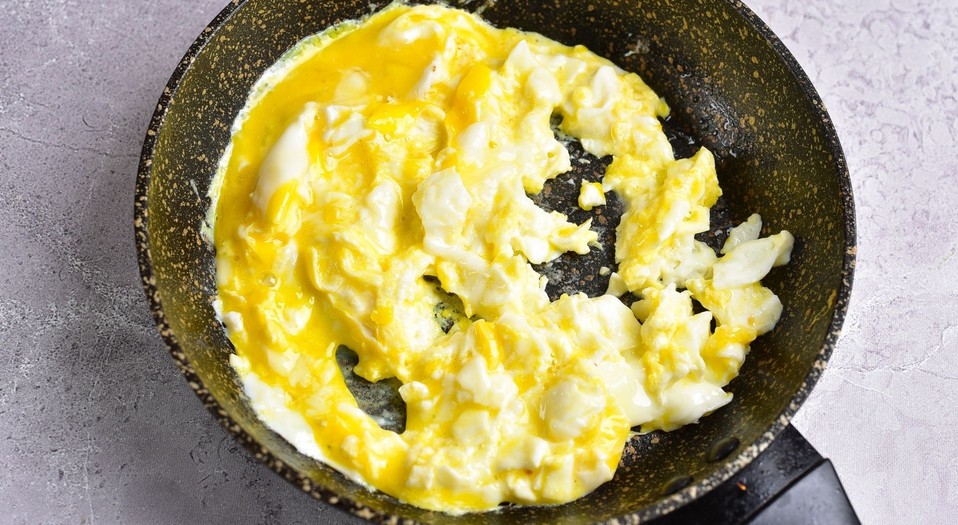 Step 2
Add finely chopped spinach and stir. Cook for another two minutes and remove the pan from the heat.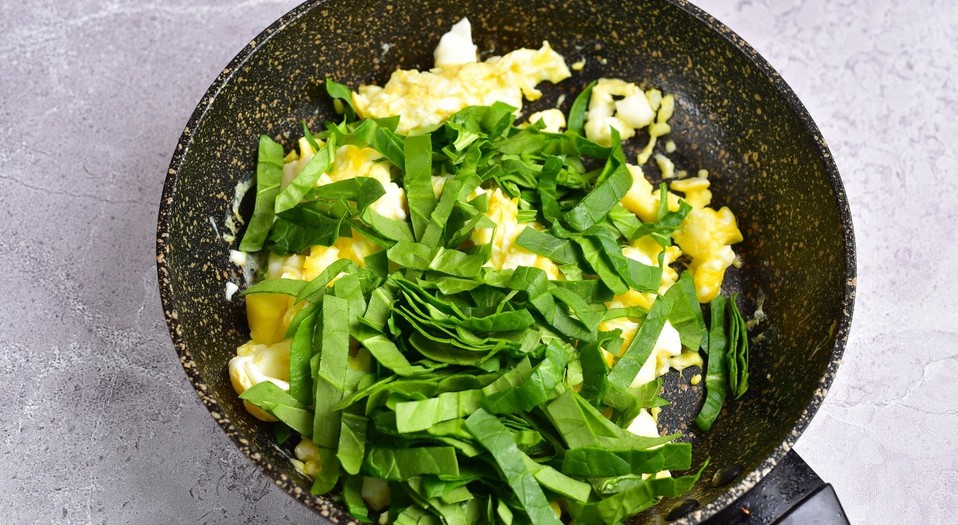 Step 3
Peel the avocado and remove the pit, cut into cubes. Wash the tomato and also cut into cubes.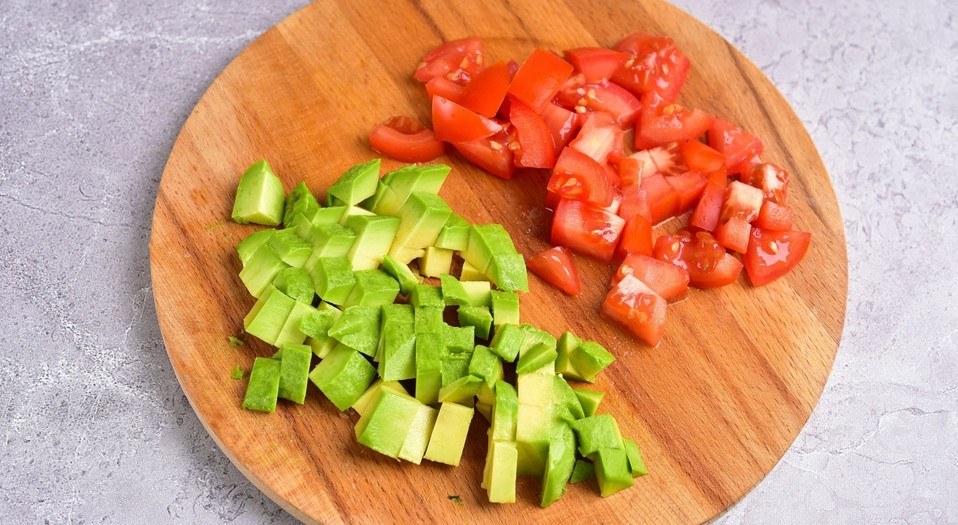 Step 4
Place the spinach, avocado and tomato scramble in the center of the wheat tortilla.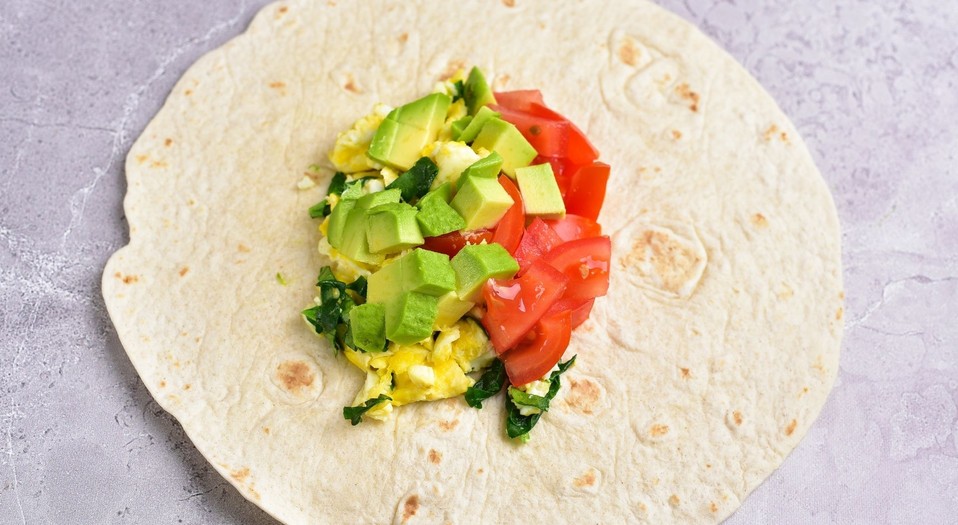 Step 5
Top with grated cheddar.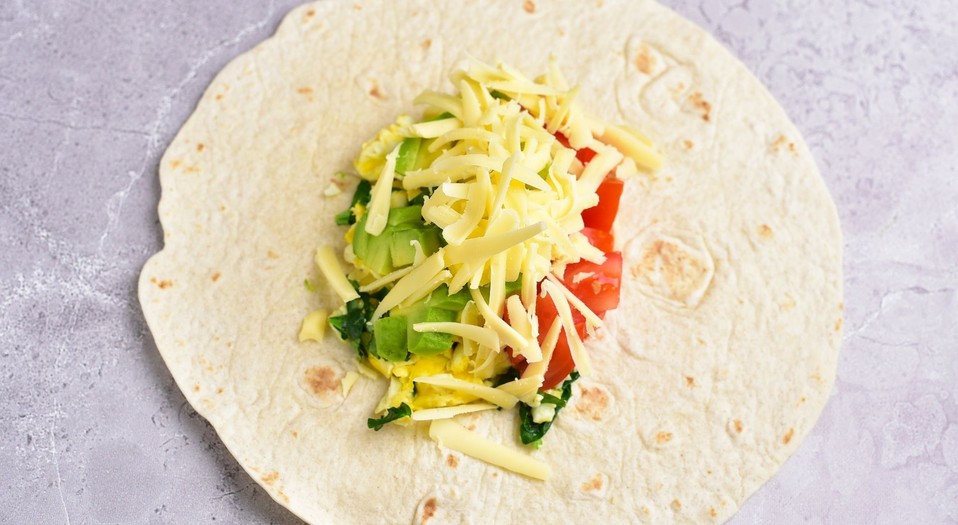 Step 6
Wrap the filling tightly in a tortilla.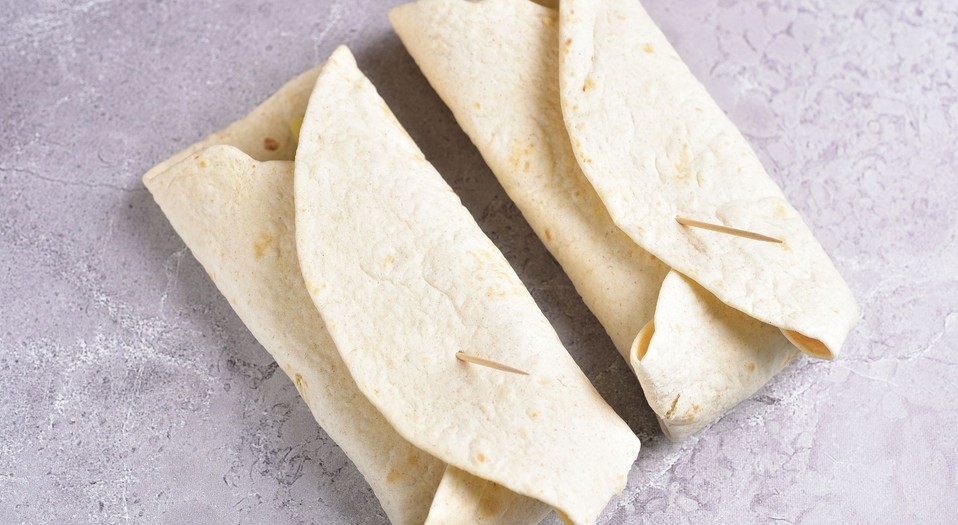 Step 7
Pan or grill breakfast burritos until golden brown or streaked. Serve immediately, hot or warm.