Ingredients
400g Ground beef 5%
70g Rice
70g Grated cheddar
100ml Enchilada sauce
1 Green capsicum
1 Red capsicum
100g Black beans
100g Corn
Salt, spices to taste
3 feathers Green onions
Directions
Step 1
Use a non-stick pan. Add the lean beef mince and salt to taste. Fry on medium heat for about 15 minutes, stirring with a spatula. All excess fat must be poured out to make the minced meat more fat-free.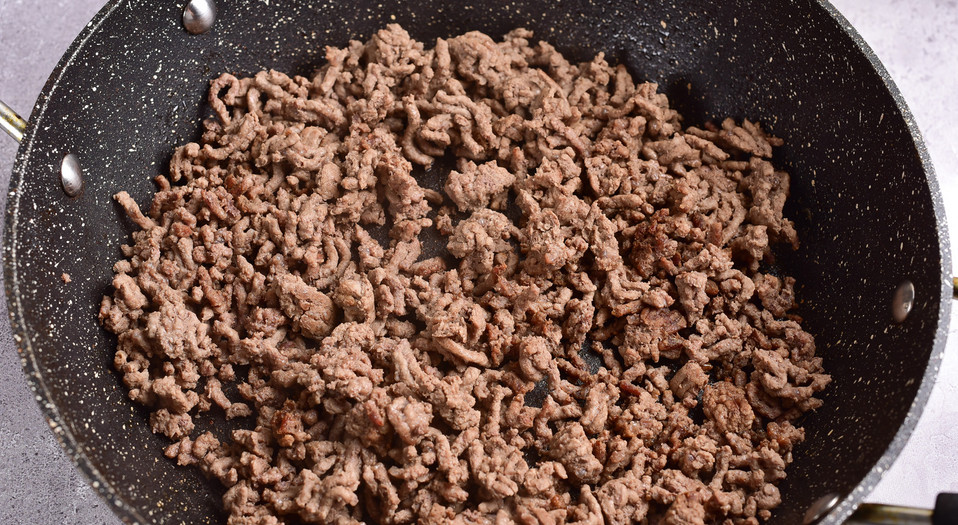 Step 2
Cook the rice in salted water and transfer to a baking dish.
Step 3
Place the fried beef mince on top of the rice.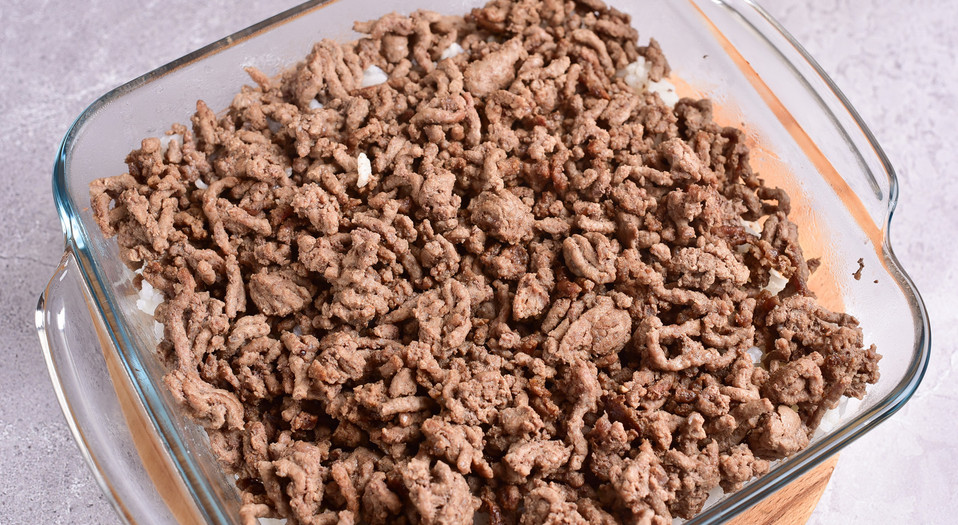 Step 4
Place some Enchilada sauce on top and top with a layer of grated cheddar. Leave a little cheese for serving the finished dish. Place the baking dish in the oven and bake at 350 degrees F for 5-7 minutes.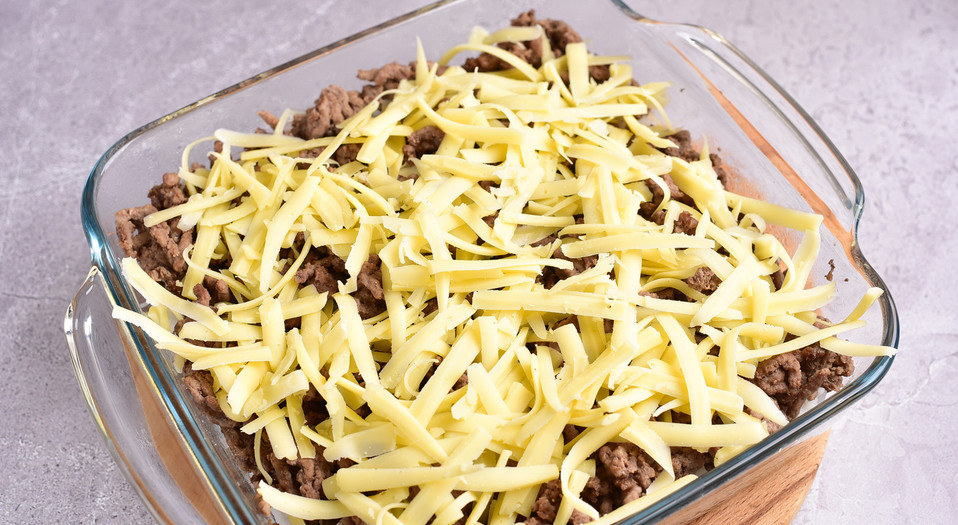 Step 5
Serve the cooked meal with the reserved grated cheese and chopped green onions.