Recipes
Youfoodz Inspired Jerk Chicken & Rice
Calculated automatically based on ingredients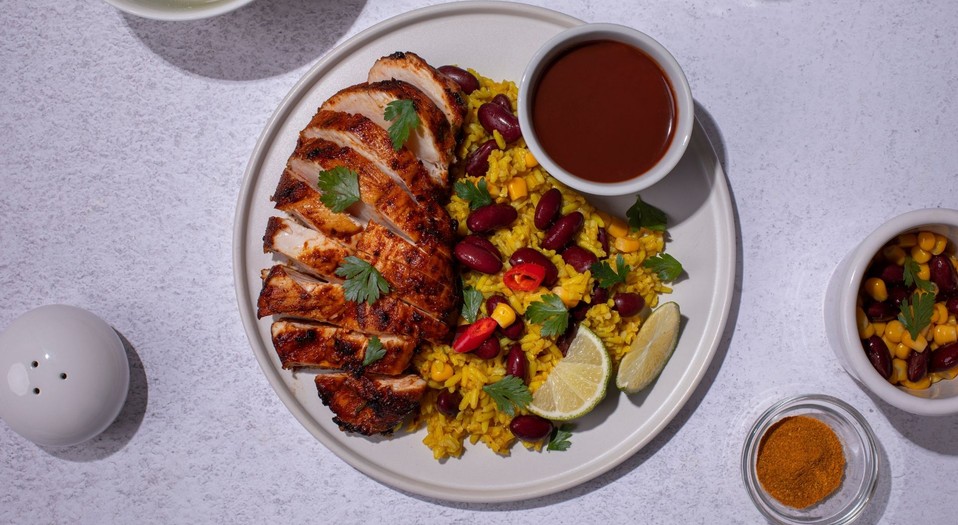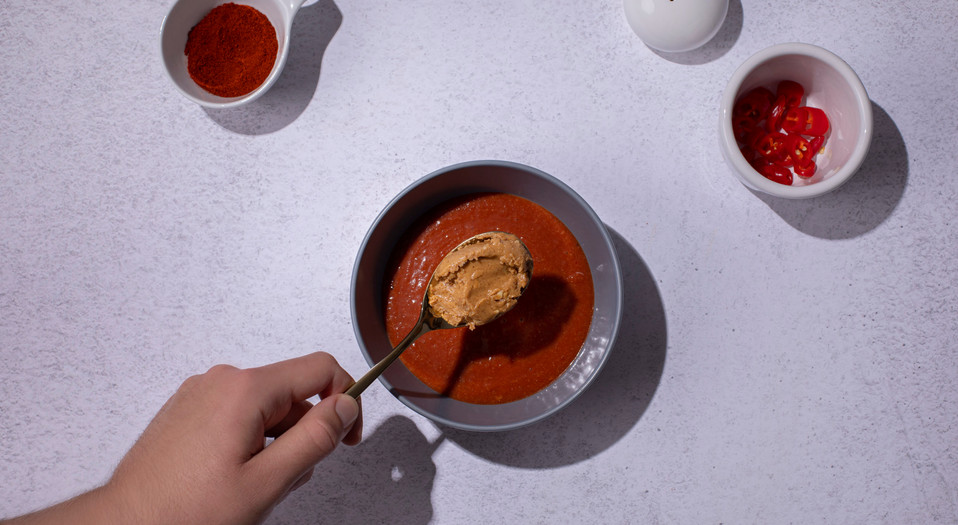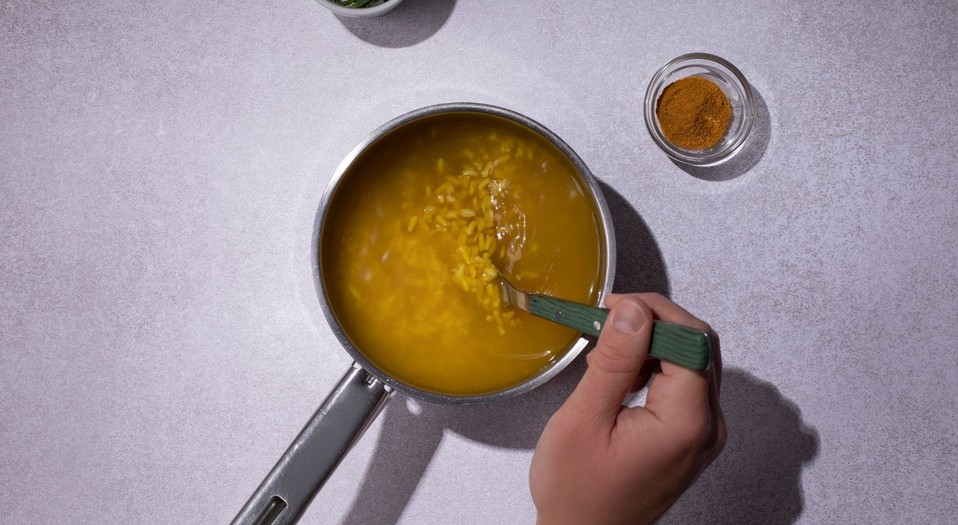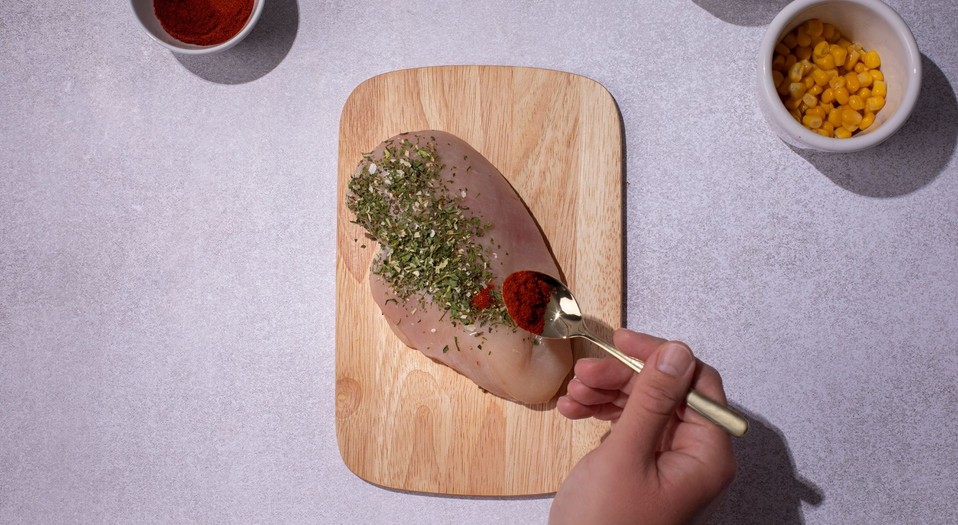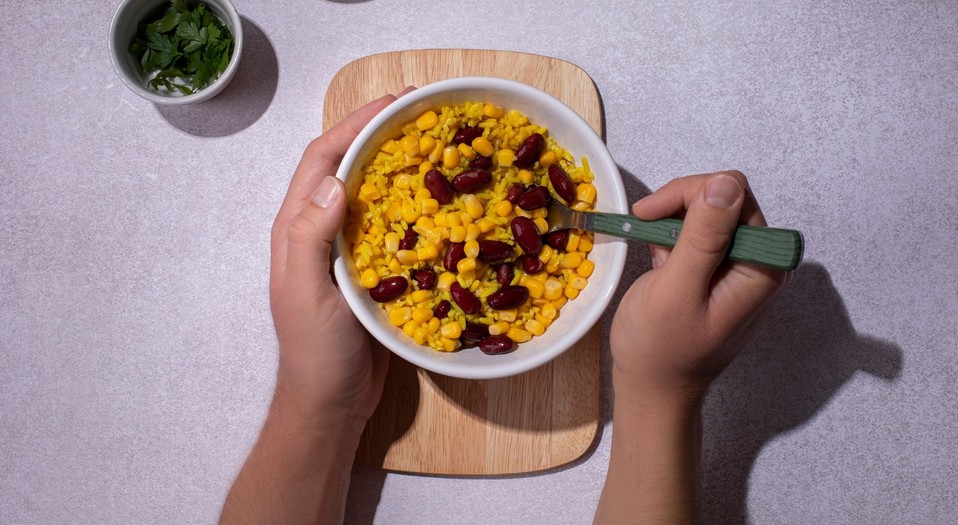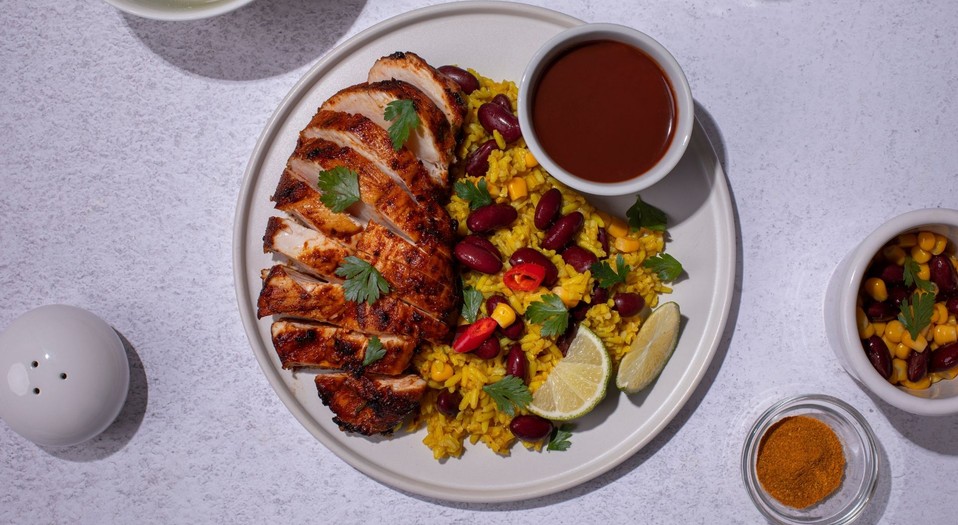 This Jamaican classic has been transformed into a healthier version of itself! You can't go wrong with this hearty, yet fit meal. With 44g protein in one serving, this is a great post-workout meal that will keep you satisfied for hours. Incredibly tender, moist and juicy chicken, bursting with flavor on every bite. You'll want to cook it all year long!
Ingredients
100g Basmati rice
300g Chicken breast
10g Olive oil
25g Red onion, peeled and diced
5g Garlic cloves, crushed
50g Red kidney beans, canned
50g Corn, canned
50g Tomato passata
10g Soy sauce
20g Peanut butter
10g Fresh chilli
5g Brown sugar
5g Ground turmeric
Directions
Preheat the oven to 220℃. Chop the chilli and coriander leaves, drain corn and beans, set aside.
Prepare the sauce: mix tomato passata, peanut butter, soy sauce, fresh chilli, garlic, onion, brown sugar, salt, pepper, nutmeg and cinnamon. Blend until smooth and place in a very small serving dish, set aside.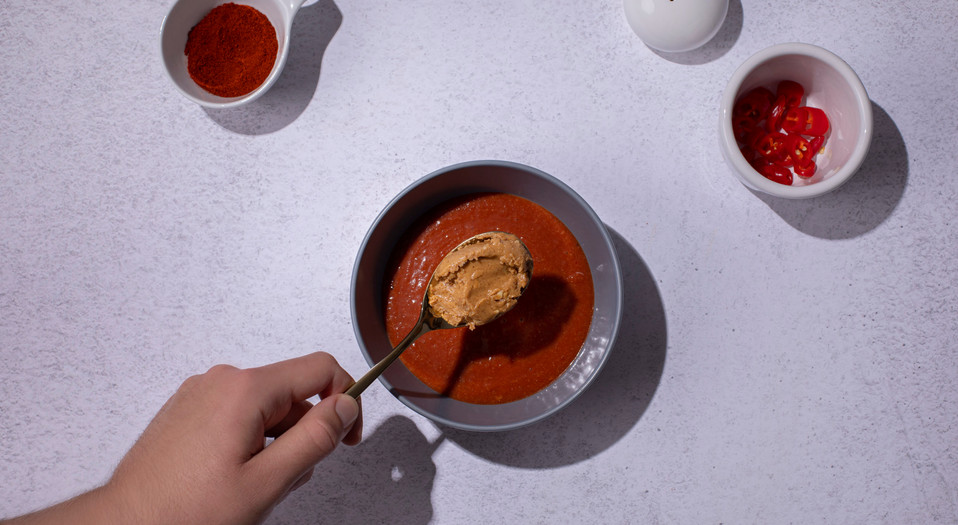 Cook rice in salted water with a teaspoon of turmeric, drain, set aside.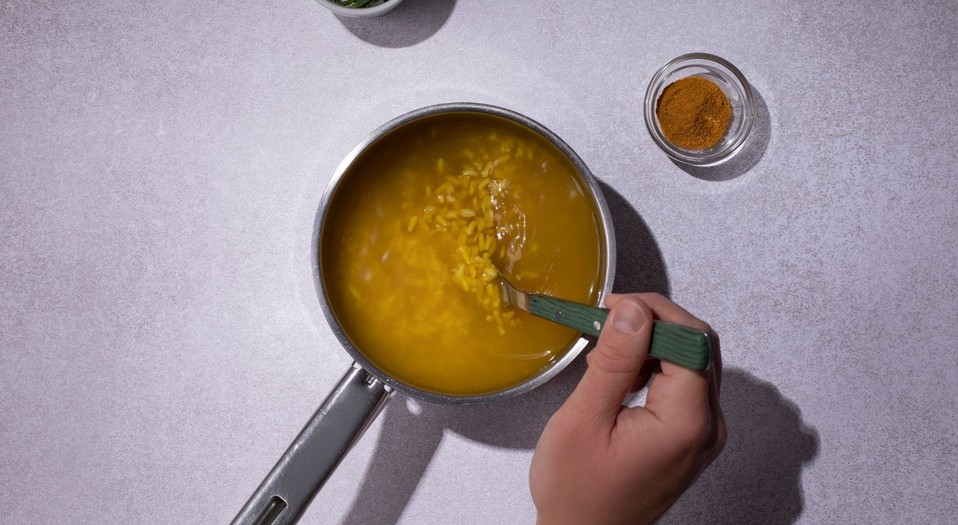 Rub the chicken breast with dried chilli, oregano, thyme, salt and pepper. Wrap it in parchment paper, and bake for about 20-25 minutes, or until it's cooked through.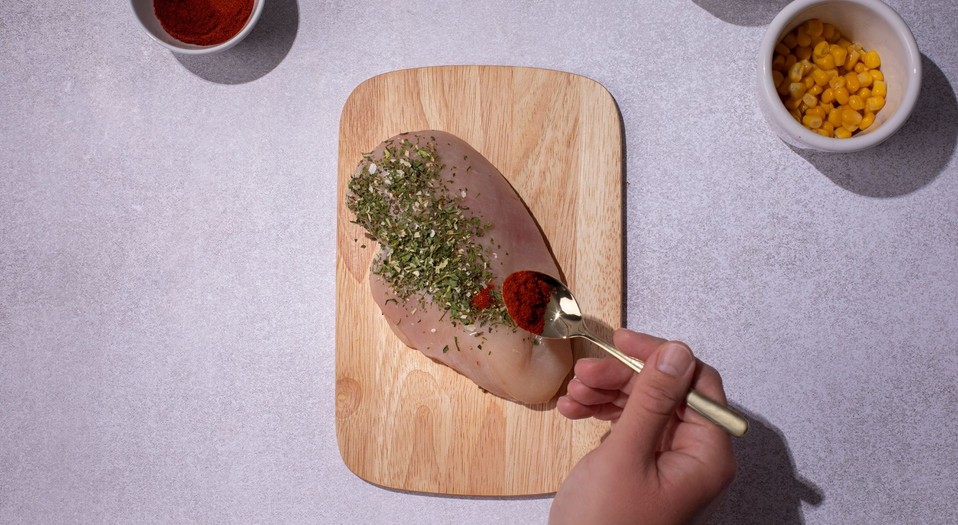 Mix corn and beans with cooked rice. Remove chicken breast from the oven and cut into slices. Serve with loaded rice and fresh coriander leaves, as well as jerky sauce on the side.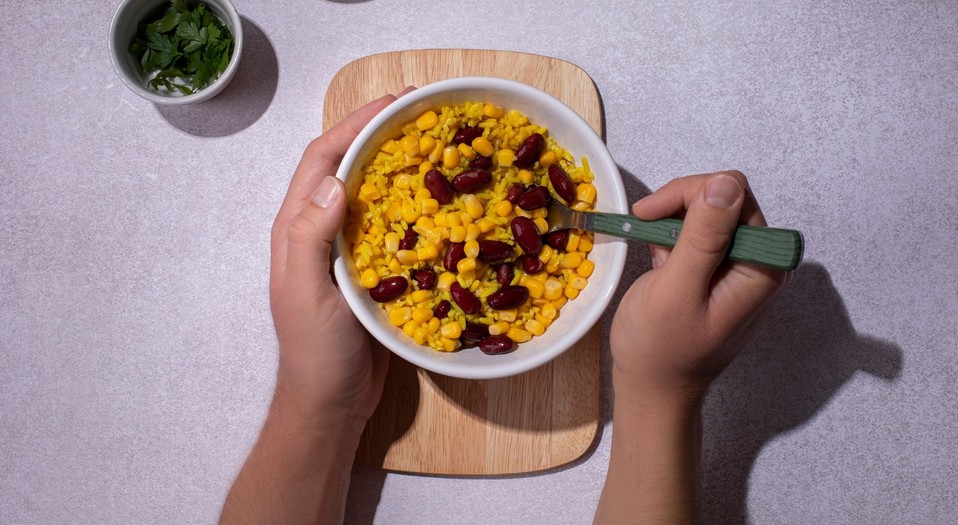 Serve with loaded rice, fresh coriander leaves and jerky sauce on the side.