Ingredients
300g Chicken breast fillet
2 Eggs
10ml Olive oil
60g Peas
1 Carrot
1 Capsicum
100g Broccoli
2tbsp Soy sauce
50g Brown rice
Salt, spices - to taste
2 feathers spring onion
Directions
Step 1
Set brown rice to cook in salted water in advance. Wash the chicken breast and cut into small pieces.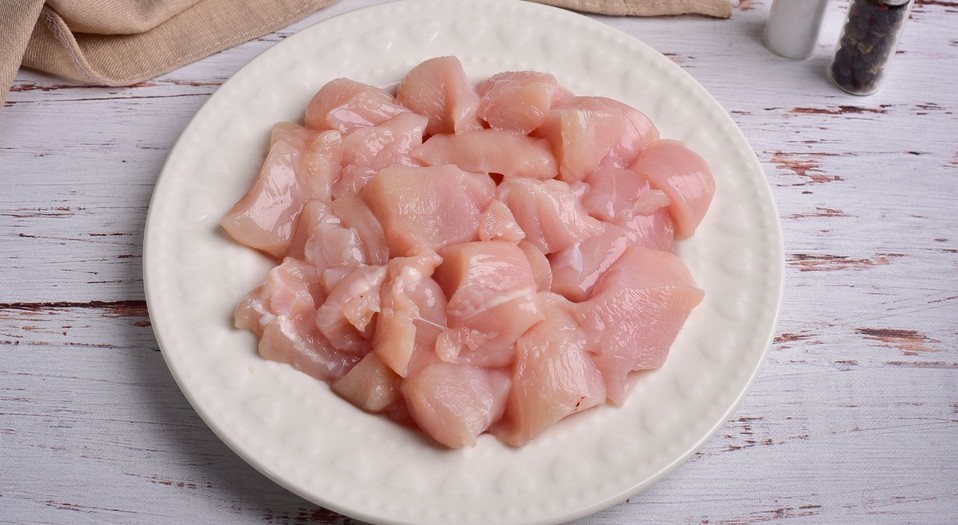 Step 2
Pour olive oil into a frying pan and fry the breast for 6-7 minutes, stirring with a spatula. The pieces should be crusty on each side. Then transfer the chicken to a plate.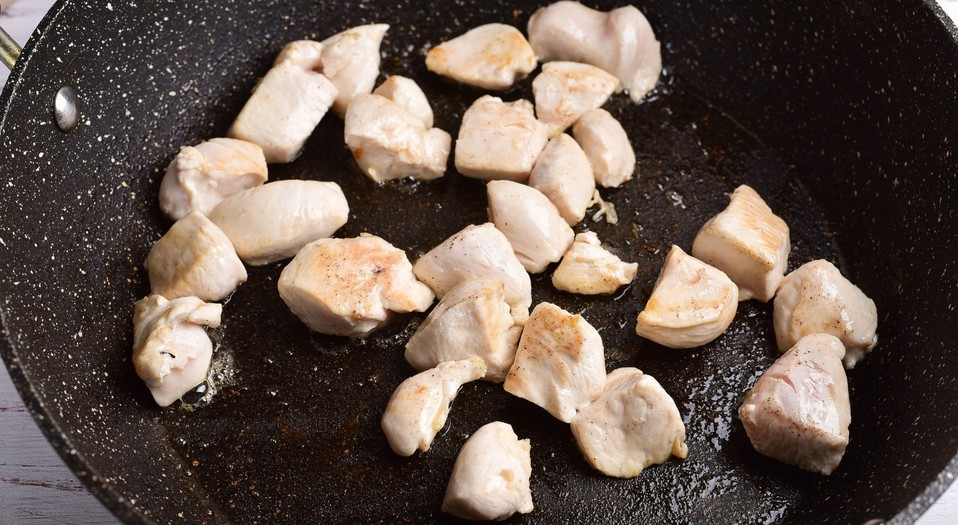 Step 3
Beat the eggs with a pinch of salt, pour into a hot skillet and stir continuously until the scramble is ready after 3-4 minutes. Add the peas, chopped bell peppers and carrots to the skillet. Stir and cook for 3 minutes.
Step 4
Place cooked brown rice and chicken pieces in a skillet. Stir and cook everything together for another 3 minutes.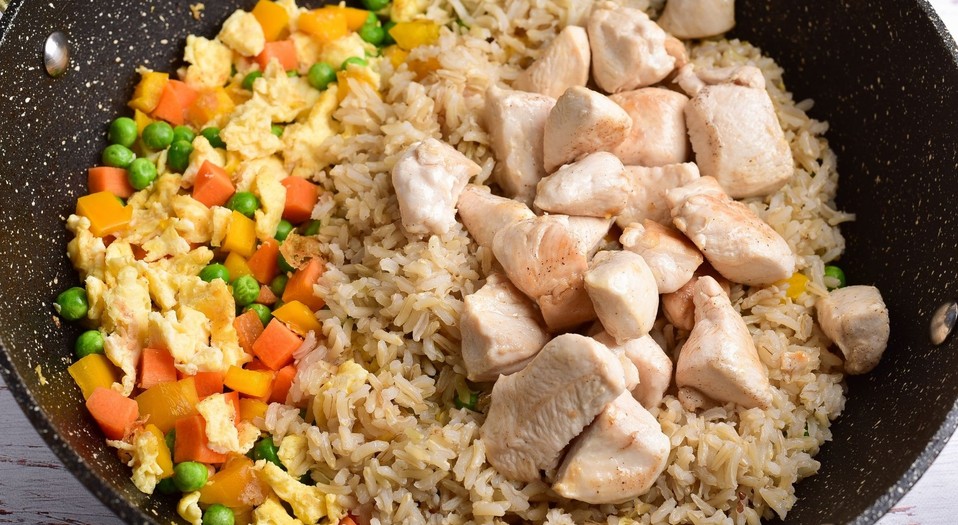 Step 5
Put the broccoli heads in the pan and add the soy sauce, stir. Cook everything together for 3 minutes, then turn off the heat and let the rice stand for 10 minutes under the lid.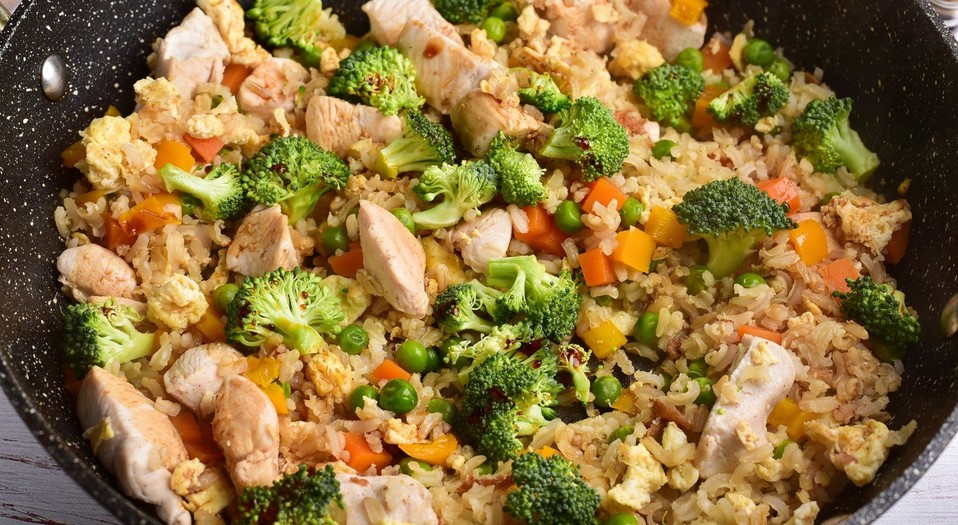 Step 6
Serve hot or warm with chopped spring onions.