Recipes
My Muscle Chef Inspired Chicken Fried Rice With Vegetables
Calculated automatically based on ingredients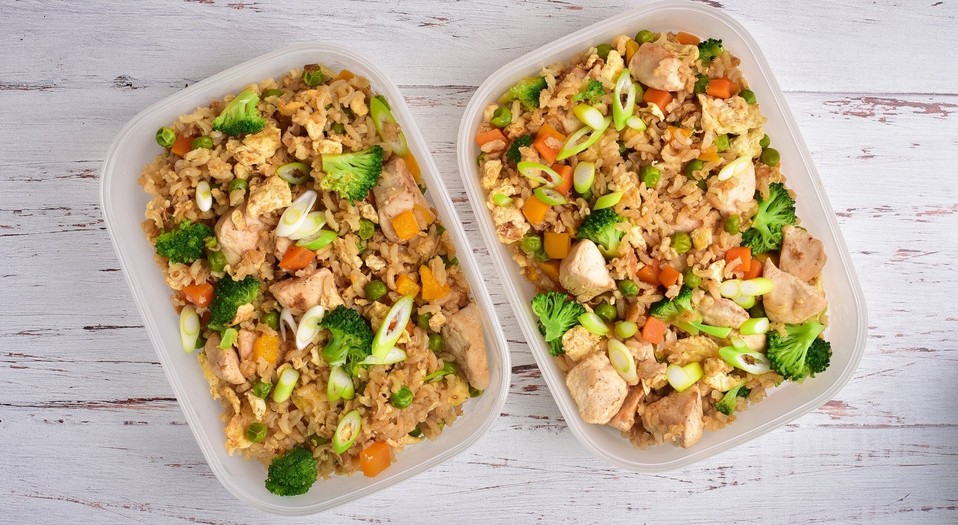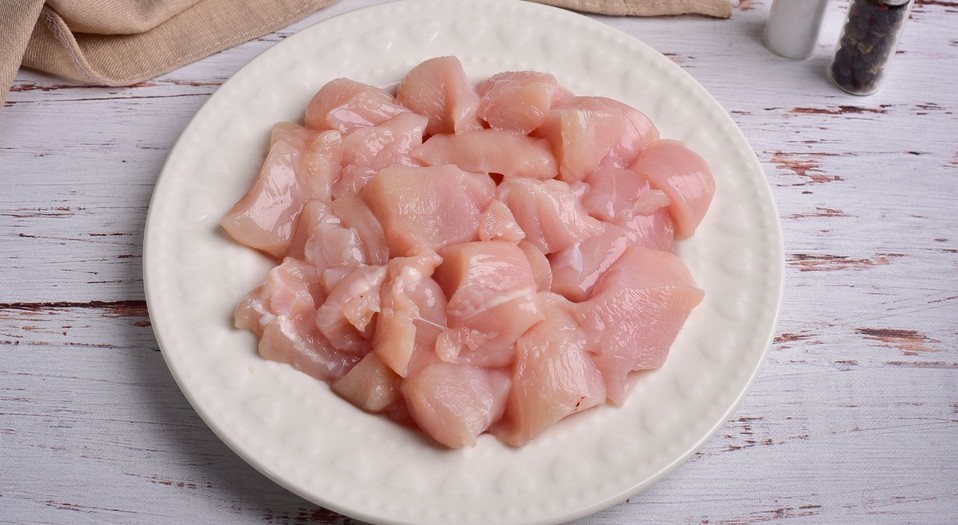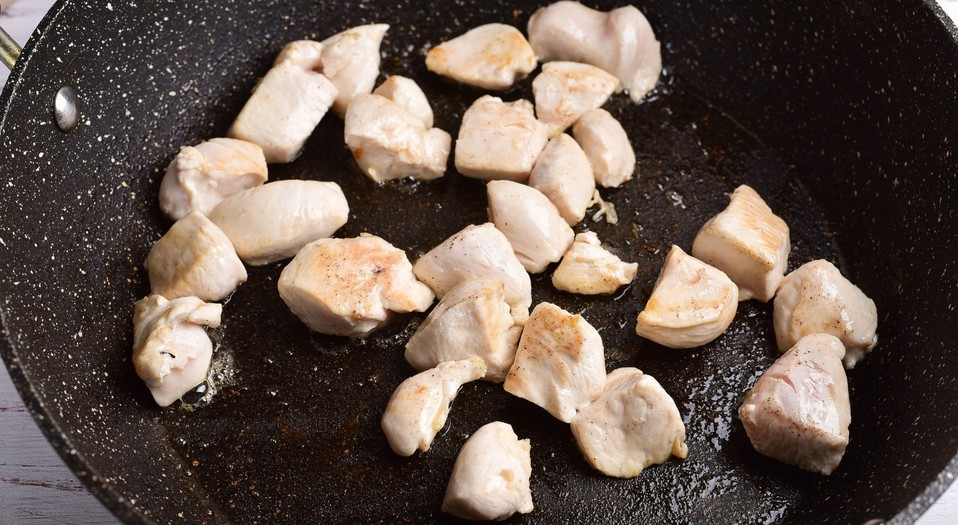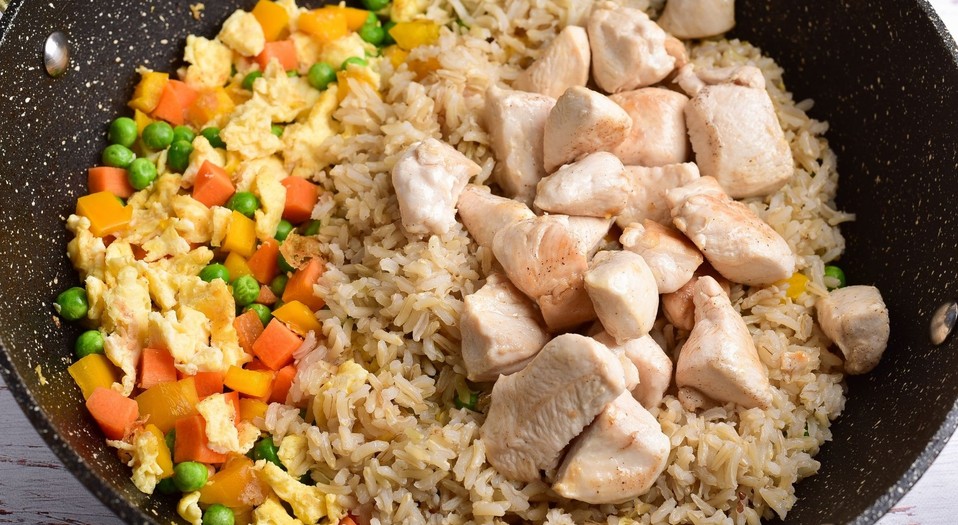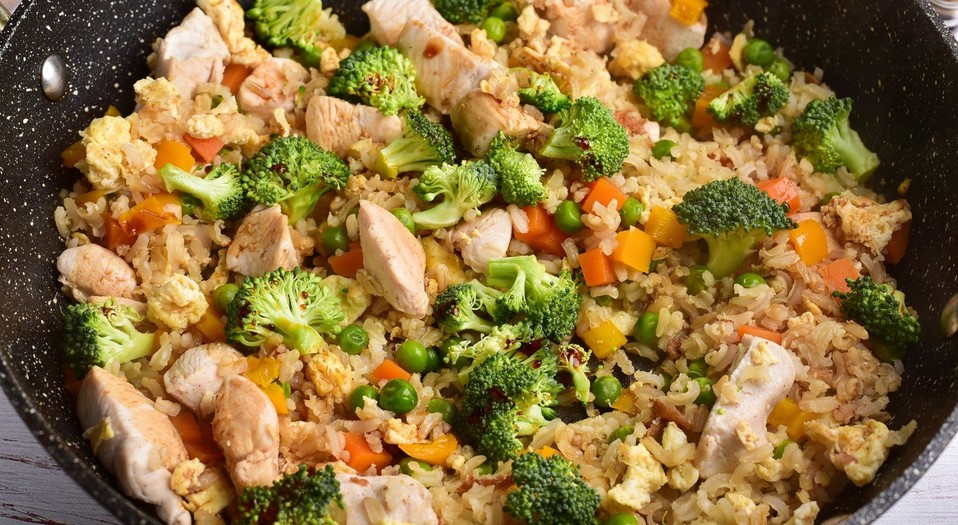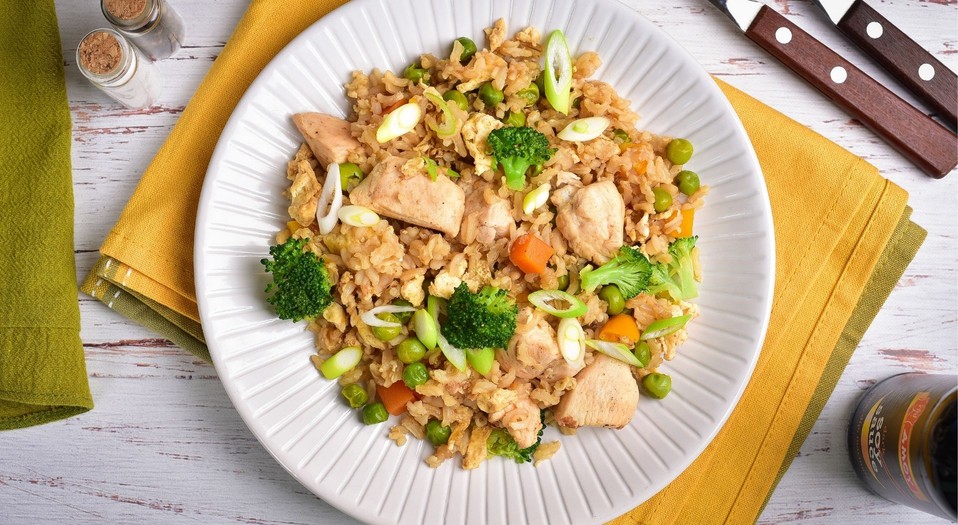 An excellent dish, rich not only in protein and carbohydrates, but also in fiber from vegetables. Ideal for any person's diet, especially if he leads an active lifestyle. This dish was inspired by the popular My Muscle Chef Chicken Fried Rice With Vegetables.
Ingredients
300g Chicken breast fillet
2 Eggs
10ml Olive oil
60g Peas
1 Carrot
1 Capsicum
100g Broccoli
2tbsp Soy sauce
50g Brown rice
Salt, spices - to taste
2 feathers spring onion
Directions
Set brown rice to cook in salted water in advance. Wash the chicken breast and cut into small pieces.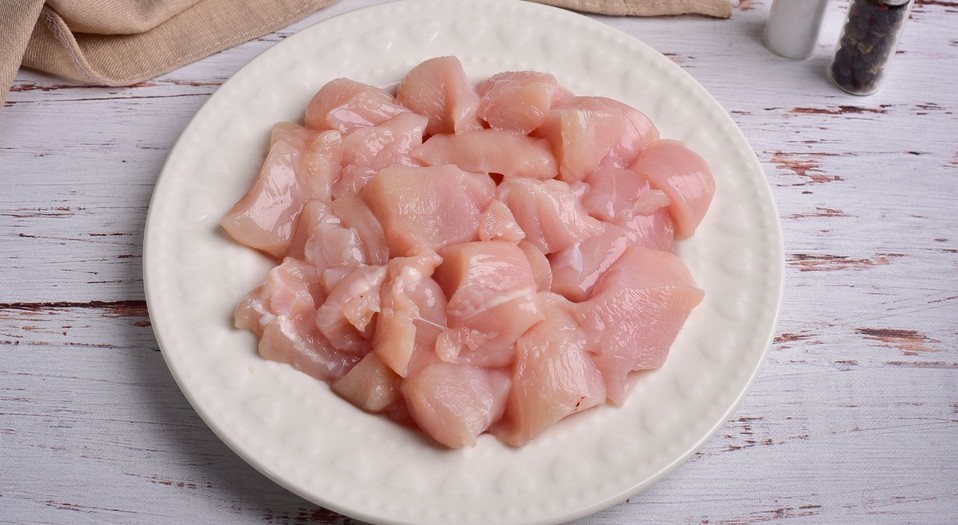 Pour olive oil into a frying pan and fry the breast for 6-7 minutes, stirring with a spatula. The pieces should be crusty on each side. Then transfer the chicken to a plate.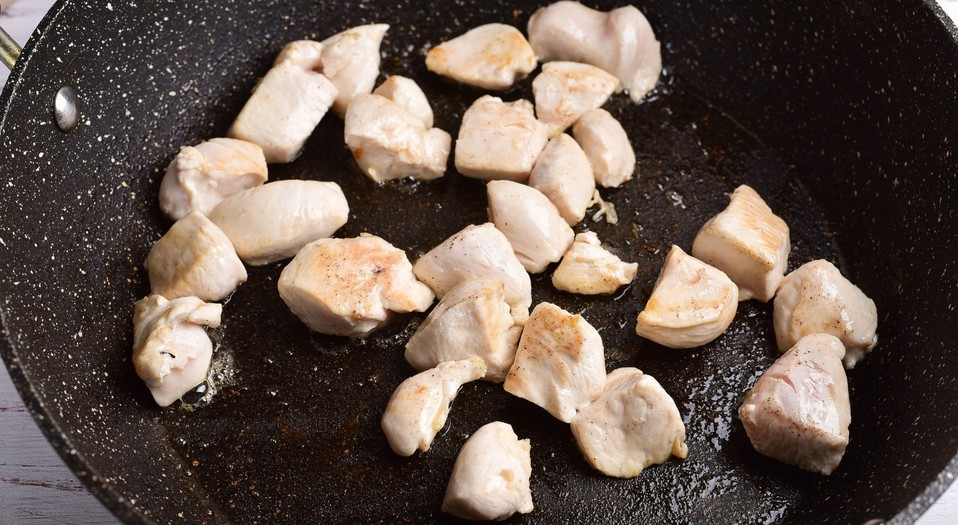 Beat the eggs with a pinch of salt, pour into a hot skillet and stir continuously until the scramble is ready after 3-4 minutes. Add the peas, chopped bell peppers and carrots to the skillet. Stir and cook for 3 minutes.
Place cooked brown rice and chicken pieces in a skillet. Stir and cook everything together for another 3 minutes.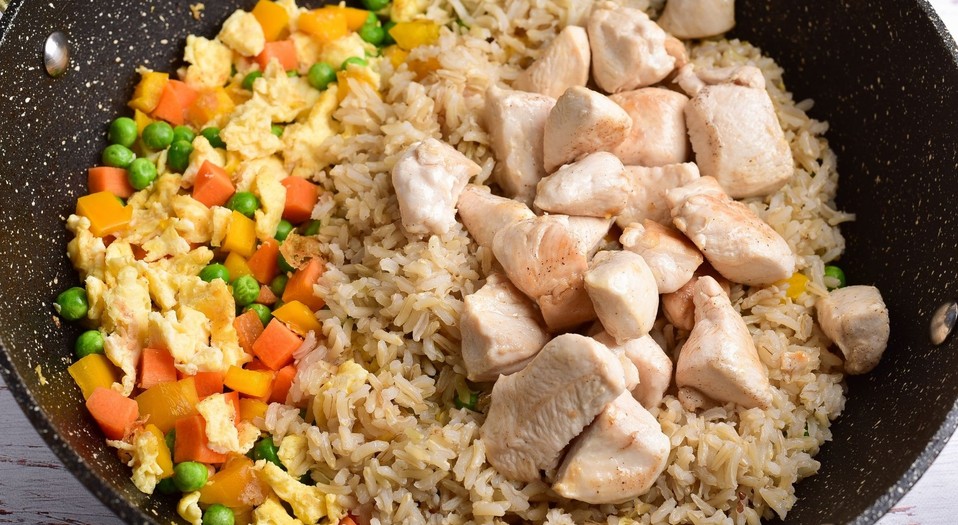 Put the broccoli heads in the pan and add the soy sauce, stir. Cook everything together for 3 minutes, then turn off the heat and let the rice stand for 10 minutes under the lid.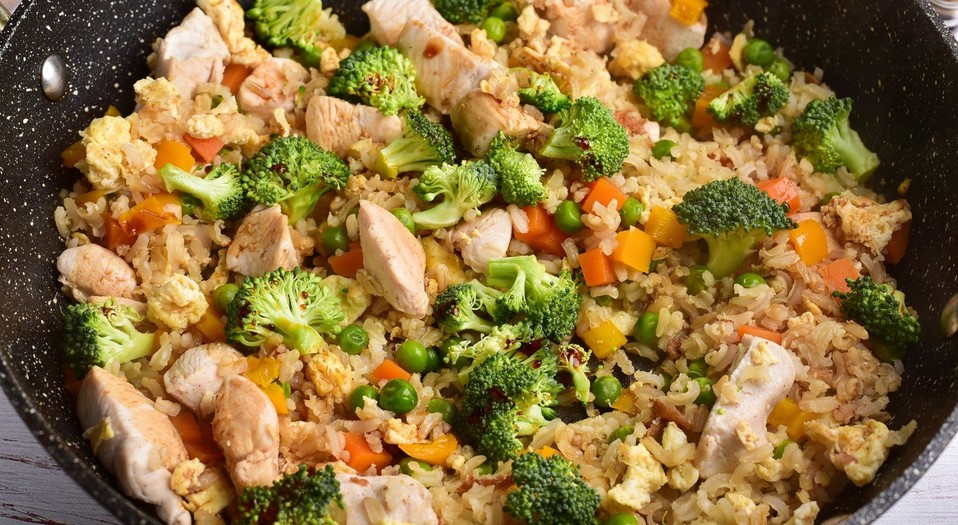 Serve hot or warm with chopped spring onions.