Recipes
Healthy Ground Beef Bulgogi
Calculated automatically based on ingredients
If you love Bulgogi, then this is the recipe for you! We take a twist on the classic bulgogi dish and use ground beef rather than ribeye or short ribs. Our recipe takes out some of the sugars and fats which makes our rendition easier to fit into a healthier diet.
Ingredients
450g Lean Ground Beef
1 Tablespoons Rice Cooking Wine
3 Tablespoons Soy Sauce
2 Tablespoons of Allulose
1 Teaspoon of Organic Cane Sugar
2 Tablespoons of Sesame Oil
2 Tablespoons of Chopped Garlic
2 Tablespoons of Spring Onion
1 Jalapeño
2 Stems of Spring Onion
1 Tablespoon of Olive Oil
1 Cup of Chopped Onion
1 Teaspoon of Sesame Seeds
1 Oyster Mushroom
300g of Cooked Rice
Directions
Chop the bunch of spring onion, the oyster mushroom into medium pieces and chop the jalapeño into small pieces.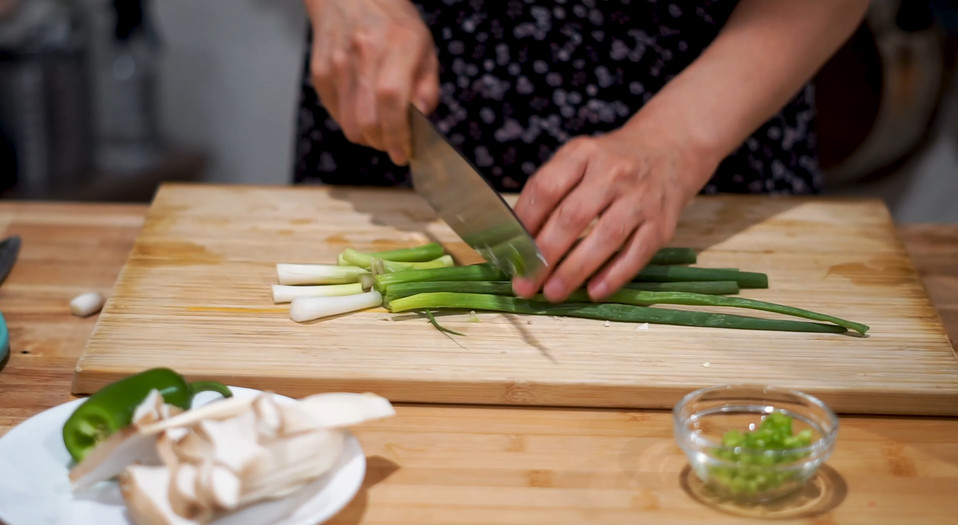 Into a bowl add 450g of lean ground beef, 2 tablespoons of allulose, 1 teaspoon of organic cane sugar, 3 tablespoons of soy sauce, 2 tablespoons of sesame oil, 2 tablespoons of chopped garlic, 1 tablespoon of the jalapeño, 2 Tablespoons of chopped spring onion and 1 tablespoon of cooking wine.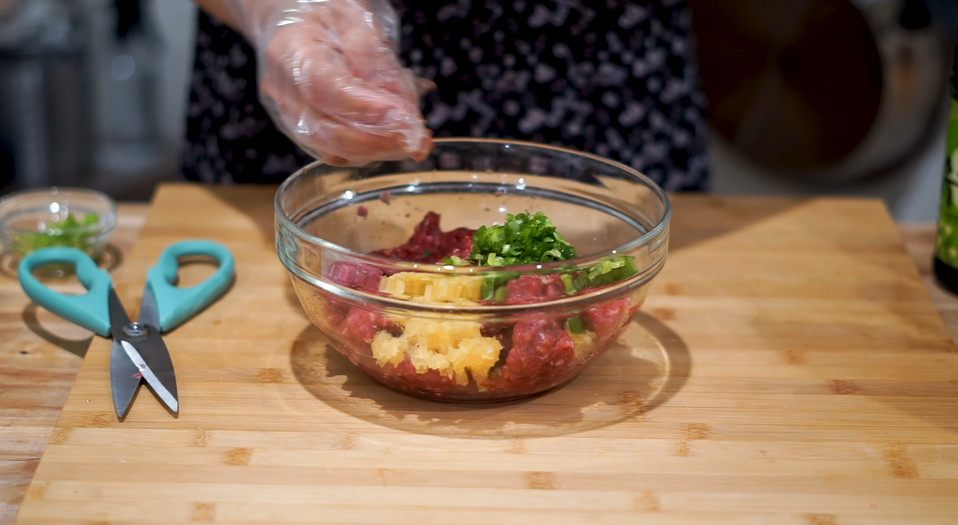 Mix and marinate for a minimum of one hour (can be 24 hours). The longer it marinates the better it'll be.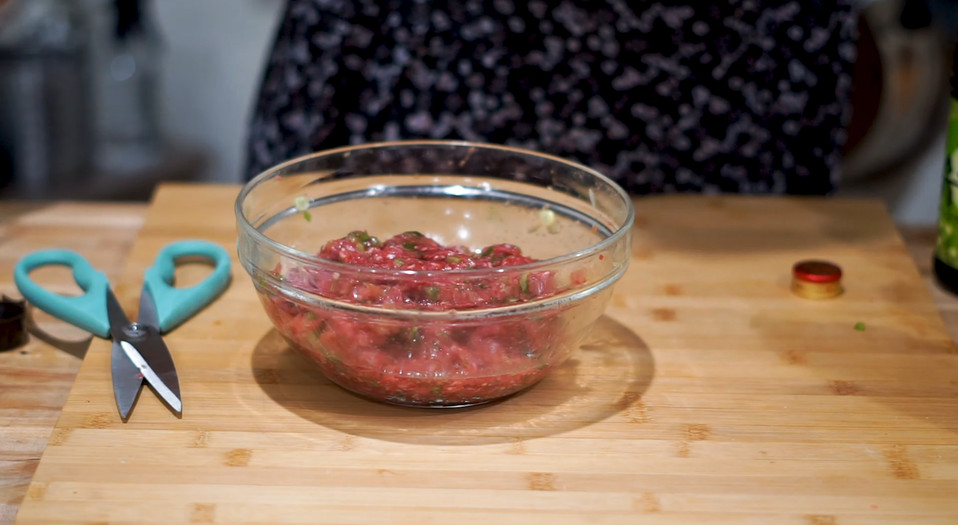 Cook the beef in a cast iron pan at medium-high temperature, let the meat cook in its fat, stir until the beef gets brown. Let get dry for 10 minutes.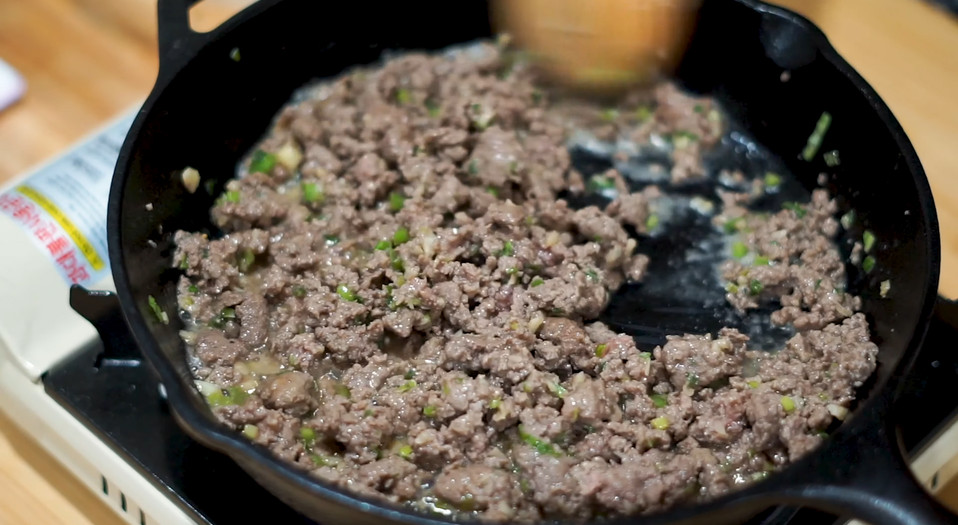 Add the bunch of spring onion, the large Mushroom chopped in medium pieces, and 1 chopped onion. Mix it all.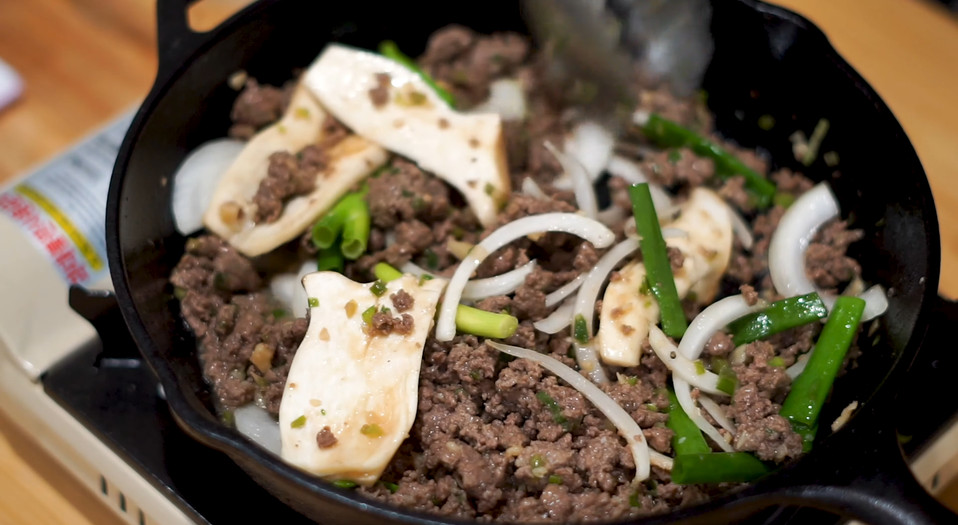 Plate your food with 100g rice per portion, broccoli into small pieces, and split the beef into equal parts per container.