Recipes
Spicy Kani Noodle Salad (VEGAN)
Calculated automatically based on ingredients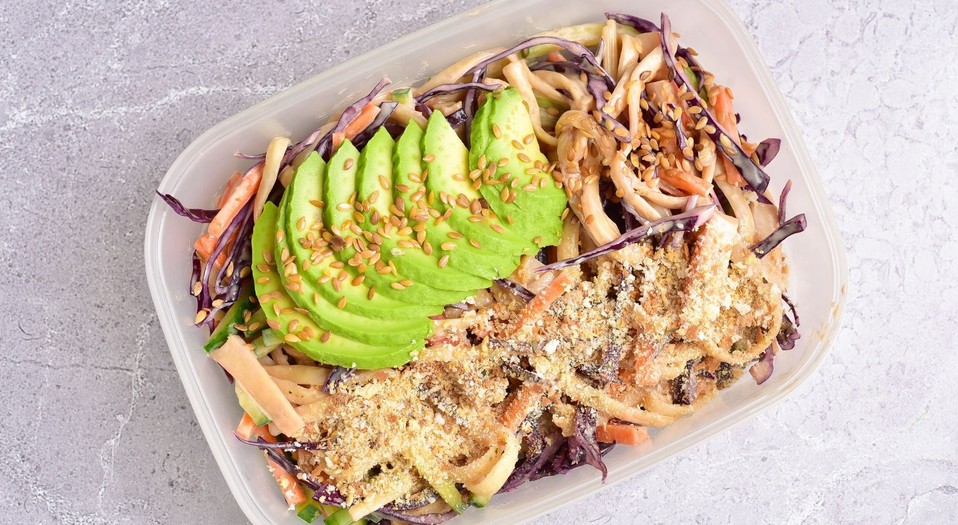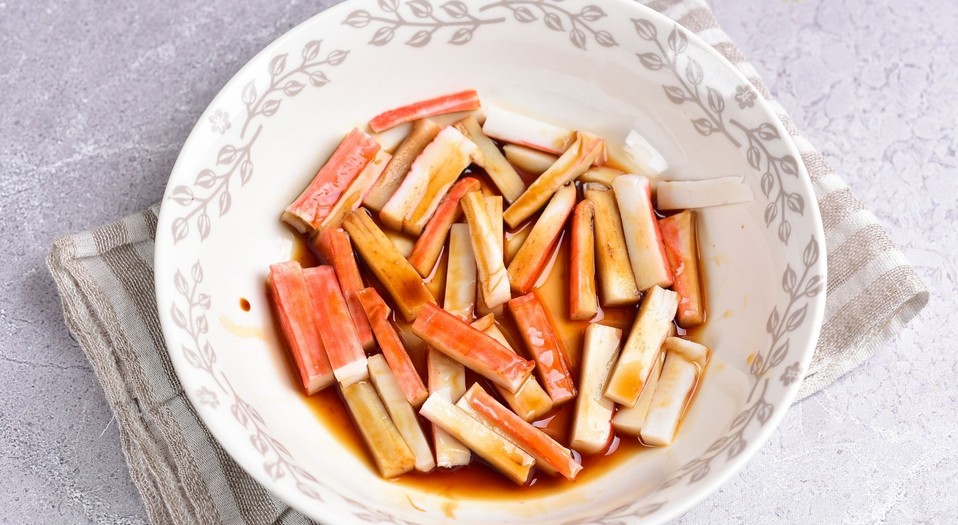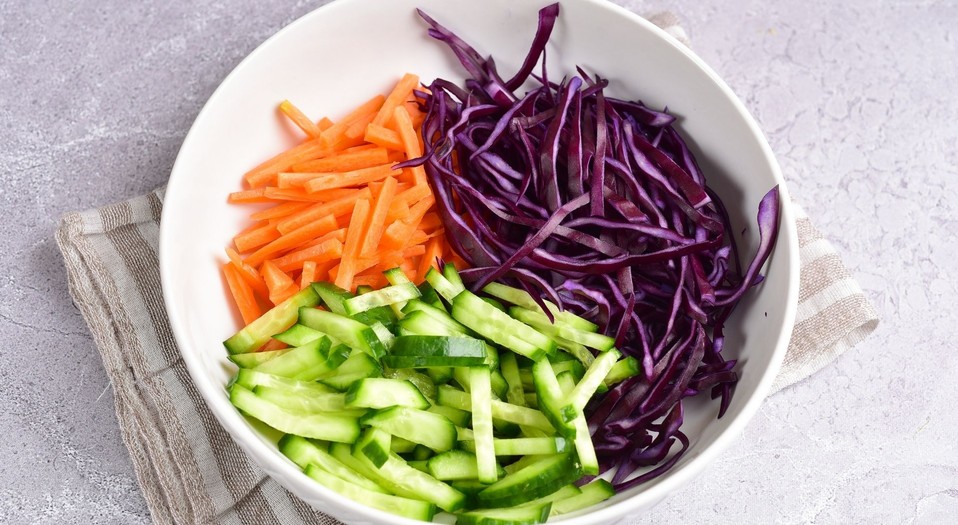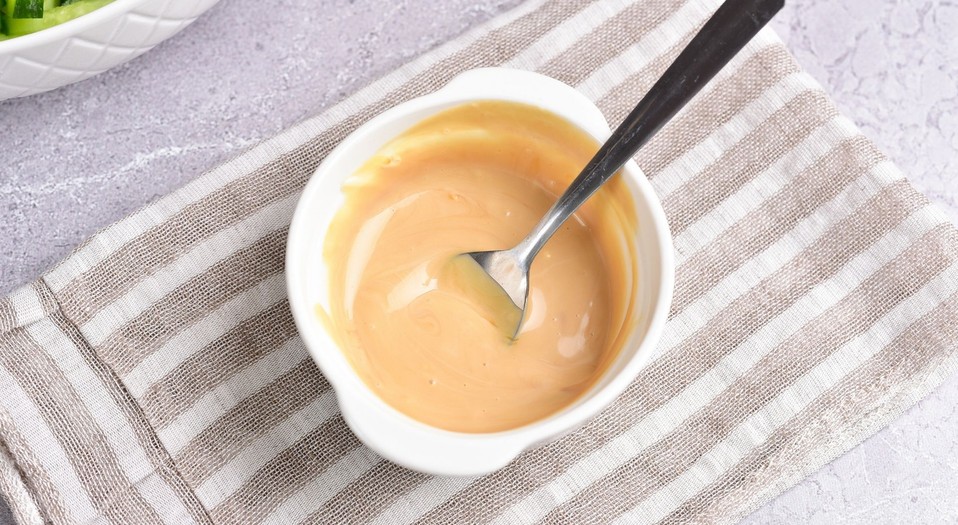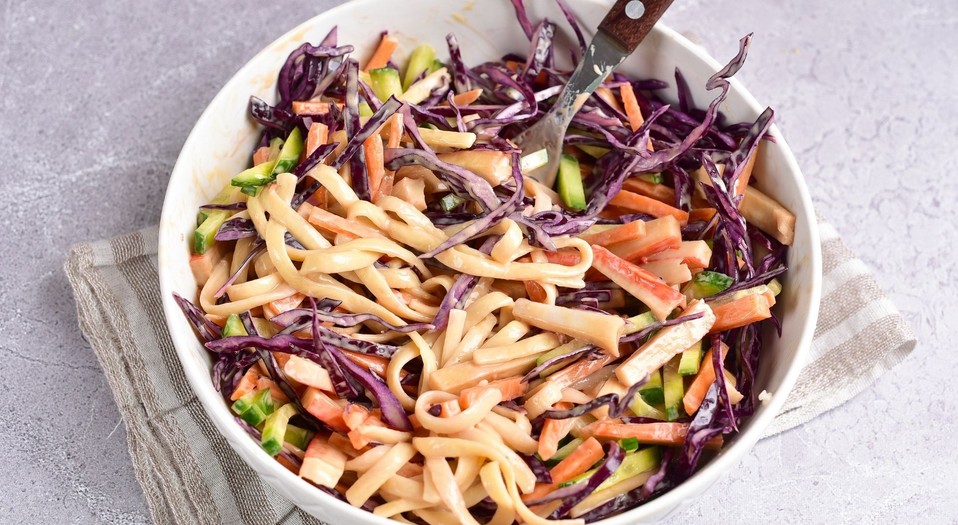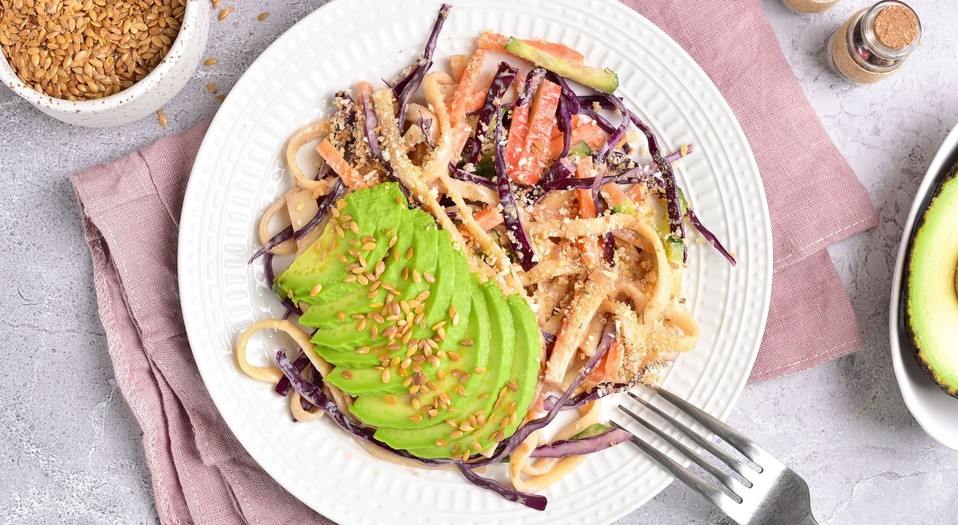 A great vegan salad that's high in vitamins and fiber. You can experiment with different types of imitation crab meat to get your perfect meal.
Ingredients
150g Kani (imitation of crab meat)
1 Carrots
100g Red cabbage
1 Cucumber
1tbsp. Japanese mayonnaise
3tbsp Soy sauce
1 tbsp Rice vinegar
1tbsp. Panko crackers
1 Avocado
1tsp Flax seeds
Salt to taste
20g Whole grain noodles
Directions
Peel the crab sticks from the cellophane shell, cut and cover with a mixture of soy sauce (2 tablespoons) and rice vinegar. Leave it on for 10 minutes. Immediately put the noodles to boil in salted boiling water.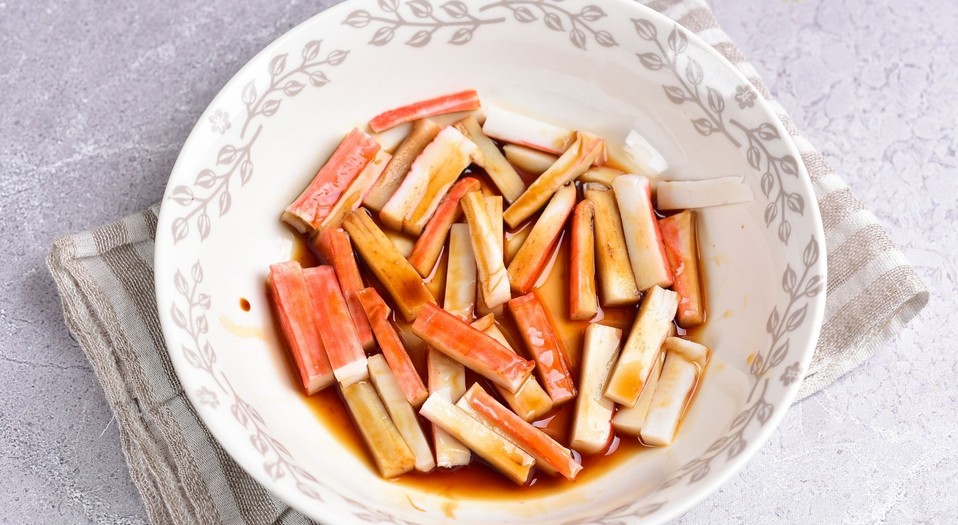 Cut the carrots, cucumber and red cabbage into strips.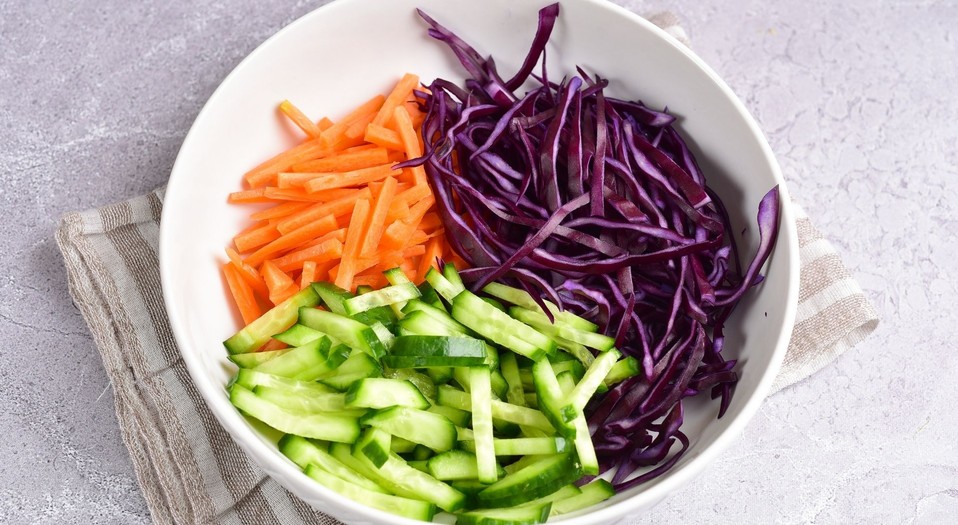 Make a dressing with Japanese mayonnaise, leftover soy sauce, and spices. You can add paprika or other spices to your dressing to taste.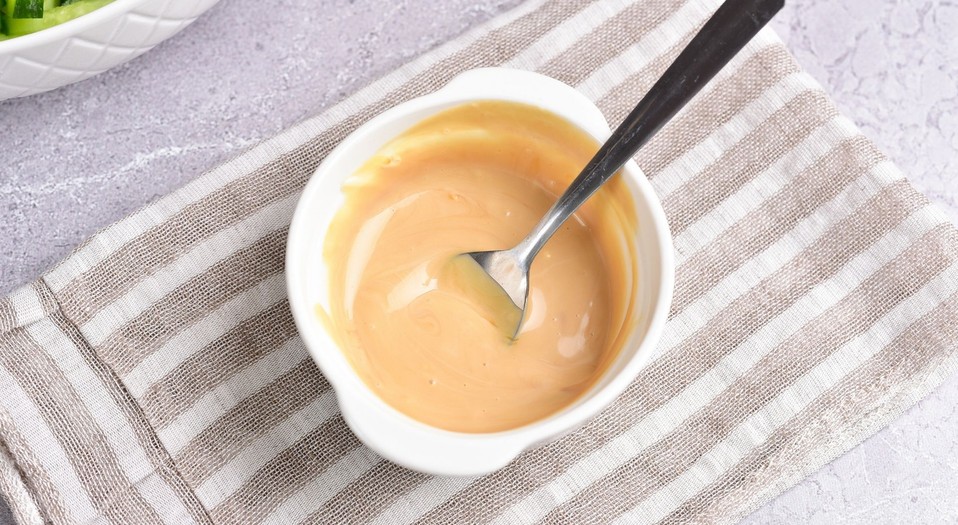 Put boiled noodles, crab sticks without marinade and season with Japanese mayonnaise in a bowl of vegetables. Mix thoroughly.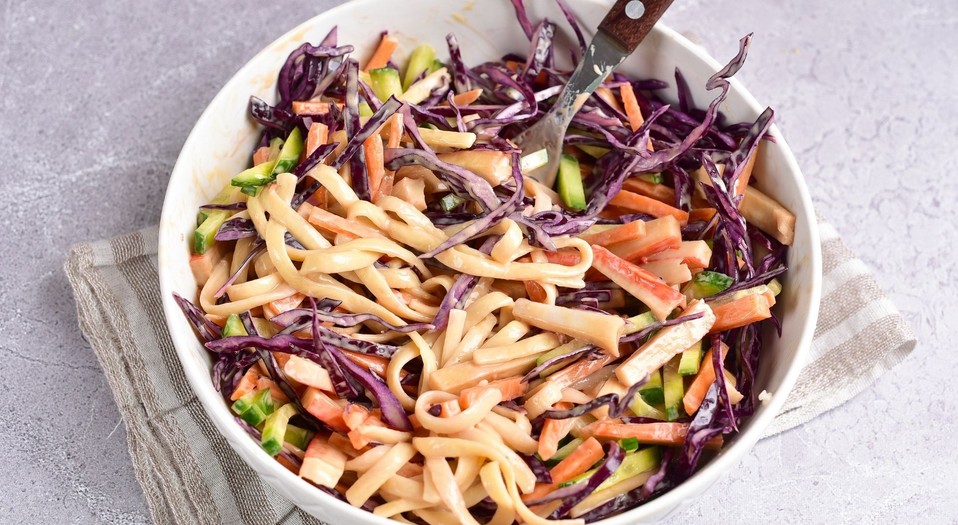 Place a serving of salad and top with avocado slices. Sprinkle with flax seeds, panko breadcrumbs and enjoy great taste immediately!