Ingredients
150g Kani (imitation of crab meat)
1 Carrots
100g Red cabbage
1 Cucumber
1tbsp. Japanese mayonnaise
3tbsp Soy sauce
1 tbsp Rice vinegar
1tbsp. Panko crackers
1 Avocado
1tsp Flax seeds
Salt to taste
20g Whole grain noodles
Directions
Step 1
Peel the crab sticks from the cellophane shell, cut and cover with a mixture of soy sauce (2 tablespoons) and rice vinegar. Leave it on for 10 minutes. Immediately put the noodles to boil in salted boiling water.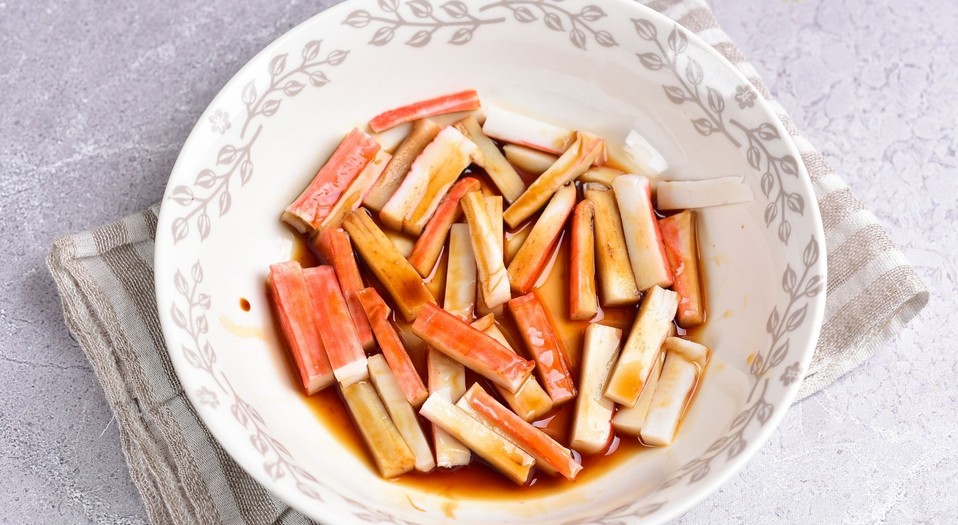 Step 2
Cut the carrots, cucumber and red cabbage into strips.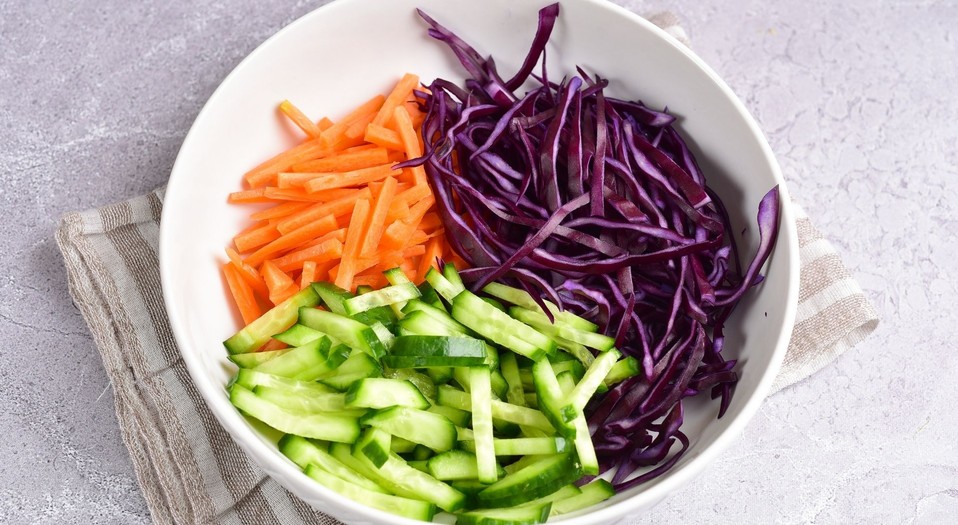 Step 3
Make a dressing with Japanese mayonnaise, leftover soy sauce, and spices. You can add paprika or other spices to your dressing to taste.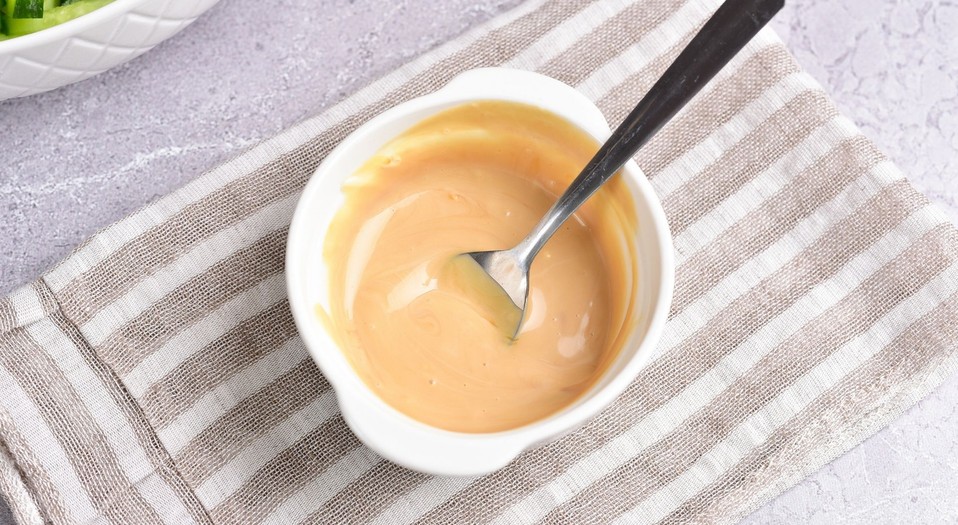 Step 4
Put boiled noodles, crab sticks without marinade and season with Japanese mayonnaise in a bowl of vegetables. Mix thoroughly.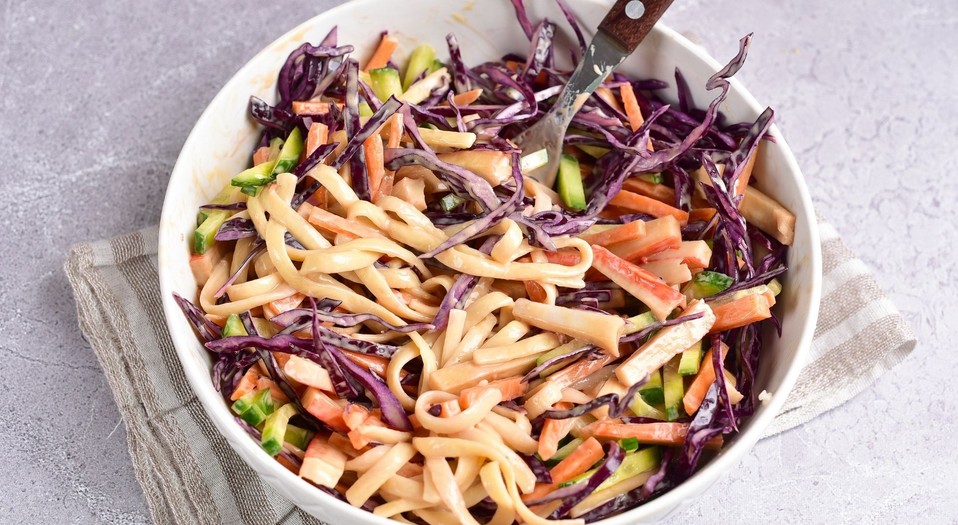 Step 5
Place a serving of salad and top with avocado slices. Sprinkle with flax seeds, panko breadcrumbs and enjoy great taste immediately!