Recipes
Healthy Pesto Chicken
Calculated automatically based on ingredients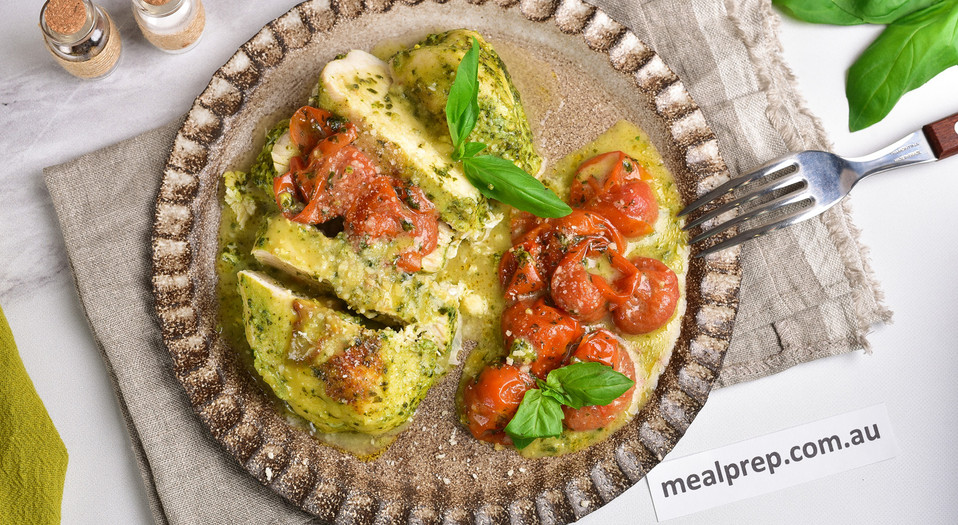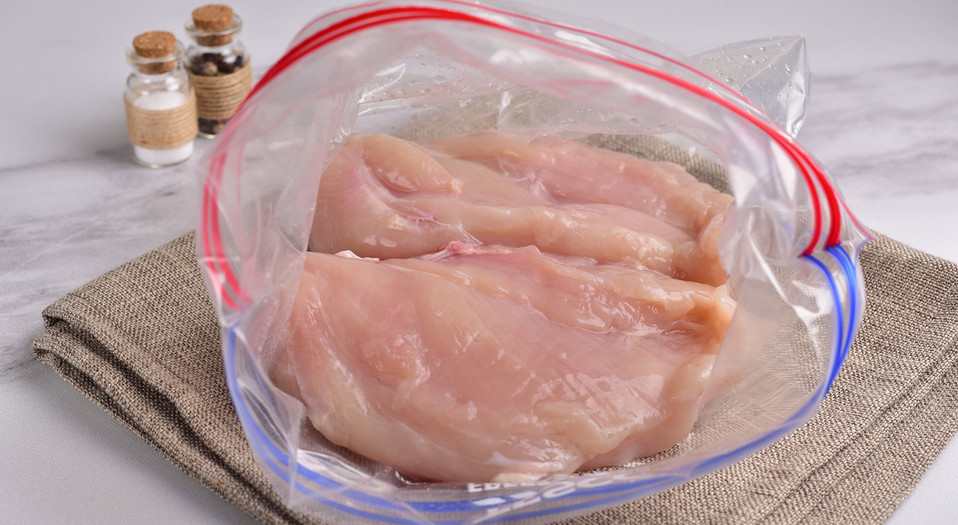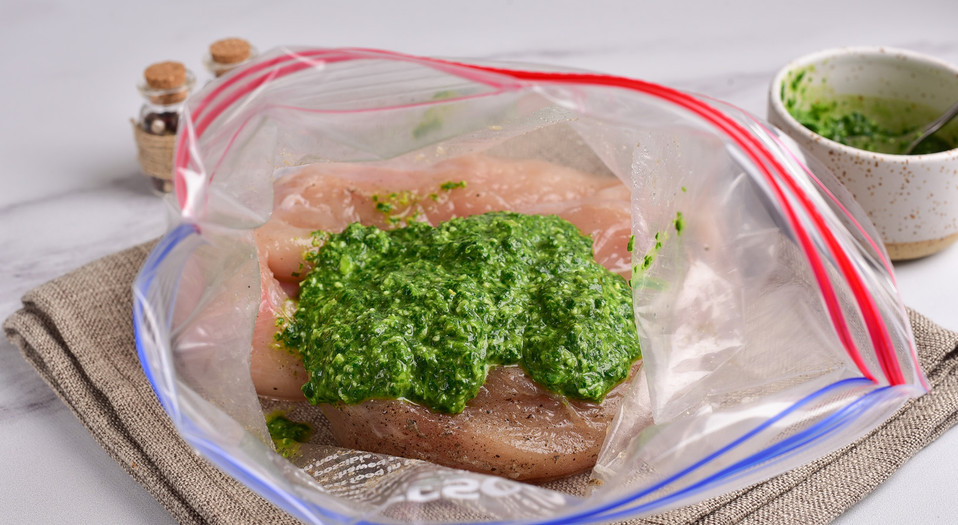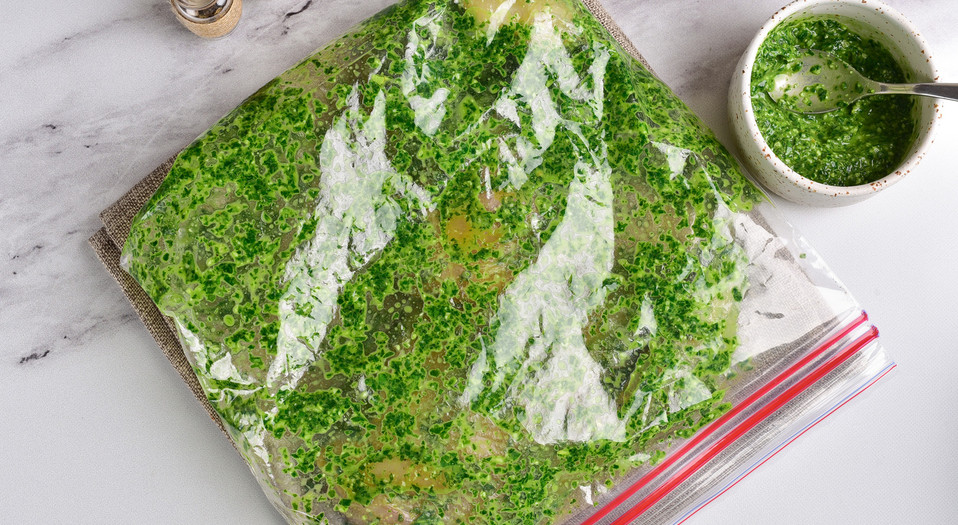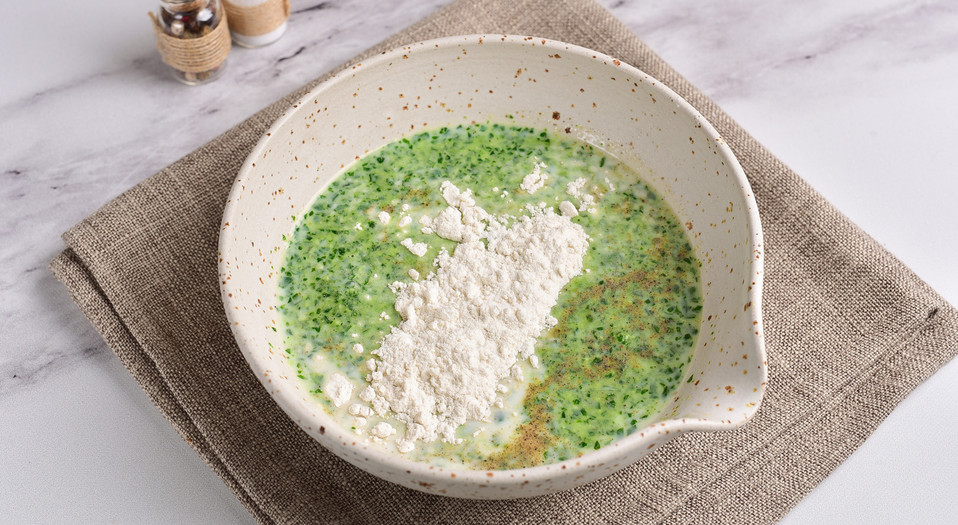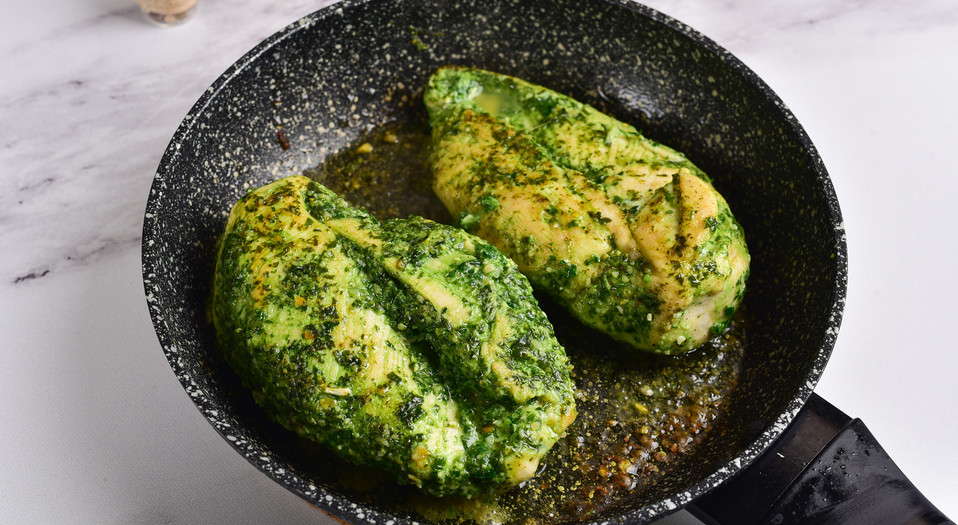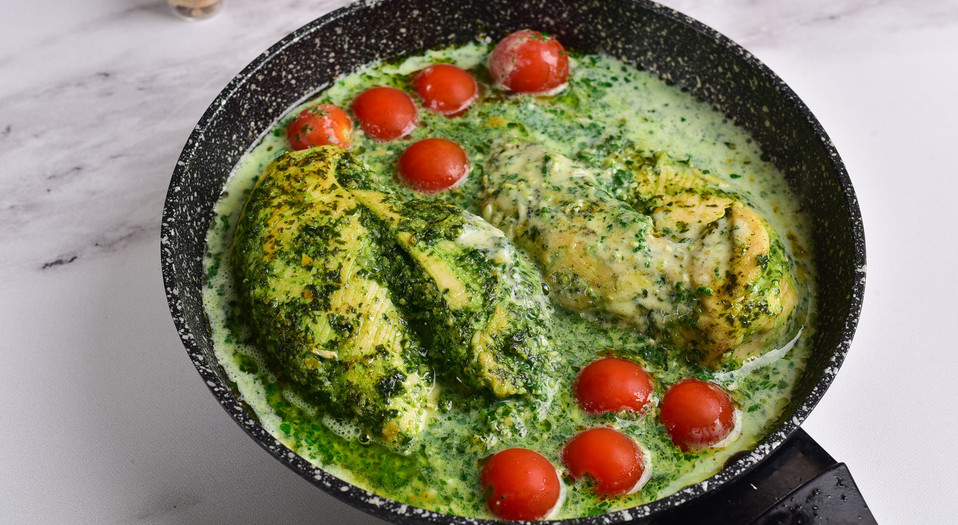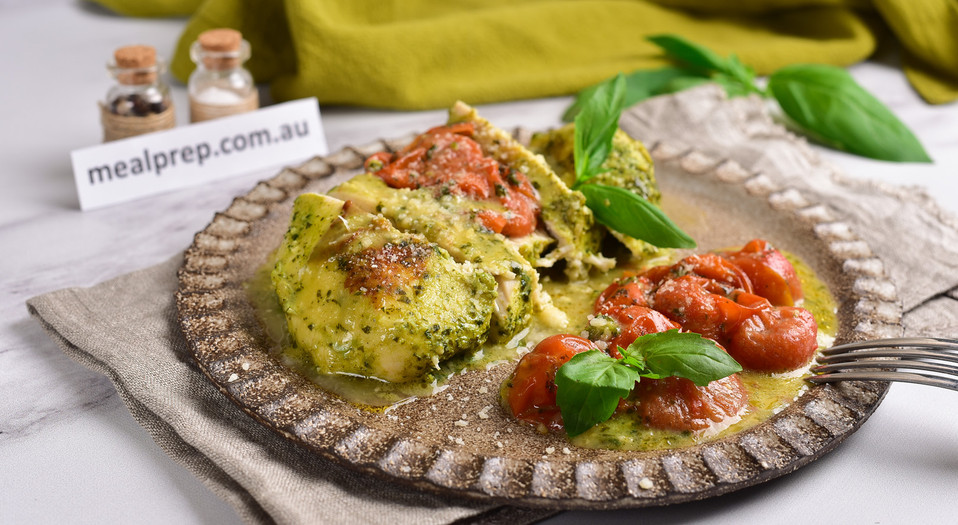 The chicken turns out to be very juicy, with an incredible aroma of basil, parmesan, pine nuts. Coconut milk sauce and pesto add flavor to the dish. The calorie content of chicken with pesto is quite low. Suitable for lunch or dinner.
Ingredients
Chicken breast - 450g
Pesto - 3 tbsp
Olive oil - 1 tbsp
Cherry tomatoes – 1 cup
Salt, pepper - to taste
Coconut milk – ½ cup
Wheat flour - 1 tbsp
Parmesan - 1 tsp
Fresh basil - 3-4 sprigs
Directions
Wash the breast and remove excess moisture. Place in a zip-lock bag.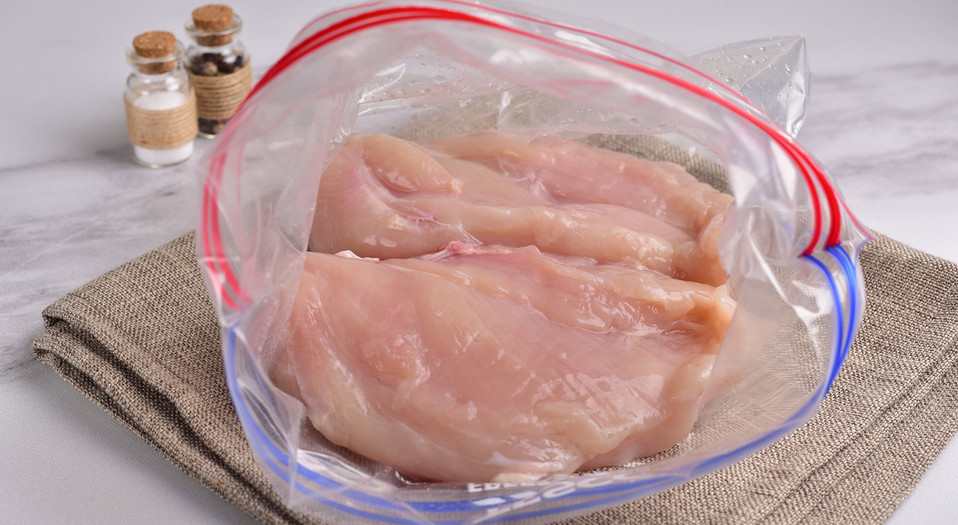 Add salt and pepper to the breast and 2 tablespoons of pesto. You can use a trusted brand of pesto or make your own sauce with basil, olive oil, parmesan, pine nuts, salt, spices, and garlic.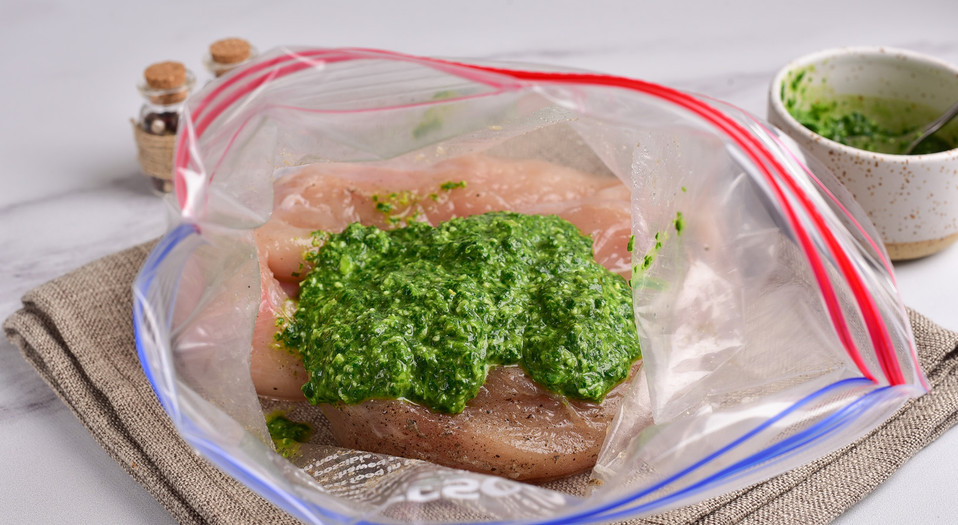 Let the air out of the bag, close the zip, and shake the breast to spread the sauce evenly. Leave it on for 30-60 minutes.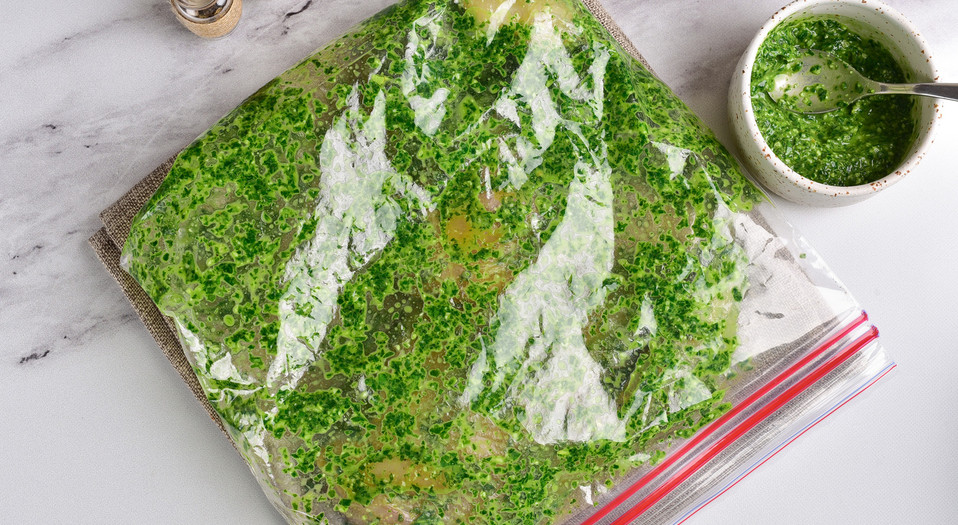 Pour coconut milk into a bowl, add a spoonful of pesto, salt and pepper. Stir so that there are no lumps of flour.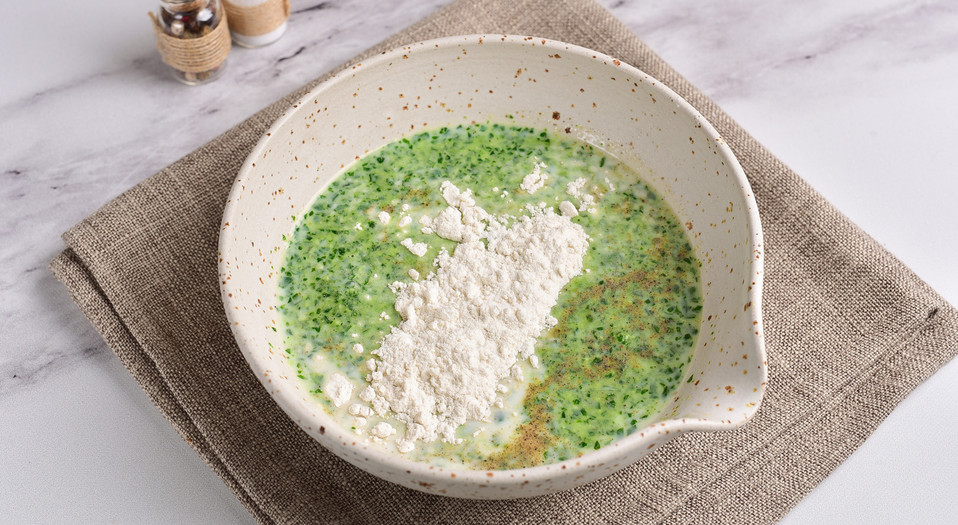 Heat oil in a frying pan. Place the breast in a skillet and fry on both sides for 5 minutes. Heat it slightly.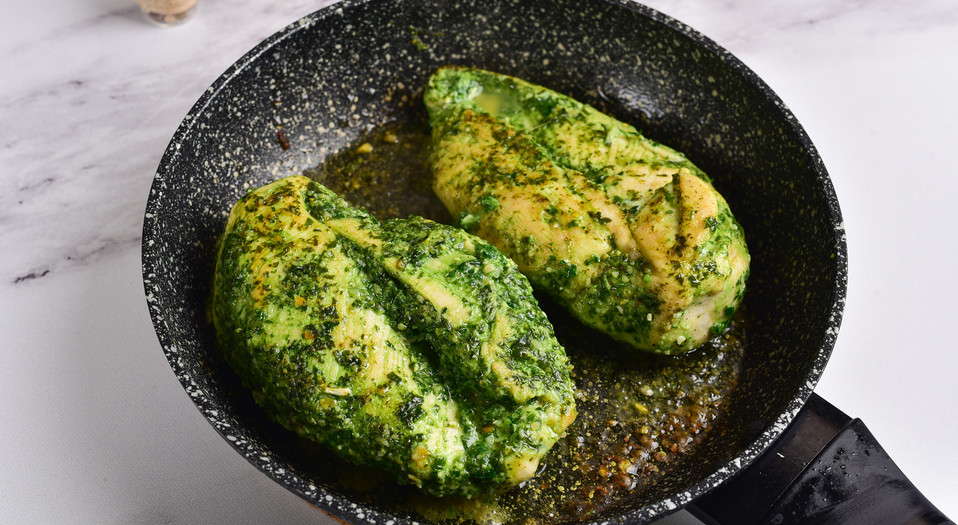 Cut the finished breast into slices, serve with the tomatoes. Top the fields with sauce, sprinkle with Parmesan cheese and add fresh basil.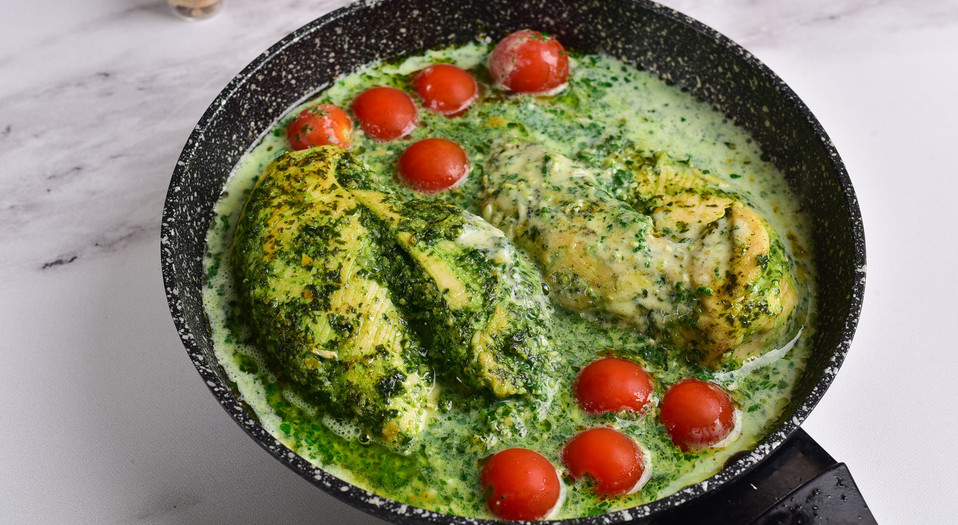 You can add 7g of carbs to this dish if you serve 100g of cooked brown rice with a serving.