Ingredients
Chicken breast - 450g
Pesto - 3 tbsp
Olive oil - 1 tbsp
Cherry tomatoes – 1 cup
Salt, pepper - to taste
Coconut milk – ½ cup
Wheat flour - 1 tbsp
Parmesan - 1 tsp
Fresh basil - 3-4 sprigs
Directions
Step 1
Wash the breast and remove excess moisture. Place in a zip-lock bag.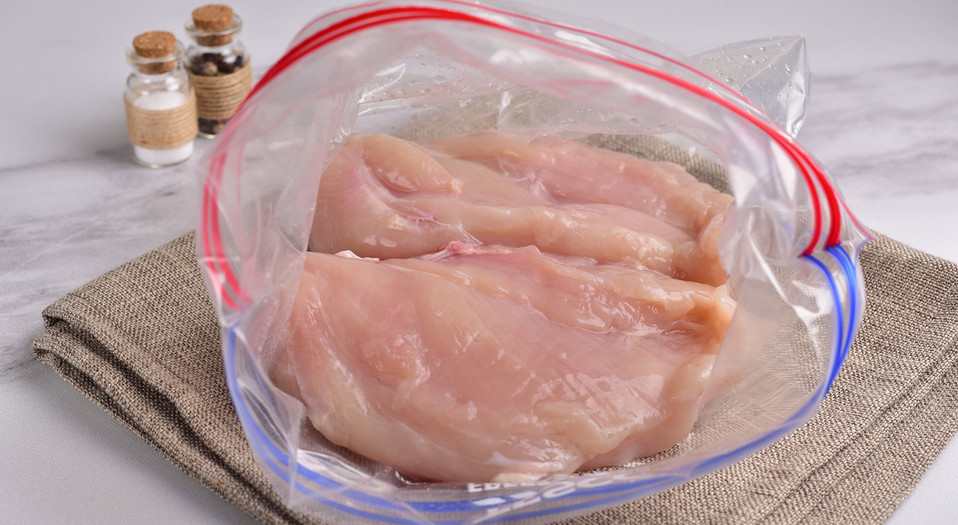 Step 2
Add salt and pepper to the breast and 2 tablespoons of pesto. You can use a trusted brand of pesto or make your own sauce with basil, olive oil, parmesan, pine nuts, salt, spices, and garlic.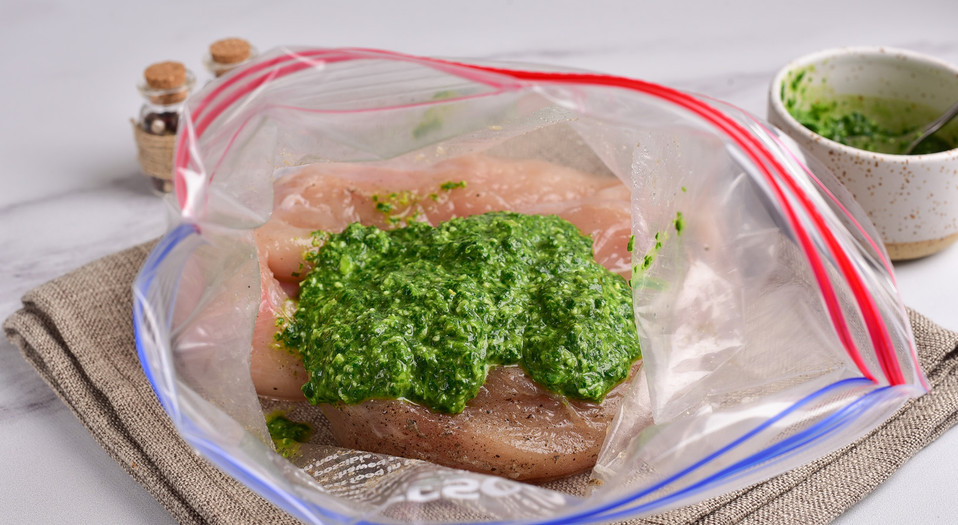 Step 3
Let the air out of the bag, close the zip, and shake the breast to spread the sauce evenly. Leave it on for 30-60 minutes.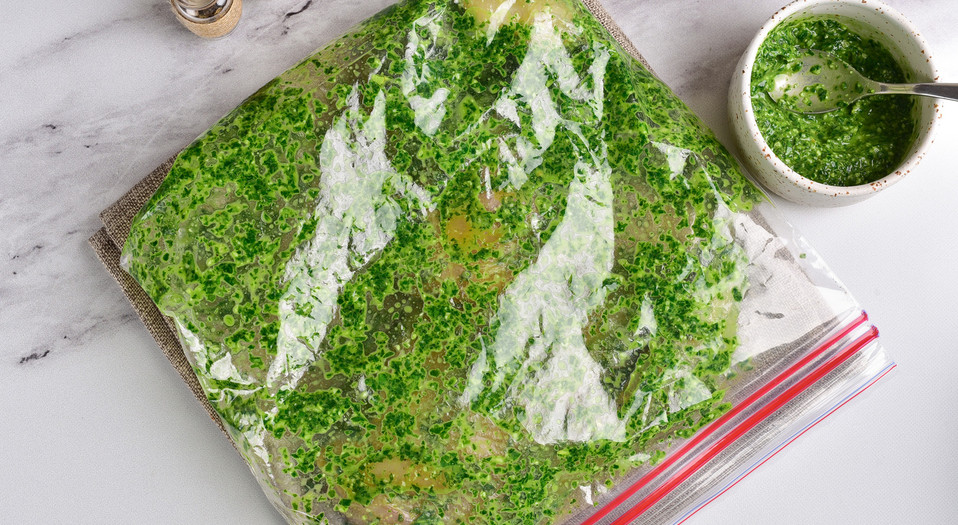 Step 4
Pour coconut milk into a bowl, add a spoonful of pesto, salt and pepper. Stir so that there are no lumps of flour.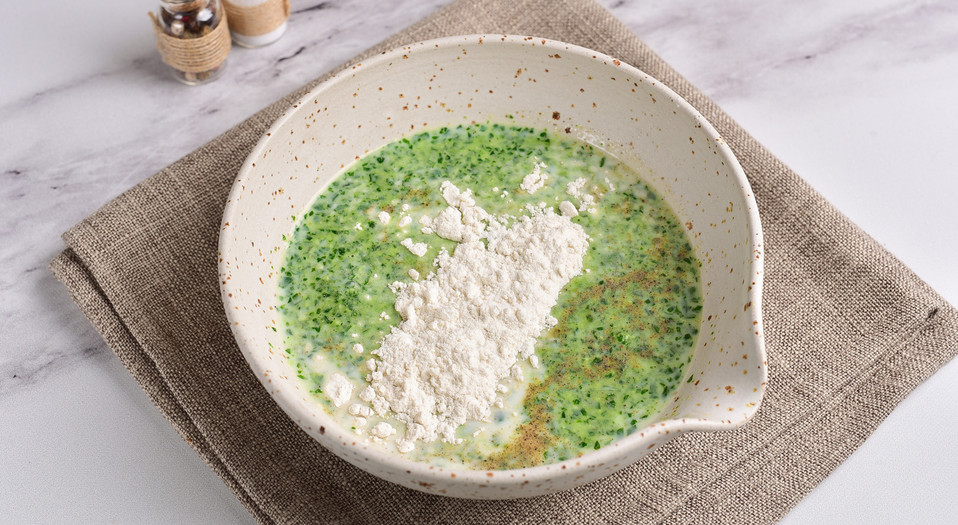 Step 5
Heat oil in a frying pan. Place the breast in a skillet and fry on both sides for 5 minutes. Heat it slightly.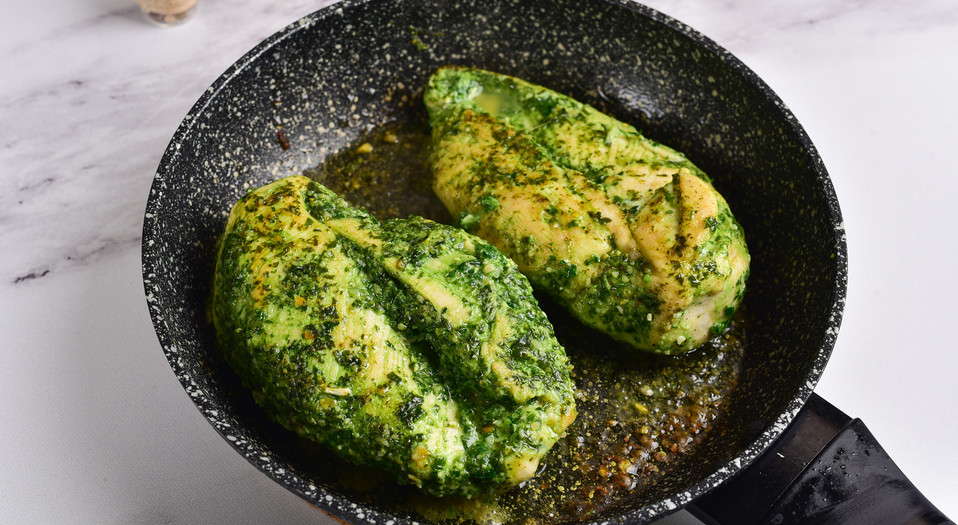 Step 6
Cut the finished breast into slices, serve with the tomatoes. Top the fields with sauce, sprinkle with Parmesan cheese and add fresh basil.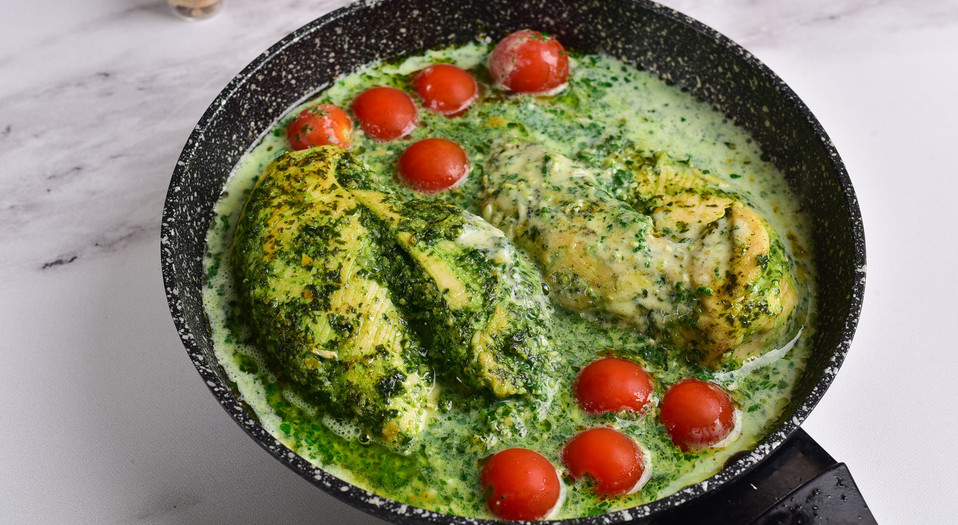 Step 7
You can add 7g of carbs to this dish if you serve 100g of cooked brown rice with a serving.