Recipes
Butter Chicken With Chickpeas And Cauliflower Rice
Calculated automatically based on ingredients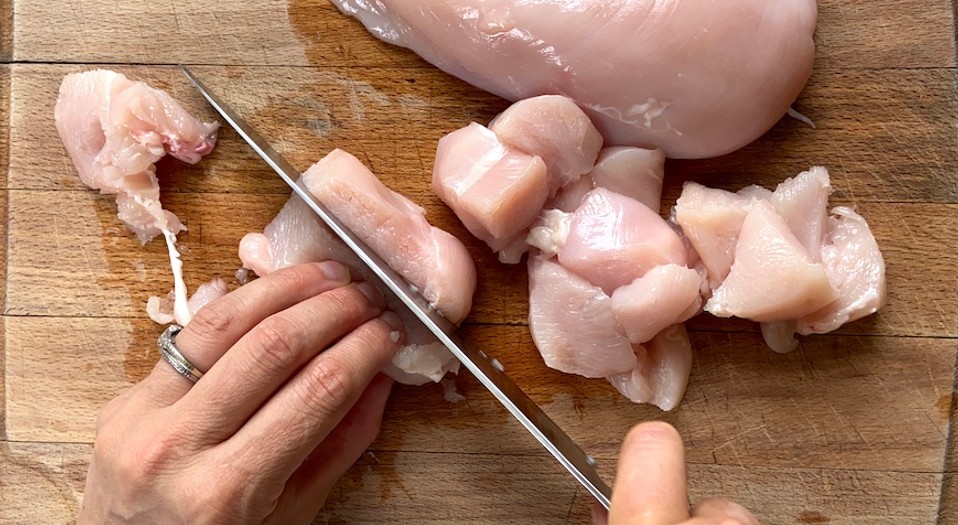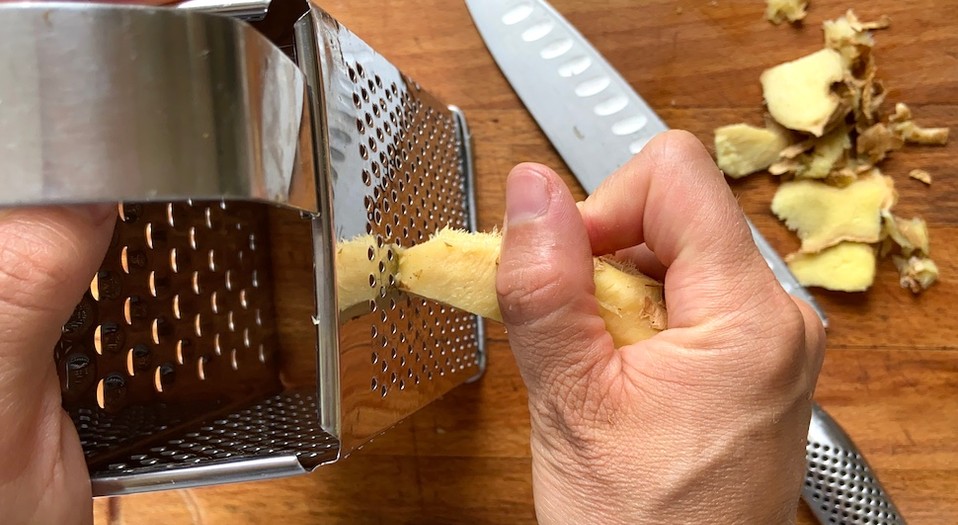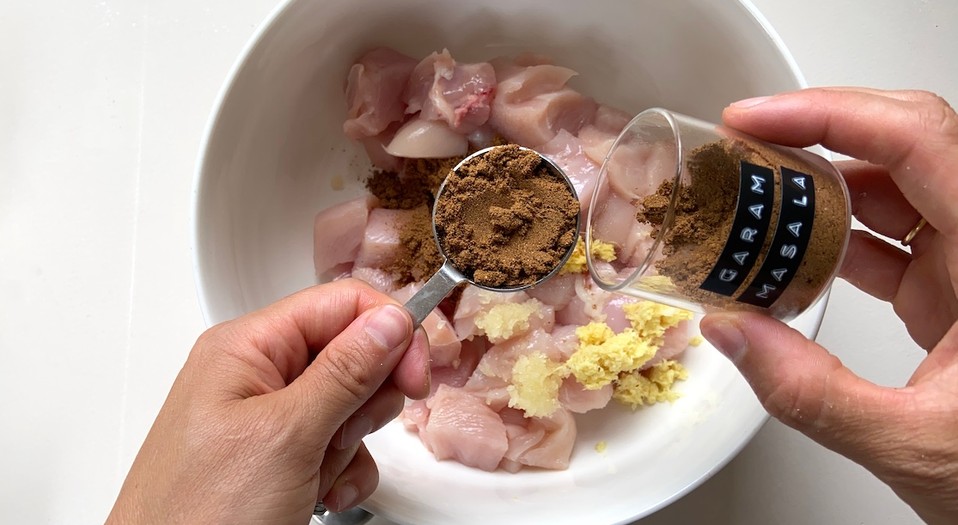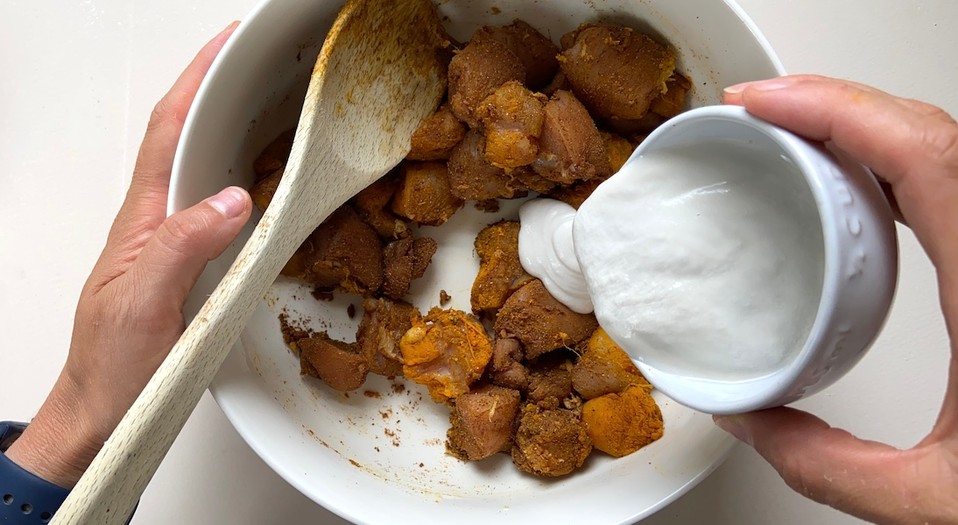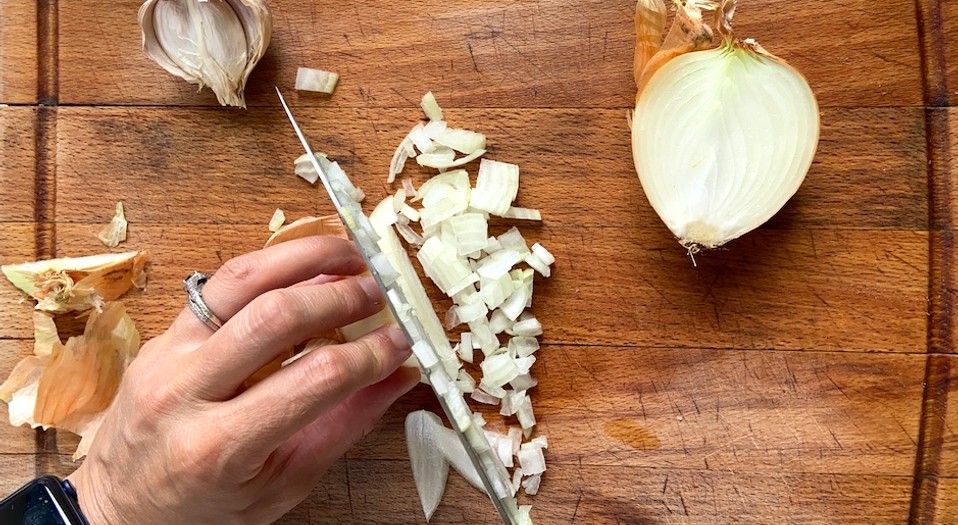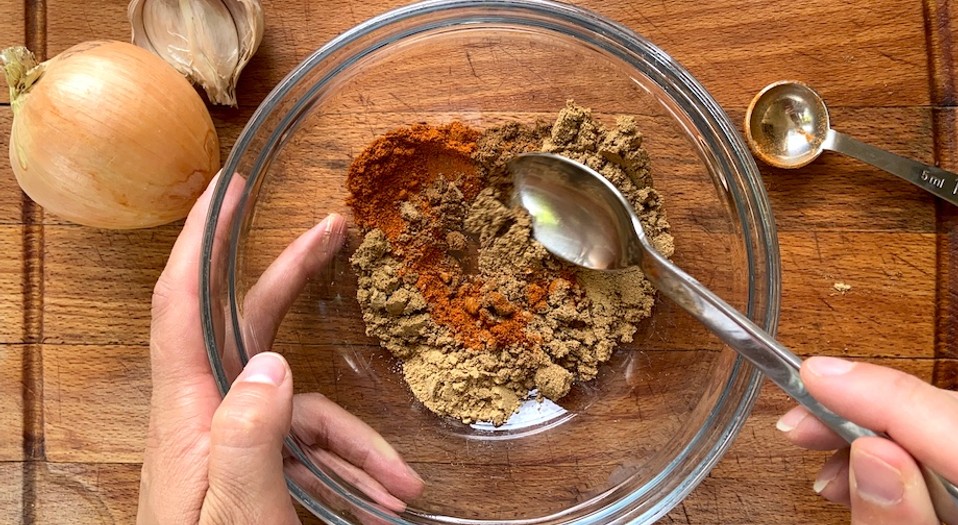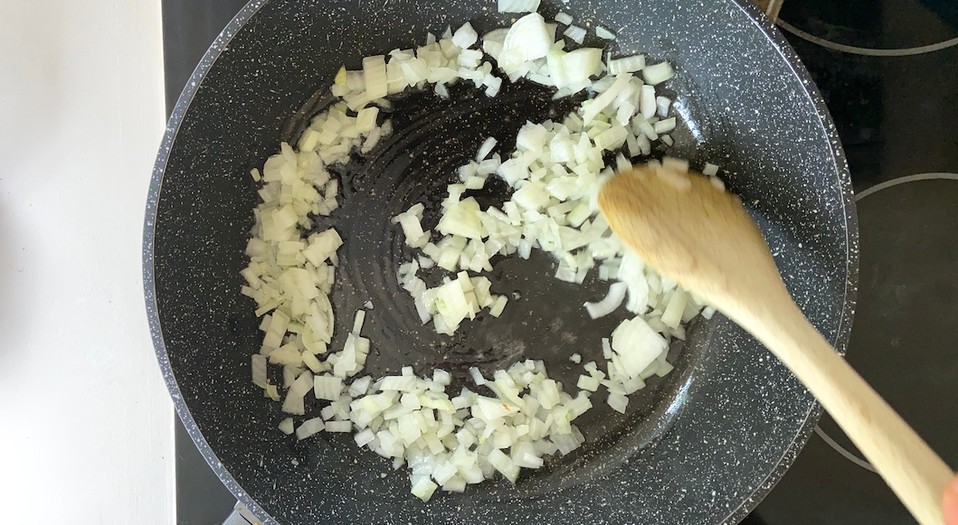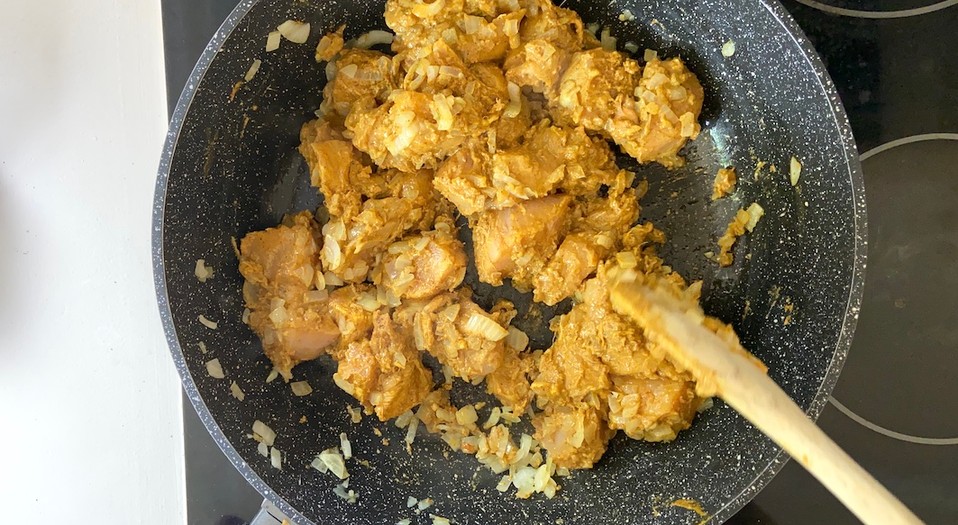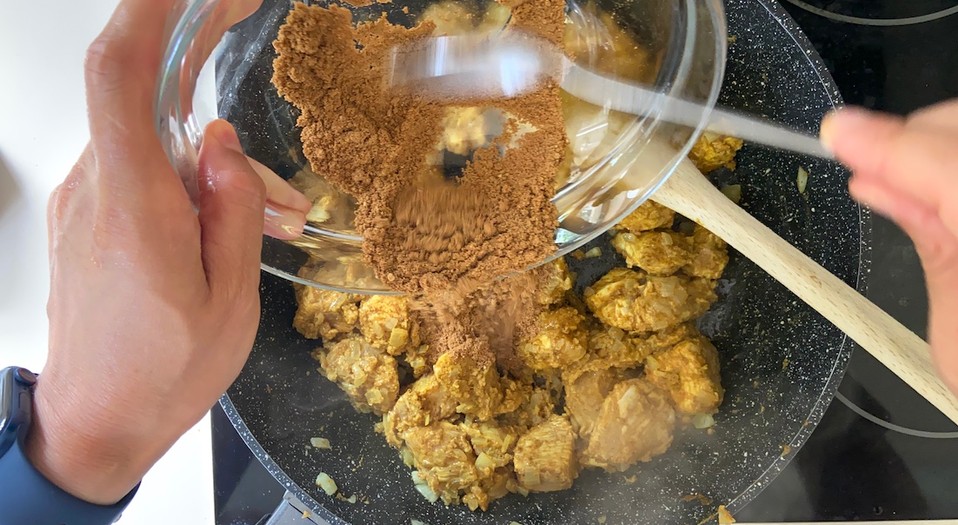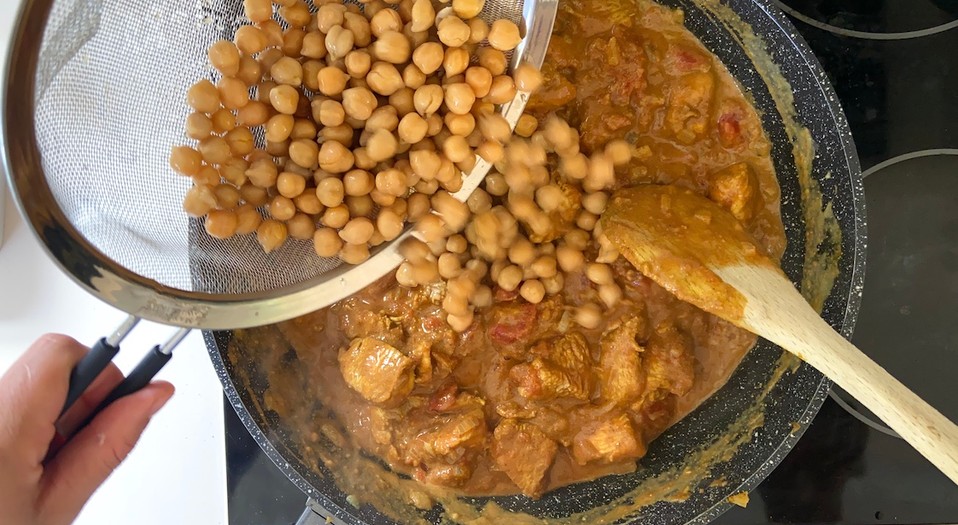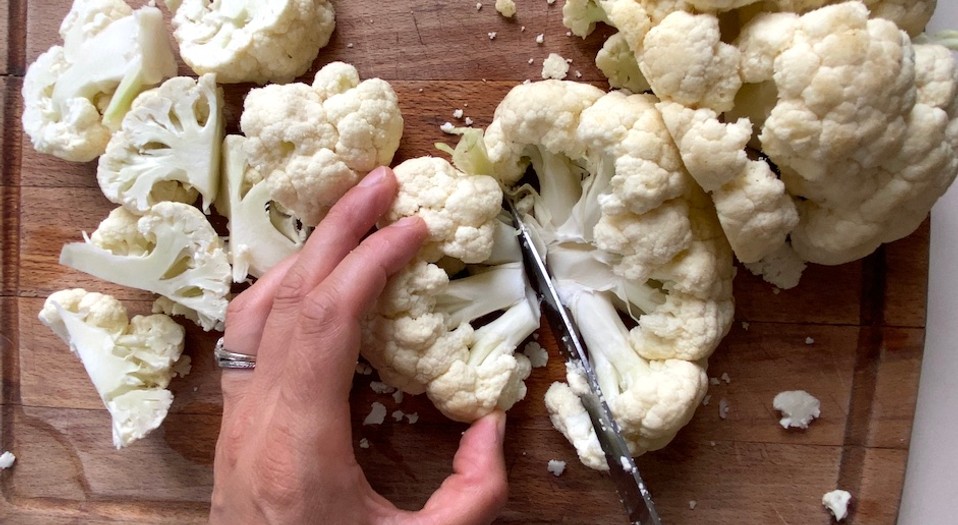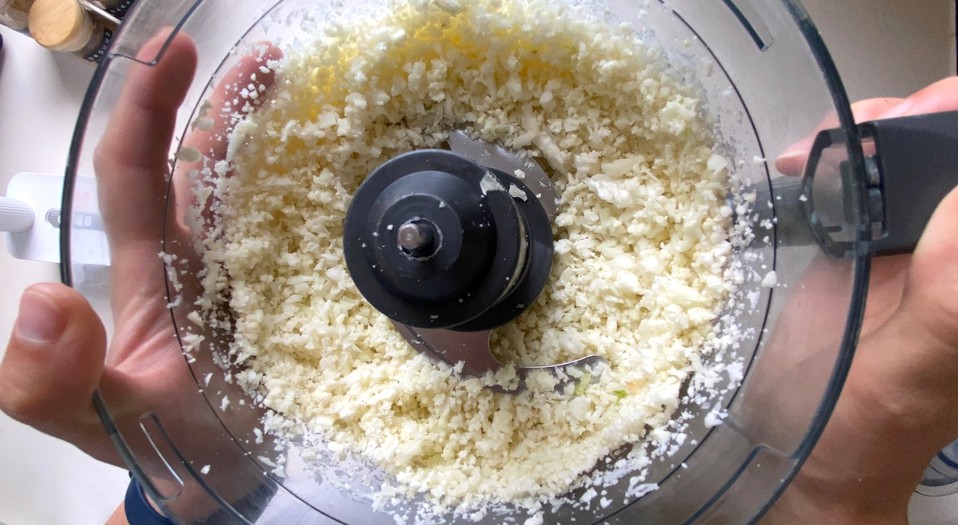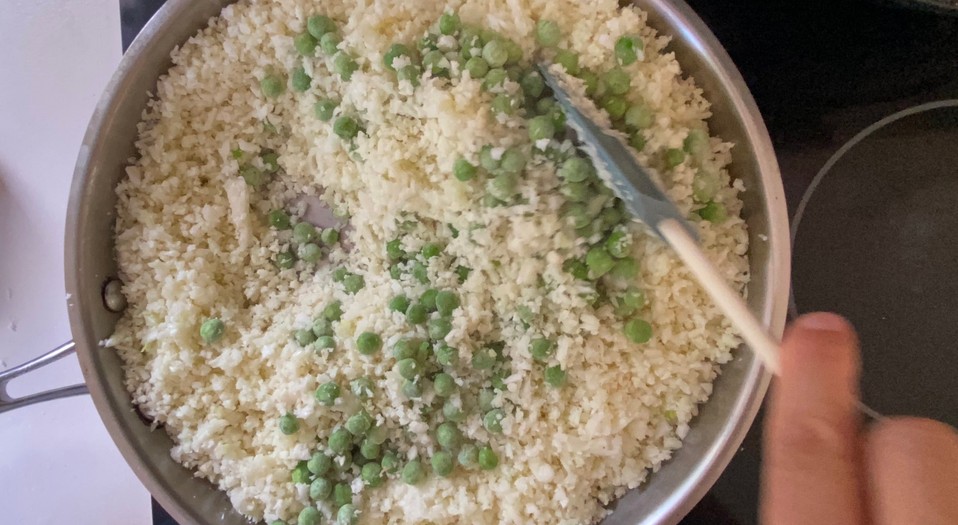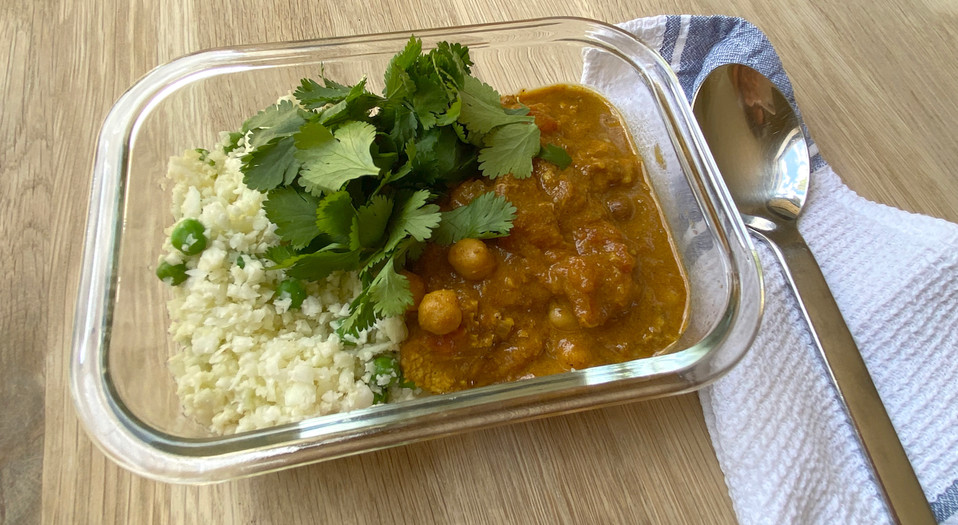 This fragrant Butter Chicken with Chickpeas And Cauliflower Rice is full of flavour. Providing a great source of protein and fibre, this dish is the ideal one to prep in advance for the week ahead.
Ingredients
500g chicken breast
1 tbsp fresh ginger
5 garlic cloves
1 tsp ground turmeric
2 tbsp garam masala
1 tsp ground ginger
1 tbsp ground coriander
1 tsp ground cumin
1 tsp chilli powder
1 tsp Himalayan salt
200ml coconut cream
400ml diced tomatoes
400g can chickpeas, rinsed and drained
1 onion
2 garlic cloves
850g cauliflower
1 cup frozen peas
1 tbsp coconut oil
1 tbsp ghee or butter
1 bunch fresh coriander
1 lemon
Directions
Dice the chicken breast fillets into 1 cm cubes and place in a large bowl.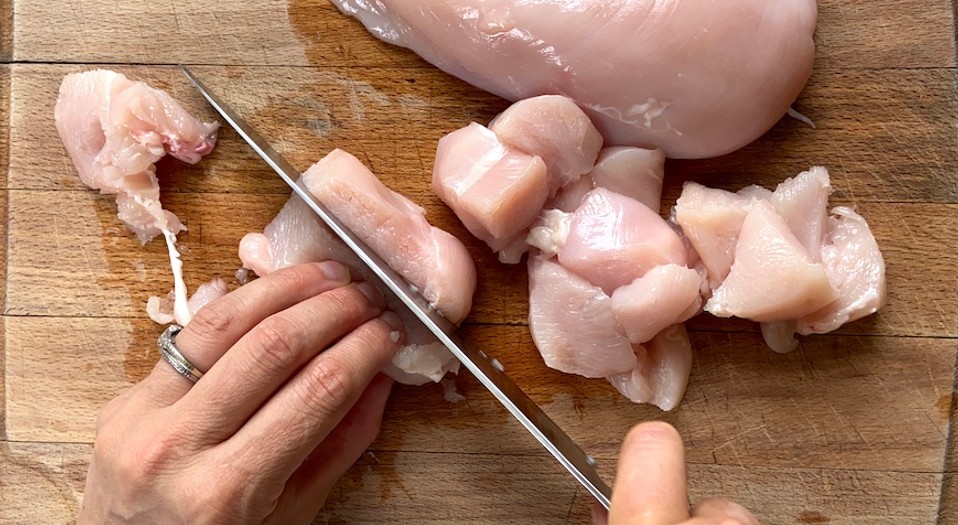 Peel and grate the fresh ginger. Crush 3 garlic cloves and add with the ginger to the chicken.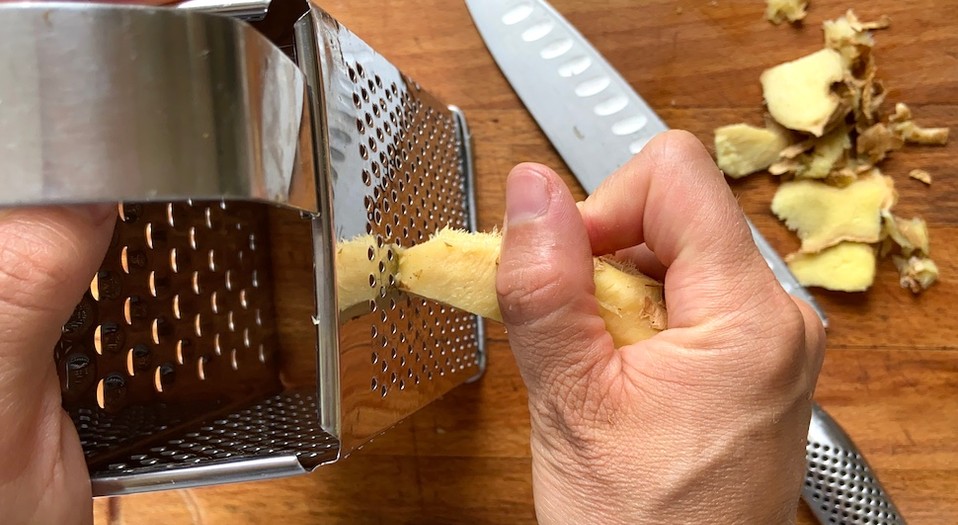 Add the ground turmeric and garam masala. Stir well to coat the chicken.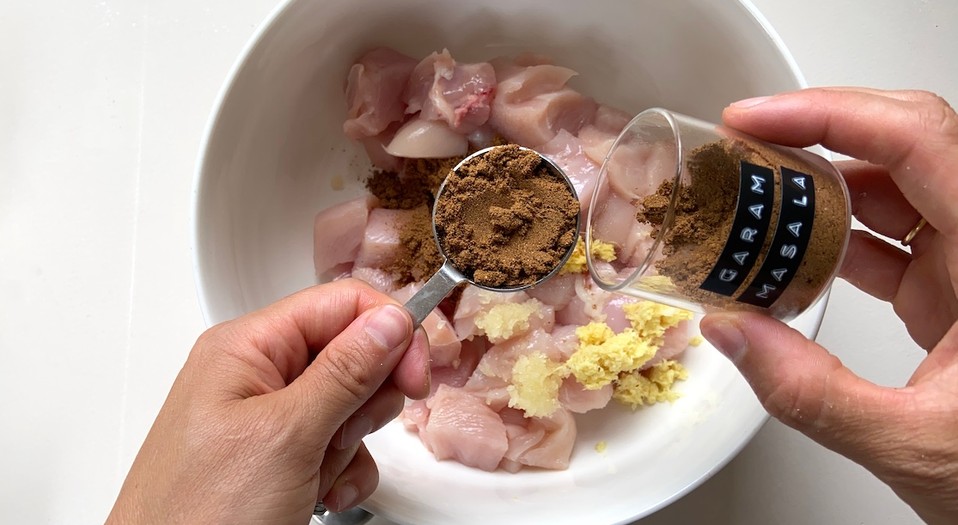 Pour in 100mls of coconut cream and stir until well combined. Cover the chicken mixture and place in the fridge for a least 30 mins.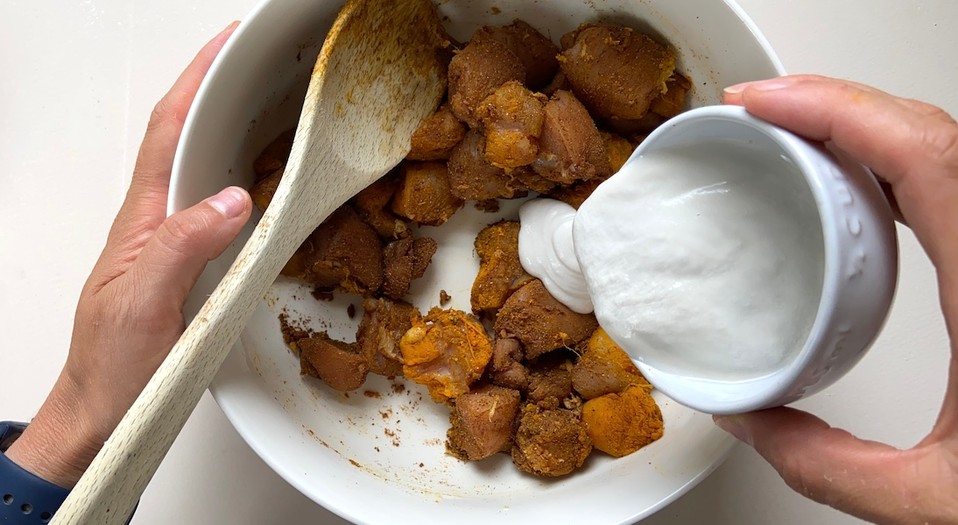 Finely dice the onion and crush the remaining 2 garlic cloves.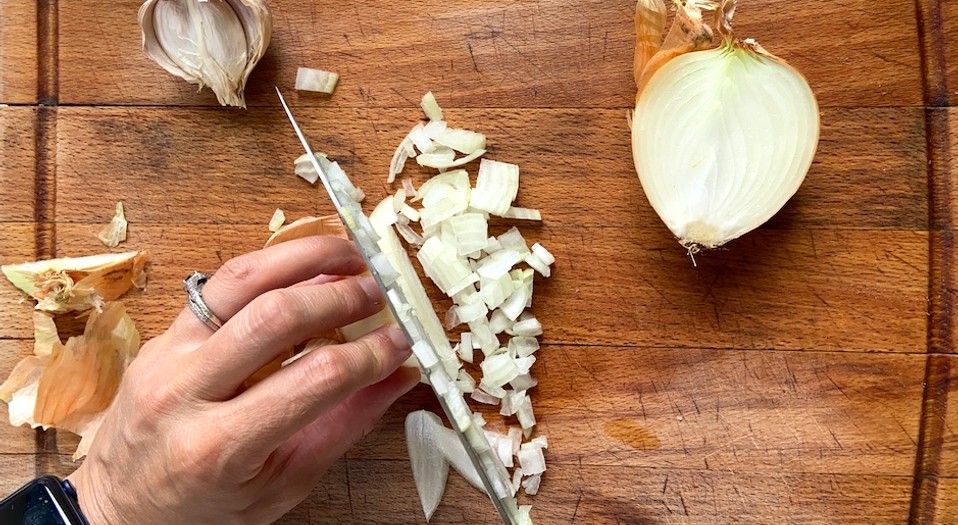 In a small bowl, combine the ground ginger, coriander, cumin, chilli and salt. Set aside.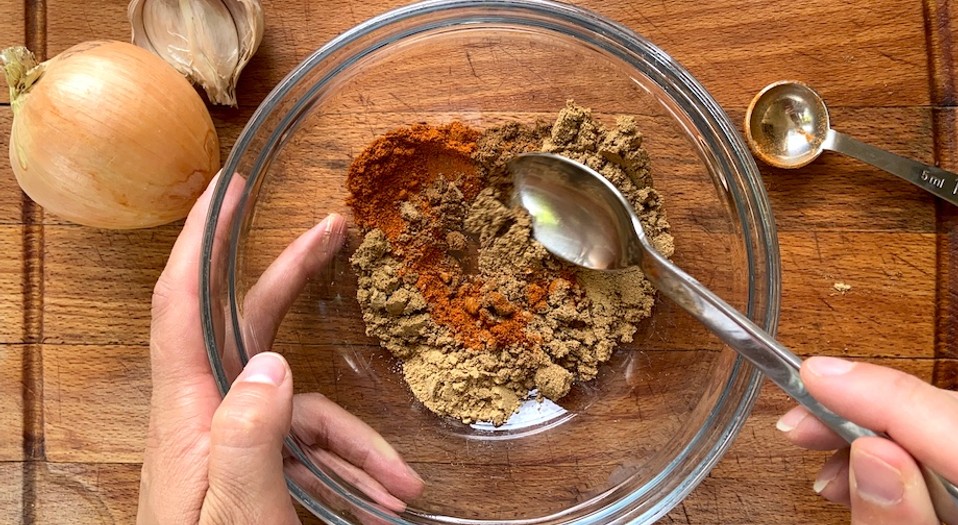 In a deep pan over medium heat, heat the coconut oil. Sautee the onion until translucent and slightly golden.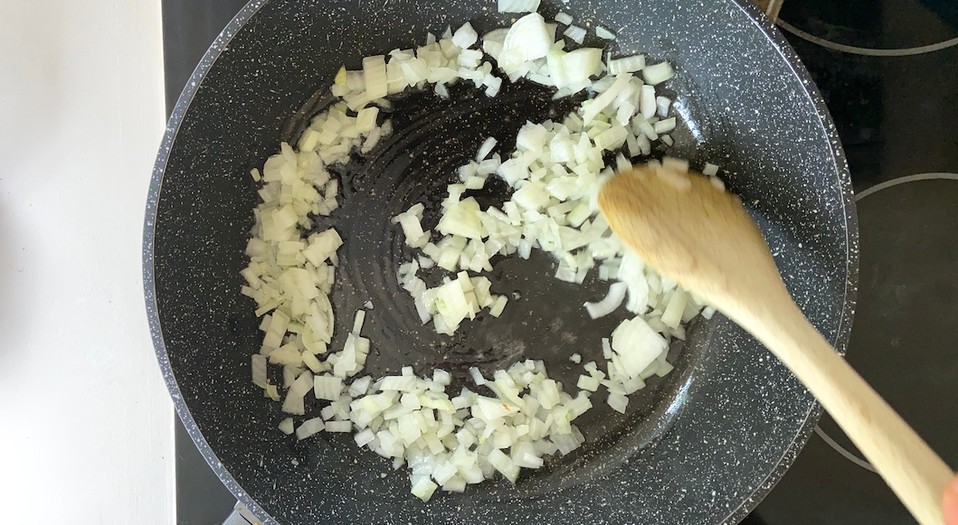 Add the marinated chicken and fry until lightly brown.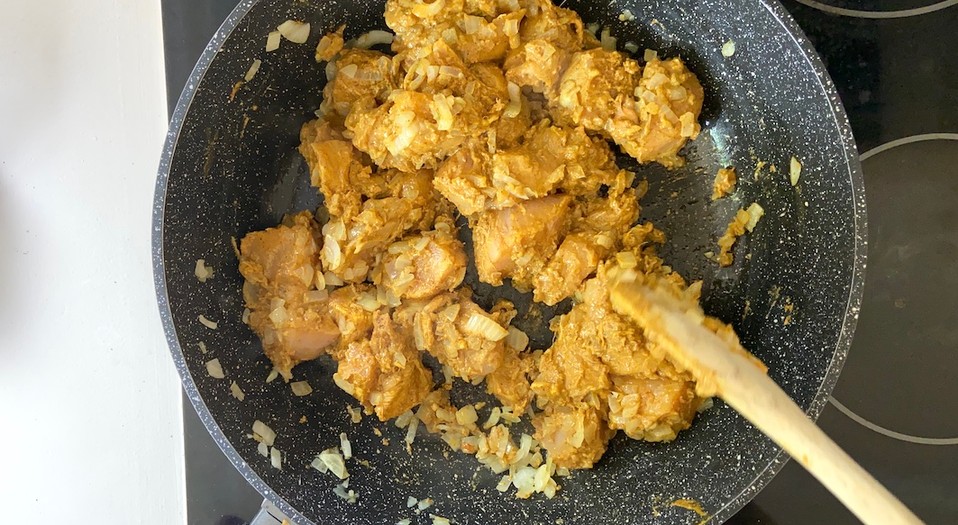 Add the spice mixture and stir for 1-2 minutes or until fragrant.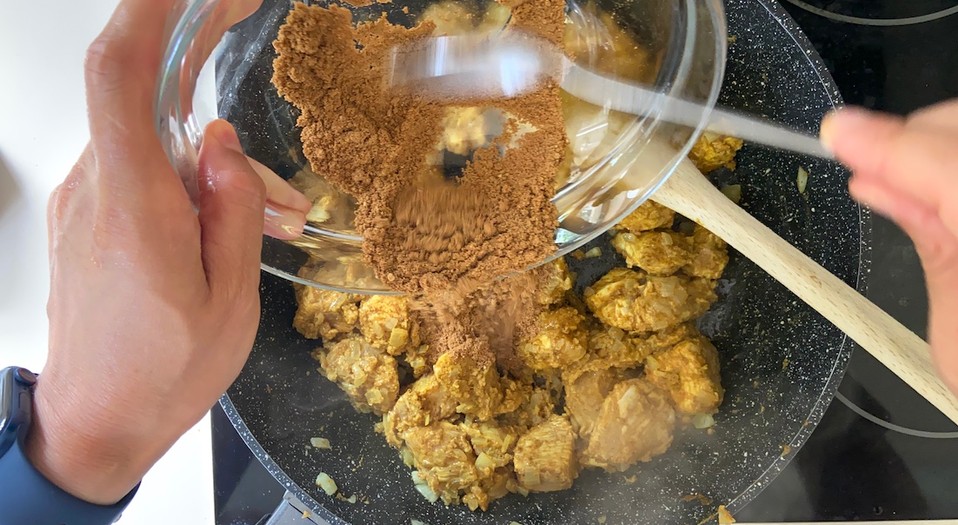 Pour in the remaining coconut cream and diced tomatoes. Stir well until combined.
Add the chickpeas and stir well. Turn down the heat to low-medium and simmer for 15 minutes.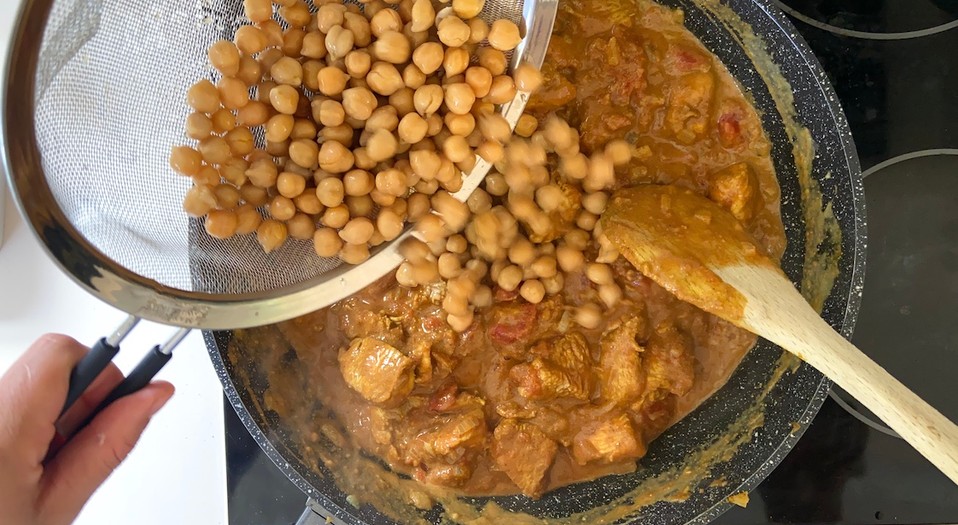 Meanwhile, prepare the cauliflower rice. Cut the cauliflower into rough florets.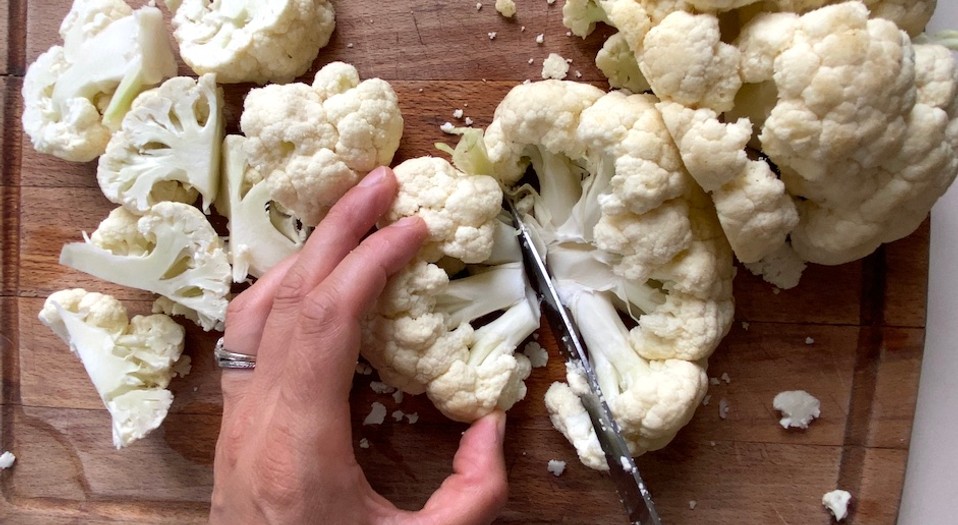 Add to a food processor and pulse until you achieve a rice grain-like texture.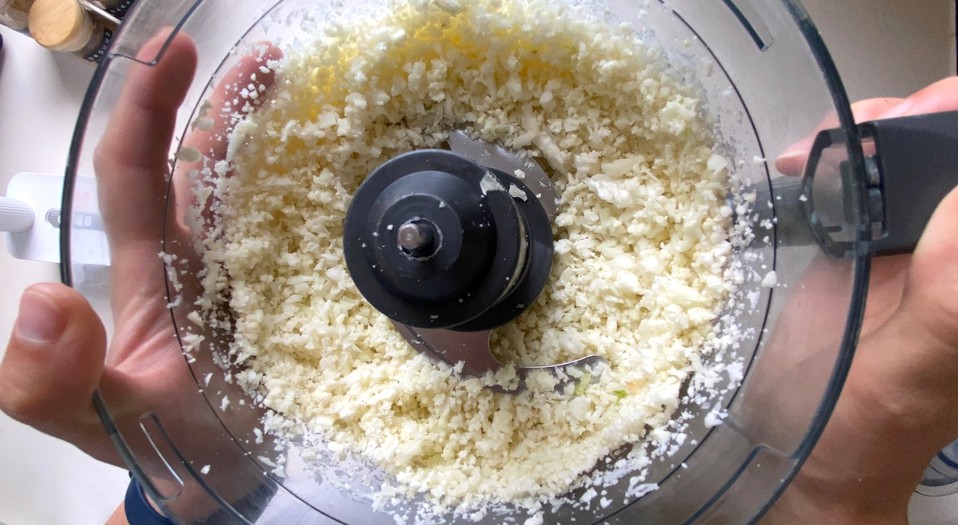 In a pan, melt the ghee or butter over medium heat. Add the cauliflower rice and the peas. Sautee until slightly soft.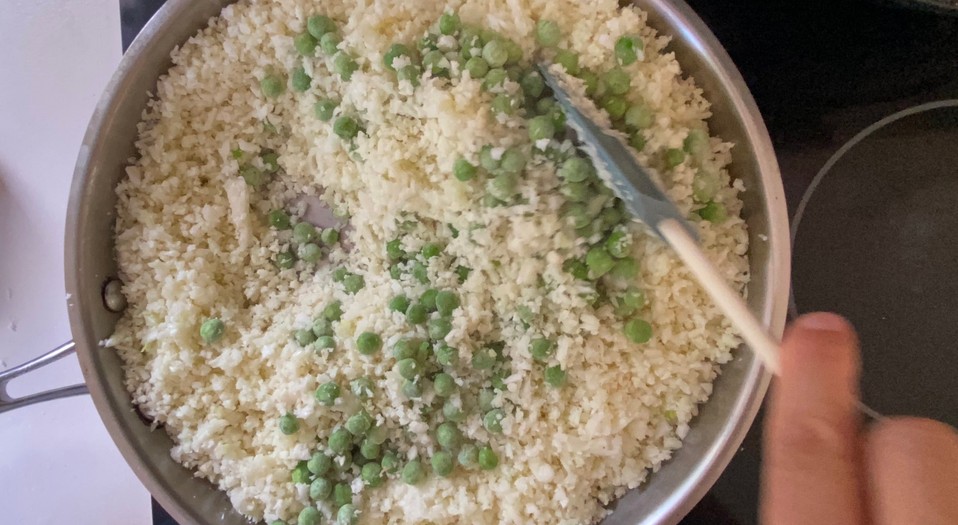 To serve, portion the cauliflower and pea rice and butter chicken. Add a generous portion of fresh coriander and a squeeze of lemon.