Ingredients
400g Chicken fillet
50g Basmati rice
1 Cucumber
1 Capsicum
1 small avocado
80g Corn
1tsp Chipotle sauce
1 clove of garlic
Salt to taste
1tbsp Lemon juice
1tbsp olive oil
½tsp Dried herbs
Directions
Step 1
First, cook the basmati rice in salted water. Wash the chicken fillet. Make a marinade with olive oil, chipotle sauce, lemon juice, dried herbs, salt, and sliced garlic. Place the fillets in the marinade bowl and let sit for half an hour.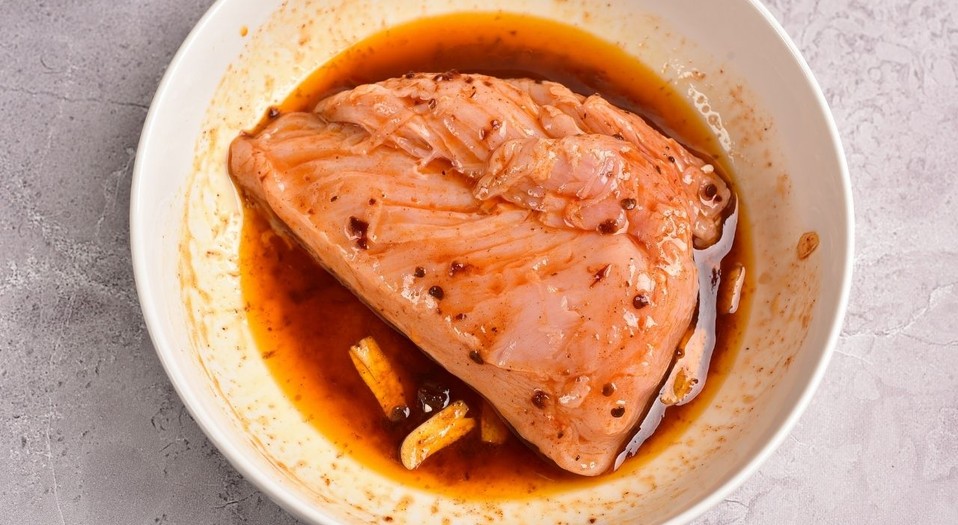 Step 2
Place the chicken fillet on a wire rack and bake in an air fryer at 190 degrees for 20 minutes. After 15 minutes, open the frying bowl and check that the fillets are not dry or burnt.
Step 3
Cool the fillet and cut into small pieces.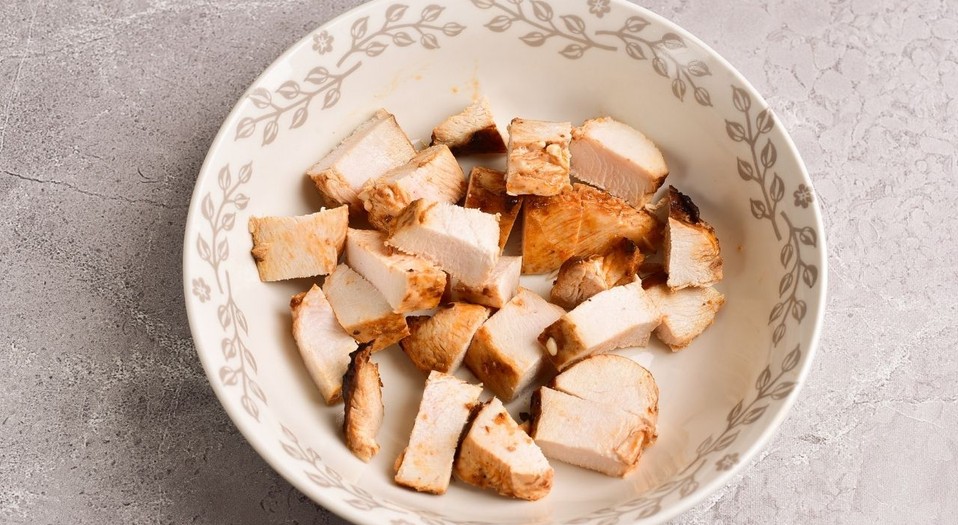 Step 4
Cut the capsicum into strips and fry in a pan without oil for 3-4 minutes.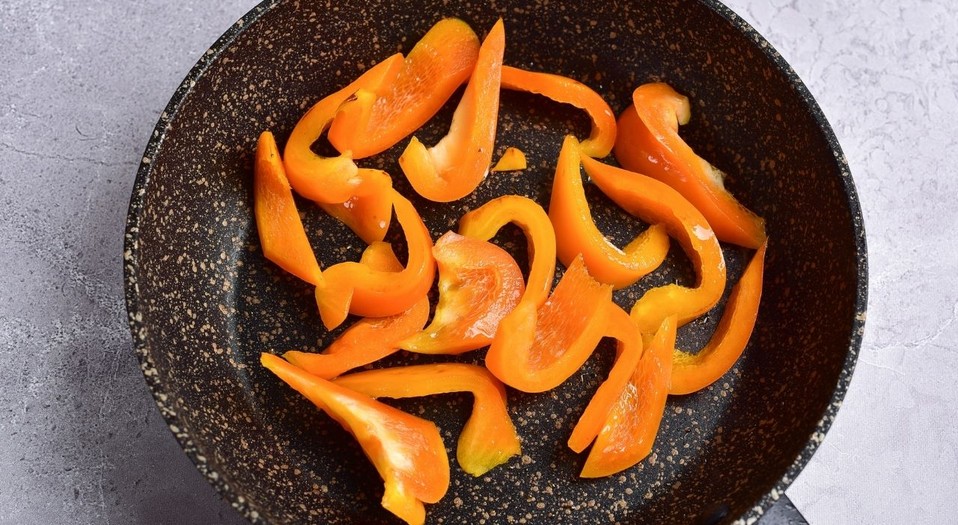 Step 5
Now you can put together the Chicken Burrito Bowl. Top with basmati rice, corn, chicken cubes, bell pepper strips, peeled avocado cubes and cucumber. You don't have to worry about the sauce, as there are a lot of juicy vegetables in the serving.