Ingredients
2 Onion
400g Turkey fillet
300g Tomato puree
50g Chickpea pasta
½ tsp Dried herbs
Salt to taste
1 tbsp Olive oil
2 feathers of spring onion
Directions
Step 1
Put the chickpea paste in salted boiling water and cook until soft - 10 minutes. Cut the peeled onion into pieces and place in a blender. Add turkey chunks, salt and spices, and make minced meat.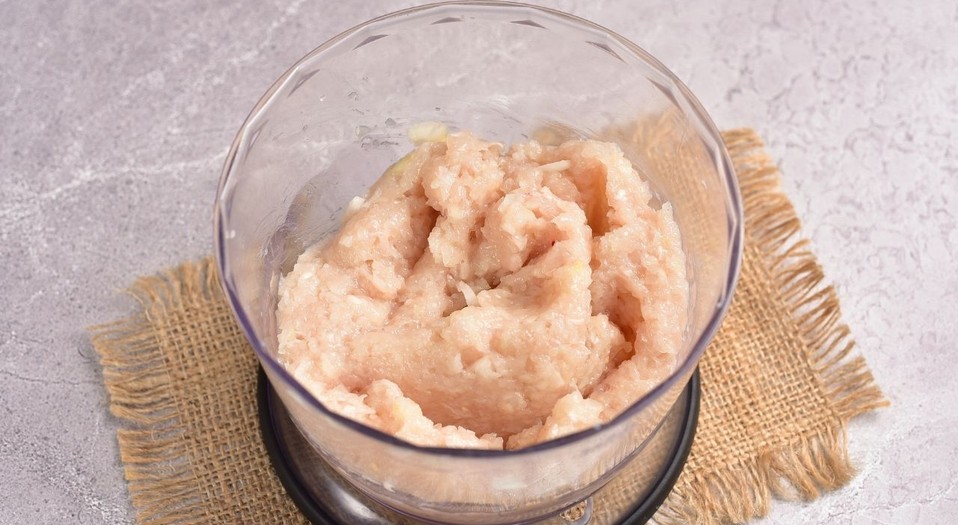 Step 2
Form small round meatballs with wet hands. Fry in a frying pan greased with olive oil until crisp, 3-4 minutes.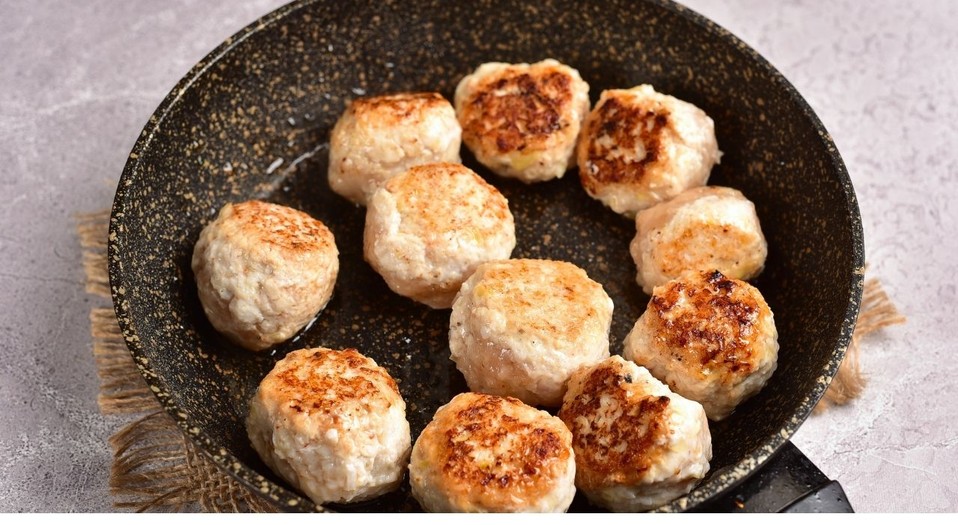 Step 3
Peel the second onion and chop finely. Fry it in a pan greased with olive oil for 5 minutes.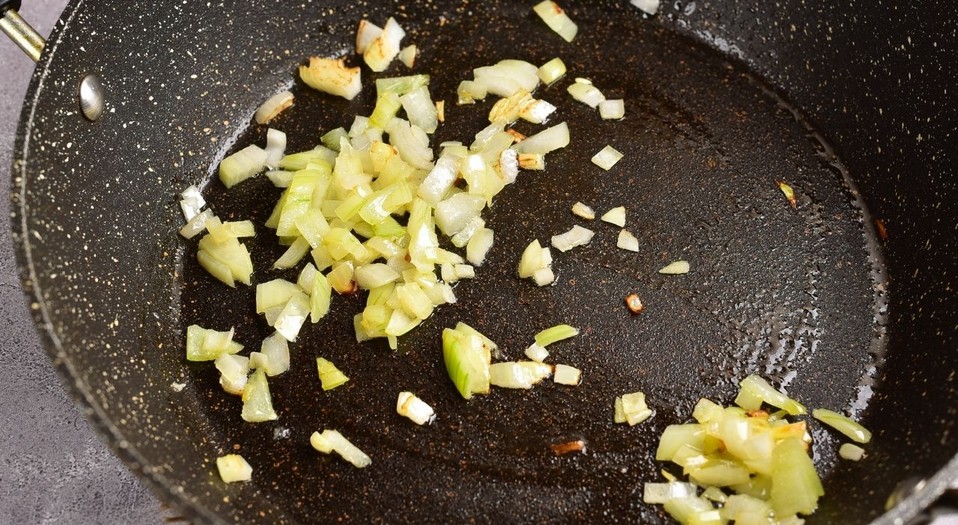 Step 4
Add tomato puree to the skillet. If it is very thick, pour in a few tablespoons of water. Now you can also add dried herbs. Stir the sauce and let it simmer, then put the meatballs in the pan and simmer, covered, in the sauce for 15 minutes.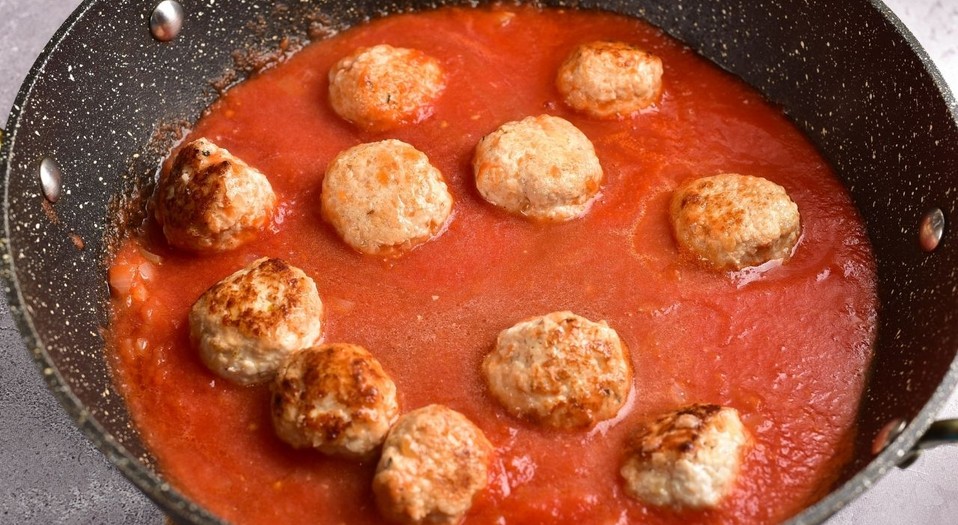 Step 5
When the pasta is cooked, drain the water and then transfer the meatballs along with the sauce to the saucepan. If there is a lot of sauce, then not the whole amount can be added. Stir and leave in a saucepan, covered for another 5 minutes.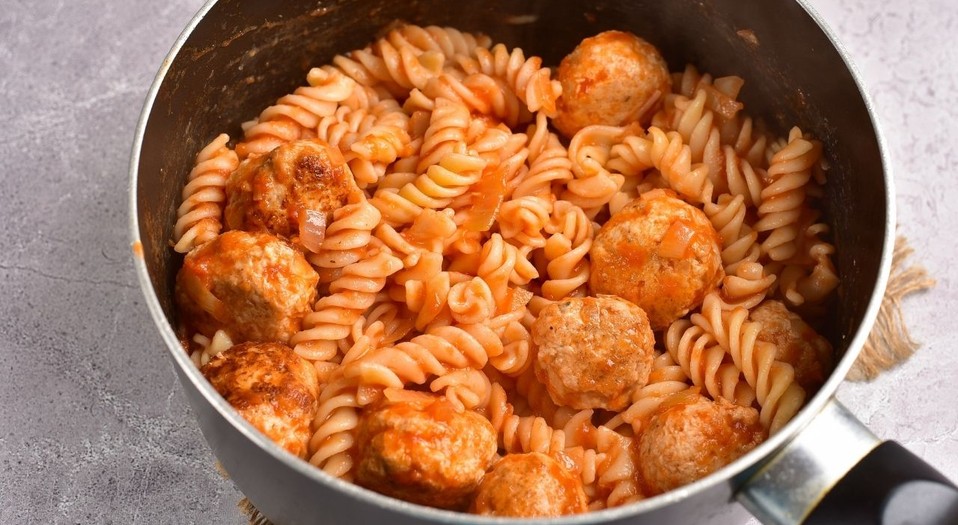 Step 6
Serve the chickpea paste and meatballs warm, with finely chopped spring onions or other herbs.