Ingredients
50g Whole grain spaghetti
50g Lentils
100g Zucchini
100g Mushrooms
200g Tomato sauce
1 Carrot
30g Celery
50g Cherry tomatoes
10ml Olive oil
2 pinches of oregano
Salt to taste
Basil for serving
2tbsp Soy sauce
Directions
Step 1
Dice the carrots and celery. Heat oil in a skillet and fry vegetables for 3 minutes on low heat. Immediately put the spaghetti cooked in salted boiled water.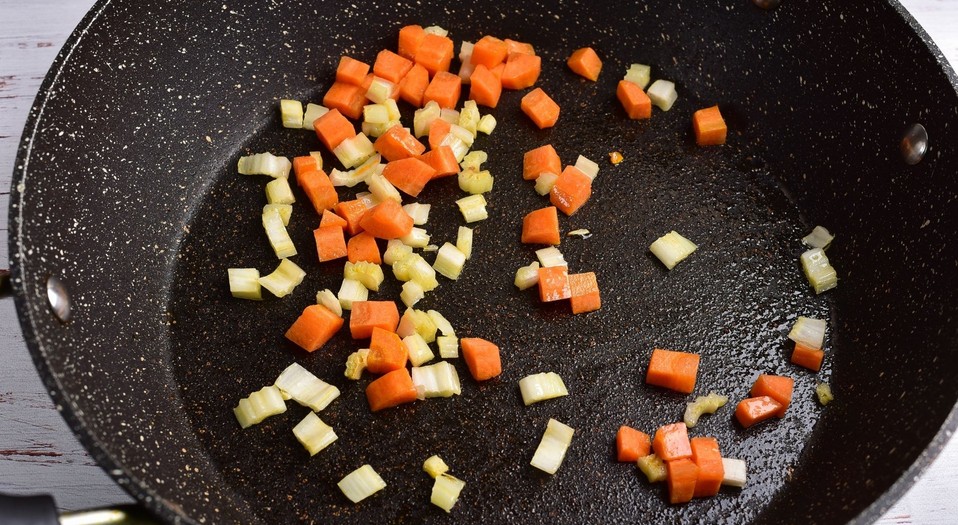 Step 2
Add tomato sauce (or tomato puree) with salt and oregano to the pan, stir and cook for 2 minutes.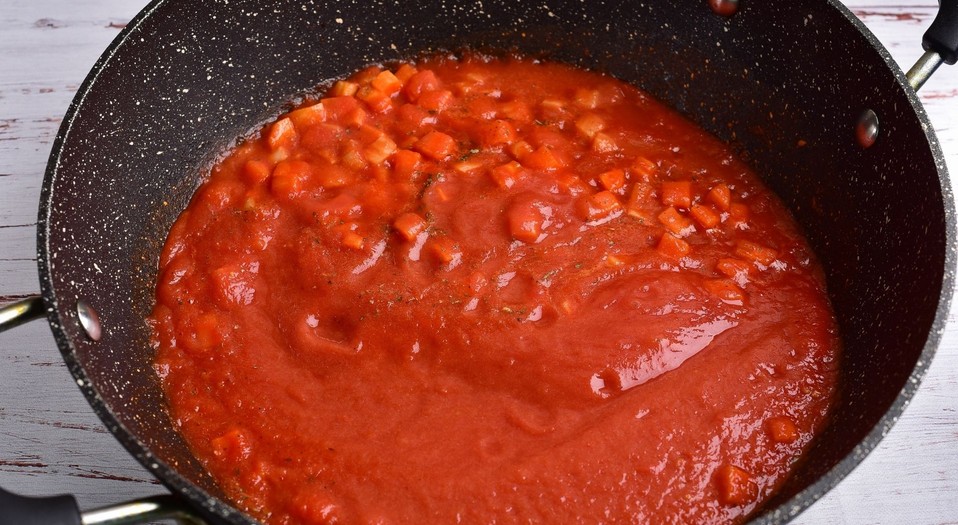 Step 3
Add diced mushrooms and zucchini to the skillet and rinsed lentils. Stir and cook for another 15 minutes. Add water if necessary.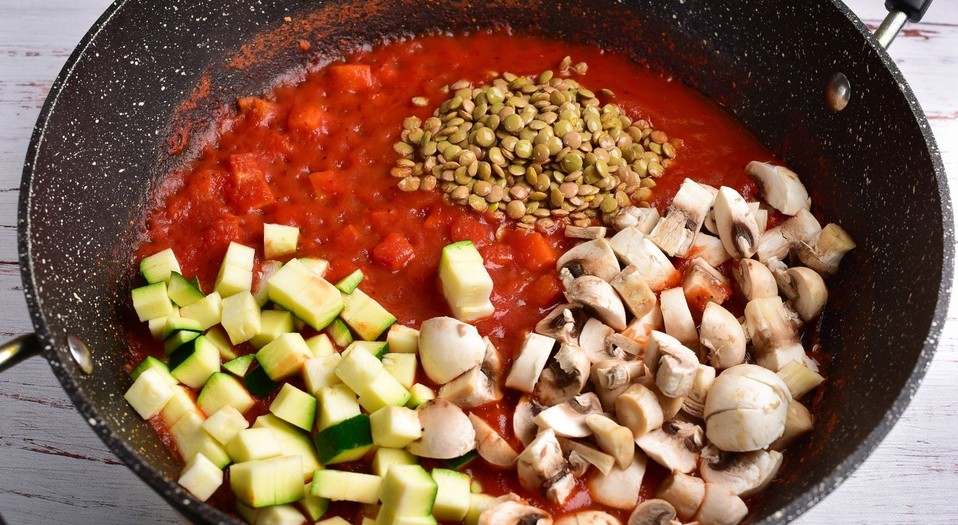 Step 4
Add the sliced cherry tomatoes and soy sauce. Stir and turn off the heating after a couple of minutes.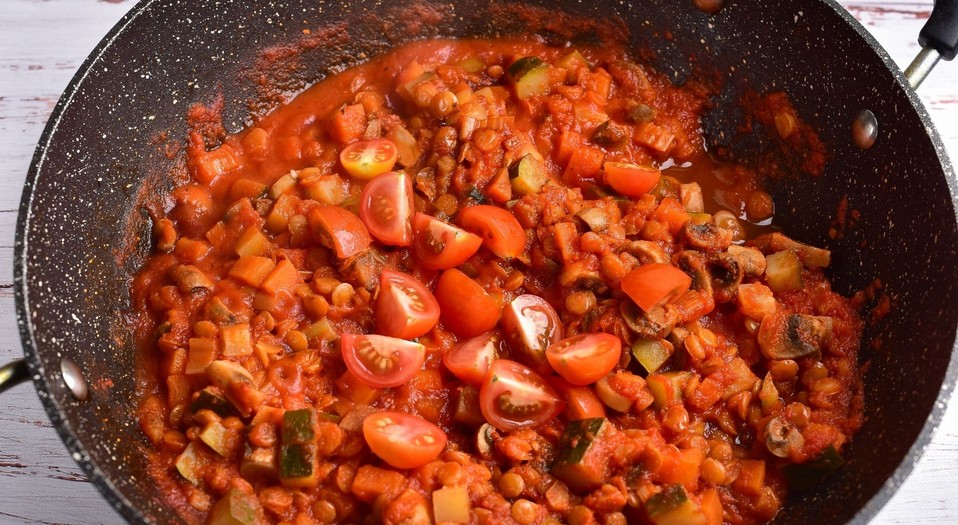 Step 5
Top with spaghetti with tomato sauce with lentils, mushrooms and vegetables. Garnish the portion with fragrant fresh basil or any other herbs.