Ingredients
100g basmati rice
10g olive oil
50g red onion, peeled and diced
250g minced beef
15g garlic, peeled and minced
480g canned tomatoes
85g canned black beans
30g canned sweetcorn
10g red chilli pepper, thinly sliced
5g fresh mint, cilantro, basil or chives
a pinch of: sea salt, black peepers, dried chilli flakes
Directions
Step 1
Cook rice according to packaging directions. Meanwhile, heat a frying pan, add the olive oil and diced onion. Fry over a low heat until the onion is fragrant and translucent. It should be soft and only slightly browned, so do not burn it.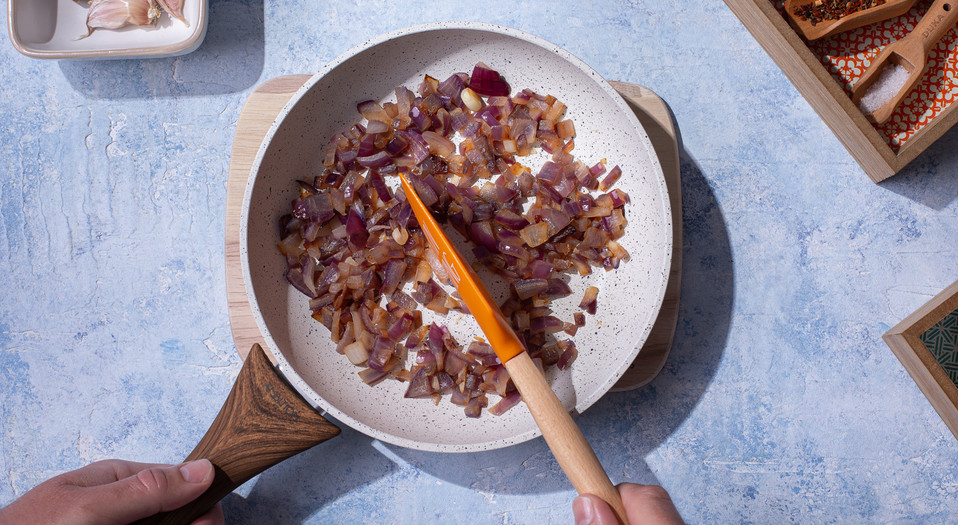 Step 2
Add minced beef. Fry for about 5 minutes, stirring constantly and using a spatula to shred the meat into small pieces. The meat should be lightly browned.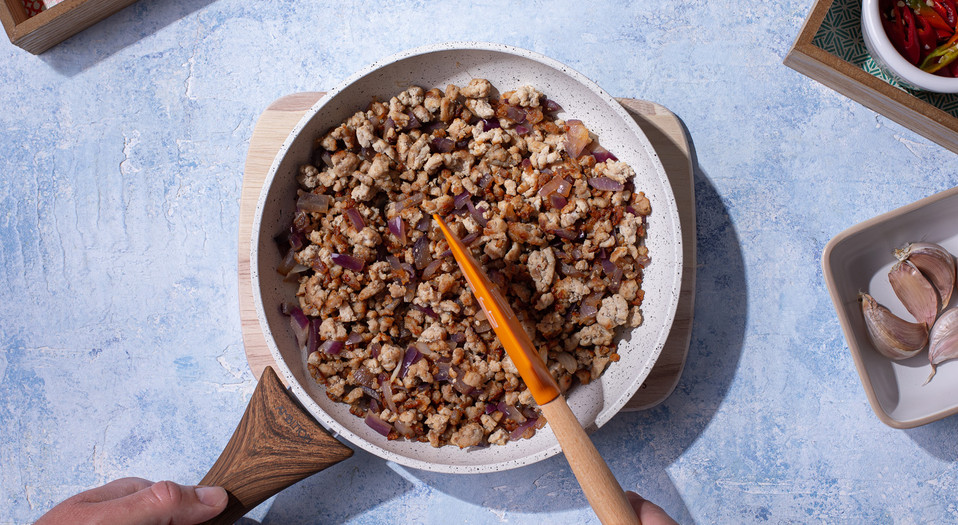 Step 3
Add crushed garlic, salt and pepper and mix well. Fry for one minute.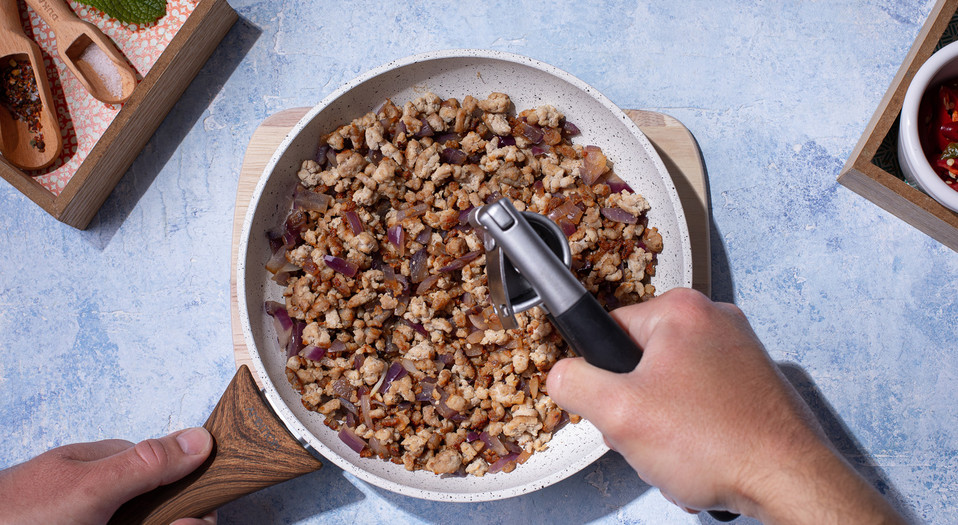 Step 4
Add canned tomatoes, mix. Cook for 8 minutes, stirring constantly.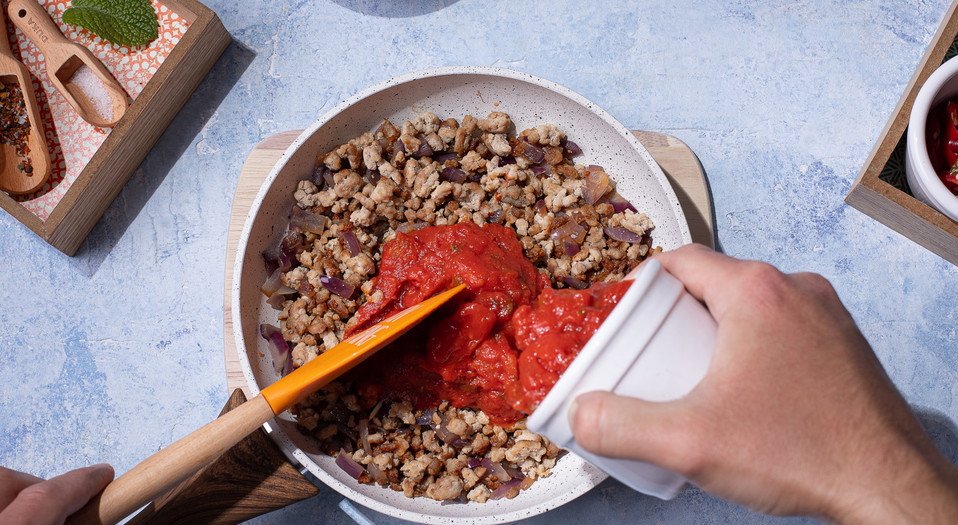 Step 5
Add the beans, corn and dried chili flakes. Stir, cook for another 5 minutes. Transfer to a plate, serve with rice, a few slices of red chilli pepper and your favorite fresh herbs.