Recipes
Protein Packed Chilli Con Carne
Calculated automatically based on ingredients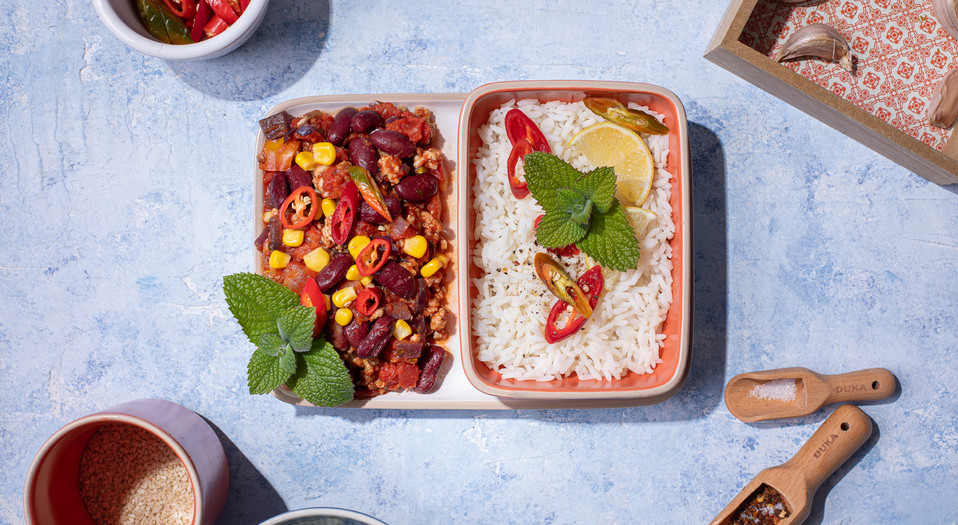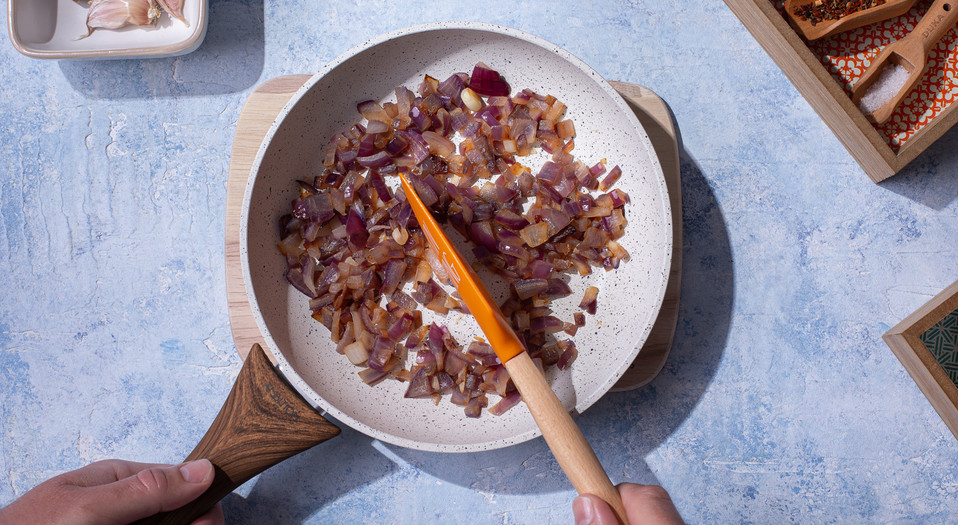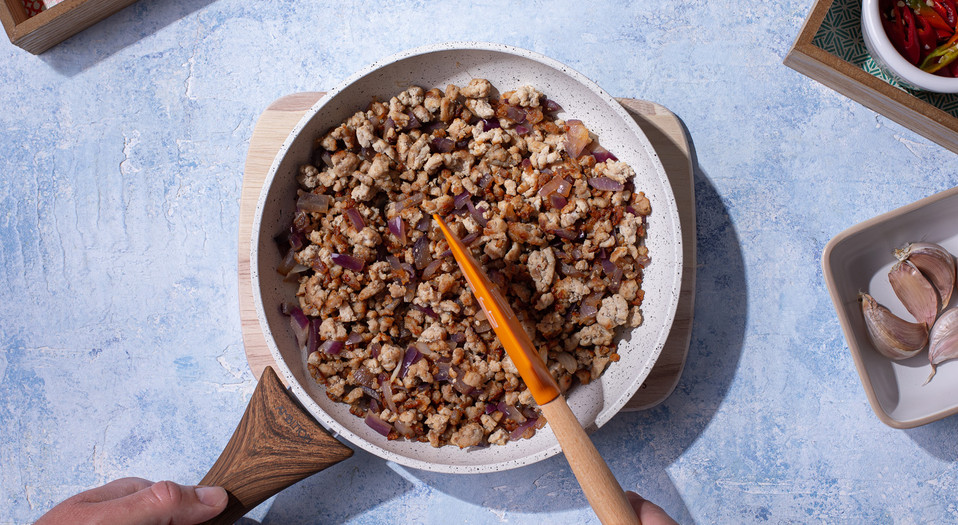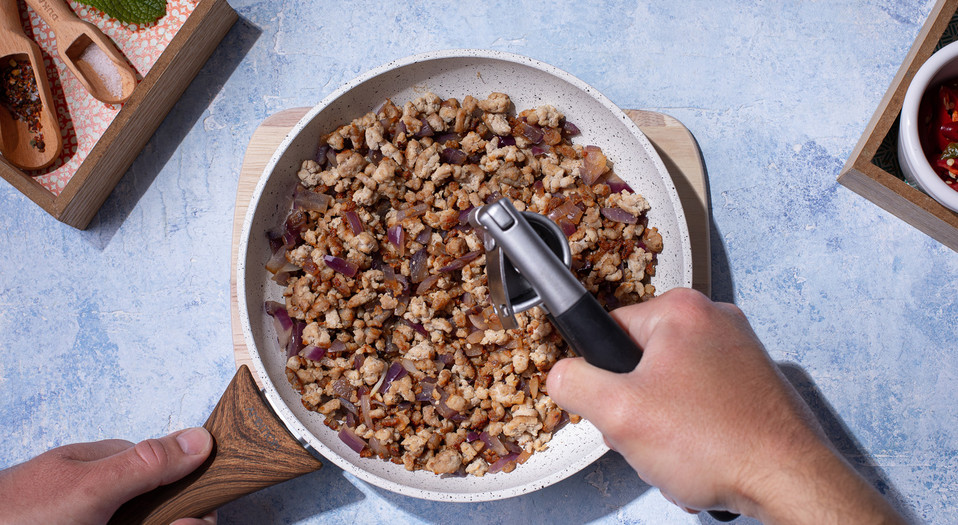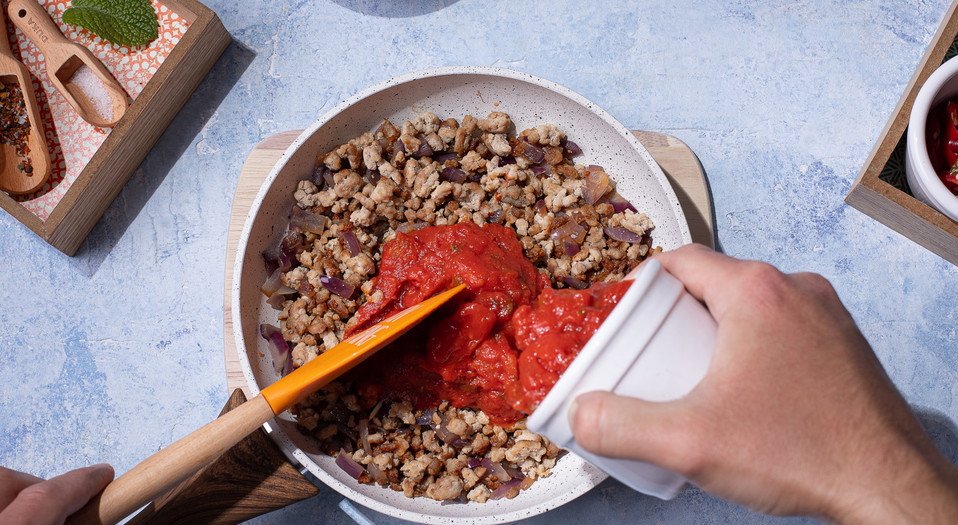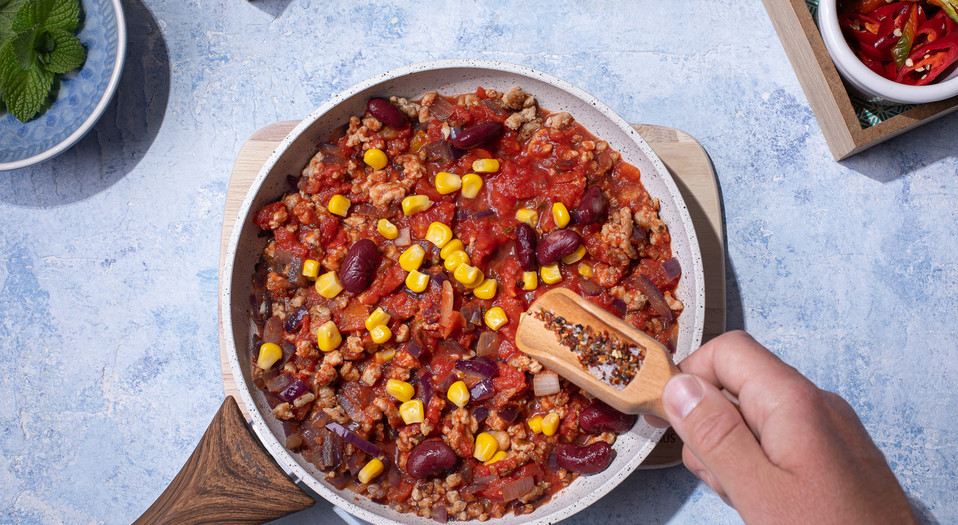 Chili con carne, which is Spanish for chili with meat, is a culinary journey to flavors inspired by Mexican cuisine. This is a delicious dish that would be perfect both as a dinner and as a lunch for work. Traditionally, the main ingredients are minced beef, chili peppers, onion, garlic and tomatoes, often beans and corn are also added. The tomatoes give the dish its red color and the chili peppers add their characteristic spicy flavor. Our version is served with cooked rice, but if you like, you can replace the rice with Mexican tortillas - both versions are delicious!
Ingredients
100g basmati rice
10g olive oil
50g red onion, peeled and diced
250g minced beef
15g garlic, peeled and minced
480g canned tomatoes
85g canned black beans
30g canned sweetcorn
10g red chilli pepper, thinly sliced
5g fresh mint, cilantro, basil or chives
a pinch of: sea salt, black peepers, dried chilli flakes
Directions
Cook rice according to packaging directions. Meanwhile, heat a frying pan, add the olive oil and diced onion. Fry over a low heat until the onion is fragrant and translucent. It should be soft and only slightly browned, so do not burn it.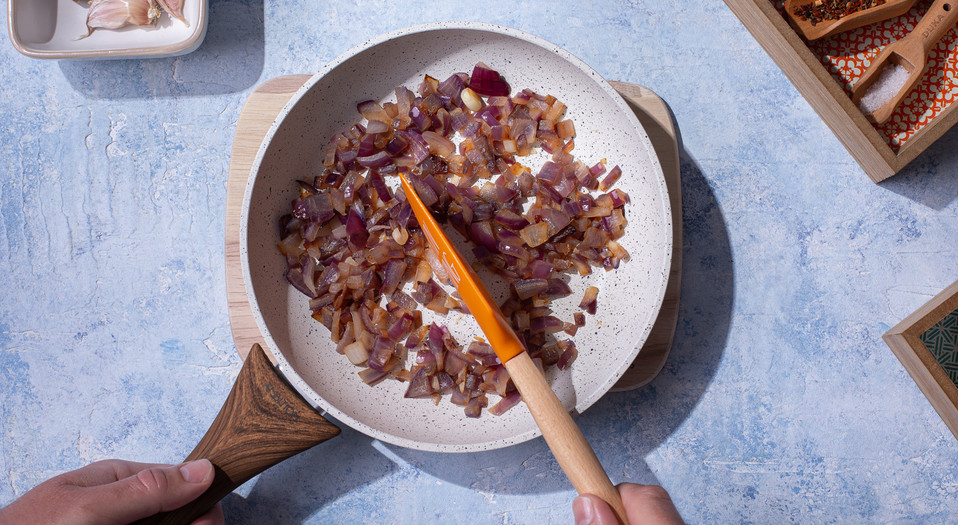 Add minced beef. Fry for about 5 minutes, stirring constantly and using a spatula to shred the meat into small pieces. The meat should be lightly browned.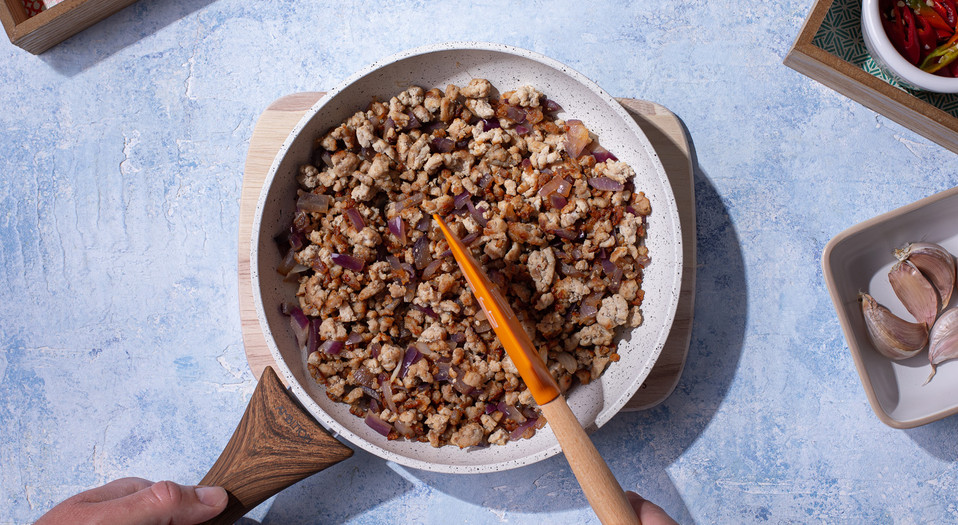 Add crushed garlic, salt and pepper and mix well. Fry for one minute.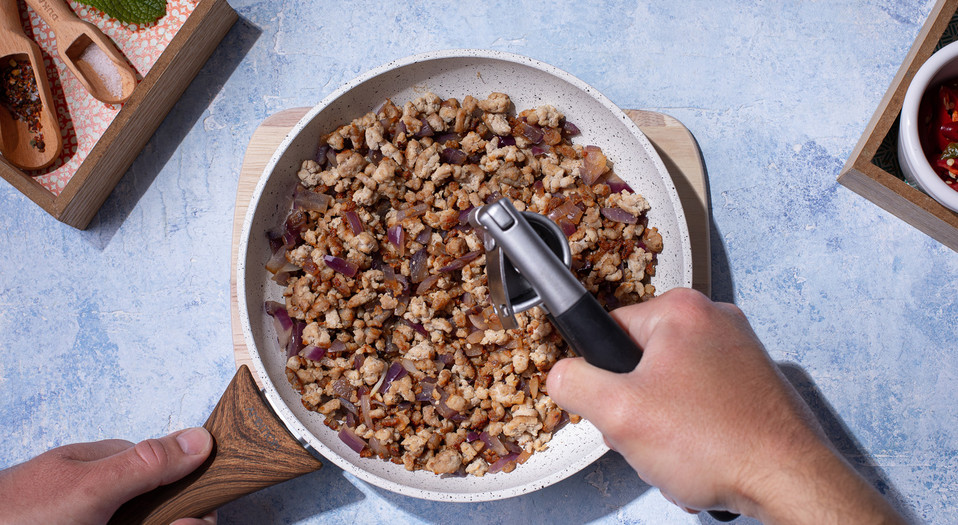 Add canned tomatoes, mix. Cook for 8 minutes, stirring constantly.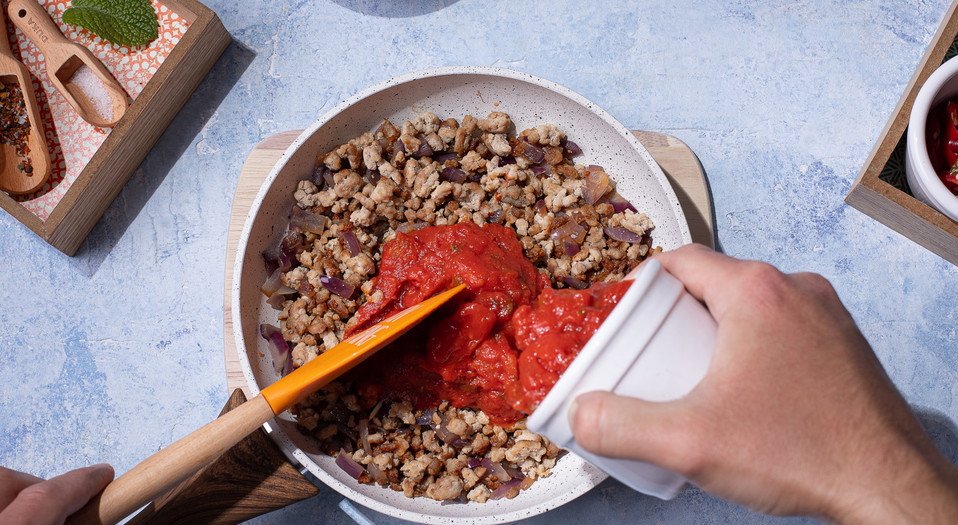 Add the beans, corn and dried chili flakes. Stir, cook for another 5 minutes. Transfer to a plate, serve with rice, a few slices of red chilli pepper and your favorite fresh herbs.