Ingredients
Chicken fillet 400g
Honey - 1 tbsp
Dijon mustard - 1 tsp
Soy sauce - 3 tbsp
Carrots - 1 pc.
Green beans - 50g
Corn - 100g
Broccoli - 100g
Mushrooms - ½ cup
Garlic - 2 cloves
Sweet pepper - 1 pc
Olive oil - 2 tbsp
Salt, spices - to taste
Scallion - 1 feather
Sesame seeds - 1 tsp
Directions
Step 1
Wash and dry the chicken fillet, cut into thin strips.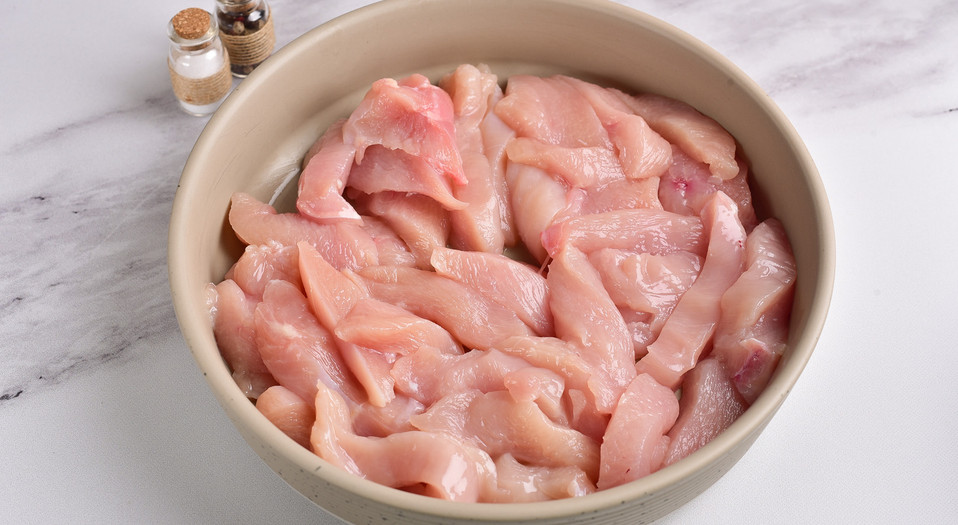 Step 2
Mix liquid honey, Dijon mustard, soy sauce. Pour the sauce into a bowl of chicken, stir and marinate for half an hour.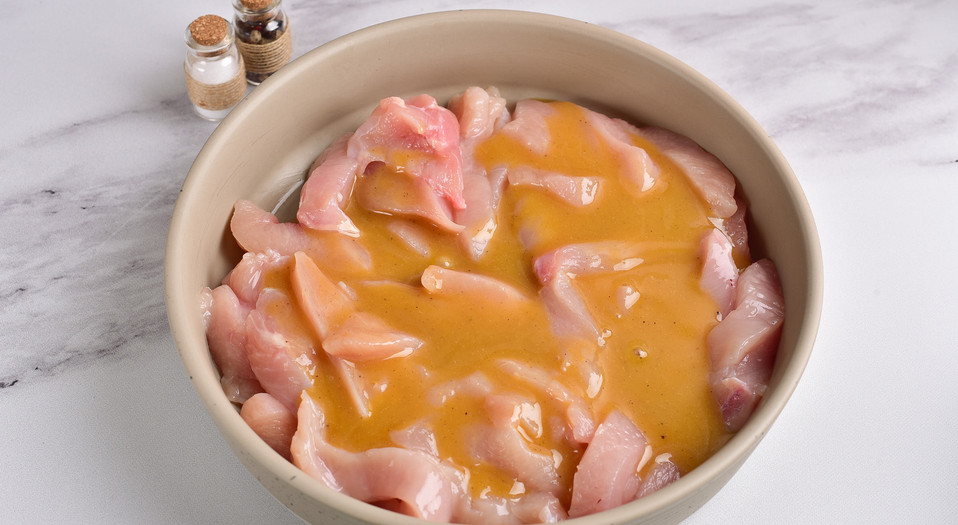 Step 3
While the chicken is marinating, wash and cut the vegetables - carrots into strips, corn into pieces, green beans into 2.5 cm pieces, peppers into strips, mushrooms into slices. Broccoli was divided into inflorescences.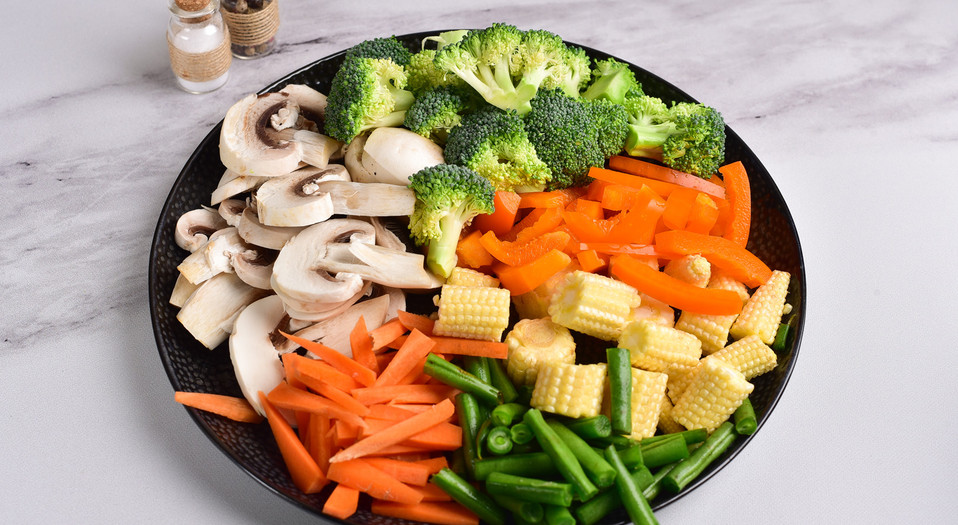 Step 4
Heat oil in a skillet. Transfer the chicken with the leftover marinade. Fry on medium heat for 5 minutes, stirring occasionally. Then remove from the pan.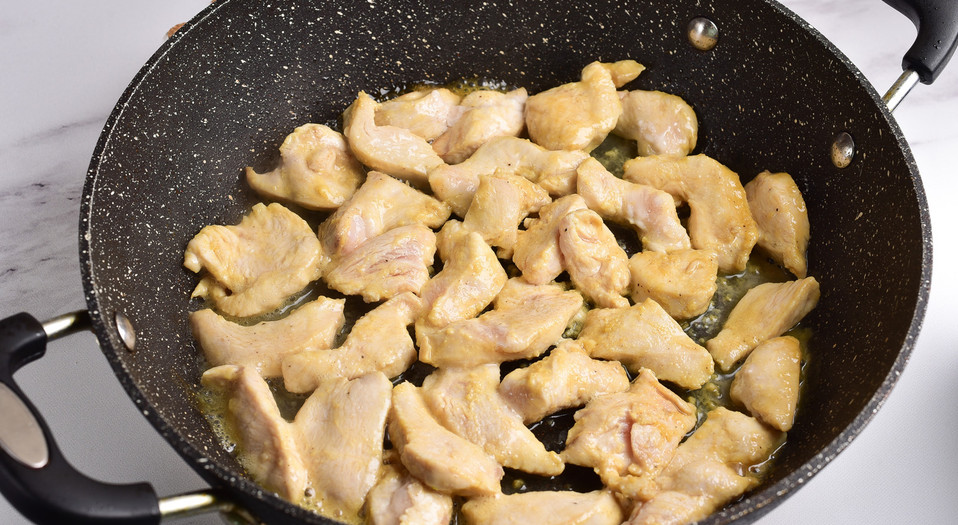 Step 5
Place vegetables, except broccoli, in a skillet and fry them for 7 minutes, stirring occasionally. Pour in 50-70 ml of water if necessary. Add the grated garlic.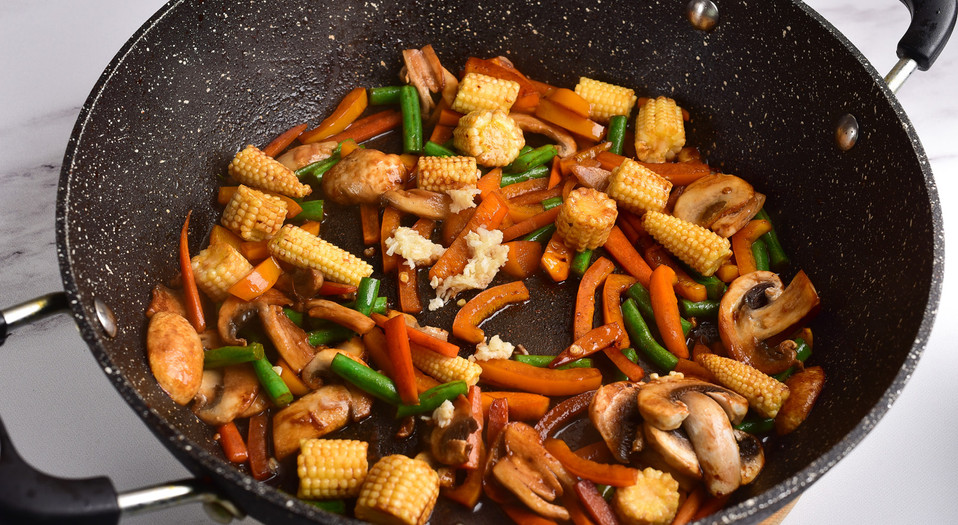 Step 6
Add chicken and broccoli to the skillet. Stir and cook on low heat for another 5 minutes.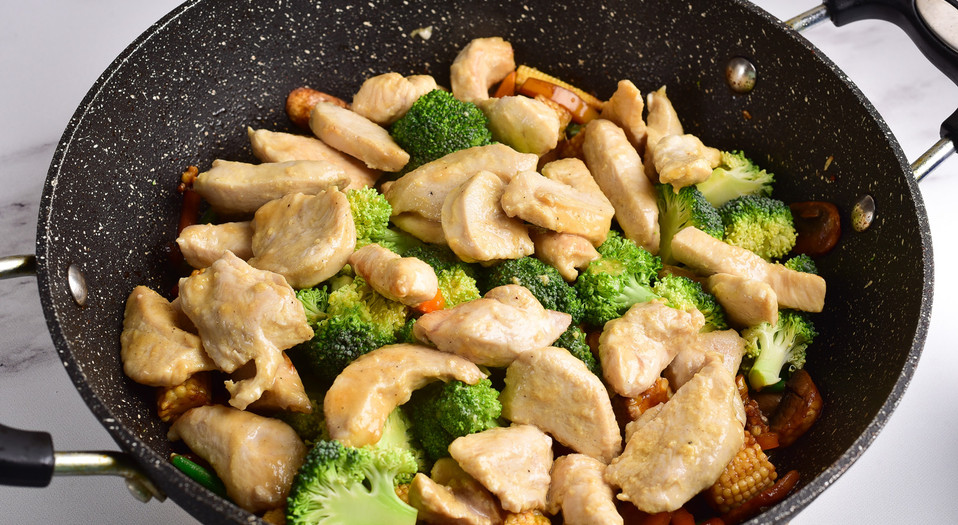 Step 7
Serve the chicken stir fry with vegetables hot or warm. Sprinkle with chopped scallion and sesame seeds before serving.