Recipes
Healthy Sweet and Sour Pork
Calculated automatically based on ingredients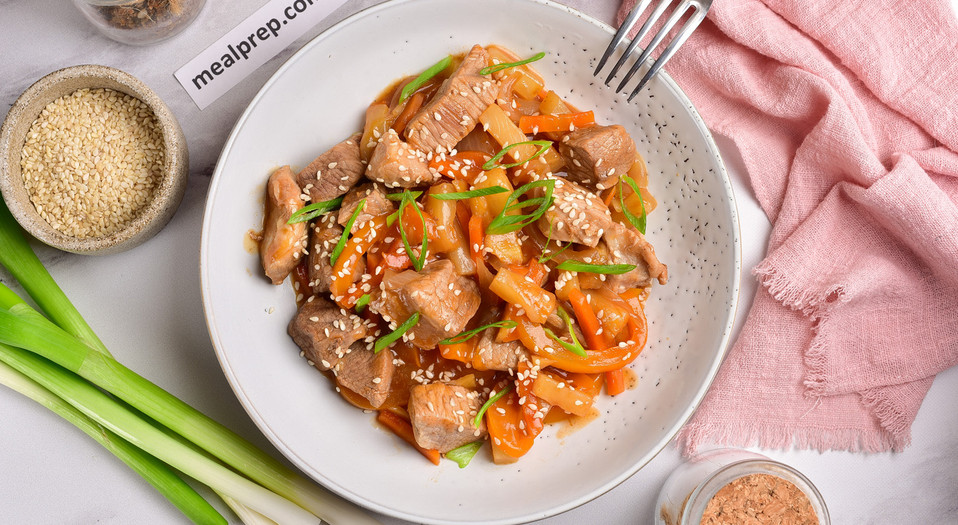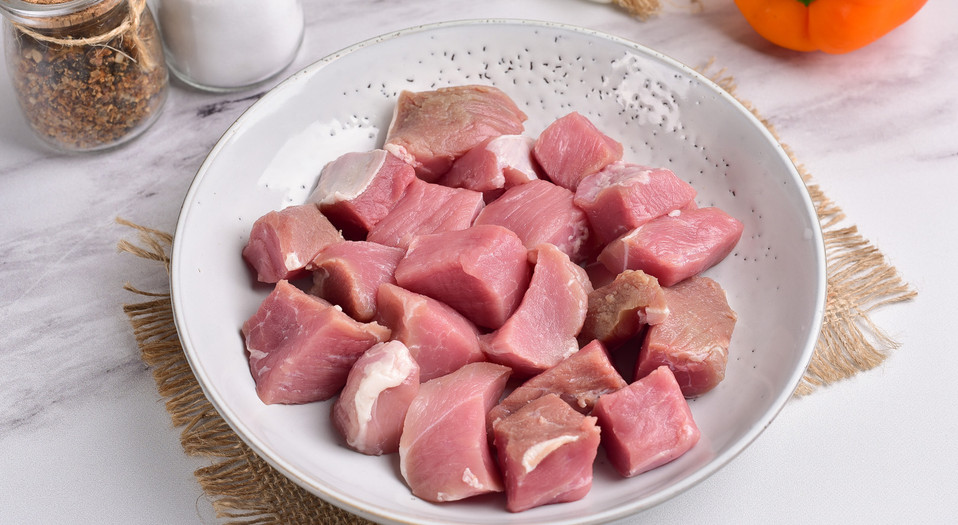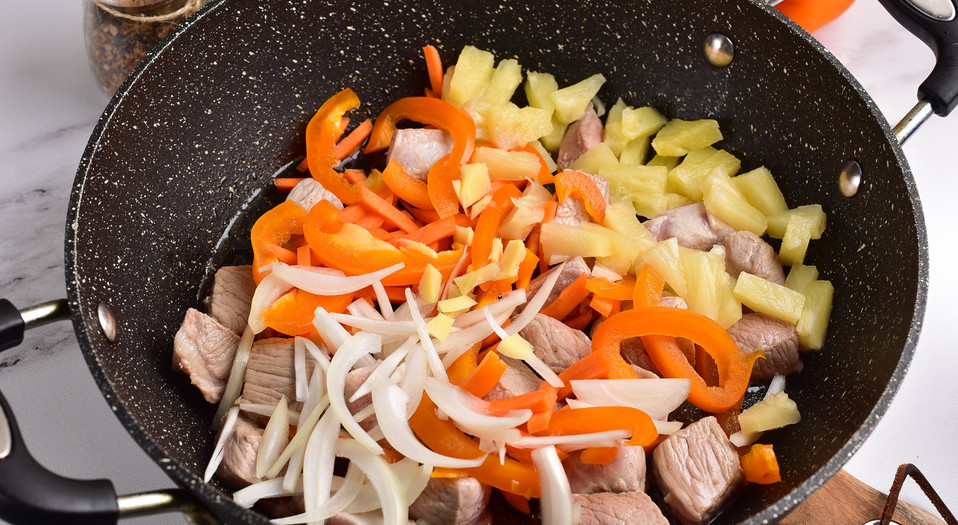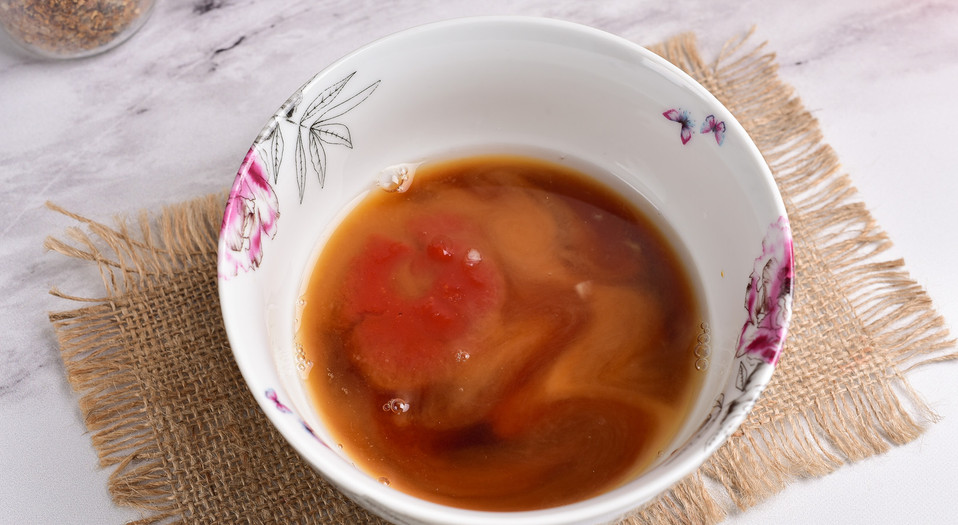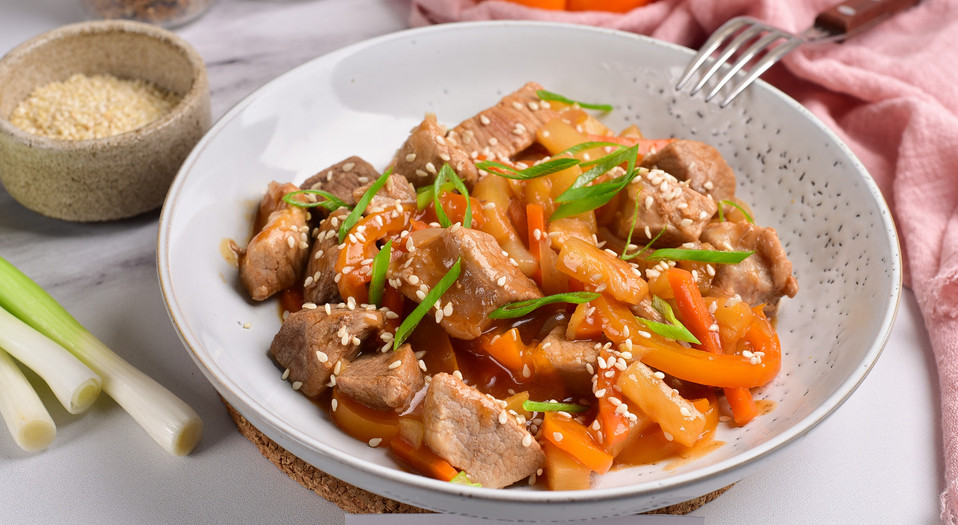 Sweet and sour pork is a juicy meat, fried and then stewed with vegetables in a sauce based on pineapple juice. Ginger gives a little piquancy. Ideal for a protein diet, for athletes or for those who like to fill their diet with healthy and tasty food.
Ingredients
Pork - 400g
Olive oil - 1 tbsp
Canned pineapple in syrup - 250g
Sweet pepper - 1 pc.
Carrots - 1 pc.
Onion - ½ pc.
Ginger - 2 tbsp
Tomato sauce - 2 tbsp
Soy sauce - 3 tbsp
Apple cider vinegar - 1 tbsp
Starch - 1 tbsp
Water - 30 ml
Salt, spices - to taste
Scallion - 1 feather
Sesame seeds - 1 tsp
Directions
Wash and dry the pork, then cut into 2.5 cm pieces on the side.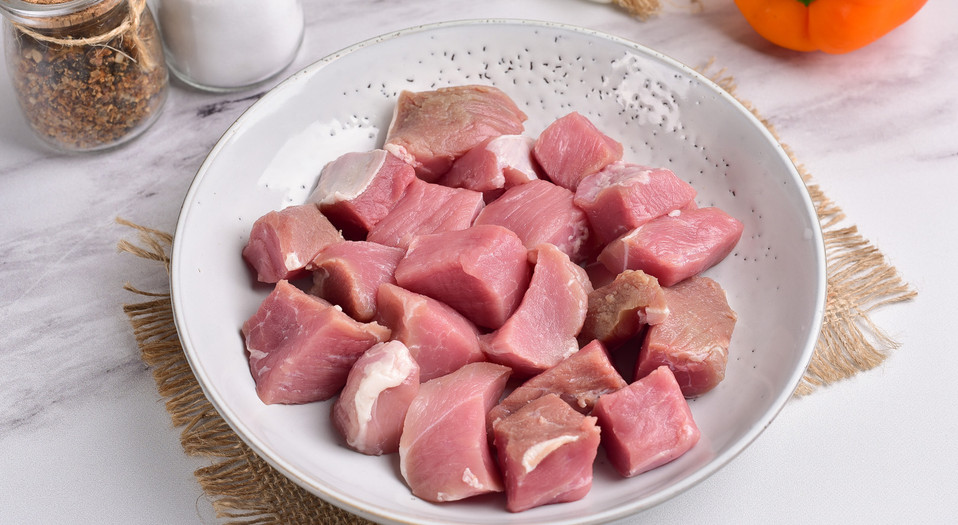 Heat the oil in a pan and add the meat. Fry over medium heat until the meat is crusty on top. Stir with a spatula.
Cut the onion and capsicum into strips, peel and finely chop the ginger root. Cut the pineapple into small pieces and reserve the juice. Add the ingredients to the skillet and stir, fry for another 5 minutes.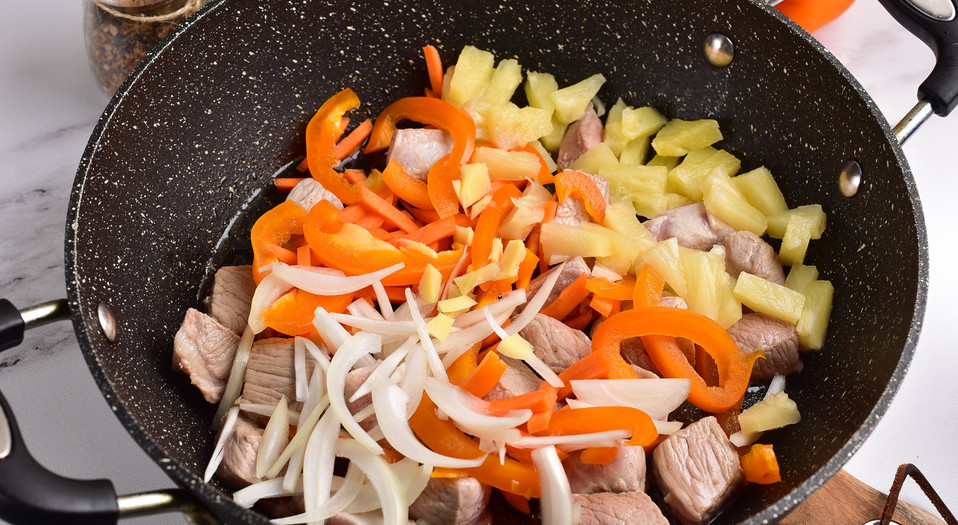 Make a sauce with tomato sauce, pineapple syrup, apple cider vinegar, soy sauce. Stir the starch separately in water, then add to the sauce. Mix it all up again.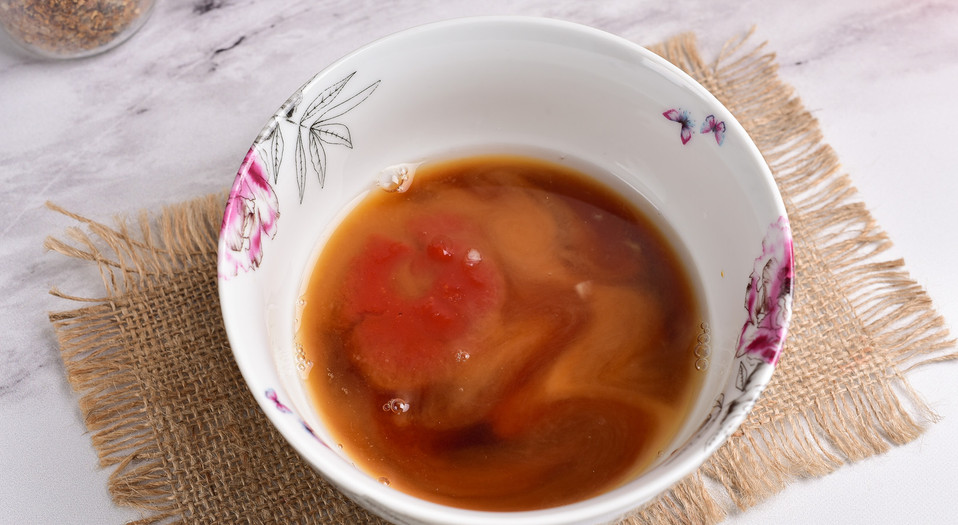 Pour the sauce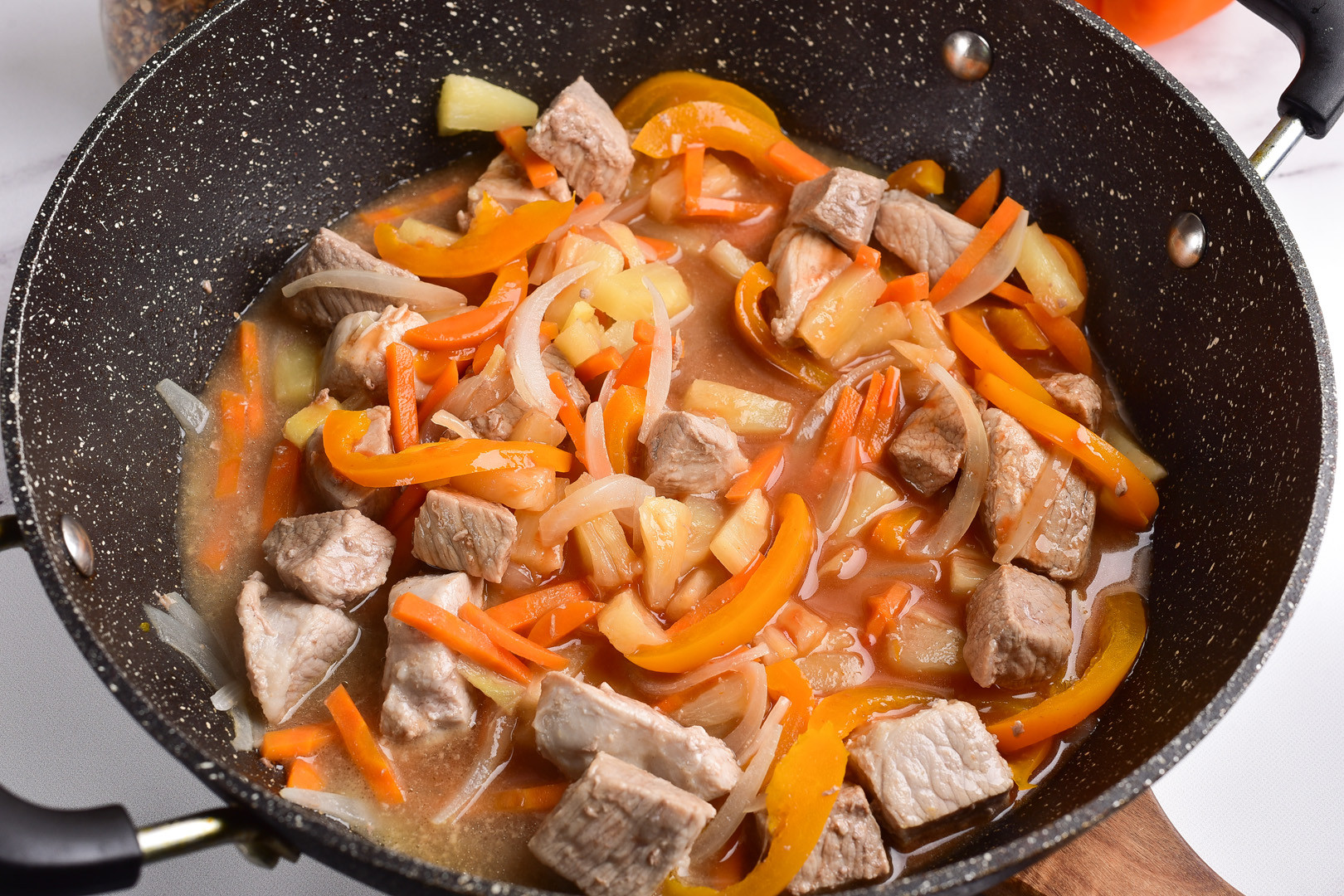 into a pan, stir and cook for another 15 minutes. Make sure that the liquid does not boil away completely.
Serve pork with vegetables and sauce, hot. Garnish with chopped scallion and sesame seeds before serving.