Recipes
Vietnamese Meatball with Rice by Chelsea Goodwin
Calculated automatically based on ingredients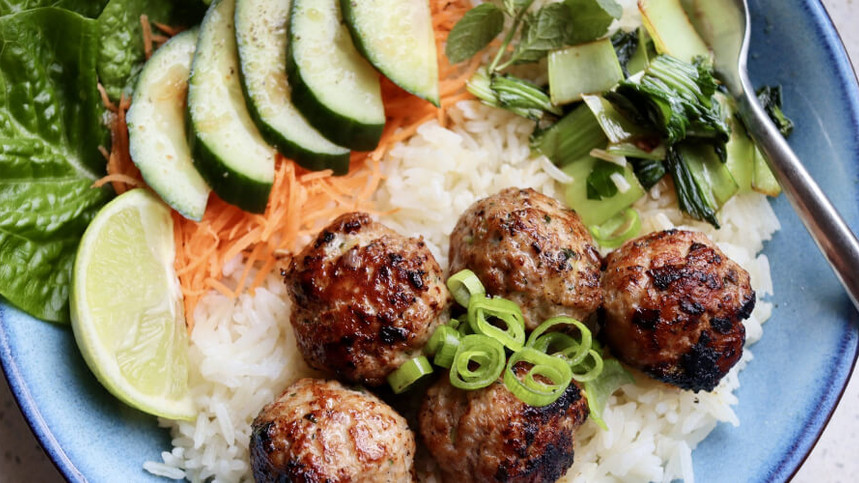 Ingredients
600g pork mince
Vegetable oil (or other flavourless oil) for cooking
1 1/2 Tbs fish sauce
2 Tbs brown or caster sugar
1 Tsp salt
1/4 Cup green onions, finely chopped
2 Cloves garlic, crushed
1/2 Tsp salt
1/4 Tsp pepper
2 Tbs fresh coriander leaves, finely chopped (optional)
Directions
Mix all of the ingredients (except the cooking oil) together in a large bowl. Mix it well for a couple of minutes and don't be afraid to use your hands for this.
Roll the mixture into meatballs. You can keep them as a round, ball shape or flatten them down a little. Pop them in the fridge for 30+ mins if time permits and remove when ready to cook.
Heat oil in a large frypan or grillpan over medium high heat. Cook meatballs, turning until browned all over. Cook in batches if necessary.
Serve in a bowl with steamed rice and salad.