Recipes
Basic Gluten Free Brownie Makes 8 Brownies by Workout Meals
Calculated automatically based on ingredients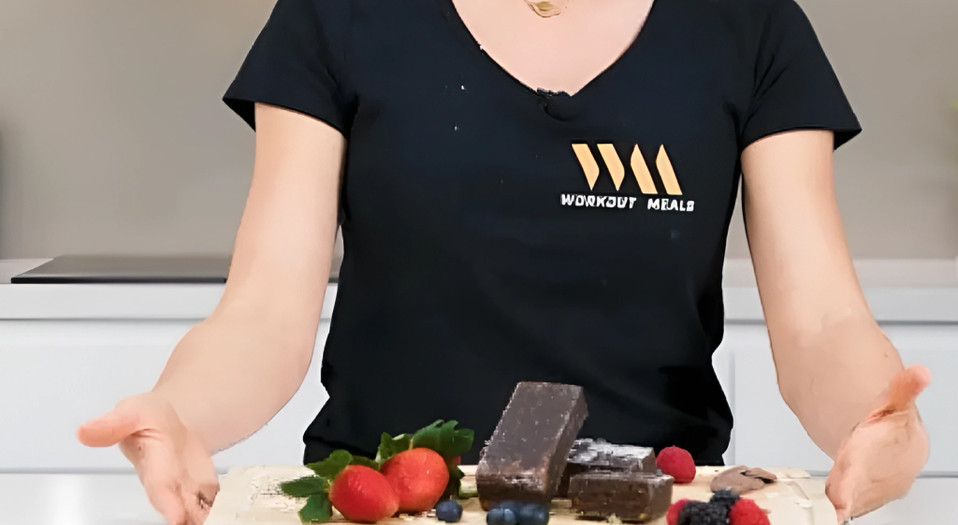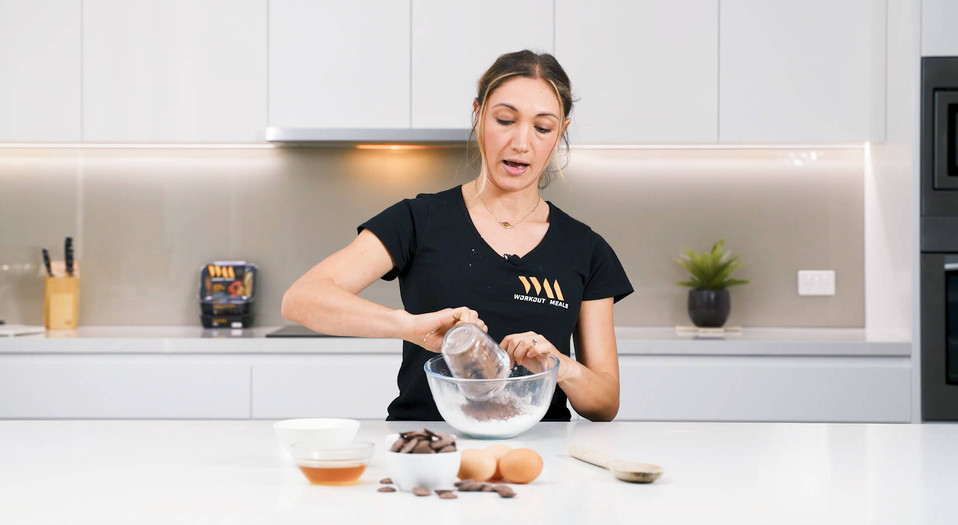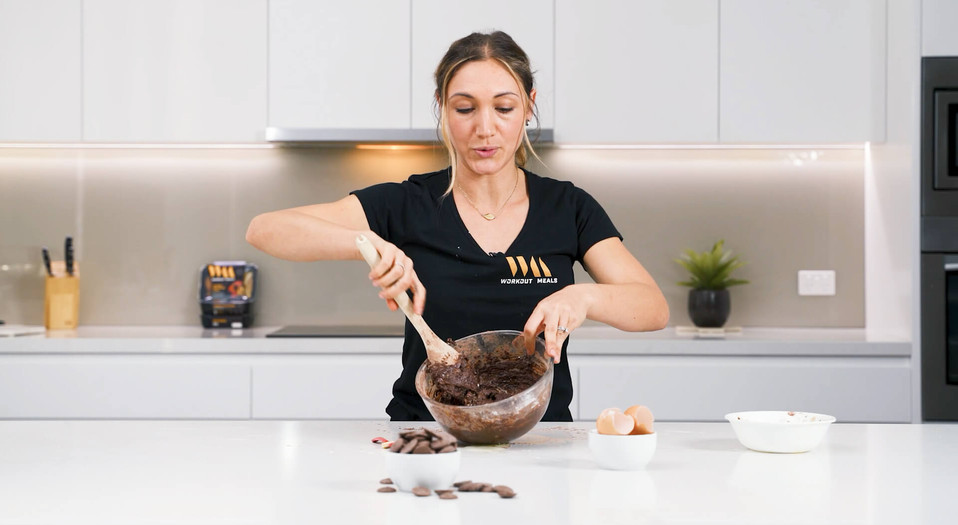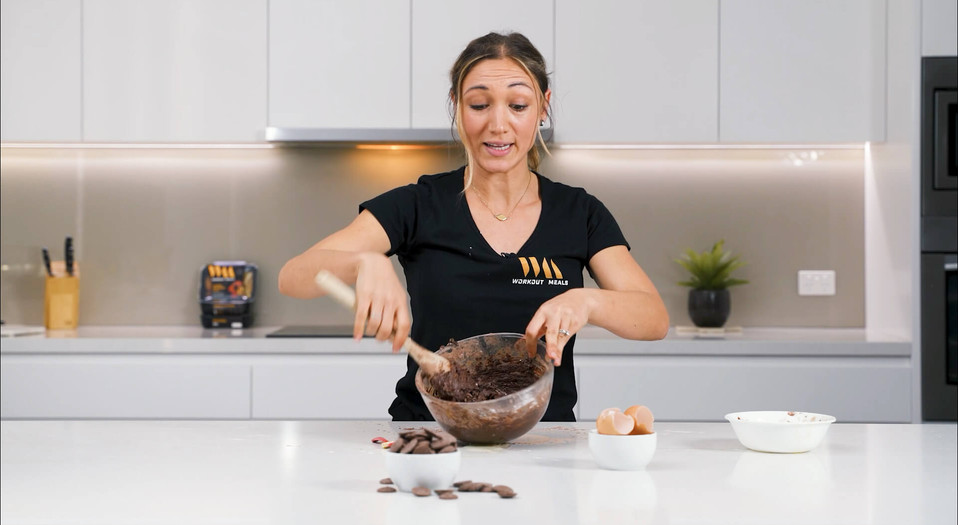 Ingredients
170 grams unsalted butter, melted
1 cup stevia (Sugar free option) or raw sugar
1 teaspoon vanilla extract
3 eggs
1/2 cup cocoa powder
1/2 cup gluten free self raising flour
1/2 cup chocolate chips ( I choose noshu sugar free chocolate chips)
Directions
Preheat the oven to 175°C and line a 20cmx20cm pan with baking paper. Add all dry ingredients to a bowl and mix until all combined. Do the same with all wet ingredients in a separate bowl.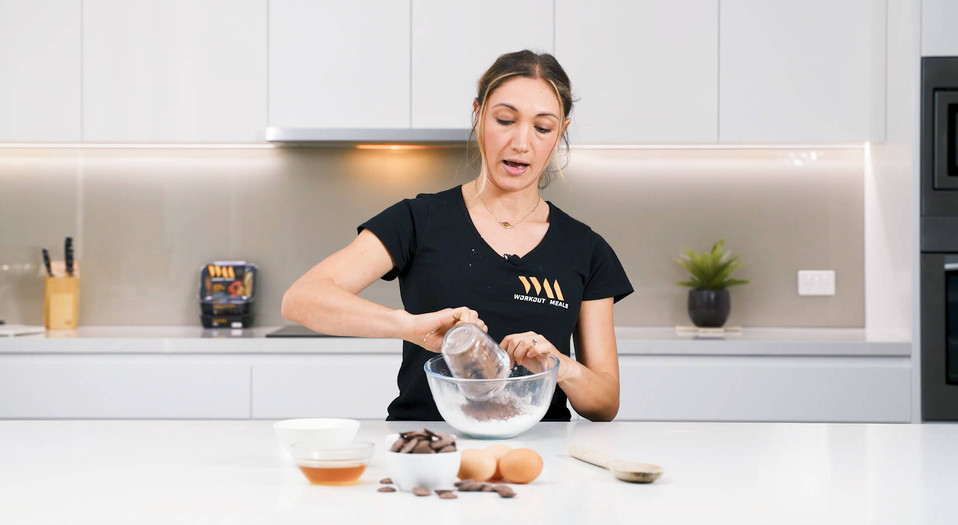 Combine wet mixture to dry ingredients and mix gently until combined. Do not over mix. Add choc chips and stir through.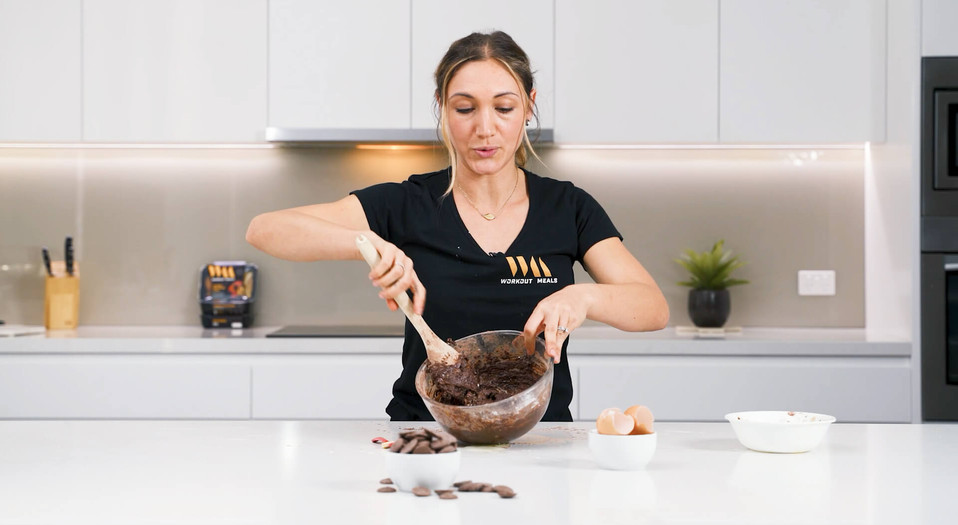 Pour mixture into a lined baking tray, bake for 20-25 mins. You want to make sure it's gooey in the centre, but doesn't wobble (then it's undercooked).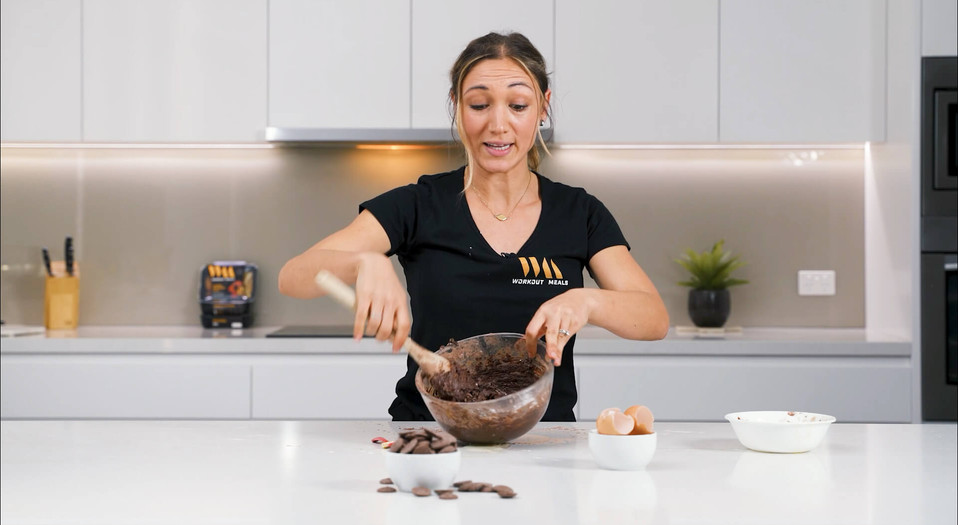 Take out of oven, let it cool down and slice and enjoy!