Recipes
Healthy & Affordable Teriyaki Chicken
Calculated automatically based on ingredients
If you're looking for a cheap and delicious way to get your protein in, then this is definitely the recipe for you. We got a low calorie, low sugar Teriyaki Chicken recipe that we've been eating for years. Say NO to bland and dry chicken. There is always to a way to make your food delicious while still being healthy!
Ingredients
1.8kg Chicken Breast
900g White Rice
1 Cup Thai Sweet Chili Sauce
1 Cup Soy Sauce
1 Whole Peeled Ginger
4 Heads of Dry Garlic (or as much as like)
3 Tablespoons of Sesame Oil
4 Tablespoons of Honey
900g Broccoli
2 Tablespoons of Canola Oil
3-4 Lemon
Directions
Cut the chicken breast in half - it should be about half an inch in thickness in the breast.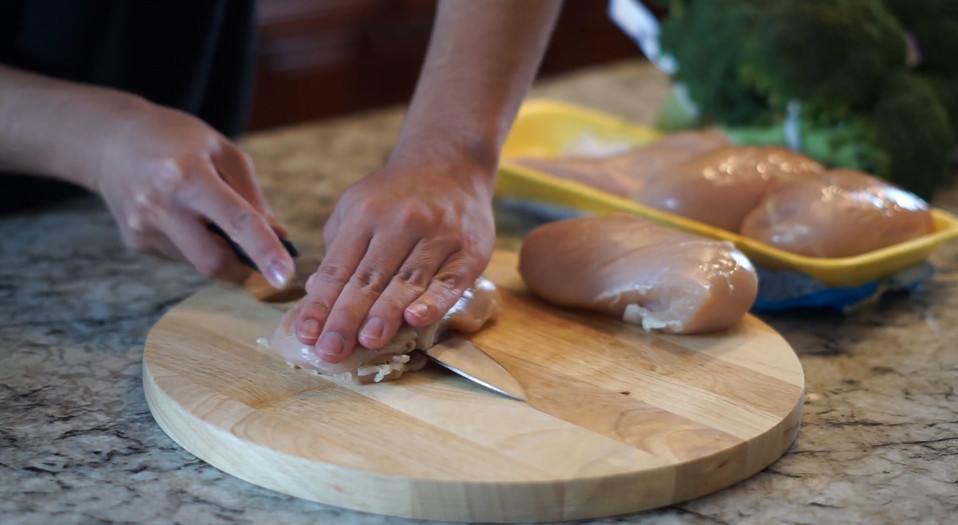 Score the chicken breast in a checkered pattern so that the marinade will seep inside the chicken and not just the exterior.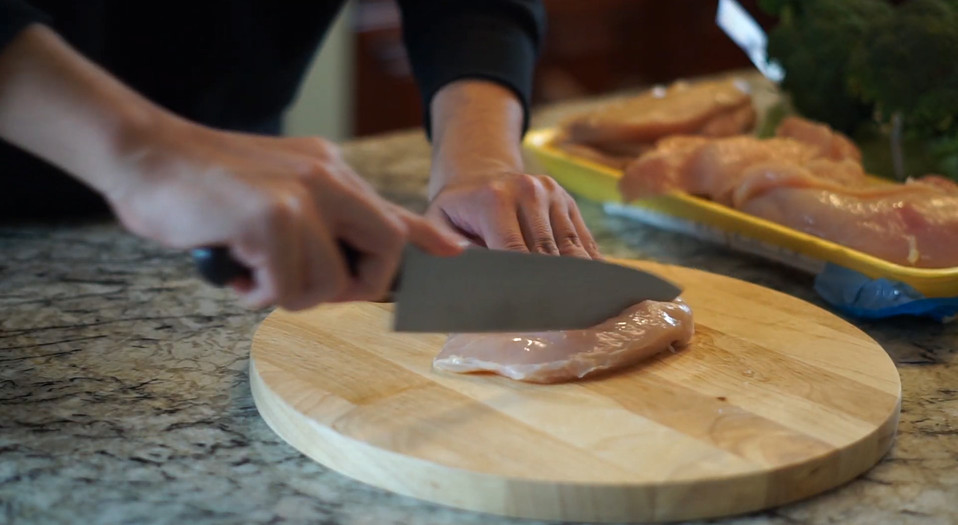 Create the marinade by combining 1 cup Sweet Thai Chili Sauce, 1 cup Soy Sauce, 4 heads of dried Garlic and 1 peeled head of Ginger, 4 tablespoons of Sesame oil, and 4 tablespoons of honey into a bowl to mix. The order doesn't matter.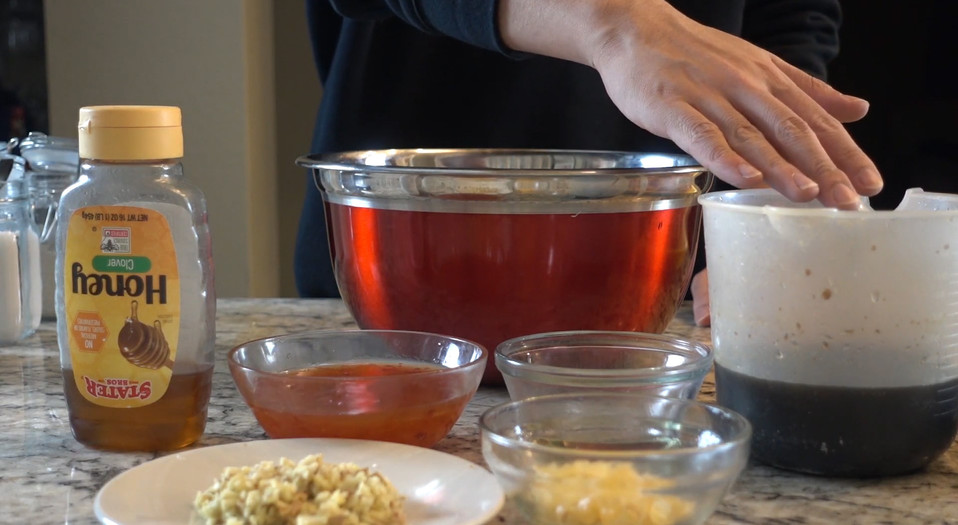 Place chicken breast into the bowl, mix and marinade for a minimum of one hour (no more than 24 hours). The longer it marinates the better it'll be.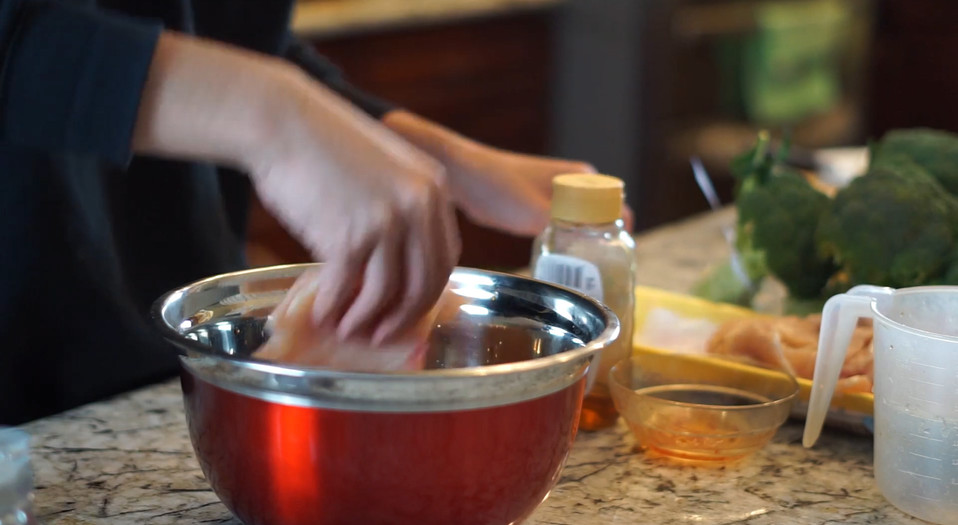 Cut the Broccoli and place them onto a baking pan with a head of garlic on the side. Sprinkle with salt and pepper, then add in the Sesame Oil on top.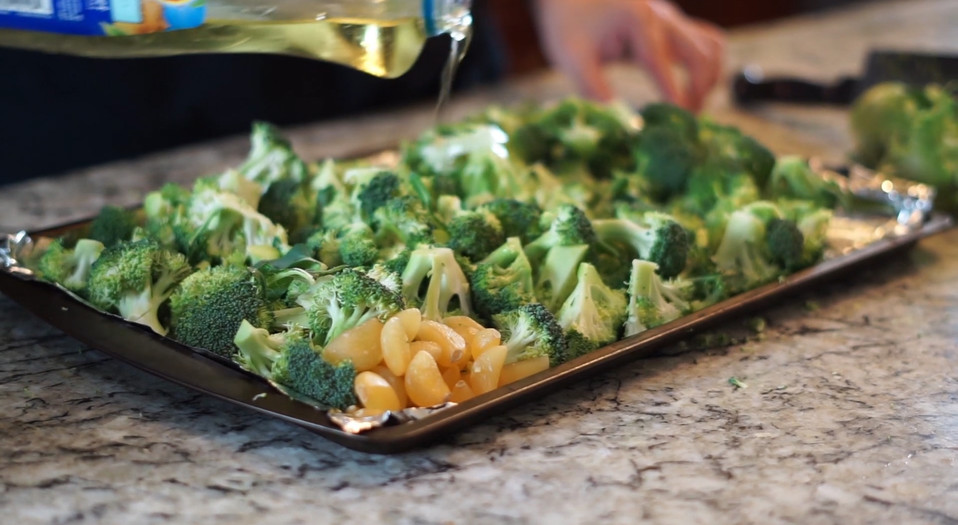 Preheat the oven to 230c and bake the veges for 20 minutes.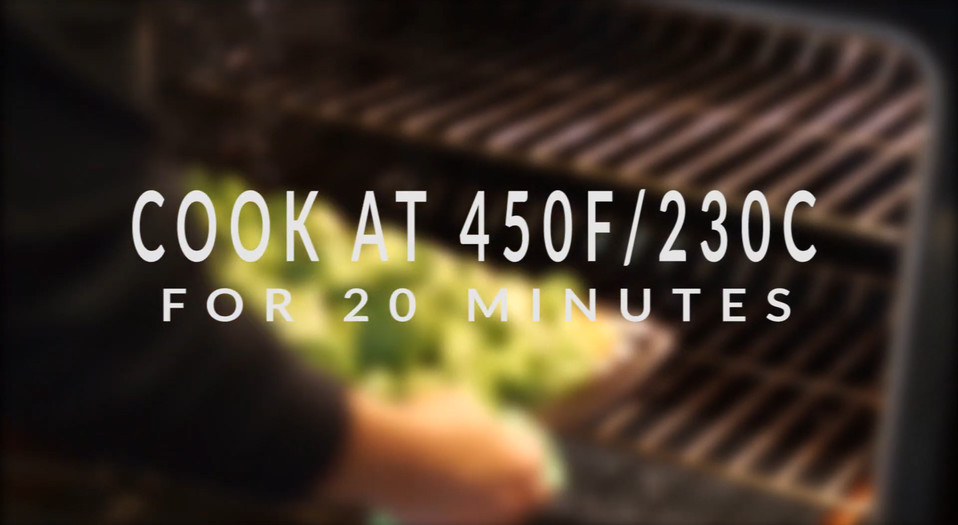 Take out the roasted garlic and mush it up using a fork.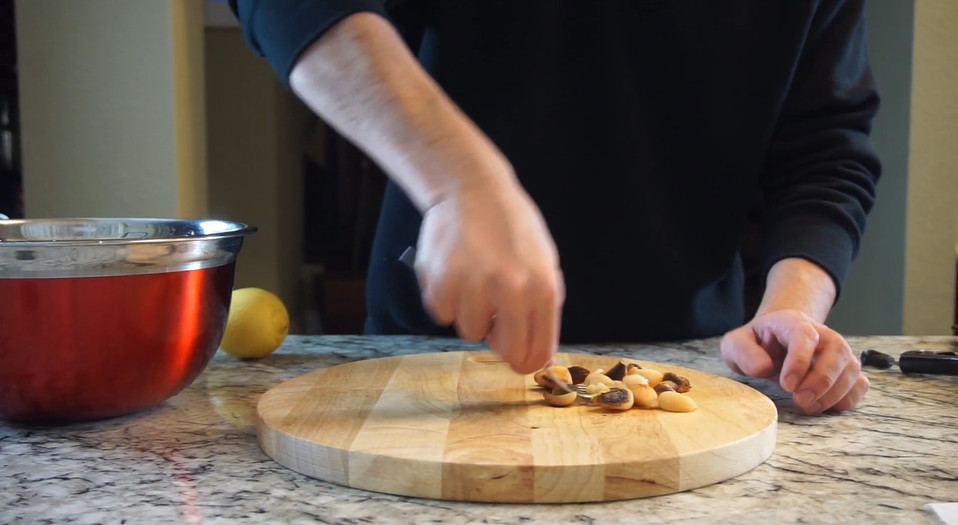 Mix the garlic into a separate bowl with 4 tablesoons of honey, 1/2 a lemon and the Broccoli.
Wash 8 cups of rice to get rid of the starch layer. Add 5 slices of ginger and 2 heads of garlic into the rice before cooking. This will scent the rice.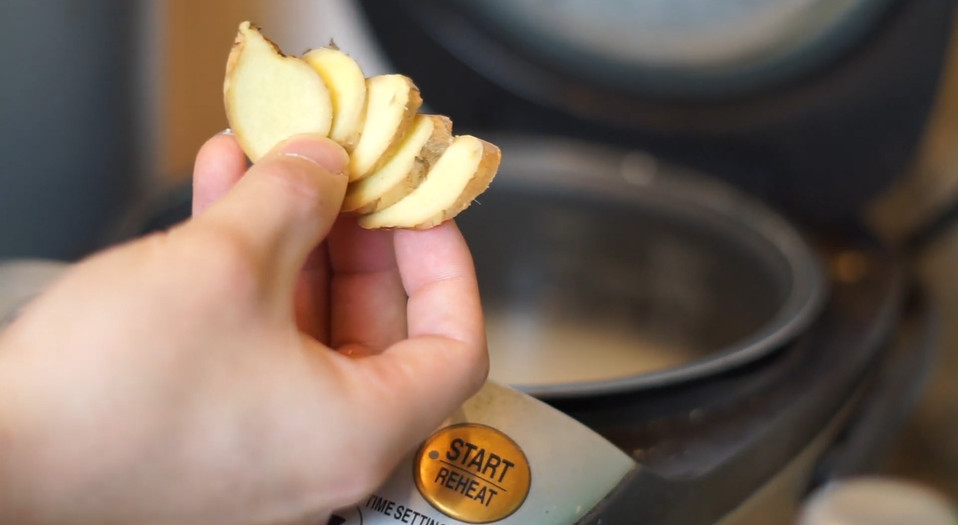 Add 2 tablespoons of canola oil to your preheated pan before cooking your chicken breast. Cook on medium heat and once you see a white layer that forms at the bottom of the chicken breast (around a minute of cooking), that's when you want to flip the chicken.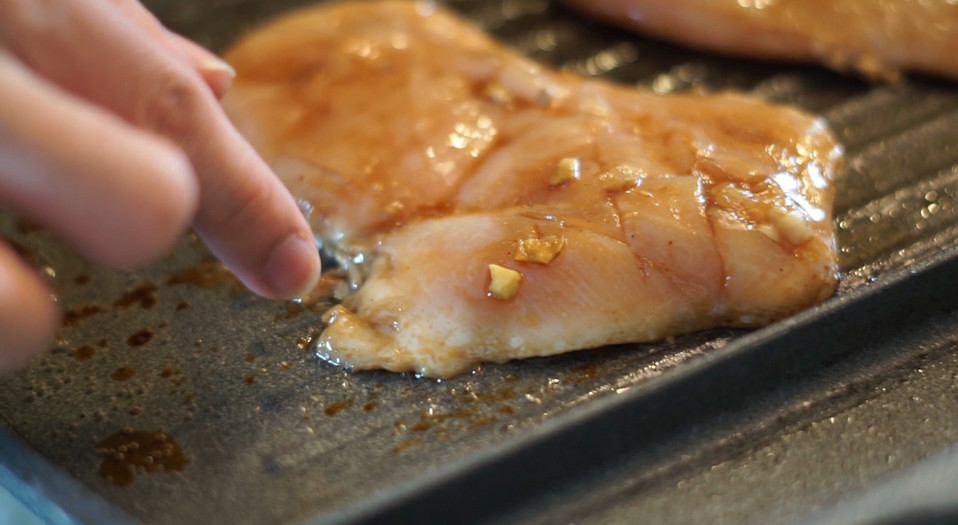 Cut the cooked chicken breast into strips.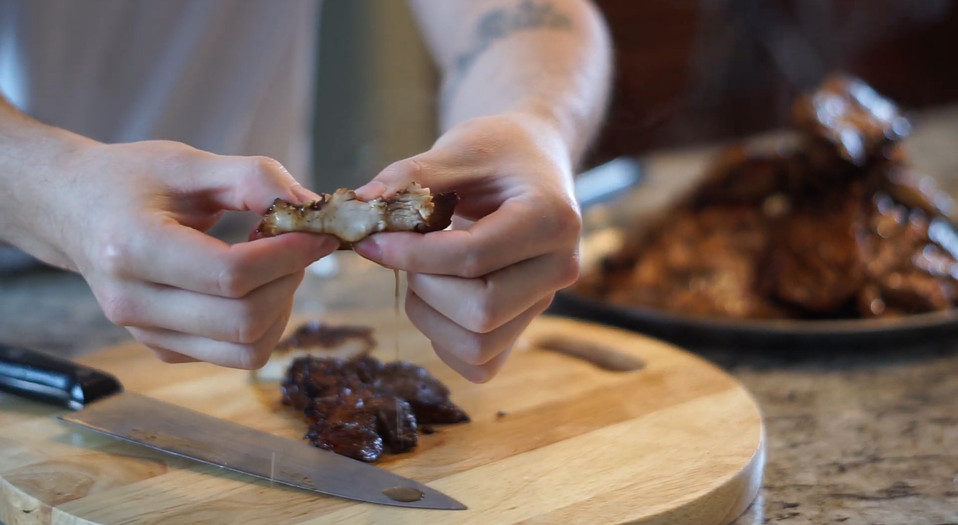 Plate your food (use a scale) with 150g of rice, 115g of chicken breast and 150g of broccoli.