Ingredients
2 cups rolled oats
1 cup shredded coconut
1/2 cup wholemeal spelt flour
1/4 cup pumpkin seeds
1/4 cup sesame seeds
2 tsp baking powder
1/2 cup currants
170g butter
1/4 cup honey
2 tbsp tahini
Directions
Step 1
Preheat the oven to 170°C and line a baking tray with brown paper. In a large bowl, mix all the dry ingredients.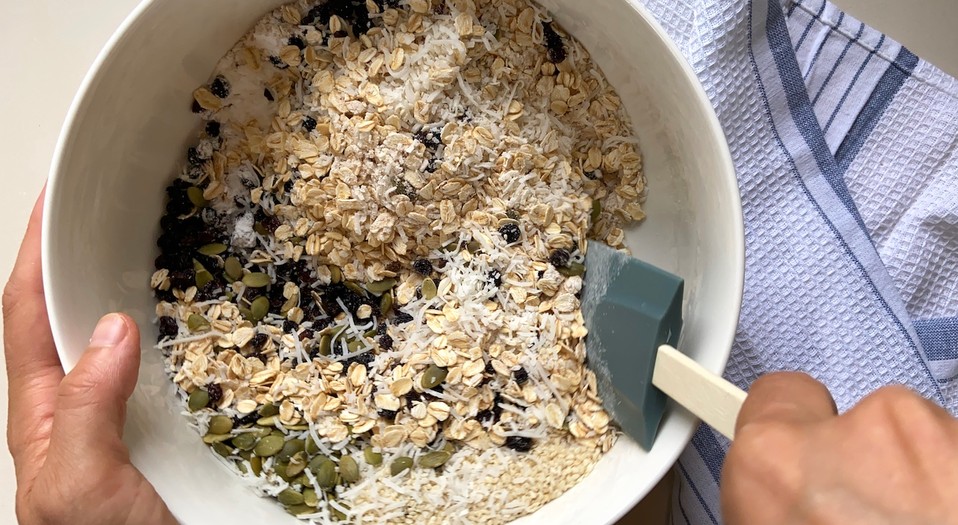 Step 2
Dice the butter and place in a small saucepan. Melt over low heat.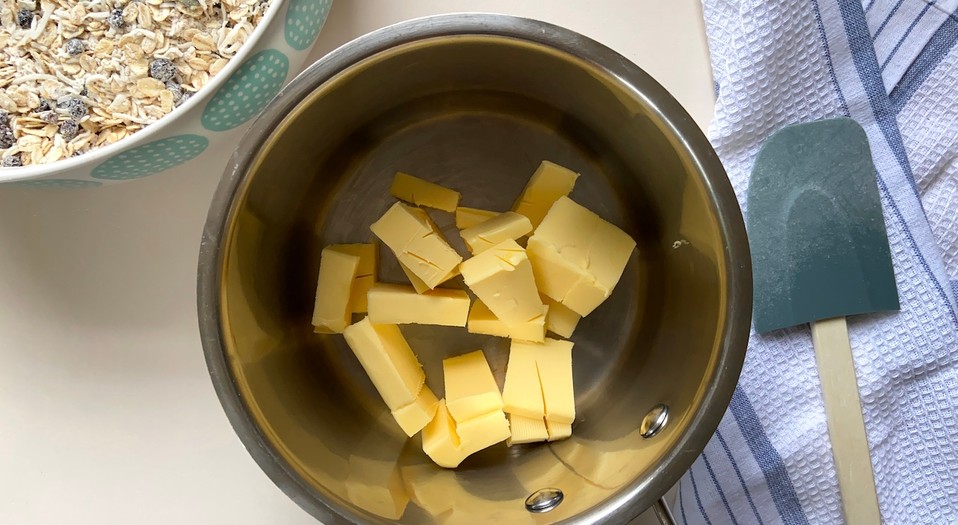 Step 3
Pour in the honey and tahini and stir until combined.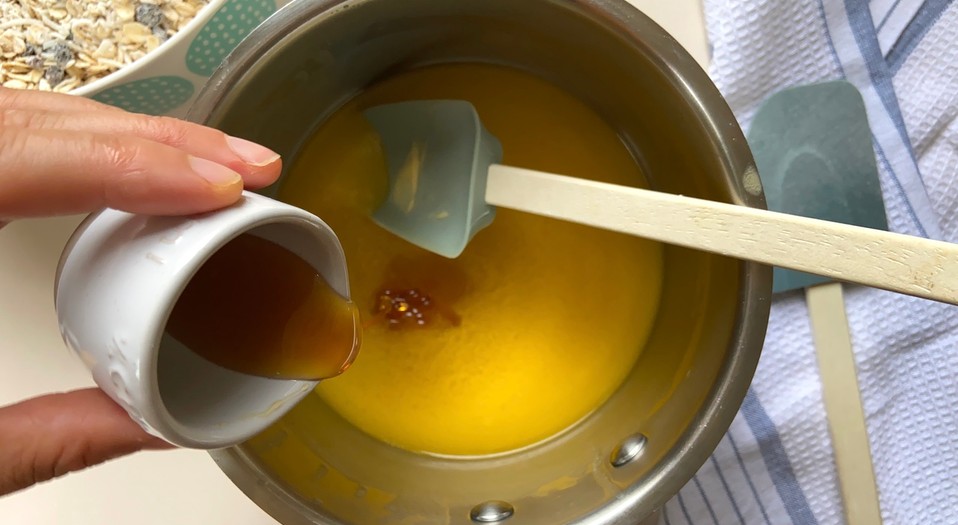 Step 4
Pour the butter honey liquid into the bowl of dry ingredients. Stir well until combined.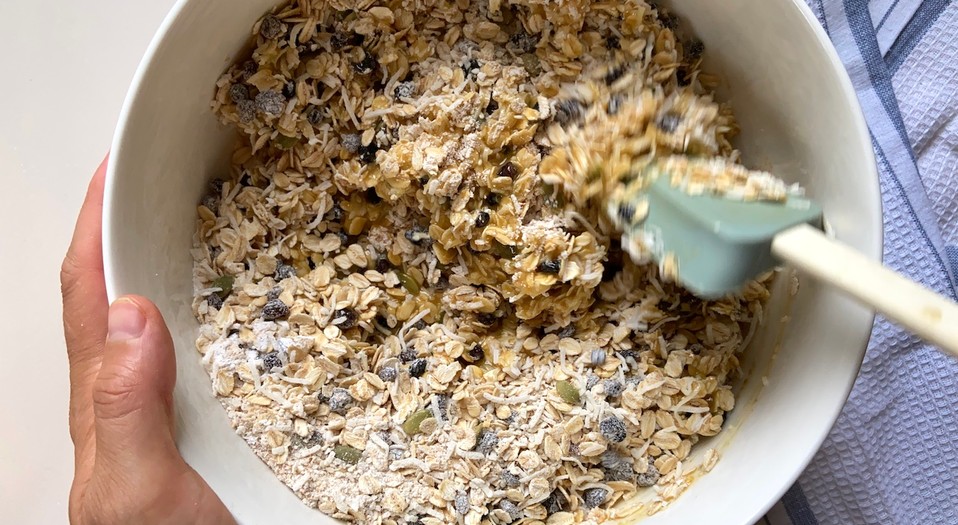 Step 5
Press the mixture firmly into the prepared slice pan and flatten well. Place in the oven for 20-25 minutes or until golden brown.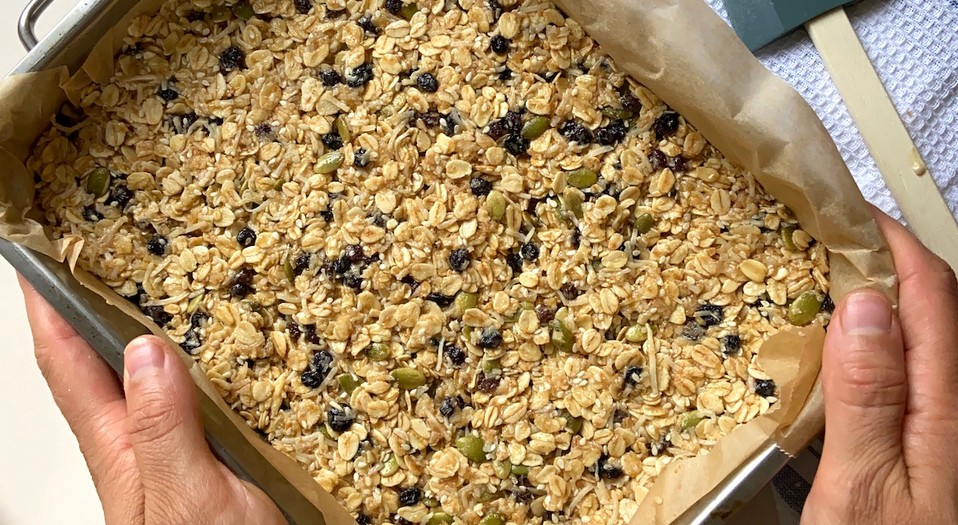 Step 6
Remove and allow to cool. Place in the fridge or freezer for 30mins or until firm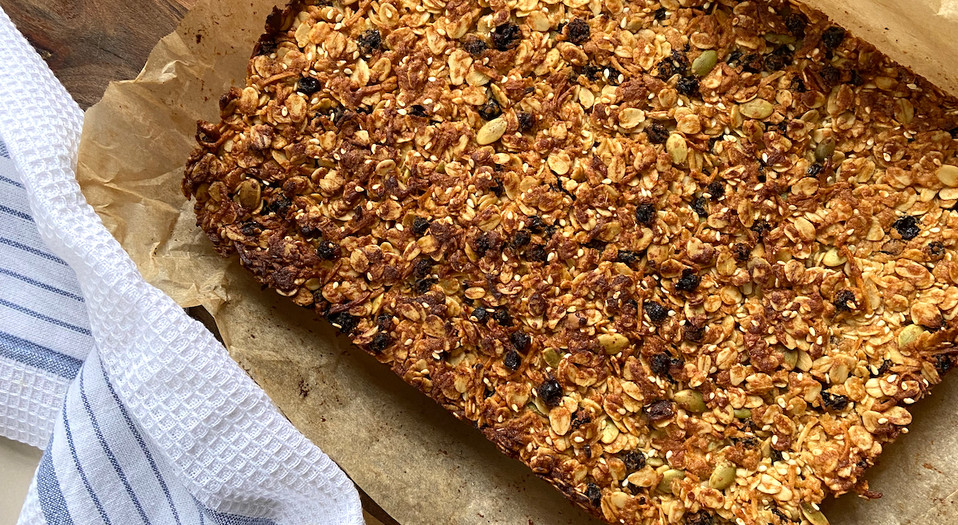 Step 7
Cut into 15 squares and enjoy!