Ingredients
2 Salmon fillets (approximately 200g each)
80g Broccolini
80g Chinese broccoli
3 Spring onion
1 cup Sugar snaps
1 cup Coriander, roughly chopped
1/4 cup Tamari
2 tbsp Maple syrup
2 Garlic cloves
2 tsp Fresh ginger
1 tsp Tapioca flour
1 tsp of peanut oil
1 tsp Chilli flakes (optional)
Olive oil spray
Directions
Step 1
Turn your grill on high. Prep your green vegetables. Chop the broccolini and Chinese broccoli in half dividing the leaves and steams.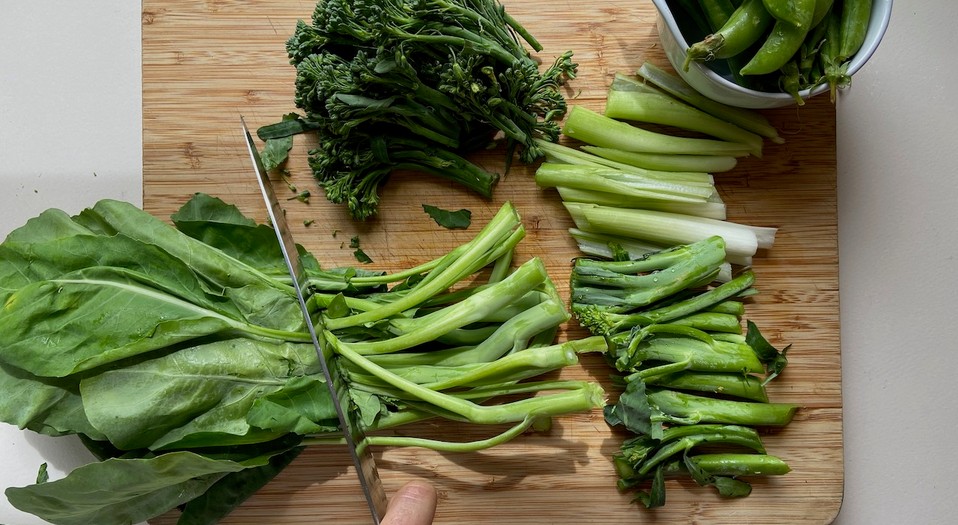 Step 2
Peel the outer layers of your spring onions and slice off the ends. Slice the spring onions just above the whites and then slice in half.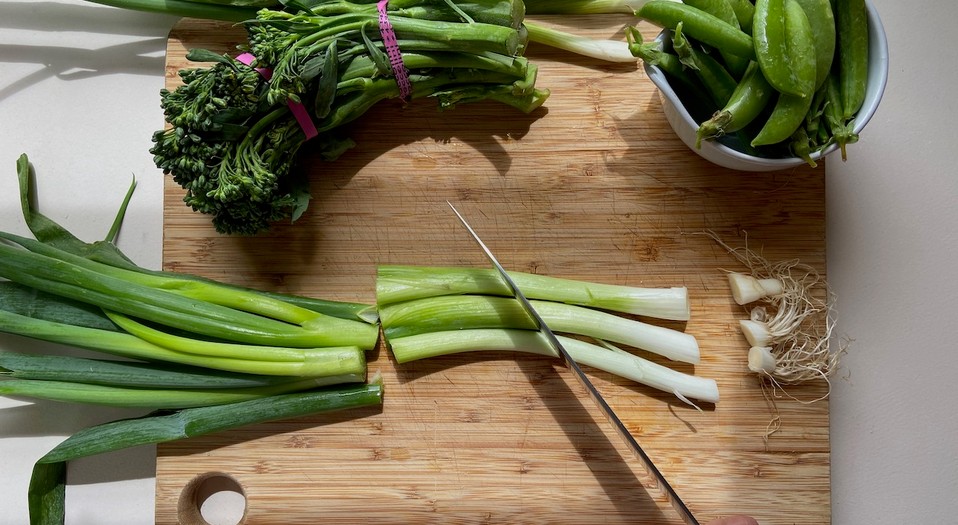 Step 3
Peel that stringy part off sugar snap peas, keeping the peas in the pod. Set your green vegetables aside.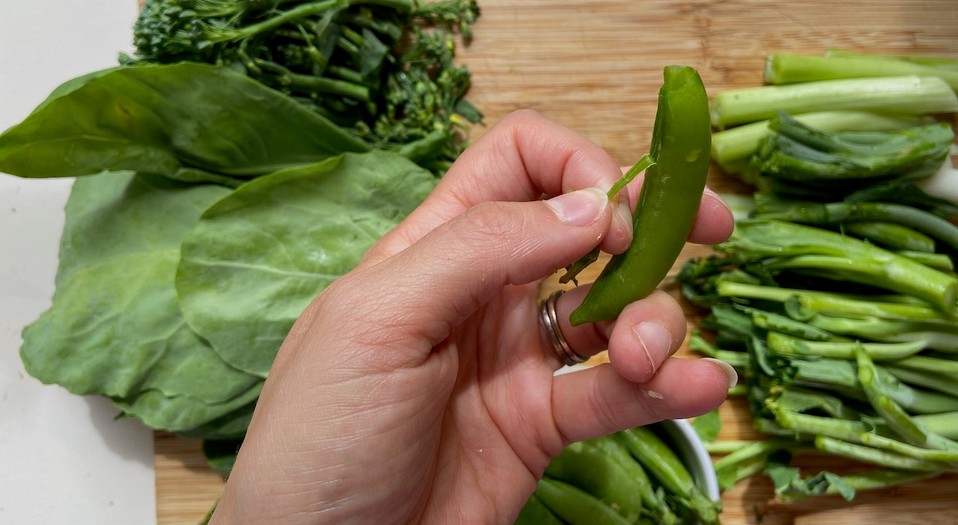 Step 4
Line a tray with foil and lightly spray with olive oil. Place your salmon fillets skin side down on the prepared tray and pat dry with a paper towel to remove any moisture.
Step 5
Place your salmon under the grill in your oven and bake for 8 minutes or until just cooked through. Remove and set aside.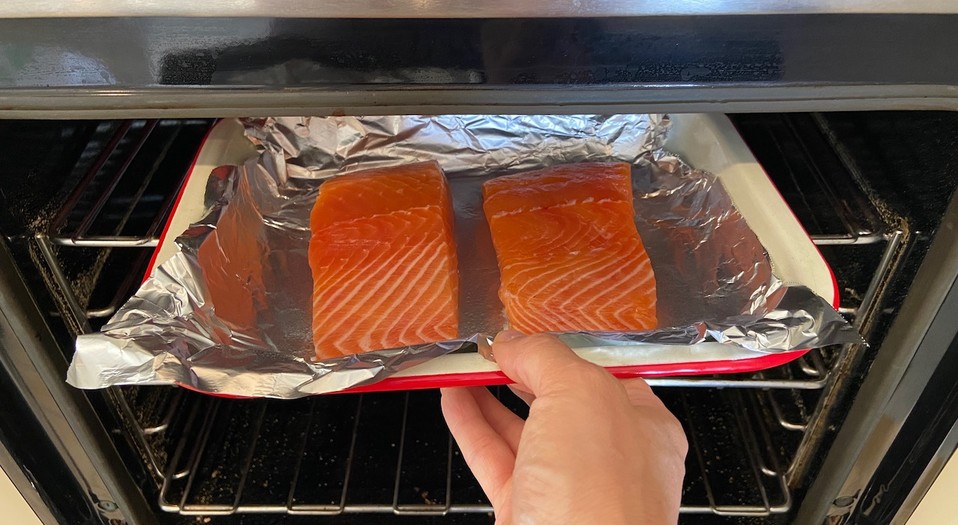 Step 6
Meanwhile, prepare your sauce. In a small bowl, whisk together the tapioca flour and 2 tablespoons of warm water until it dissolves.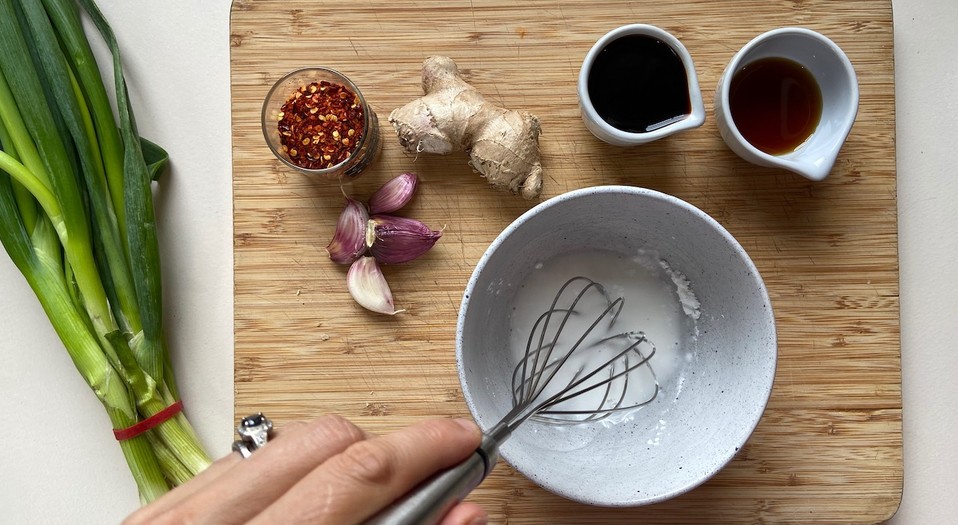 Step 7
Add your tamari. Grate the ginger and crush the garlic.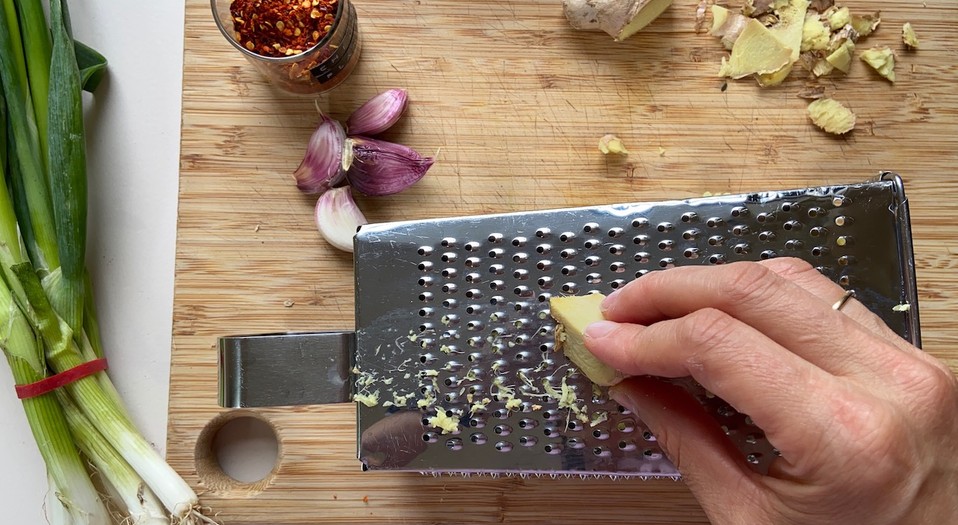 Step 8
Add to the sauce mixture along with the chilli flakes, if using. Whisk until well combined.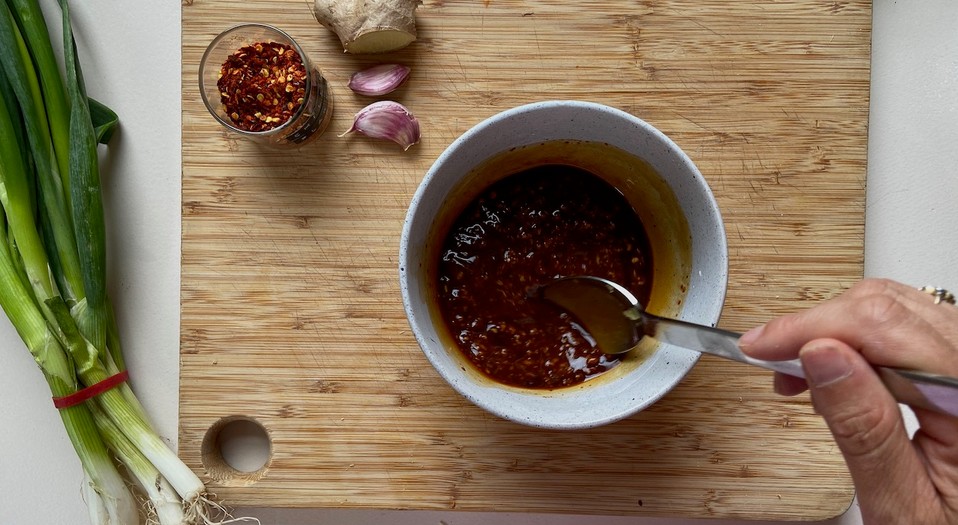 Step 9
Heat the peanut oil in a pan over medium to high heat. Place the spring onions and the steams of the broccolini and broccoli and stir-fry for 2 minutes.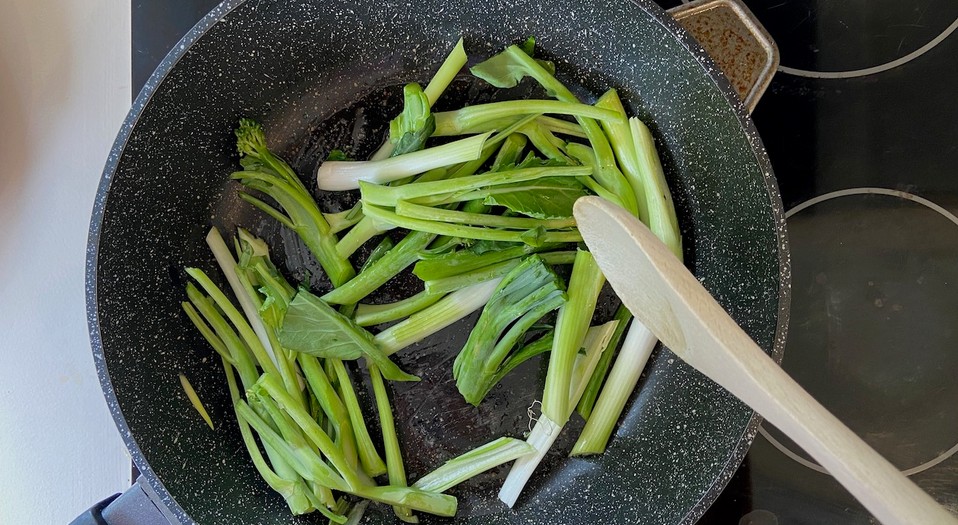 Step 10
Add the leafy green tops and sugar snaps. Cook stirring for another couple of minutes until wilted.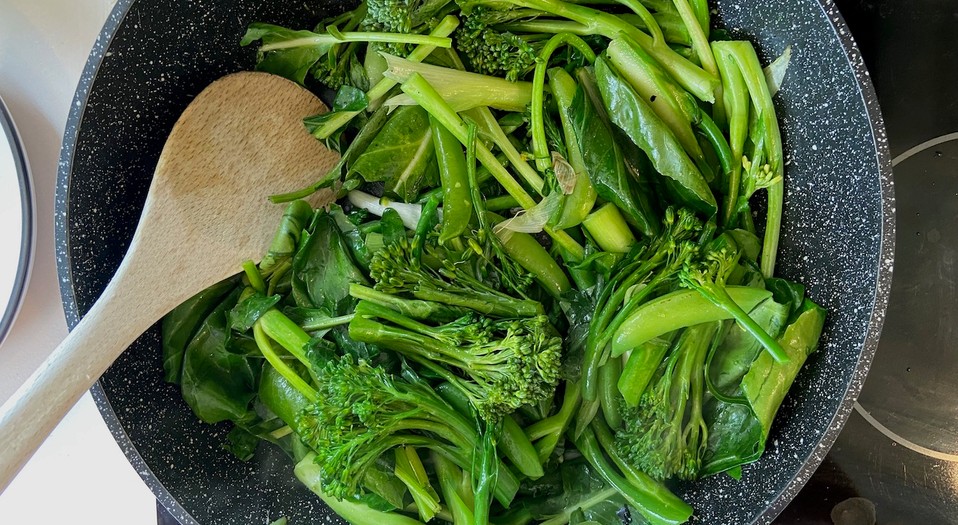 Step 11
To finish, place the sauce mixture in the microwave for 30 seconds. Slice each salmon fillet in half. Plate up with greens and a piece of salmon. Drizzle the sauce over the salmon and vegetables.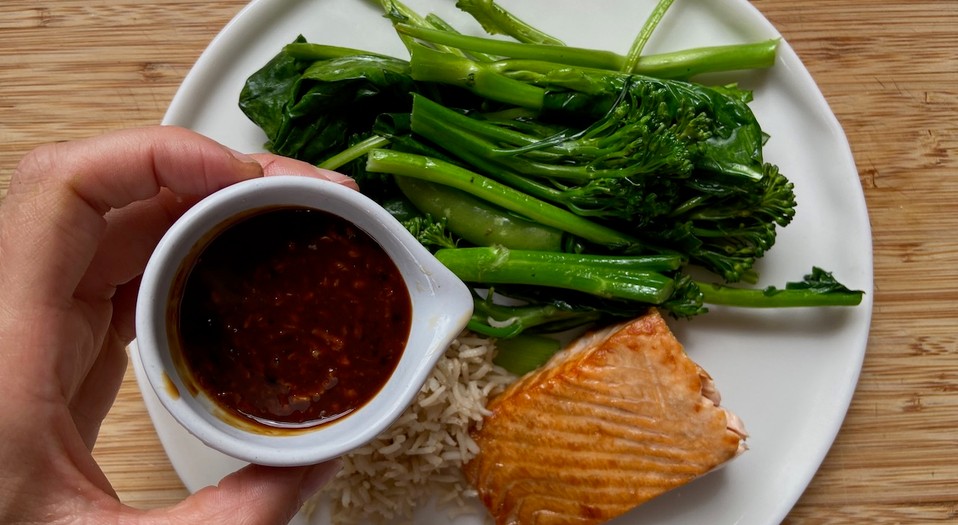 Step 12
Top with the chopped coriander and serve with brown rice, if desired.