Recipes
Chicken Chow Mein by Chelsea Goodwin
Calculated automatically based on ingredients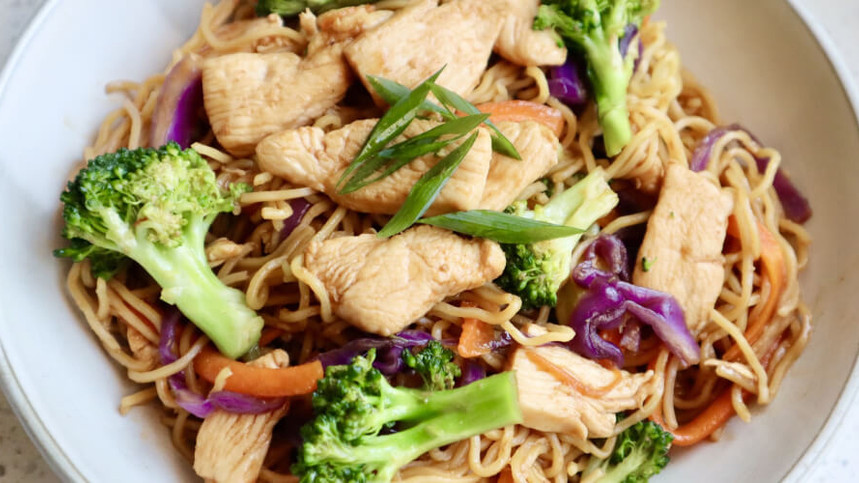 Ingredients
300-400g Chicken thigh or breast, sliced thinly
500g Cooked chow mein noodles
4 Cups vegetables
3 Cloves garlic, crushed
Peanut Oil or similar for frying
1/2 Cup chicken stock
1 Tbs Cornflour
3 Tbs Soy Sauce
2 Tbs Chinese cooking wine
2 Tbs Oyster Sauce
1 Tbs brown or caster sugar
1 tsp sesame oil
1/4 tsp white pepper (can use black)
Directions
If you're velveting the meat do this at least half an hour prior to cooking. Follow these instructions: https://thewoksoflife.com/how-to-velvet-chicken-stir-fry
Mix the sauce ingredients together in a bowl or add to a jar and shake well. Prepare the noodles according to the packet instructions.
Heat a Tbs of peanut oil in a wok over high heat. Sear the chicken on all sides until it is opaque and remove to a bowl.
Add another Tbs of oil over high heat and cook the garlic for 15 seconds then add in veggies. Stir fry for about a minute then add chicken back in with sauce. Stirfry for another minute or so.
Add noodles and stir fry for another minute or so until noodles are well coated in sauce.
Serve into bowls immediately.