Recipes
High Protein Beef Taco Bowl Recipe by Chef Jack Ovens
Calculated automatically based on ingredients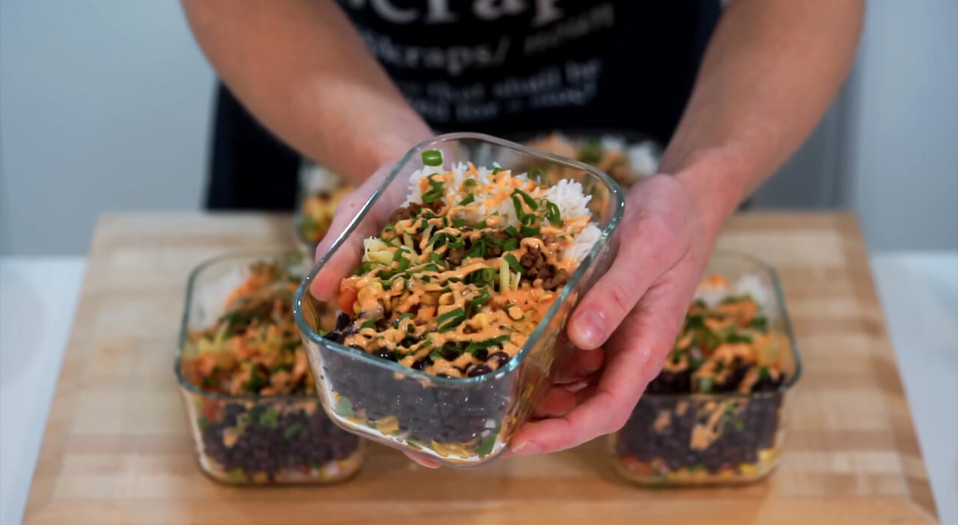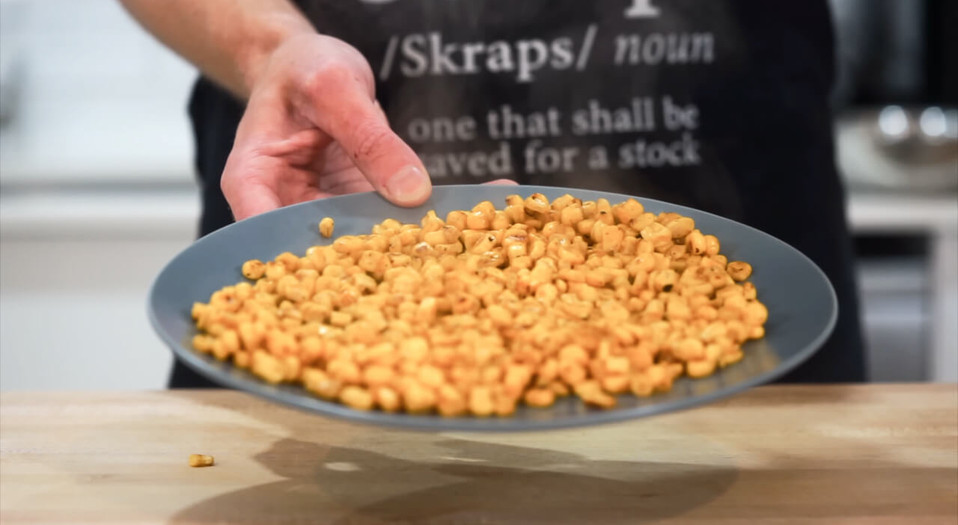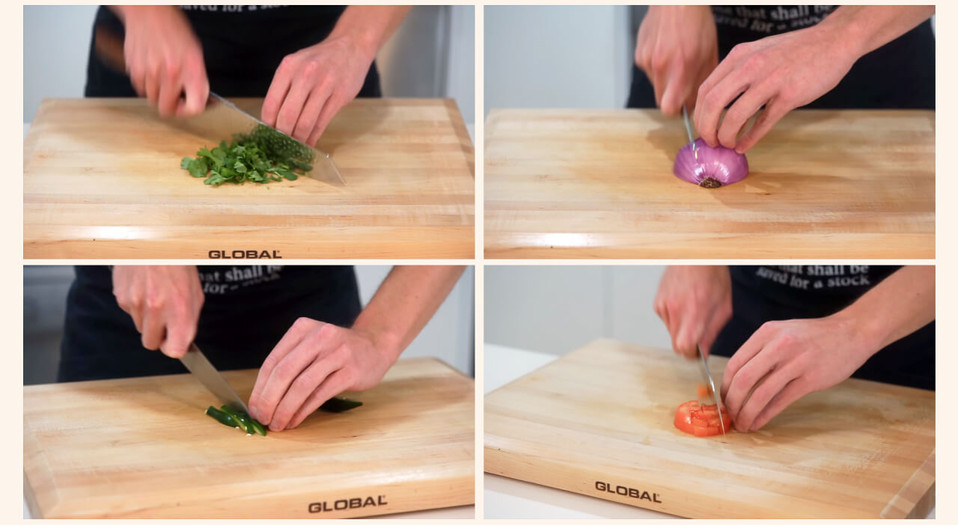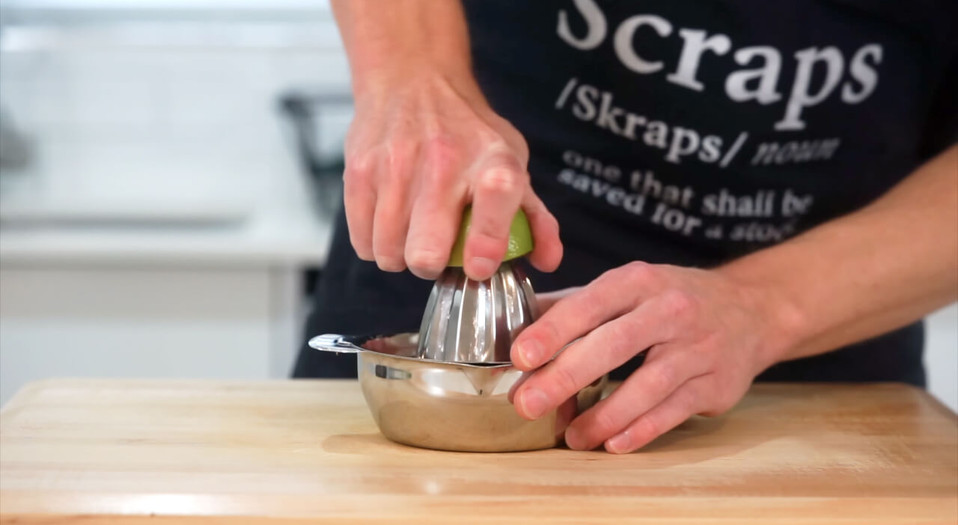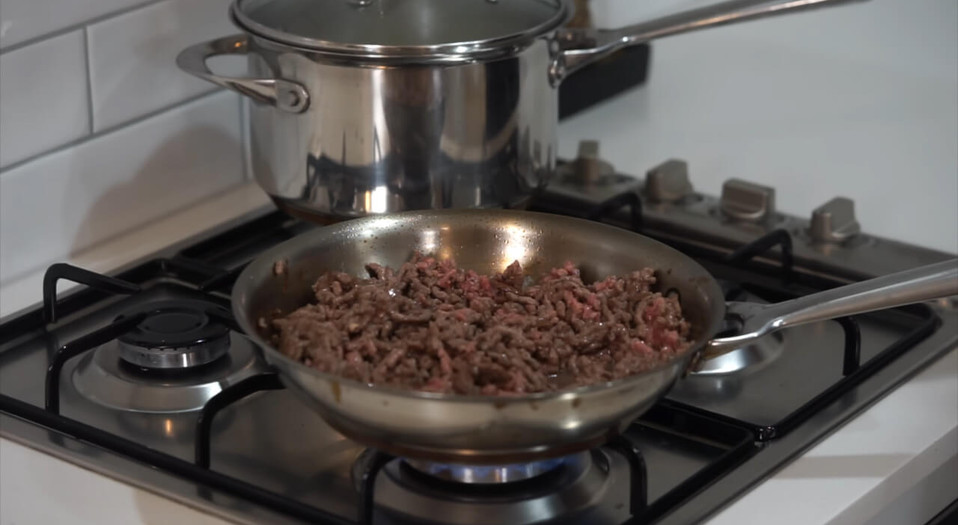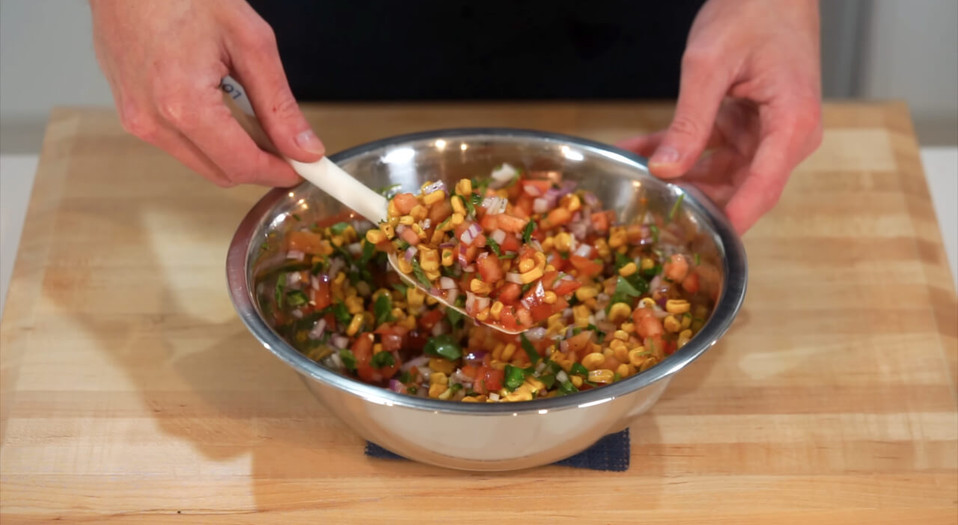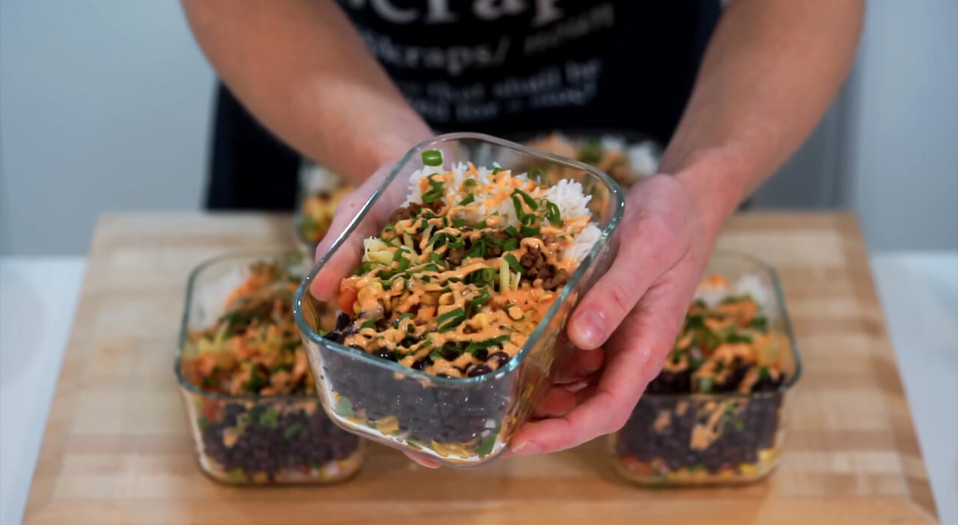 Ingredients
400g Corn Kernels, Drained
2 Tomatoes, Diced
1/2 Red Onion, Diced
1 Jalapeño, Diced
7g Coriander (Cilantro), Roughly Chopped
2 Small Limes, Juiced
10ml Olive Oil
750g Beef Mince (Ground Beef)
2.5g Ground Cumin
1.5g Dried Oregano
2.5g Smoked Paprika
1g Chilli Powder
150ml Beef Stock
3 White Root End Spring Onions (Scallions), Thinly Sliced
400g Black Beans, Drained & Rinsed
120g Cheddar Cheese, Grated
350g Basmati Rice, Washed
700ml Cold Water
3 Green Stem Spring Onions, Thinly Sliced
Seasoning To Taste
Directions
Start by making the lightly charred corn salsa. Drain and fry the corn in a pan until it gains a golden color. Then spread it out on a large plate and cool it in the fridge.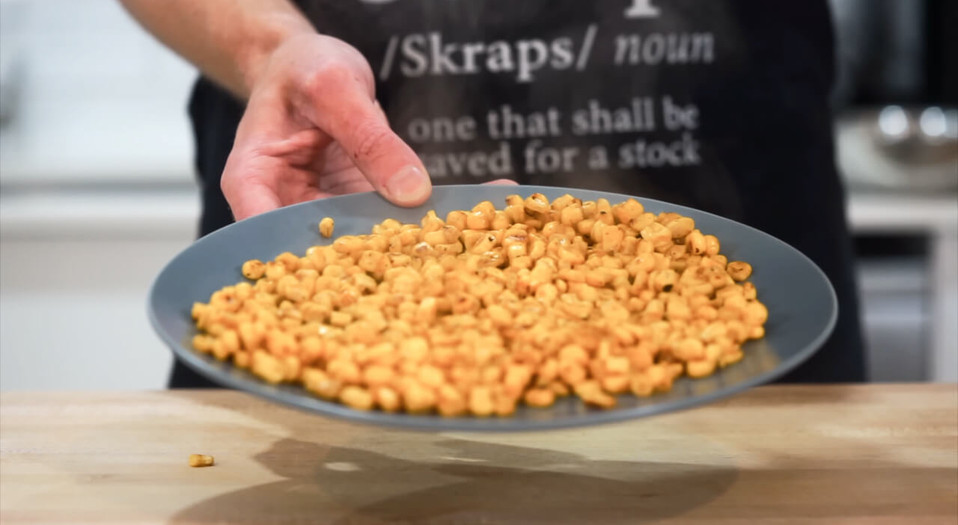 For the rest of the salsa, slice the tomatoes into even strips, then dice into small pieces. Slice the red onion into thin slices, then dice into small pieces. Slice the jalapeno into thin strips, then dice into small pieces. Roughly chop the coriander.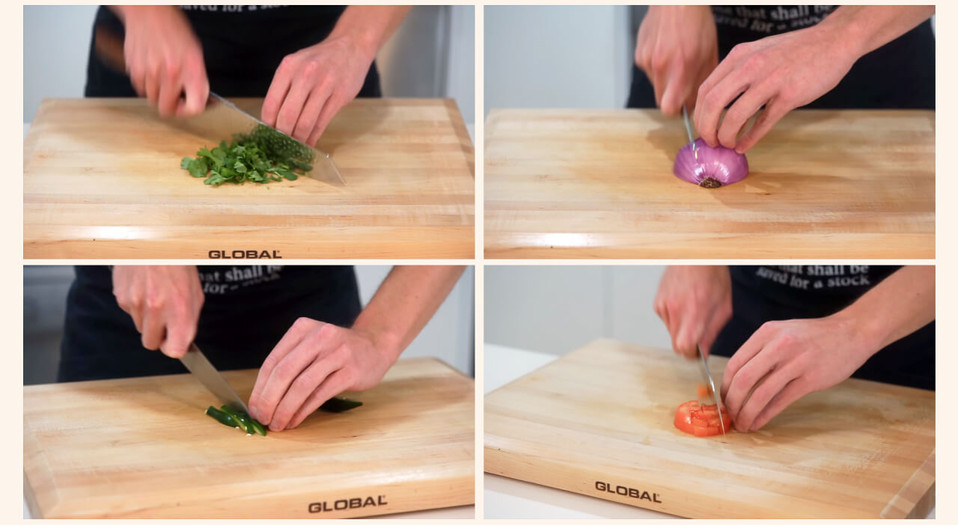 Juice the limes.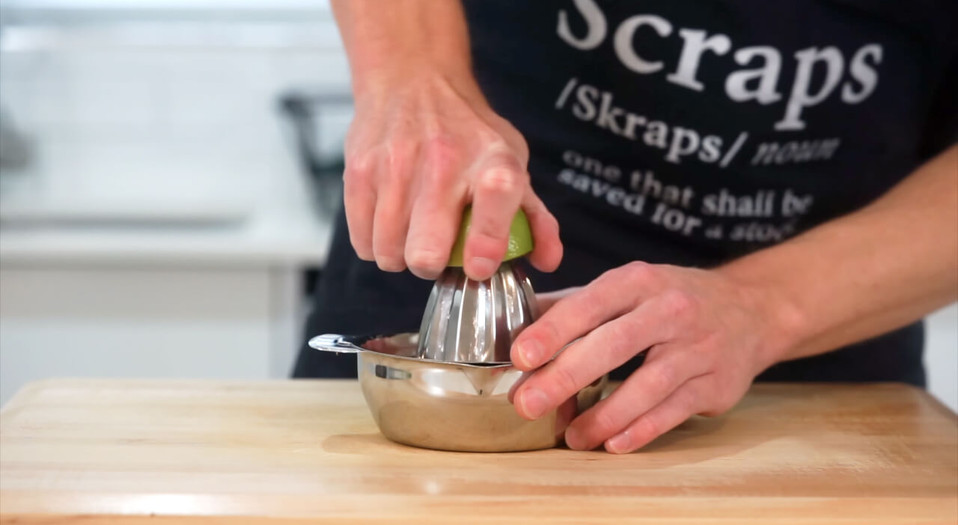 Cook the basmati rice according to package instructions.
In a separate pan, cook the beef mince with the smoked paprika, chili powder, dried oregano, and ground cumin until browned and cooked through.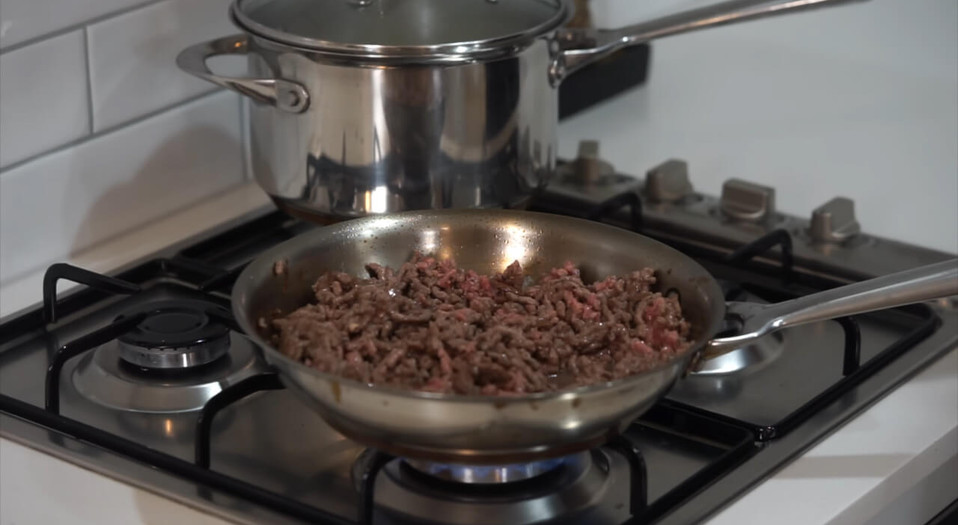 Mix the cold corn in a bowl along with diced tomato, red onion, jalapeno, and coriander (optional), and freshly squeezed lime juice for freshness and acidity. Add sea salt flakes to taste and cracked black pepper (20 cracks worth). Stir well until evenly combined, resulting in a delicious corn salsa.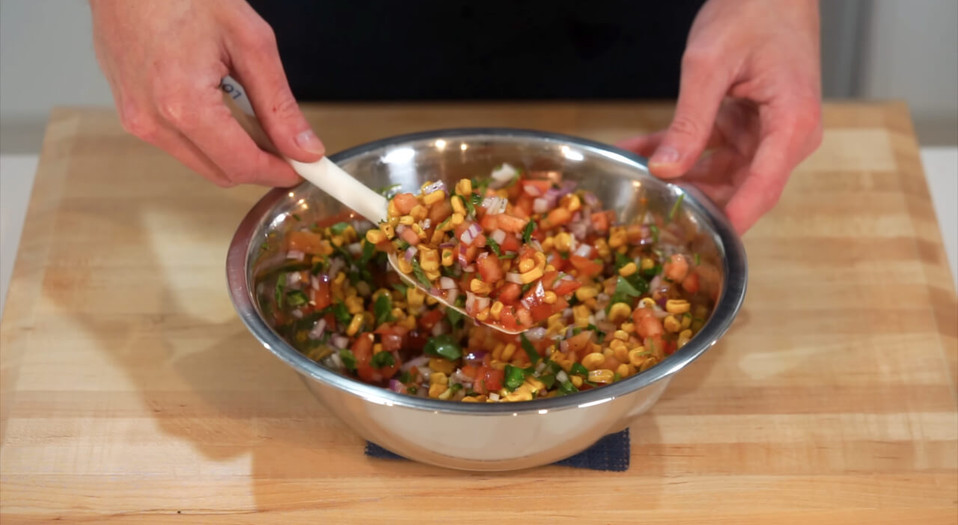 Assemble the bowls by adding the cooked basmati rice, beef mince, lettuce (if using), corn salsa, black beans, cheddar cheese, spring onions or scallions, diced tomatoes, diced red onion, diced jalapeno, and chopped coriander to each bowl. Serve and enjoy!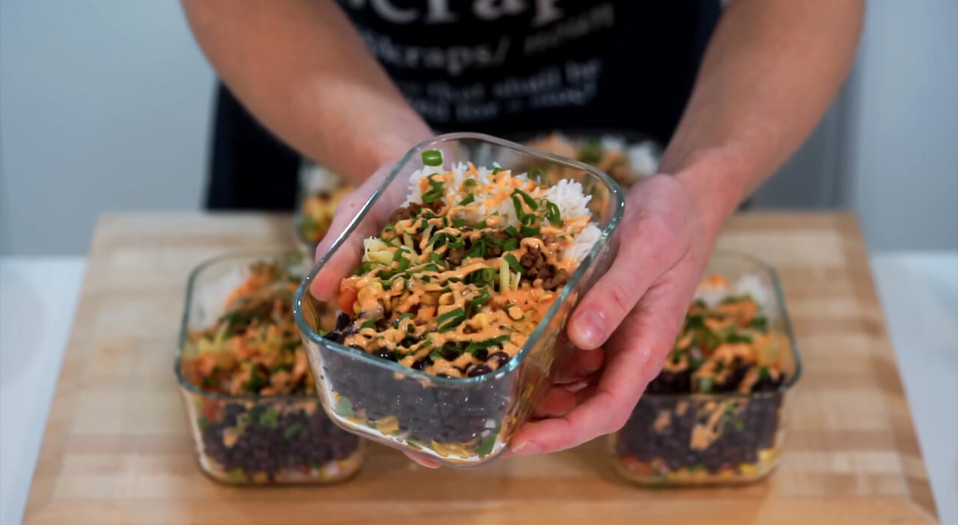 Chef Jack Ovens
Qualified Chef & Content Creator from Adelaide, South Australia
Visit Website