Ingredients
6 bone-in skinless chicken thighs
2 cups basmati rice (golden Sella or pure)
3 cups chicken stock
½ tablespoon herb de Provence (Or any other Italian herb of your choice)
1 teaspoon paprika
½ tablespoon ginger, minced
1 tablespoon garlic, minced
1-2 teaspoon salt
½ teaspoon black pepper
1 small or medium-sized onion, chopped
2 tablespoon butter
2 tablespoon vegetable oil
2 tablespoon chopped spring onions (or chopped chives)
Small cherry tomatoes (optional)
Directions
Step 1
Prepare all ingredients. Marinate your chicken thighs with paprika, salt, and pepper. You can leave the marinated chicken to sit in the fridge for a few hours to further enhance flavour.
---
Note: Feel free to use boneless or bone-in chicken thighs and have the skin removed or leave some intact based on your preferences. You may also opt for chicken breast, though the chicken may turn out a little drier.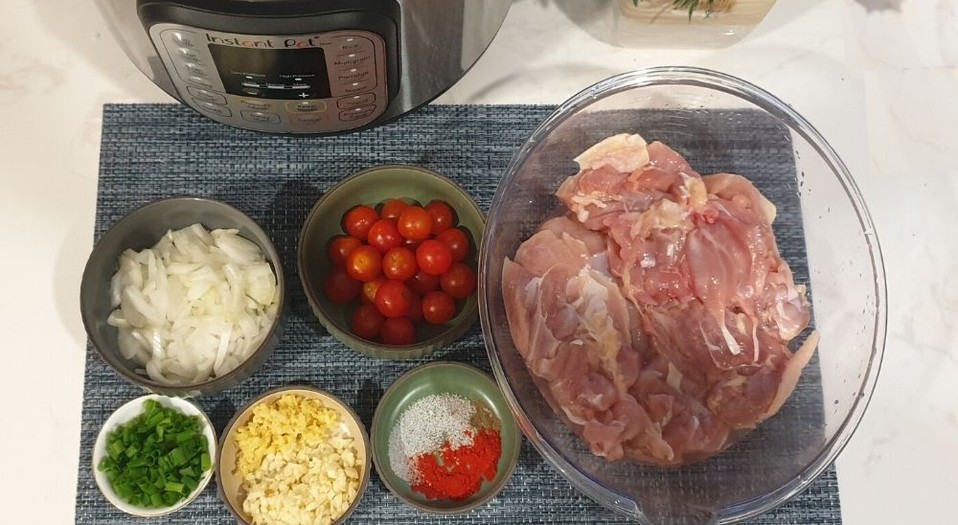 Step 2
Switch on your Instant Pot and select the 'Saute' mode at normal temperature. Dump in your butter and vegetable oil, followed by your chopped onions and sauté your onions until soft. Stir the onions frequently to prevent them from charring.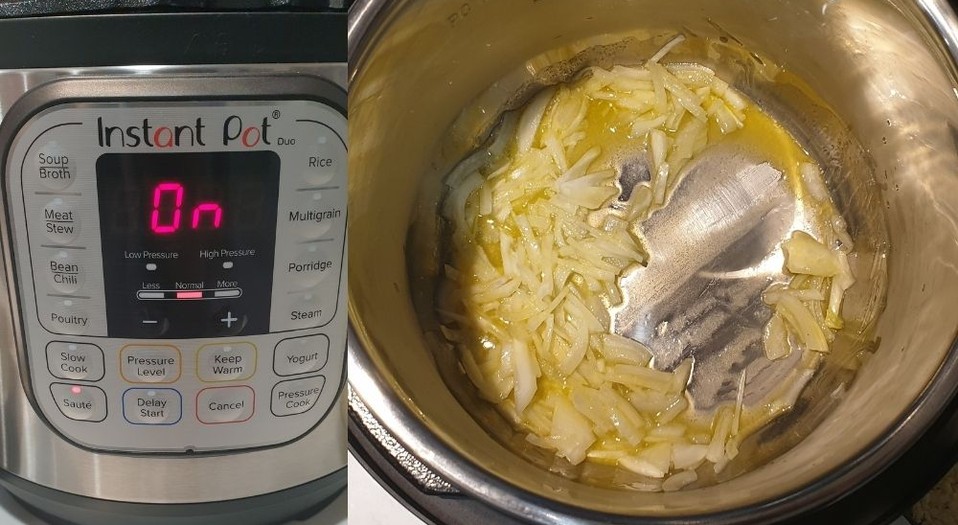 Step 3
Add the minced garlic and ginger into the Instant Pot and mix well. In a minute or so, place the marinated chicken thighs into the Instant Pot. Allow them to cook undisturbed for 3 minutes on each side. Remove the browned chicken.
---
Note: If you've just washed your chicken before cooking, it is best to dab them with a paper towel to remove excess moisture before marination. Additionally, ensure you do not overcrowd your Instant Pot with too many chicken thighs. Doubling or even tripling this recipe may require you to cook in two or more batches. These steps ensure that the chicken thighs are sautéed (and not steamed). You want to achieve that golden-brown colour for the best results.
---
Rescue tip: If you notice your chicken steaming instead of browning, transfer them quickly to a pan and brown them on medium to high heat for a few minutes. 
Step 4
Dump in 2 cups of chicken broth into the pot. Ensure you deglaze the bottom of the inner pot thoroughly. This prevents your rice from charring during the cooking process.
Step 5
Wash and drain your basmati rice. Add the basmati rice into the Instant Pot, followed by the remaining 1 cup of chicken stock and your Italian herbs of choice. Additionally, you can also add some optional ingredients, such as cherry tomatoes, spinach, parsley, salt (to taste), or other ingredients of your choice. Do not mix them. Finally, place your browned chicken thighs on top of the rice.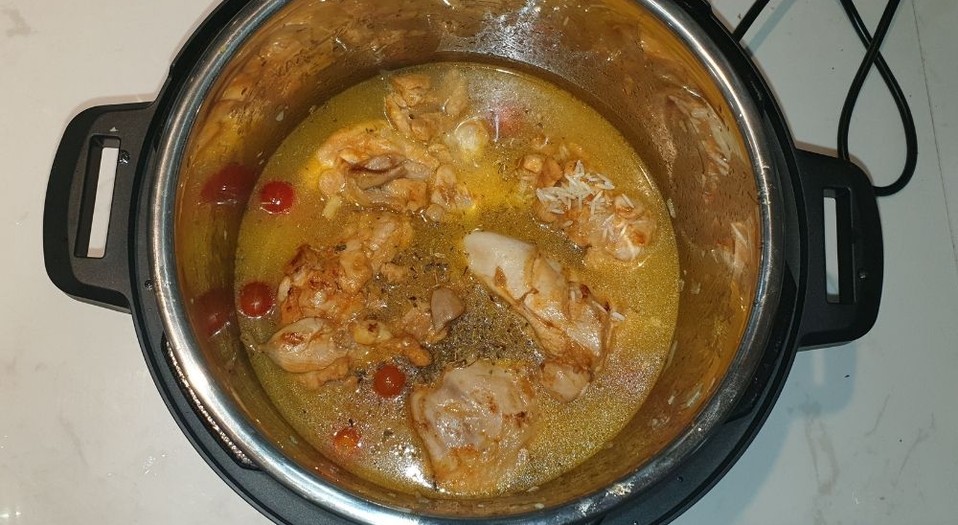 Step 6
Manually select the 'pressure cook' and 'high pressure' options on your Instant Pot, then adjust the cooking time to 6 minutes.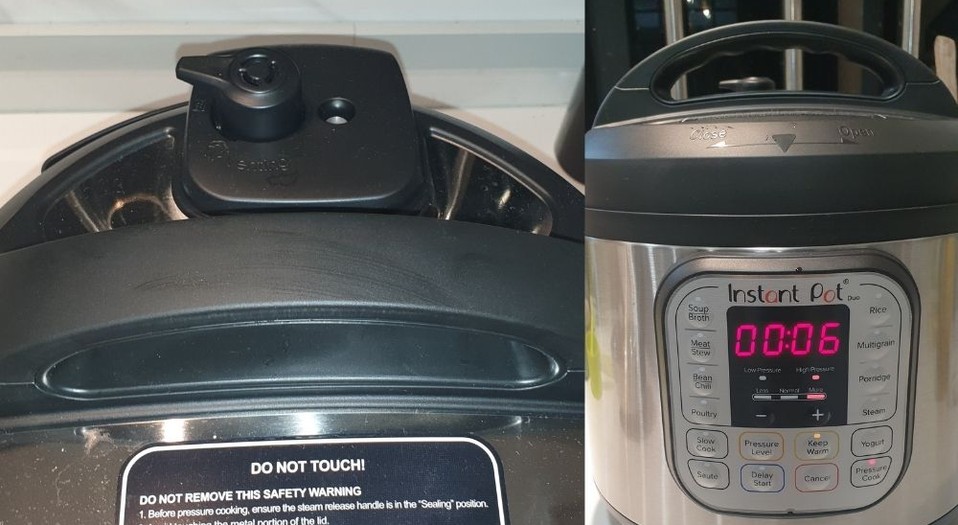 Step 7
Once the time is up, your Instant Pot will let you know. Do not open the lid immediately. Instead, allow the pressure inside your naturally release for at least 10 minutes. The contents will continue to cook a little more during this period. Then, do a quick release (preferably with a wet cloth or mittens on).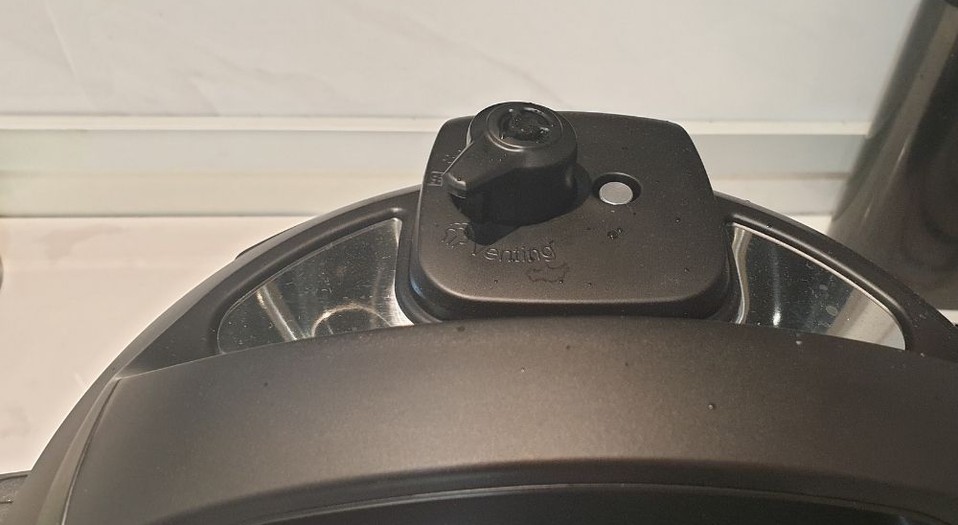 Step 8
Carefully remove the lid. Take out the chicken thighs before adding some chopped spring onions or chives. Then, stir the rice to mix it completely.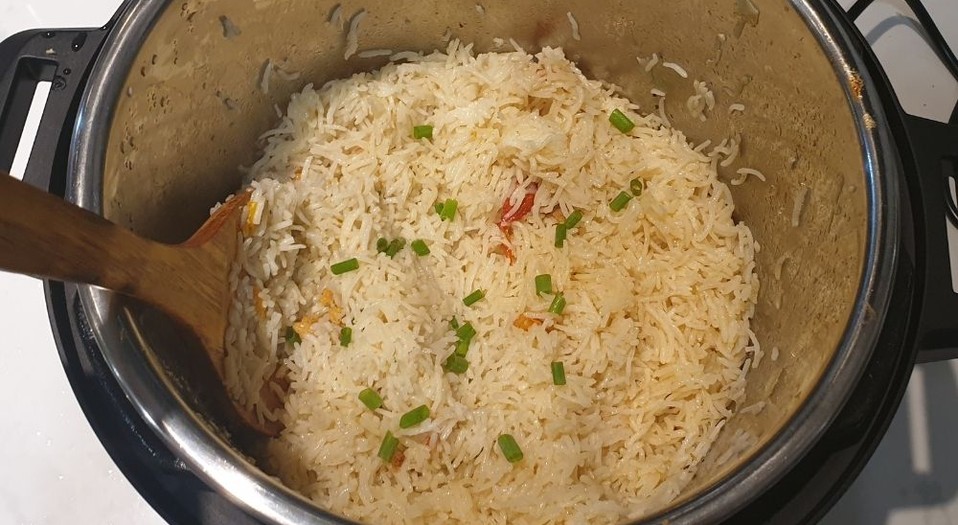 Step 9
Leave to rest for a few minutes before serving. Enjoy!
---
Note: Allow to cool completely before packing into meal prep containers. This dish keeps well for up to 3 days. 
---
Recipe adapted from
The Dinner Bite