Ingredients
Chicken fillet - 400 g
Chipotle sauce - 1.5 tsp
Olive oil - 30 ml
Garlic - 2 cloves
Dried herbs - 3 pinches
Corn - 50 g
Lime juice - 2 tbsp
Chopped red bell pepper - 1/2 pc.
Chopped green bell pepper - 1/2 pc.
Black beans - 50 g
Sliced onion - 1 pc.
Rice - 50 g
Red quinoa - 20 g
Salt, spices - to taste
Directions
Step 1
Pour olive oil, lime juice, chipotle, dried herbs and minced garlic into a cup. Mix everything up. This sauce turns out to be quite spicy. If you don't want spicy meat, reduce the amount of chipotle.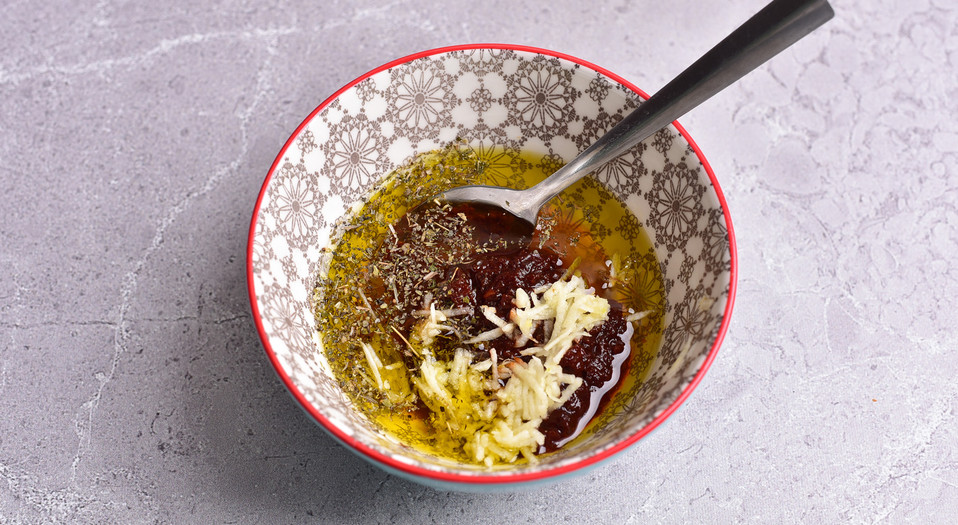 Step 2
Put the chicken fillet in a bag and pour the marinating sauce there.
Step 3
Let the air out of the bag, zip and mix. Leave on for 15 minutes or longer to marinate. Then transfer to a baking dish and cook in the oven at 180 degrees C for 25 minutes. To prevent the breast from drying out on top, cover the form with foil.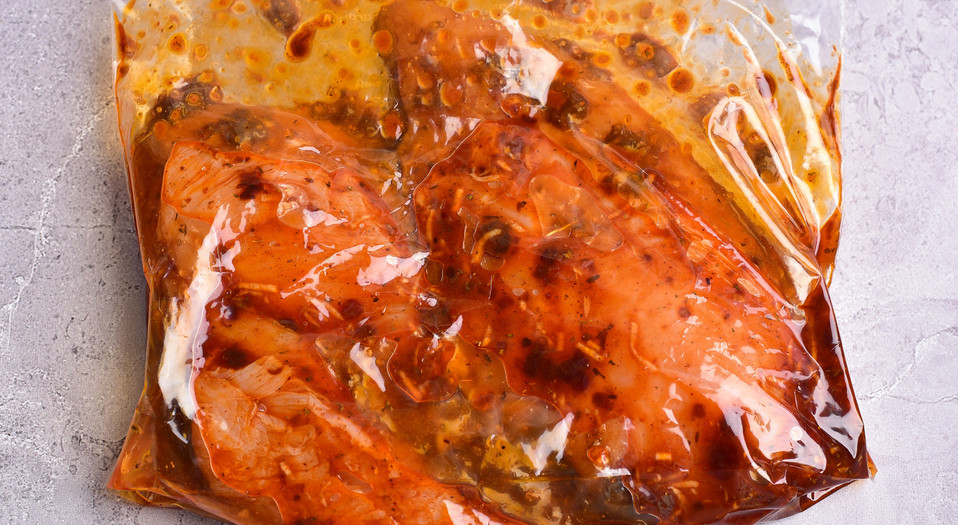 Step 4
Put the red and green chopped peppers, as well as the chopped onions, black beans and corn into a preheated pan. Fry for about a minute.
Step 5
Transfer the rice and red quinoa to the pan. Fry with vegetables for a couple of minutes. Then pour in water (about 200 ml), add salt and spices to taste. Cook until rice is soft (20 minutes).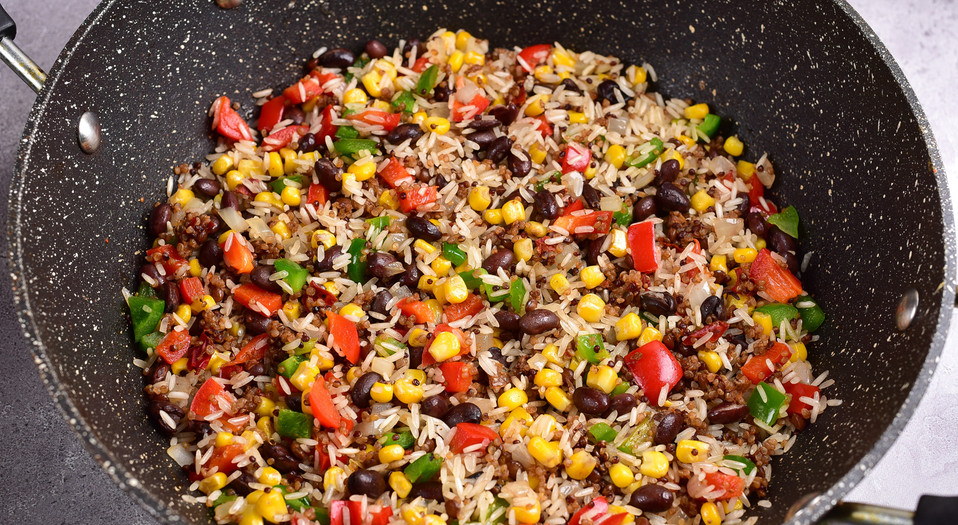 Step 6
Let the baked fillet cool slightly, then cut it into pieces. Serve with rice mixed with quinoa and vegetables. You can pour the remaining sauce over the chicken and rice if you wish. You can also add some fresh herbs for serving.