Recipes
Simple Steak & Pork Rice Stir Fry
Calculated automatically based on ingredients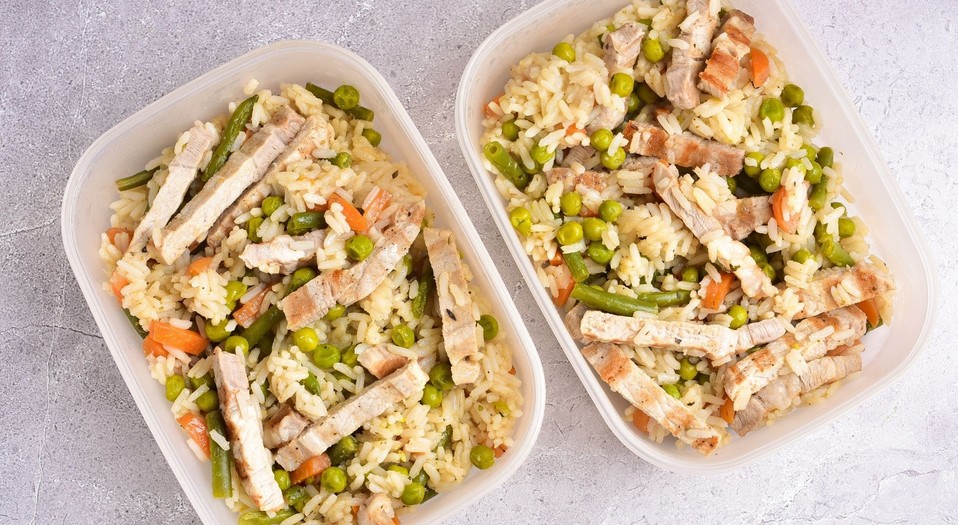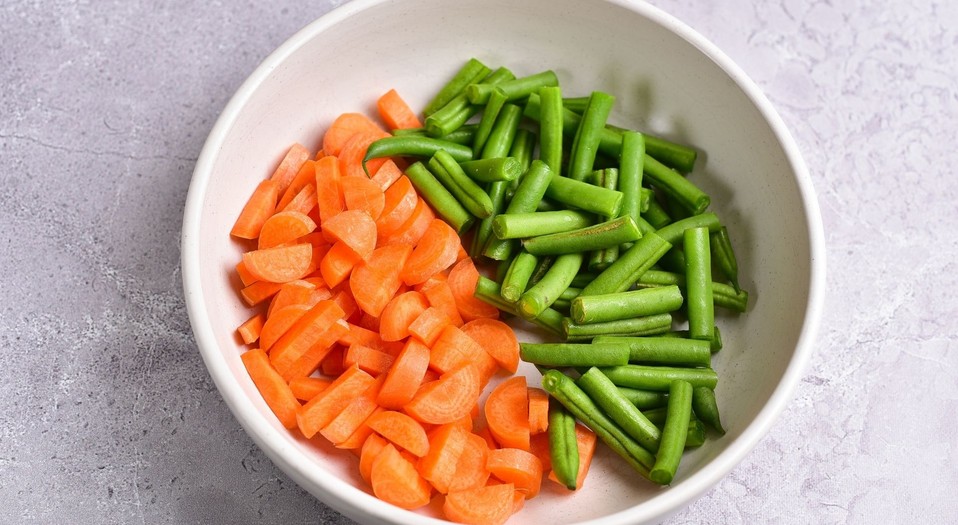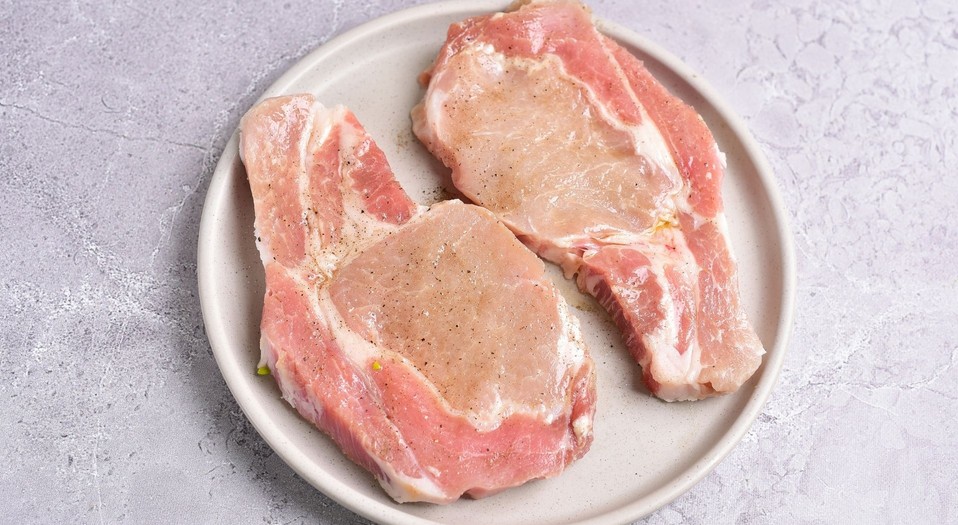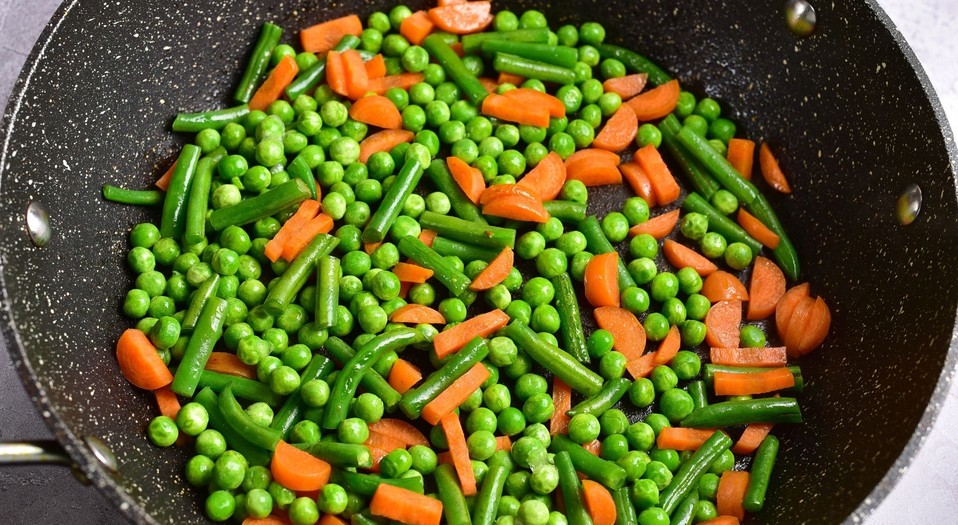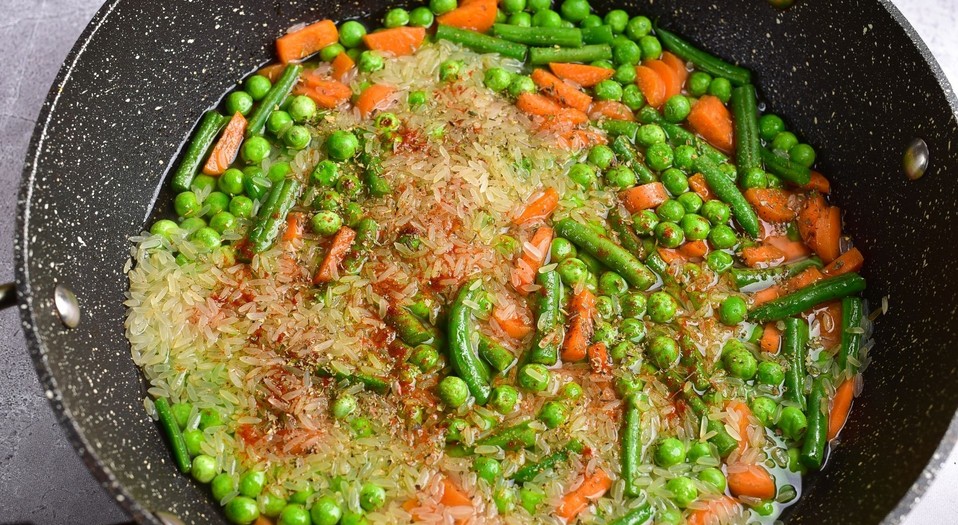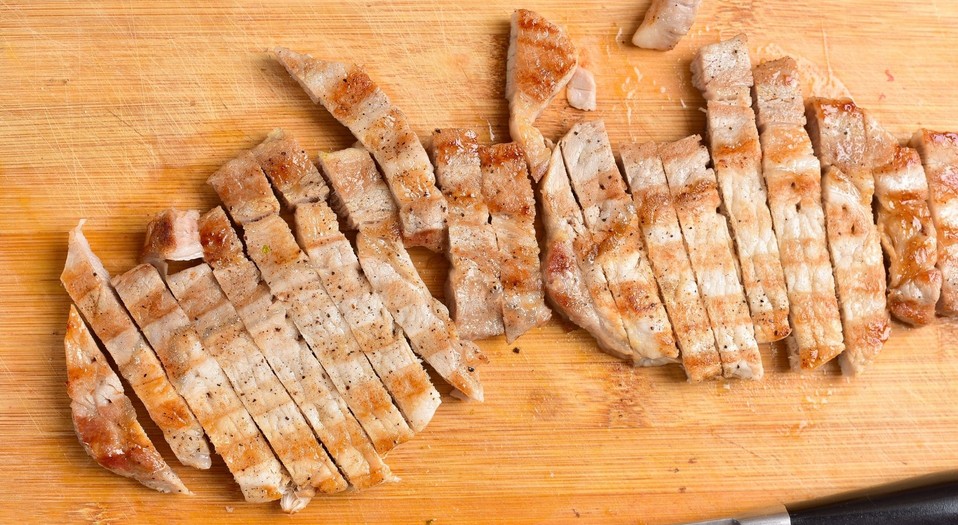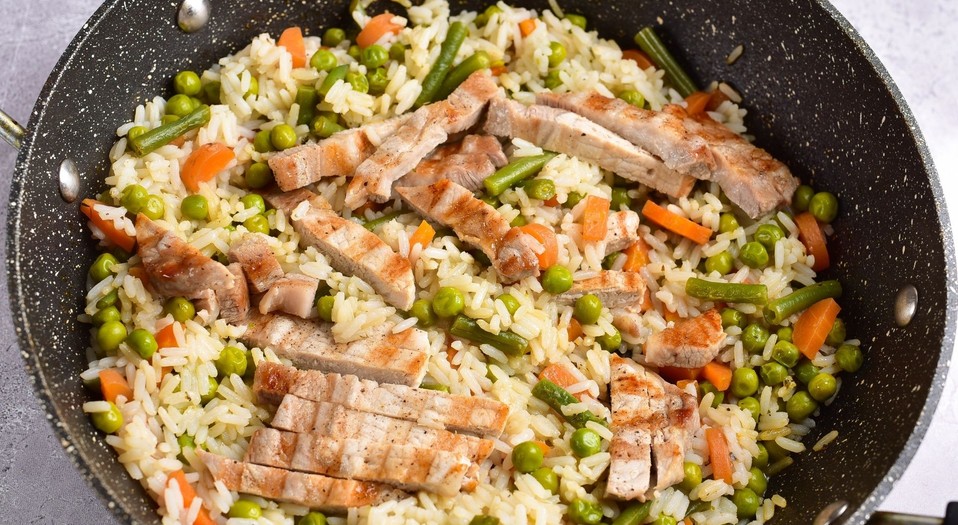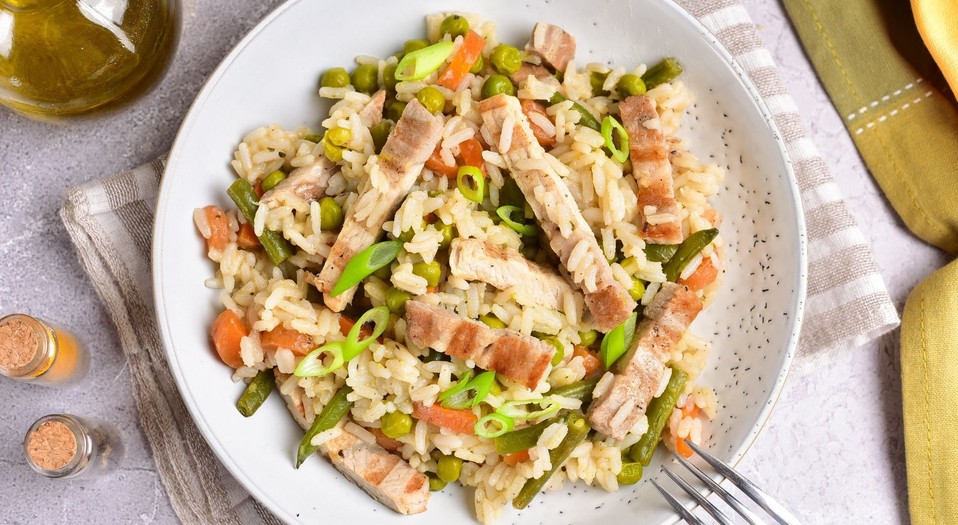 In addition to basic ingredients, the dish also contains many vegetables, which adds more fiber and vitamins. Pork Rice Stir Fry is perfect for lunch. You can use less fatty or more fatty pork.
Ingredients
300g Pork
1 Carrots
100g Green beans
70g Peas
10ml Frying oil
50g Rice
Salt to taste
Spices to taste
½ tsp. Dried herbs
2 feathers of spring onion
150ml Water
Directions
Cut the carrots and green beans into small pieces.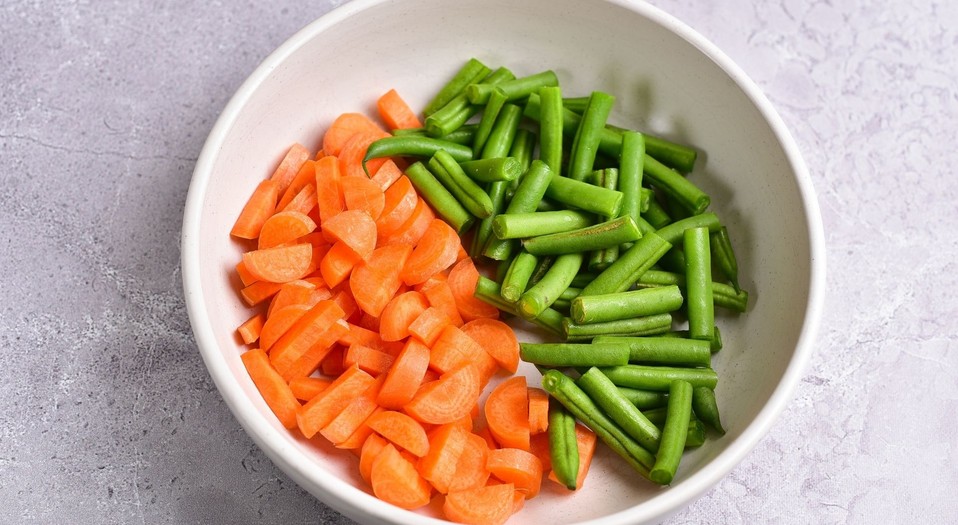 Wash and dry the pork steaks, spread with oil, sprinkle with spices, salt and leave for 10 minutes. Then fry them on the grill or in a pan - 4 minutes on each side, until completely cooked.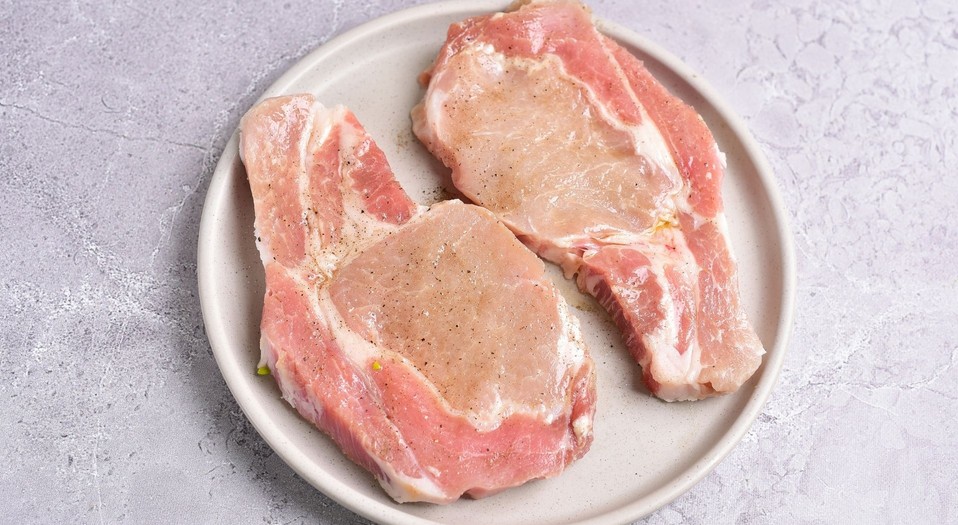 Put green beans, carrots in a hot dry frying pan, add fresh peas and fry everything on low heat for 2-3 minutes.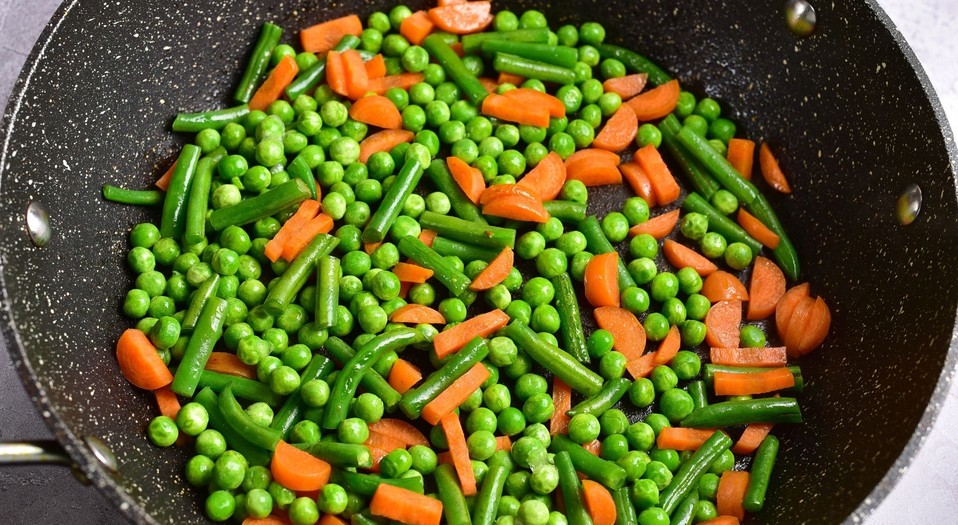 Add rice, salt, spices, herbs to the pan. Stir and cook for another 15-20 minutes. If the water has boiled away and the rice hasn't cooked yet, add more water.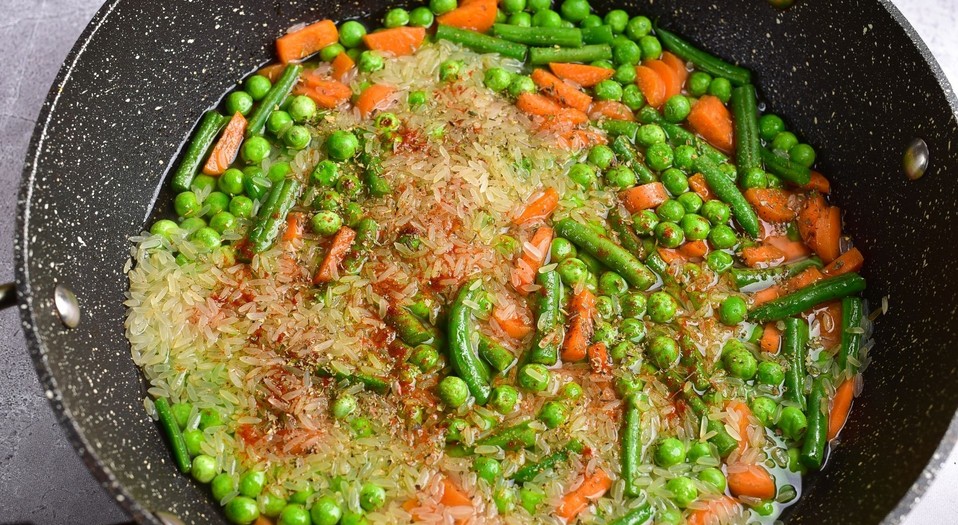 When the steaks are overcooked, cut them into strips.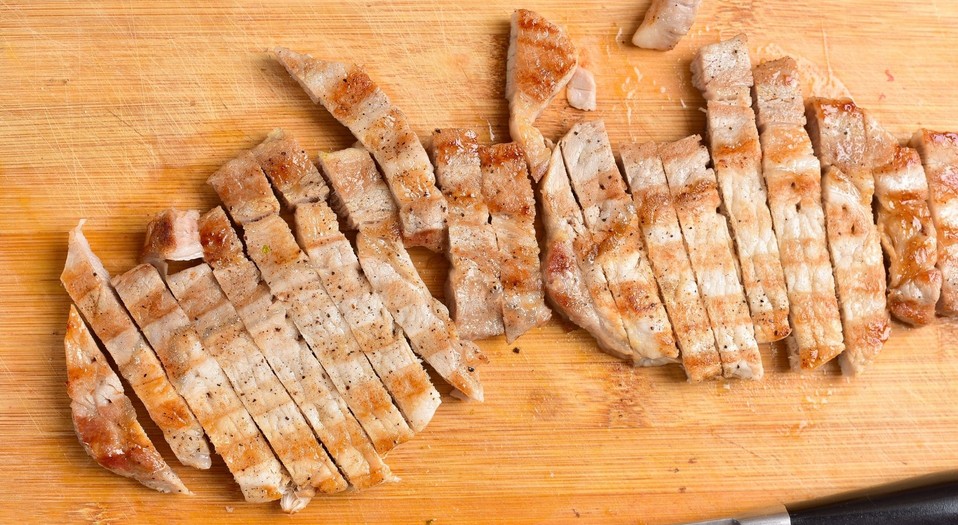 Place the pork in a skillet and fry everything together for another 2-3 minutes.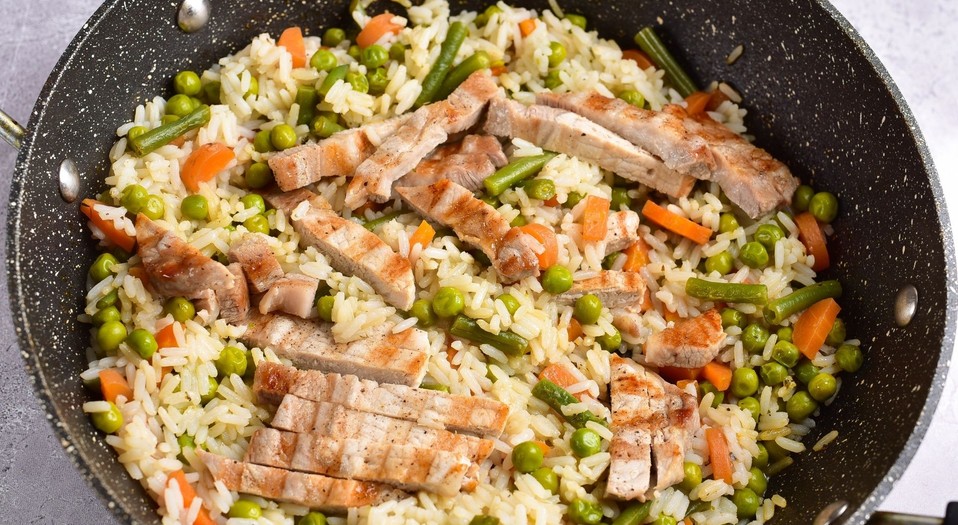 Serve the pork rice stir fry hot or warm. You can add fresh chopped herbs such as scallion or cilantro to the serving before serving.