Ingredients
300g Pork
1 Carrots
100g Green beans
70g Peas
10ml Frying oil
50g Rice
Salt to taste
Spices to taste
½ tsp. Dried herbs
2 feathers of spring onion
150ml Water
Directions
Step 1
Cut the carrots and green beans into small pieces.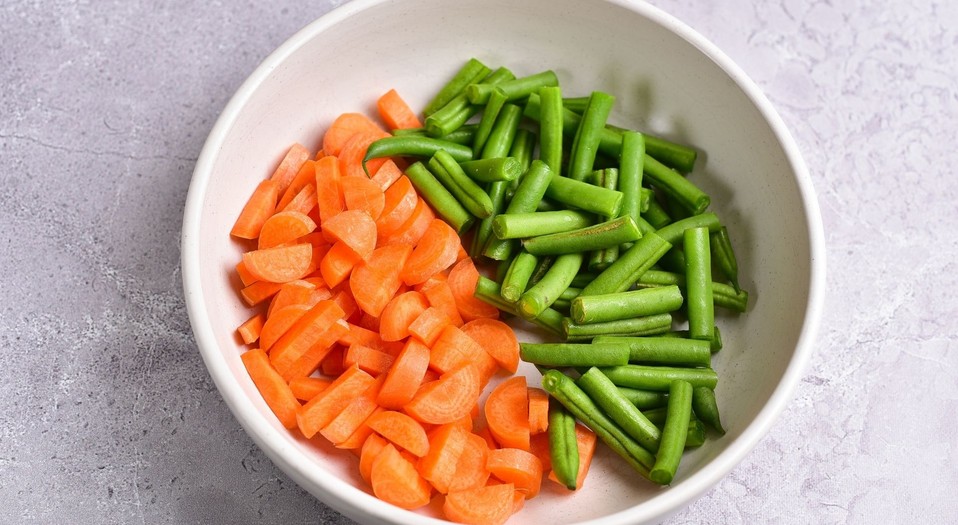 Step 2
Wash and dry the pork steaks, spread with oil, sprinkle with spices, salt and leave for 10 minutes. Then fry them on the grill or in a pan - 4 minutes on each side, until completely cooked.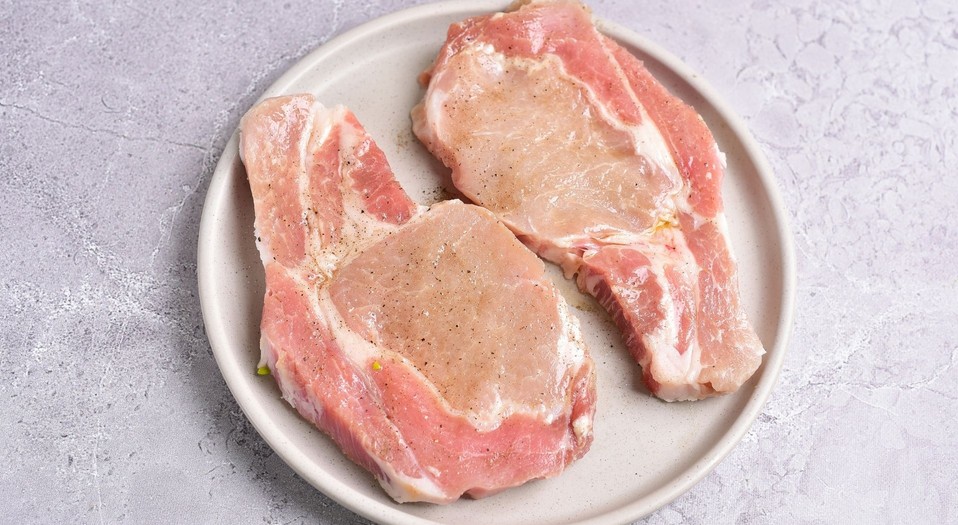 Step 3
Put green beans, carrots in a hot dry frying pan, add fresh peas and fry everything on low heat for 2-3 minutes.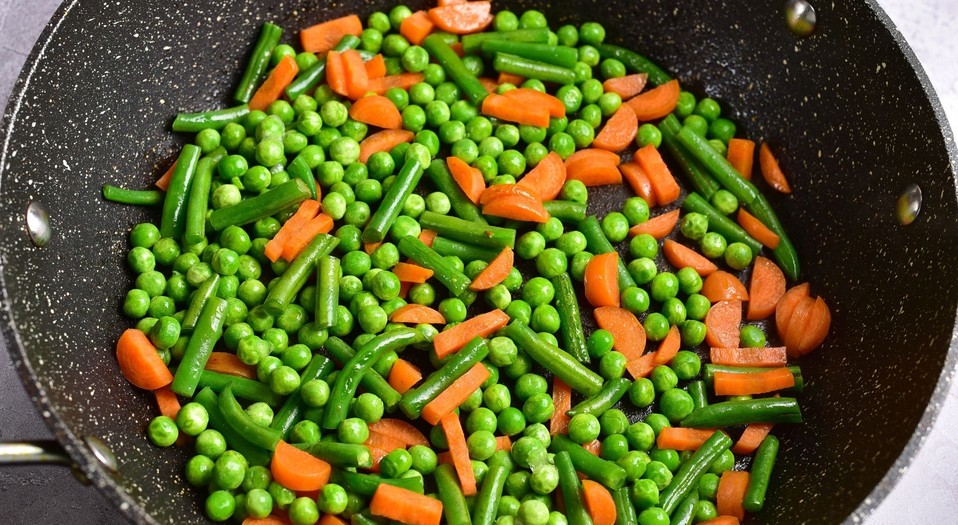 Step 4
Add rice, salt, spices, herbs to the pan. Stir and cook for another 15-20 minutes. If the water has boiled away and the rice hasn't cooked yet, add more water.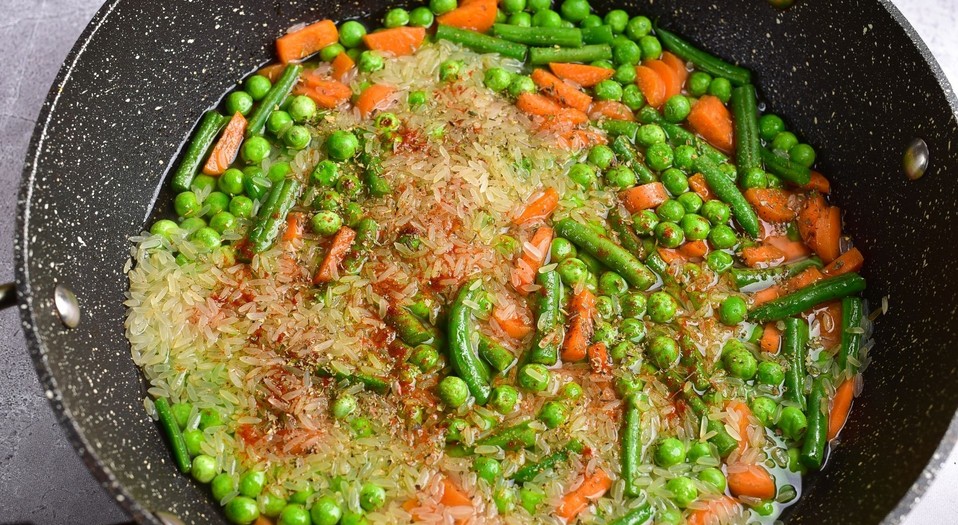 Step 5
When the steaks are overcooked, cut them into strips.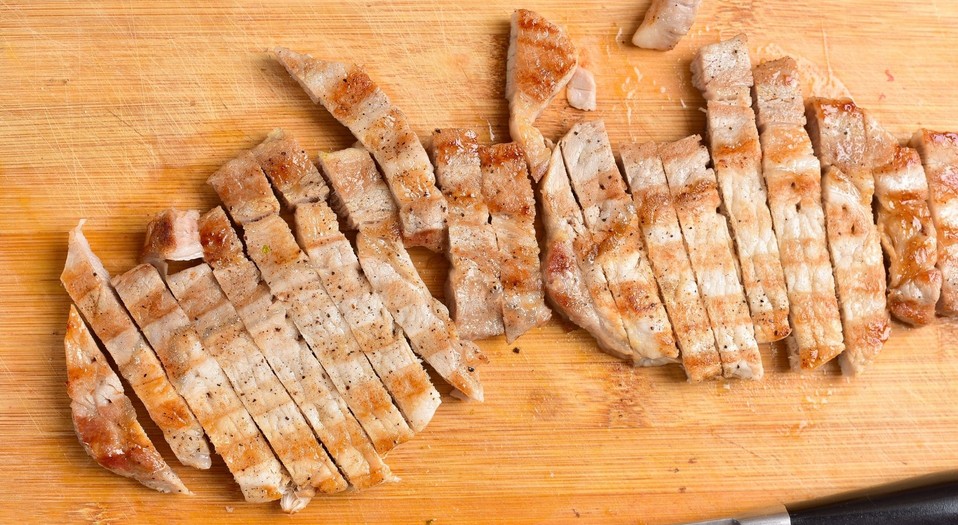 Step 6
Place the pork in a skillet and fry everything together for another 2-3 minutes.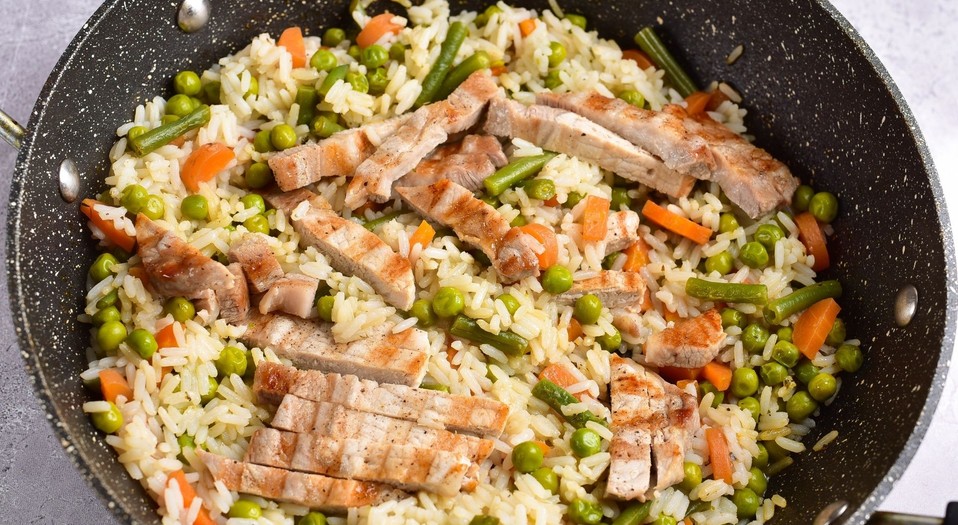 Step 7
Serve the pork rice stir fry hot or warm. You can add fresh chopped herbs such as scallion or cilantro to the serving before serving.