Ingredients
2 tbsp coconut oil
500g beef fillet
400g swiss brown mushrooms
1 red capsicum
240g shallots
5 garlic cloves
2 tsp sweet paprika
2 sprigs of fresh thyme
1 tbsp Dijon mustard
1 cup beef stock
300ml coconut cream
1 tsp arrowroot flour
2 cups spinach
820g sweet potato
400g beetroots
2 tbsp fresh parsley, diced
Directions
Step 1
Dice the beef fillet into 3cm cubes.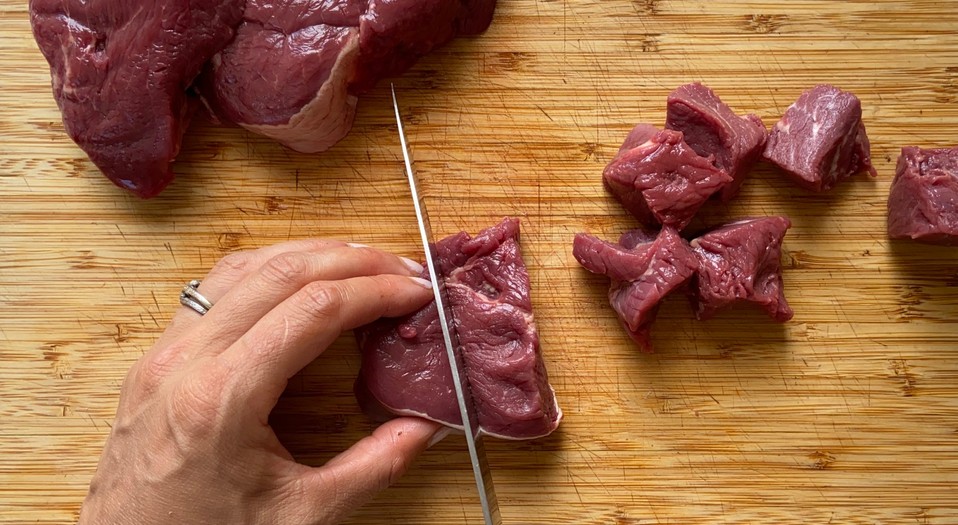 Step 2
Slice the mushrooms thickly and dice the red capsicum. Roughly slice the shallots.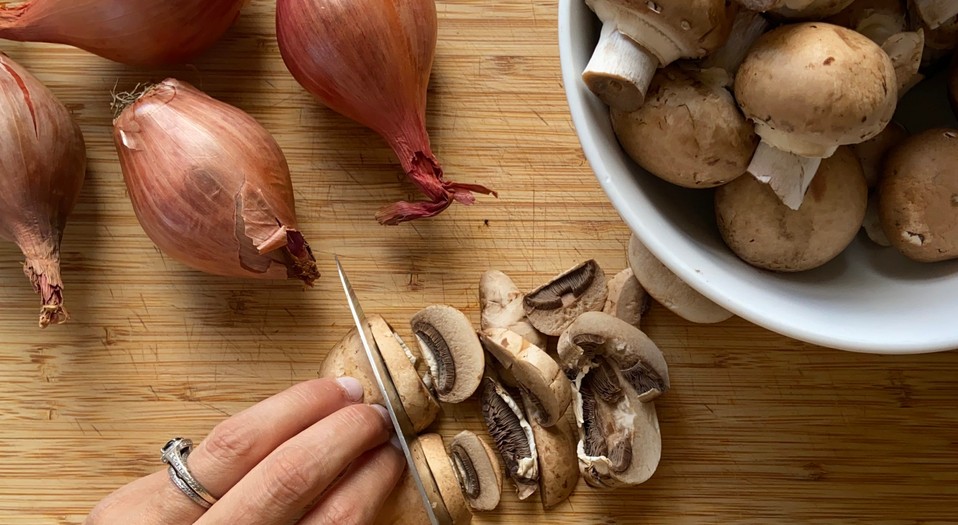 Step 3
Heat half the coconut oil in a heavy-based pot over high heat. Cook the beef in 2-3 batches, turning occasionally until browned. Remove and set aside.
Step 4
Melt the remaining oil in the pan. Add the mushrooms, capsicum and shallots. Stir occasionally for 5 mins or until the shallots soften slightly and the mushrooms have colour.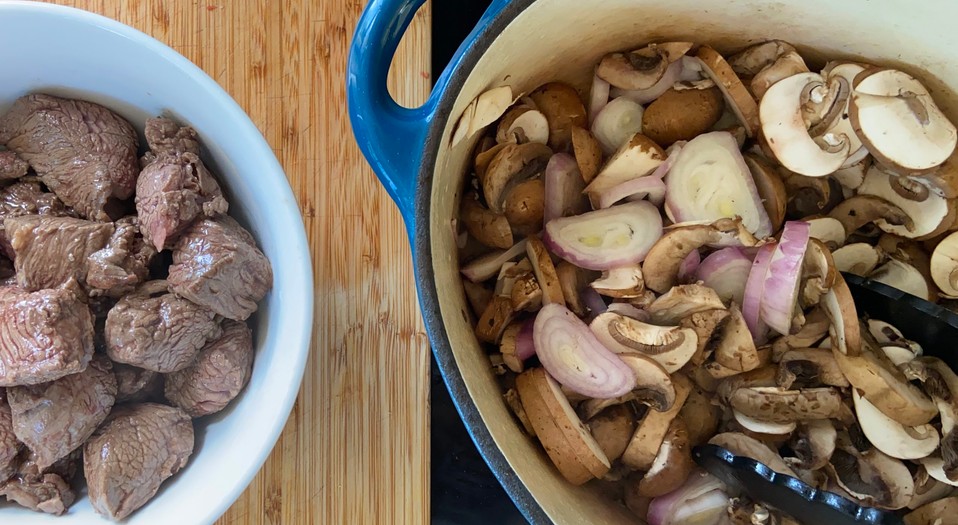 Step 5
Add 4 garlic cloves, paprika, thyme and mustard. Sautee until fragrant.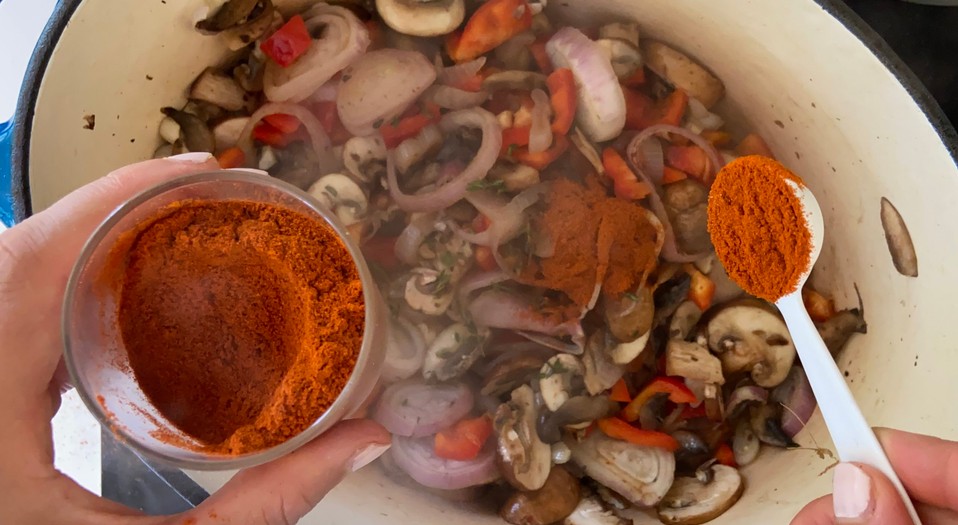 Step 6
Return the beef to the pot and add the bone broth. Cover with a lid and turn the heat down to low-medium. Simmer gently for 2 hrs (check at 1.5 hrs) until the beef falls apart easily. Add more broth if needed.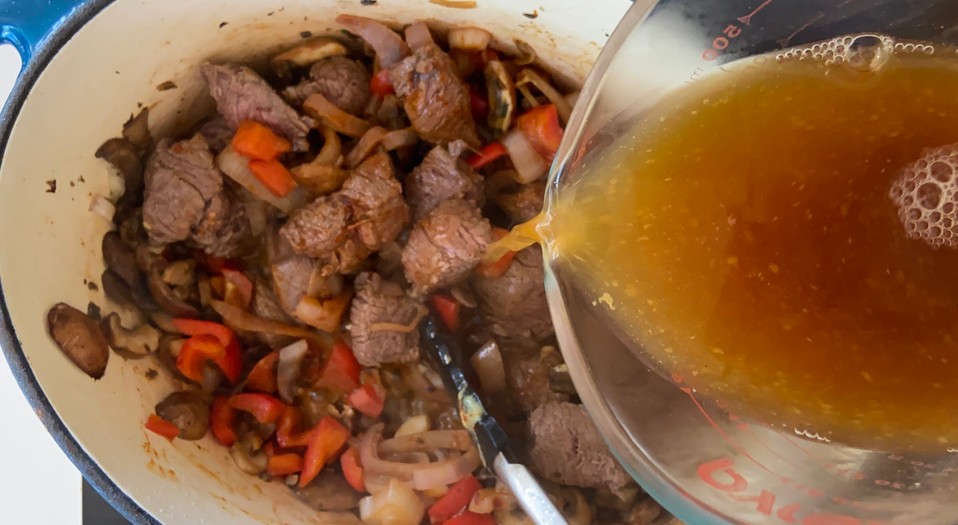 Step 7
Meanwhile, wash the sweet potato and beetroot and dice them into 3cm pieces.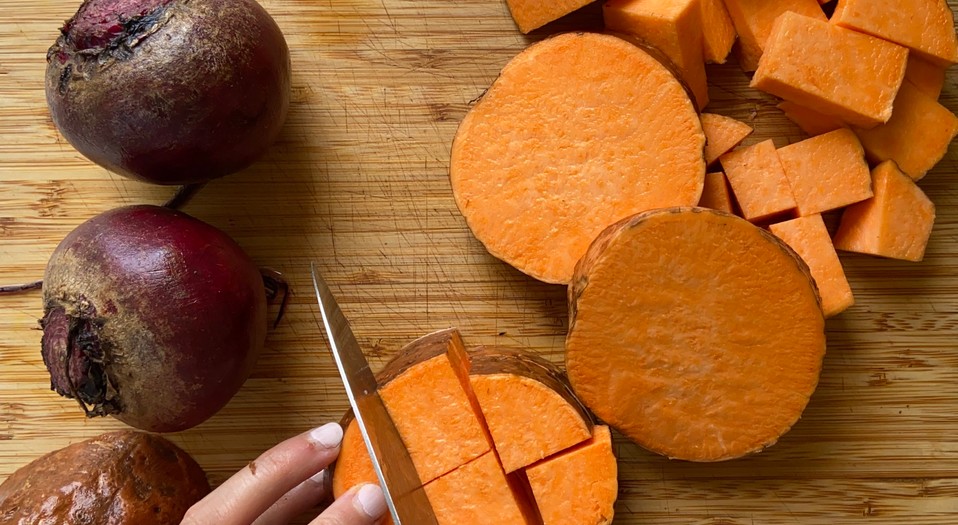 Step 8
Place in a pot and cover with water about 2cm above the vegetables. Add a pinch of salt and bring to a simmer over medium-high heat.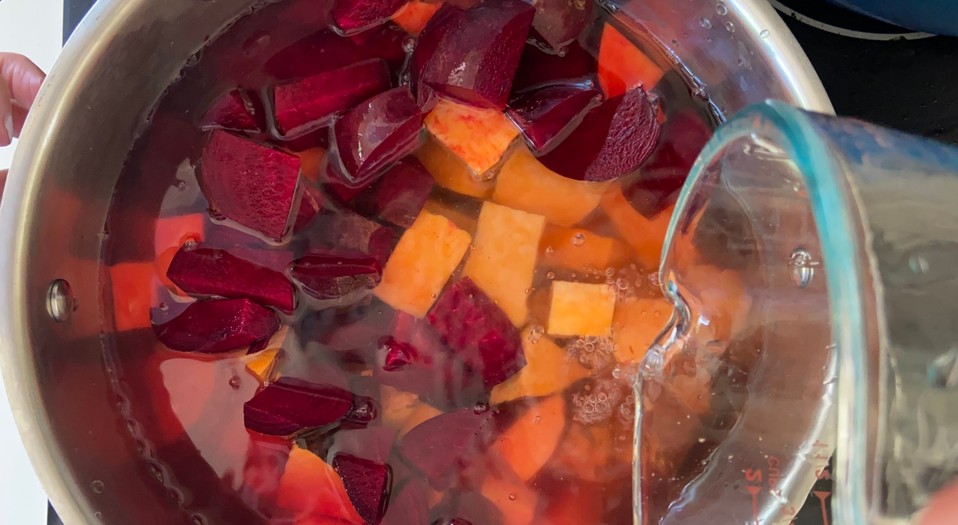 Step 9
Reduce the heat and simmer until the potatoes are tender (approximately 10-12 minutes). Drain well, then return the sweet potato and beetroot to the pot. Add 1 crushed garlic clove and season with salt and pepper to taste. Mash the sweet potatoes to your desired consistency.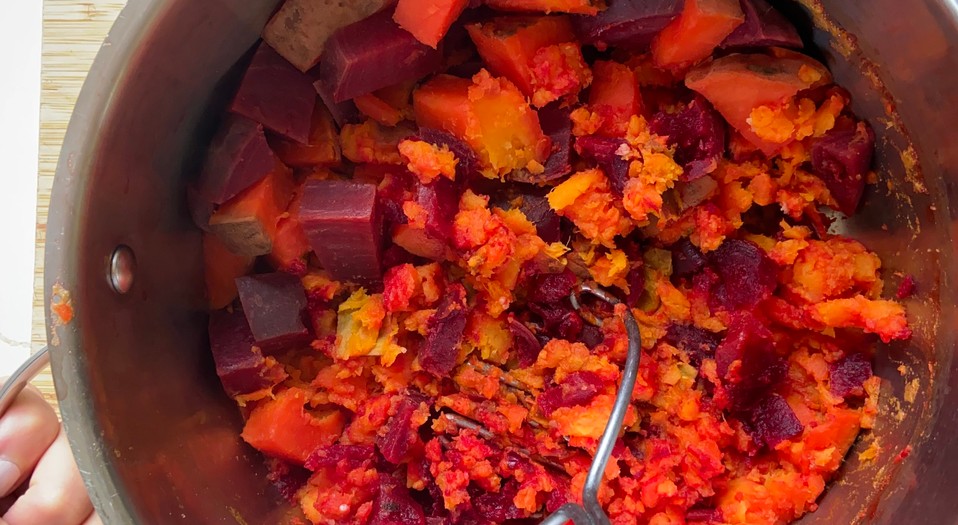 Step 10
Once the beef is tender, add the coconut cream and spinach and stir to combine.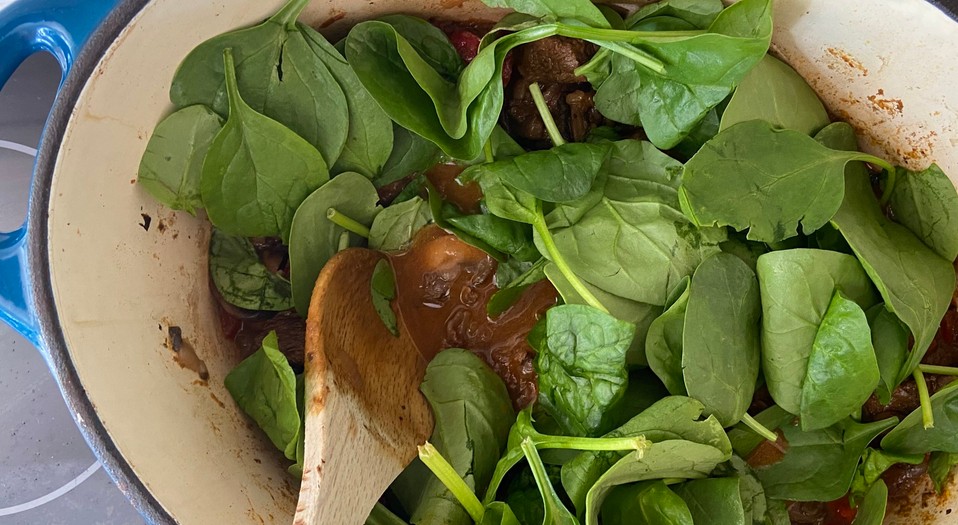 Step 11
Serve the beef stroganoff with the vegetable mash. Sprinkle with fresh parsley and enjoy.