Recipes
YouFoodz Inspired Satay Chicken & Veg
Calculated automatically based on ingredients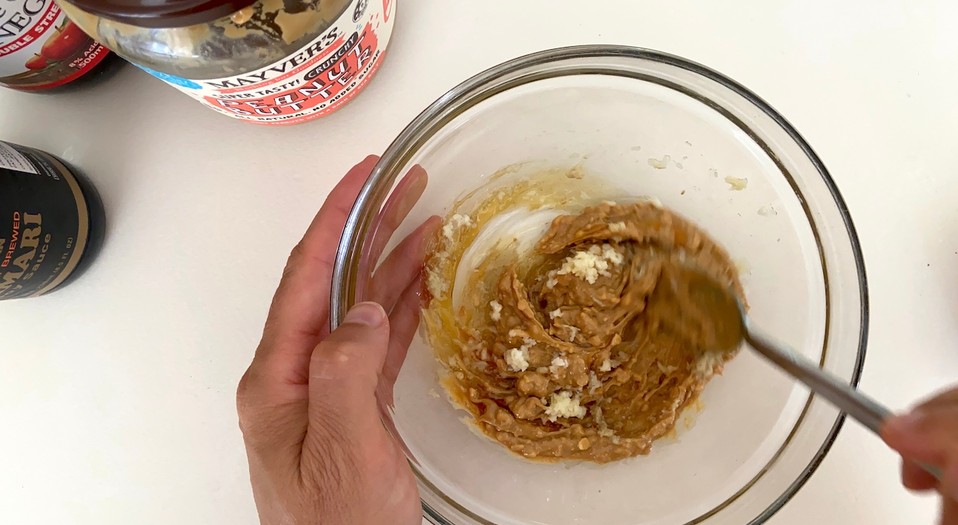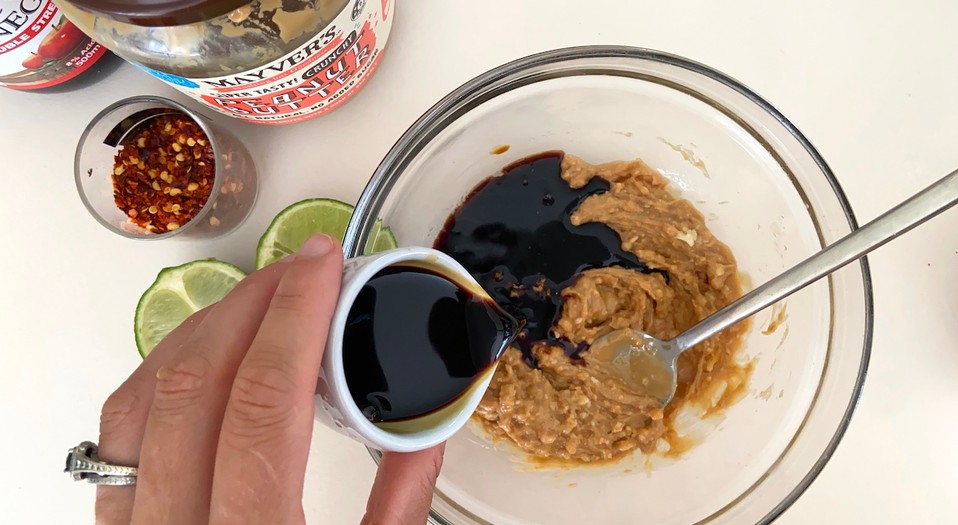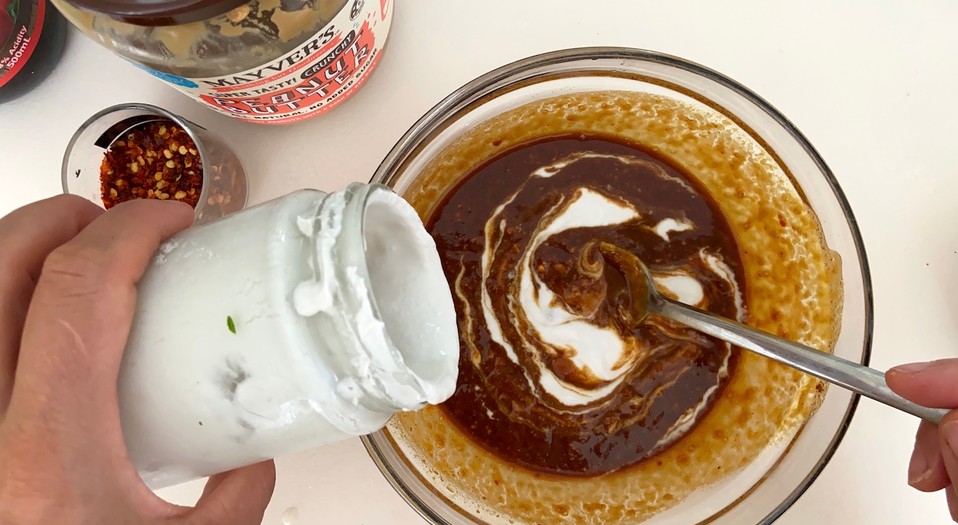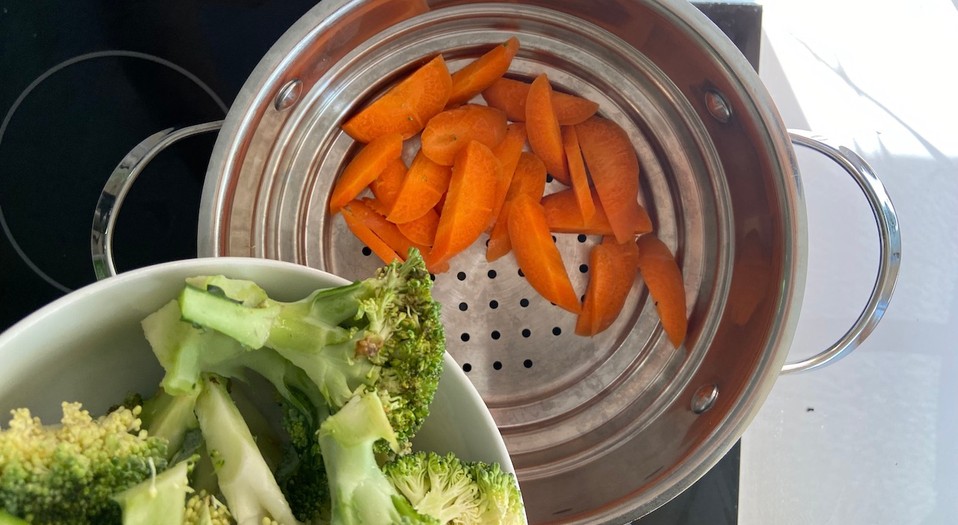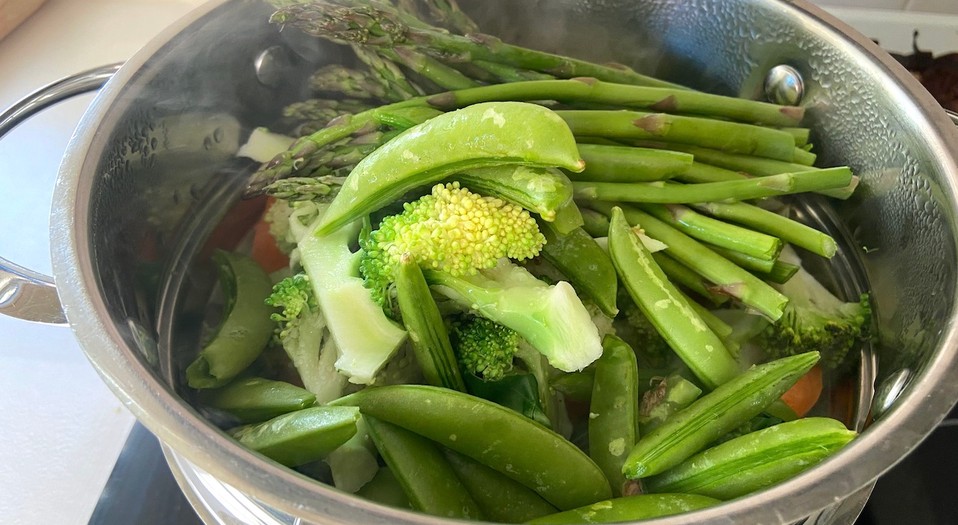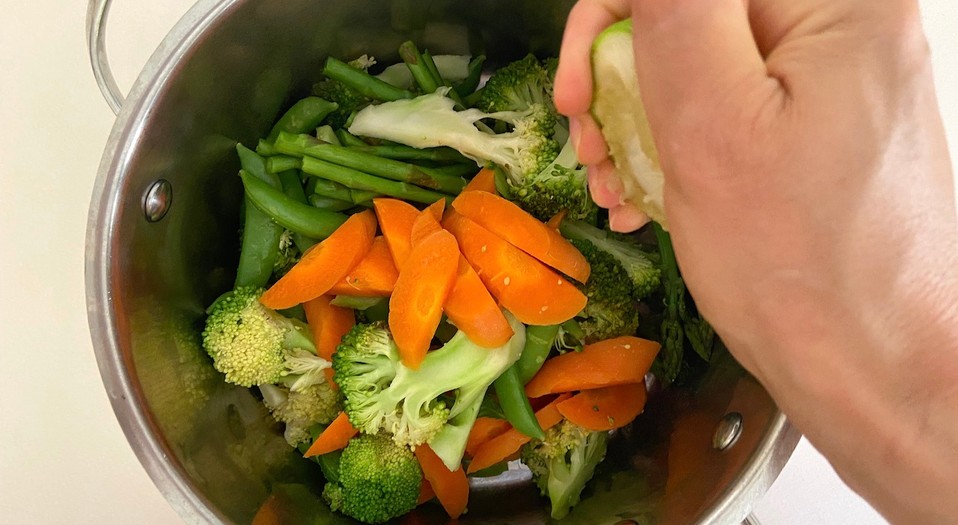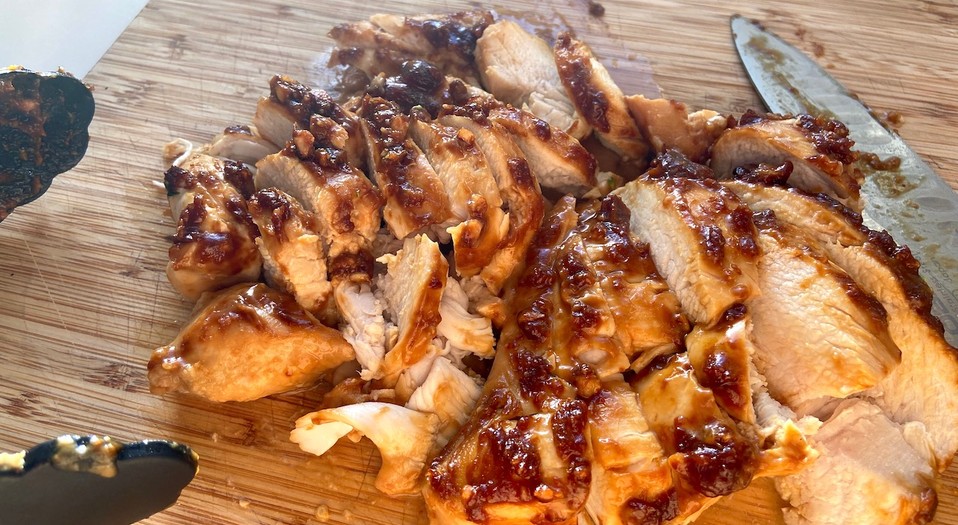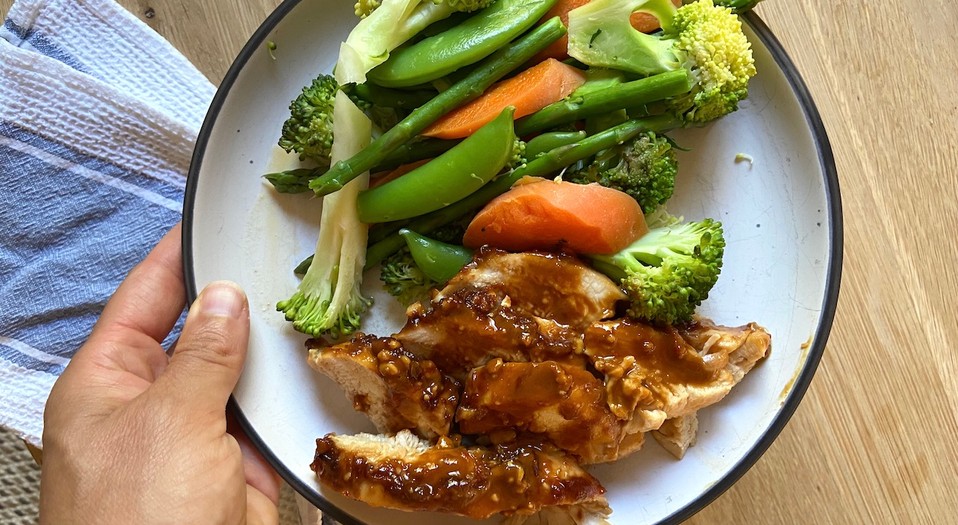 Ingredients
1/3 cup Mayver's Crunchy Peanut Butter Crunchy
1/4 cup tamari
1 tbsp honey
1/2 tbsp fresh ginger, grated
1 garlic cloves, crushed
1 lime, juiced
1/4 tsp red chilli flakes
1 tbsp coconut milk
650g free-range chicken breast
280g broccoli florets
1 carrot, roughly sliced
100g sugar snaps
110g baby asparagus, ends removed
2 garlic, crushed
1 lemon, juiced
1/4 cup flat-leaf parsley, finely sliced
Directions
Preheat the oven to 170C. In a small bowl, add the peanut butter, honey, ginger and garlic. Mix well.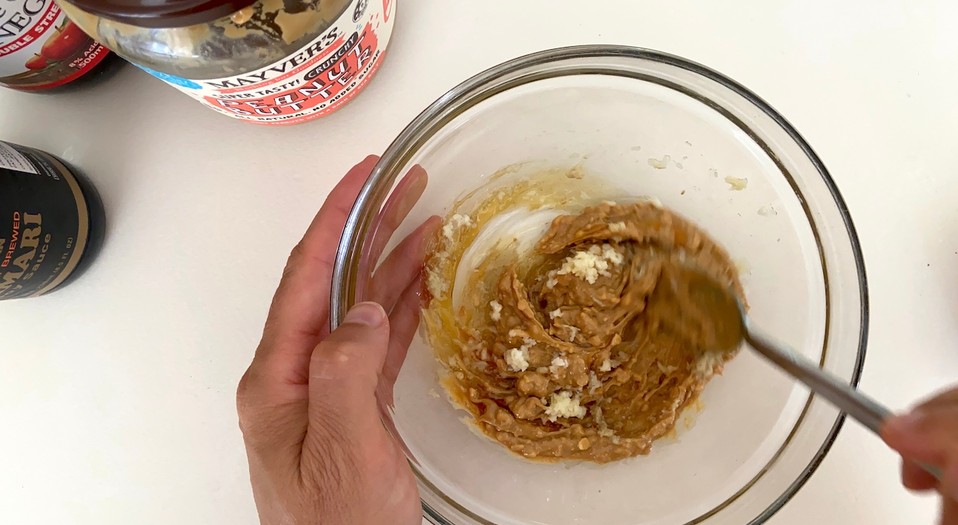 Stir in the tamari, lime juice, chilli and flakes.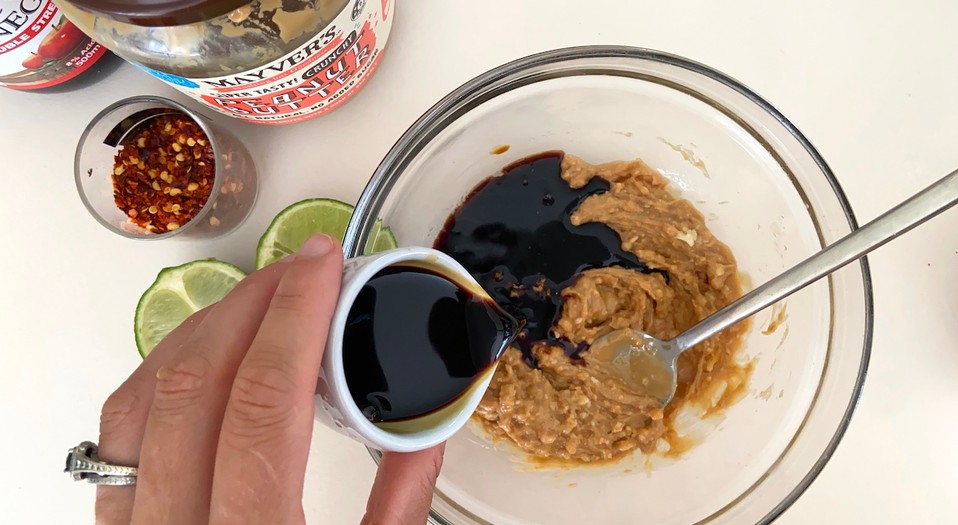 Add coconut milk and mix well.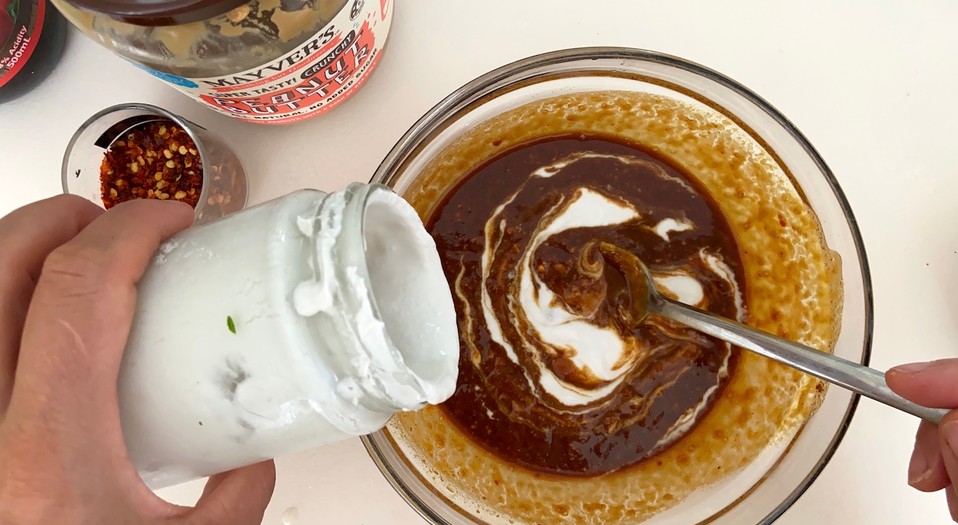 Place the chicken breast into a small baking tray. Coat the chicken with the satay mixture. Leave about 3 tbsp of sauce to serve. Bake in the oven for 25-30mins and baste the chicken every 5-10 minutes with the sauce. If burning, cover loosely with foil. Remove when cooked.
Bring a pot of water with a steamer to a boil. Add the broccoli florets and carrots to steam for 3-5 mins.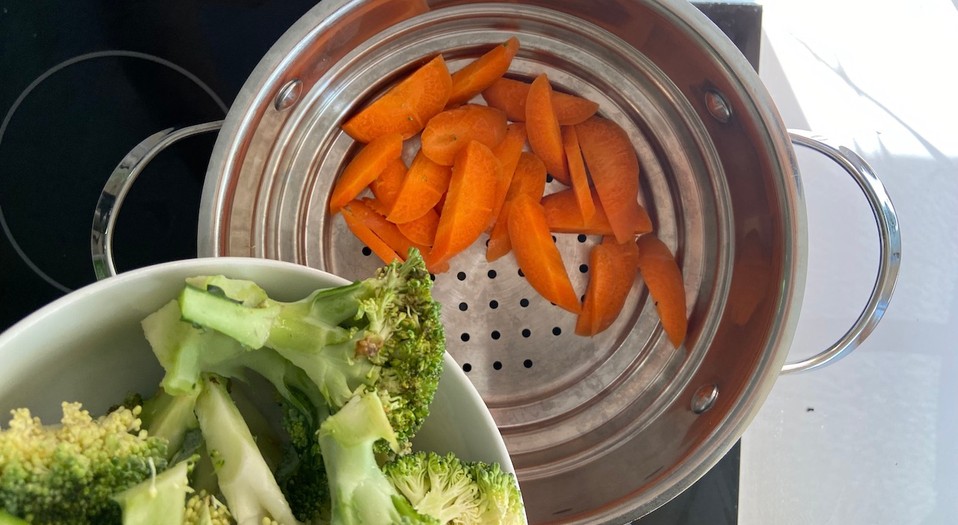 Add the sugar snaps and asparagus to the steam. Steam for a further 2-3 minutes or until the vegetables are tender.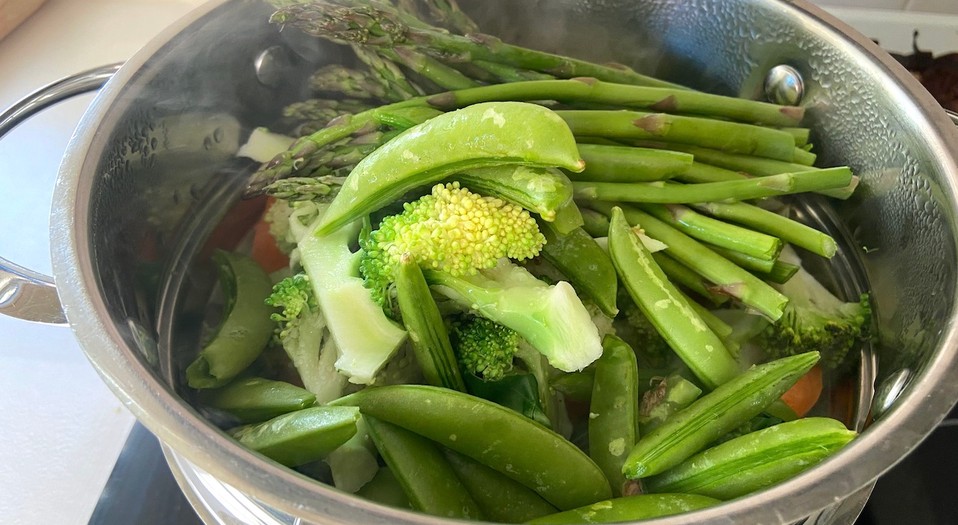 Remove the vegetables and mix with garlic and lemon juice. Divide between the four plates.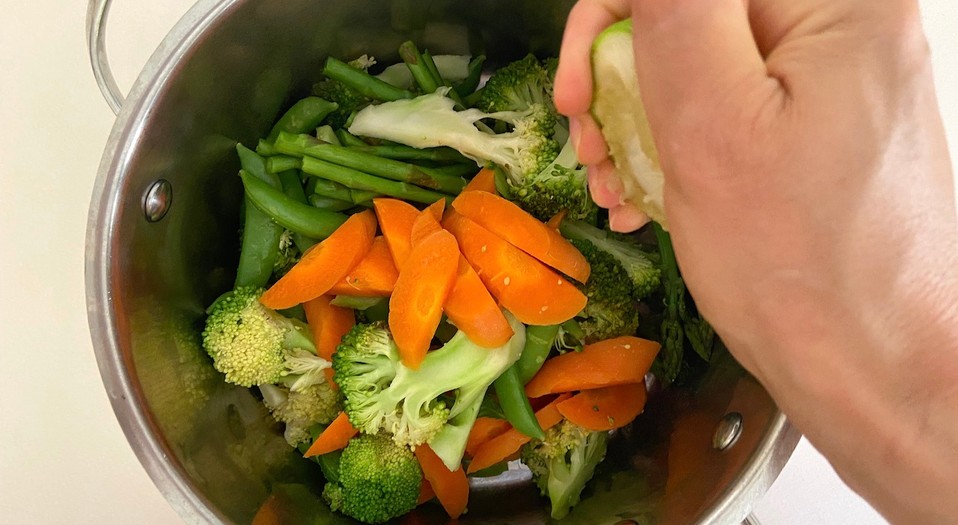 Slice the chicken breast and divide between the plates.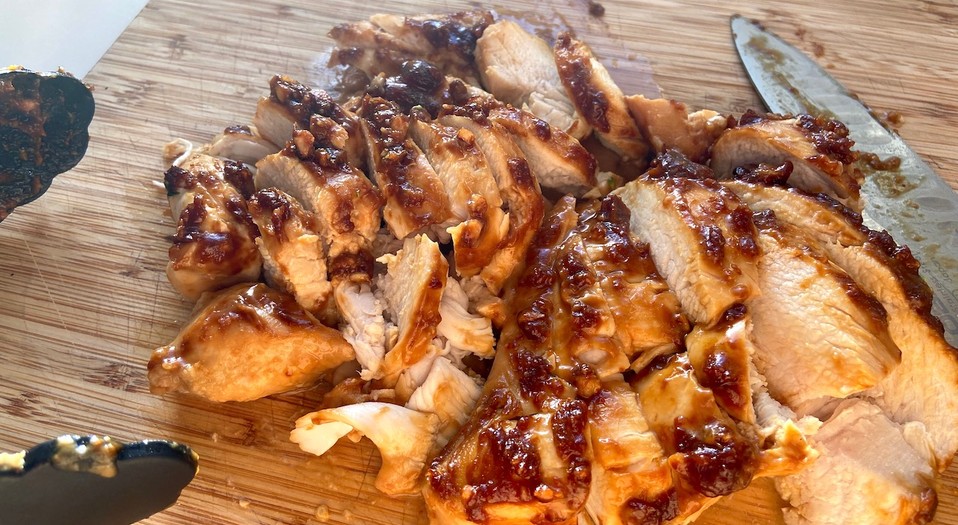 Drizzle with the peanut satay sauce. Finish with a sprinkle of fresh parsley.