Ingredients
1/3 cup quinoa flakes
1 tbsp ground flaxseed
1 tsp chia seeds
1 pinch cinnamon
1 tsp vanilla
1/2 cup almond milk
1/4 cup water
15g vanilla protein powder
1 tbsp maple syrup
1 tbsp slivered almonds
1/4 mixed berries
Directions
Step 1
In a small saucepan, add quinoa flakes, flaxseeds, chia seeds, cinnamon, vanilla, milk and water. Stir to combine.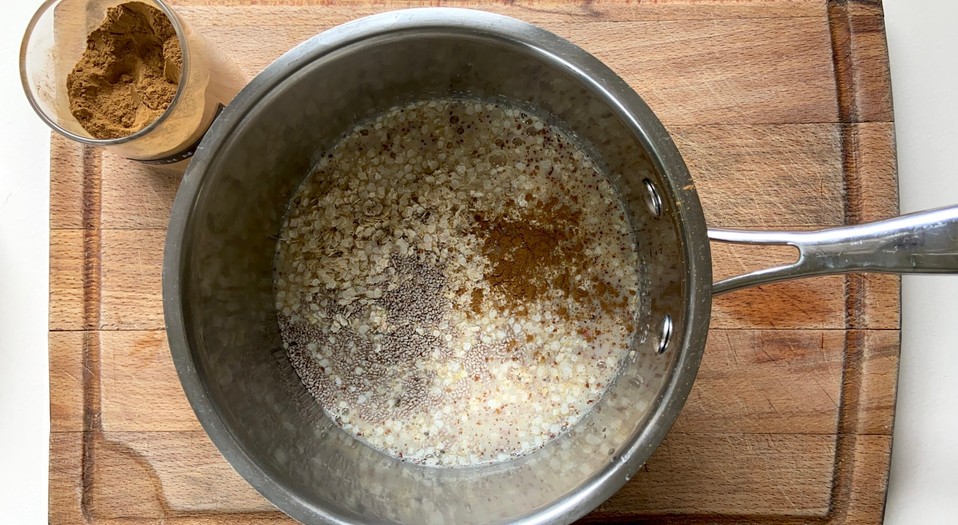 Step 2
Place the pan over a low-medium heat stirring gently. Bring to a simmer and cook for 2-3 minutes or until the quinoa softens and the porridge starts to thicken.
Step 3
Remove from the heat. Stir through the protein powder and add maple syrup. Add additional water or milk if the porridge becomes too thick.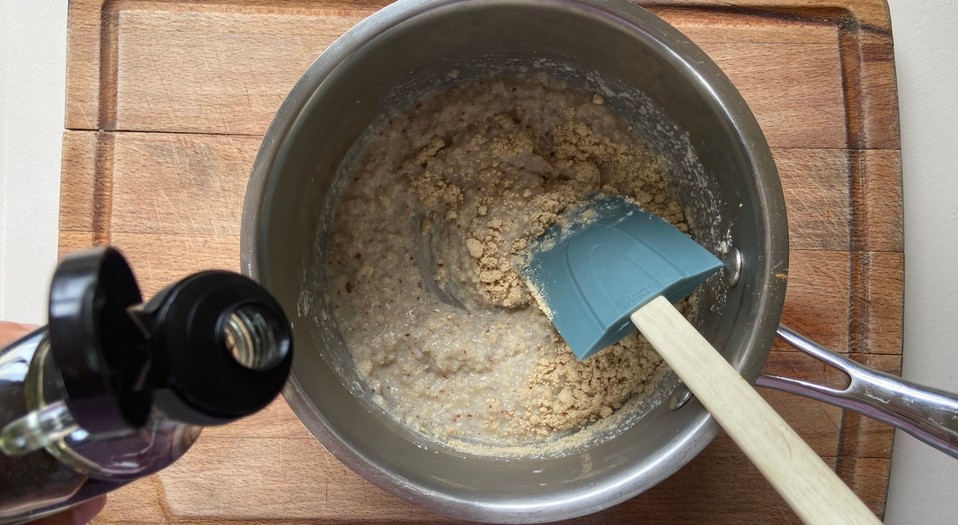 Step 4
Top with almonds and mixed berries.