Recipes
Vegetable Massaman Curry by Chelsea Goodwin
Calculated automatically based on ingredients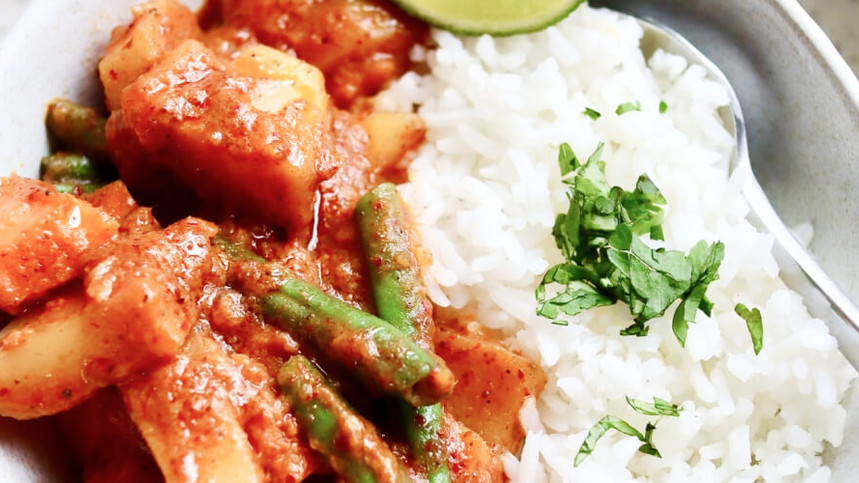 Ingredients
2-3 tsp vegetable (or similar) oil
2 Cloves garlic, crushed
1 Tin maesri masaman curry paste
400g Tin coconut cream
2 Large potatoes, cubed
1 Small sweet potato, cubed
2 Carrots, sliced
200g Green beans
Long grain or jasmine rice
Directions
Heat oil in a large pan over medium heat. Add garlic and cook, stirring for 30 seconds (don't let it burn) then add curry paste and cook for a couple of minutes, stirring.
Add in the coconut milk and stir until combined with curry paste. Bring to a simmer then add in the potatoes, sweet potato and carrot. Pop a lid on, turn the heat down to low and let it simmer for about 20 mins until potatoes are just about ready.
Add in the green beans, put the lid on again and let them cook for about 5 mins.