Recipes
High Protein Chicken Curry by Chef Jack Ovens
Calculated automatically based on ingredients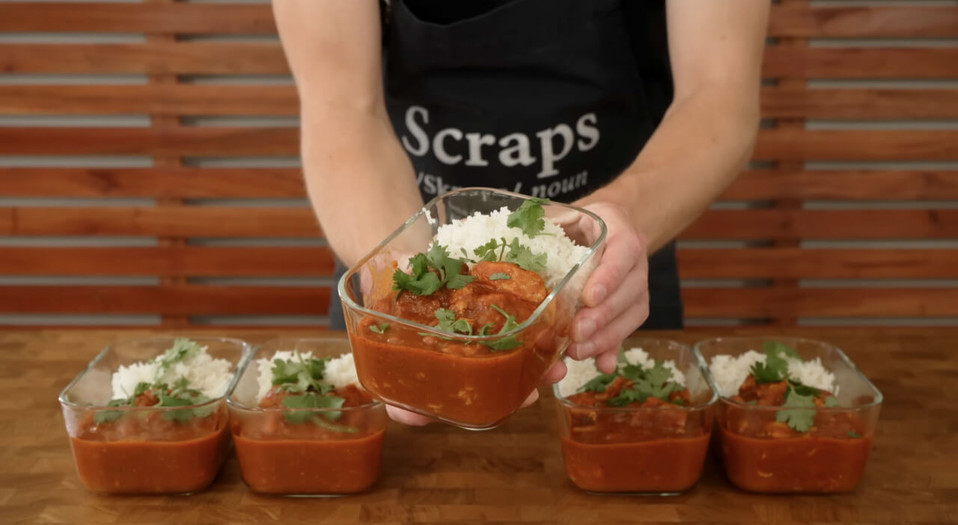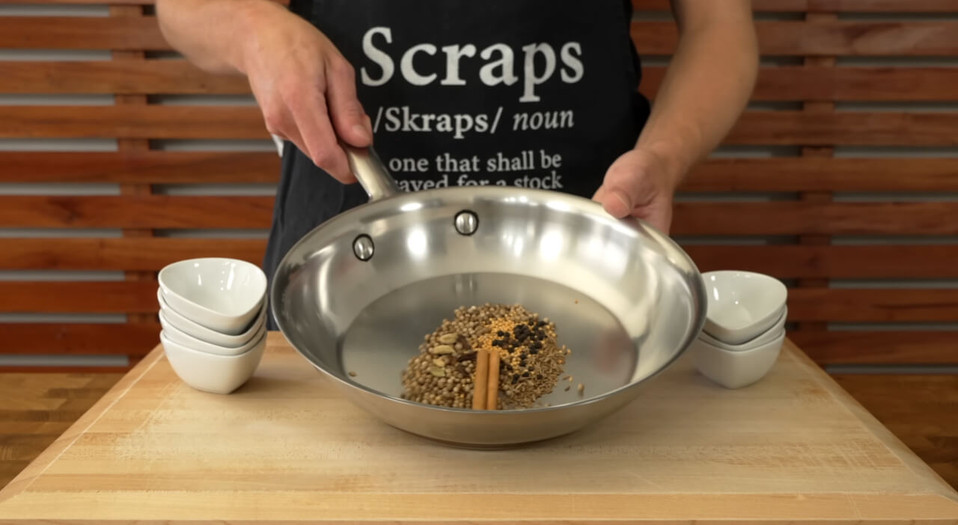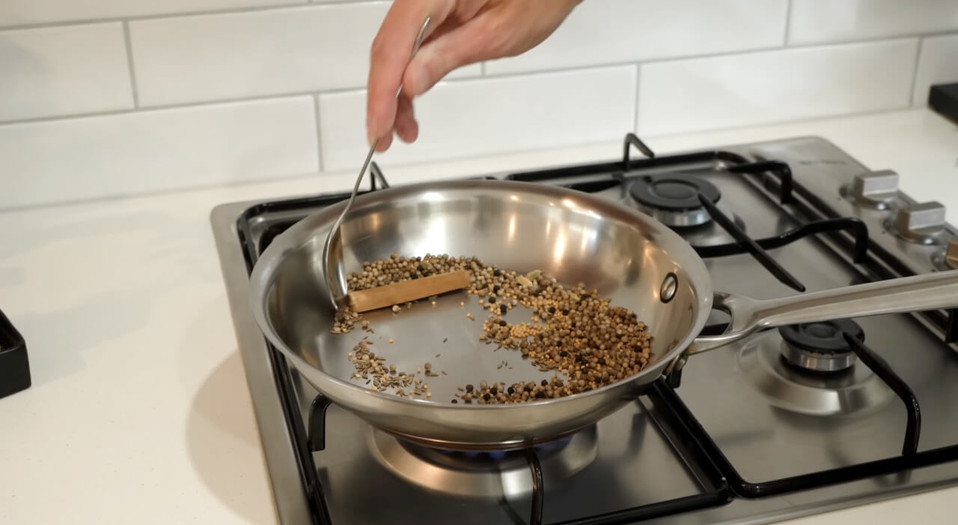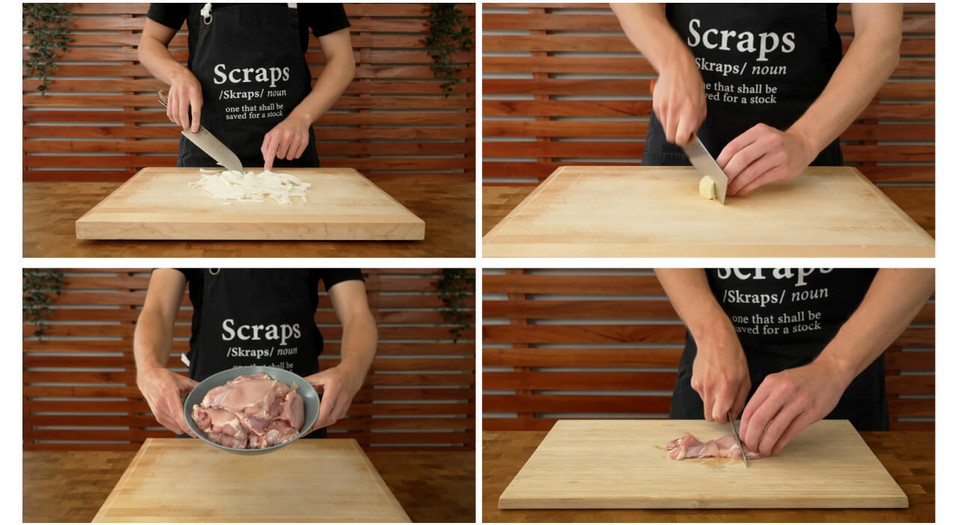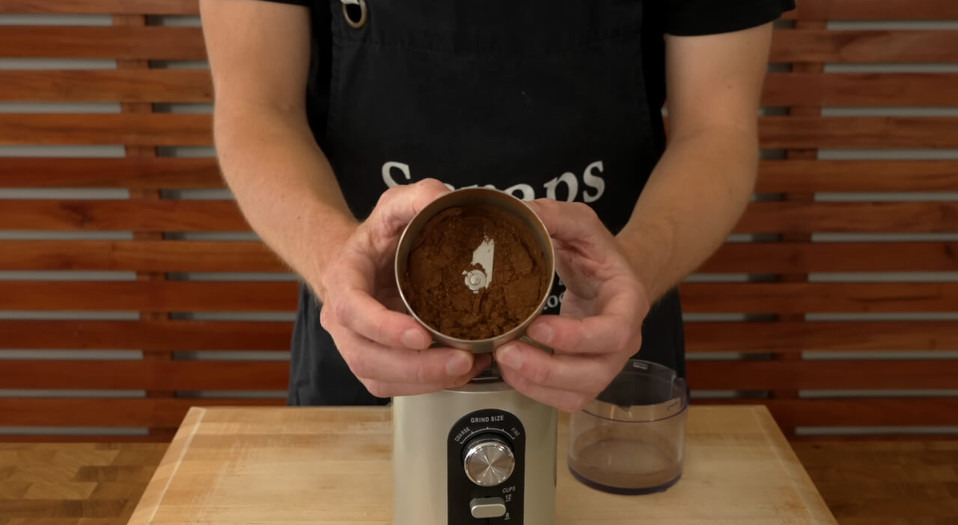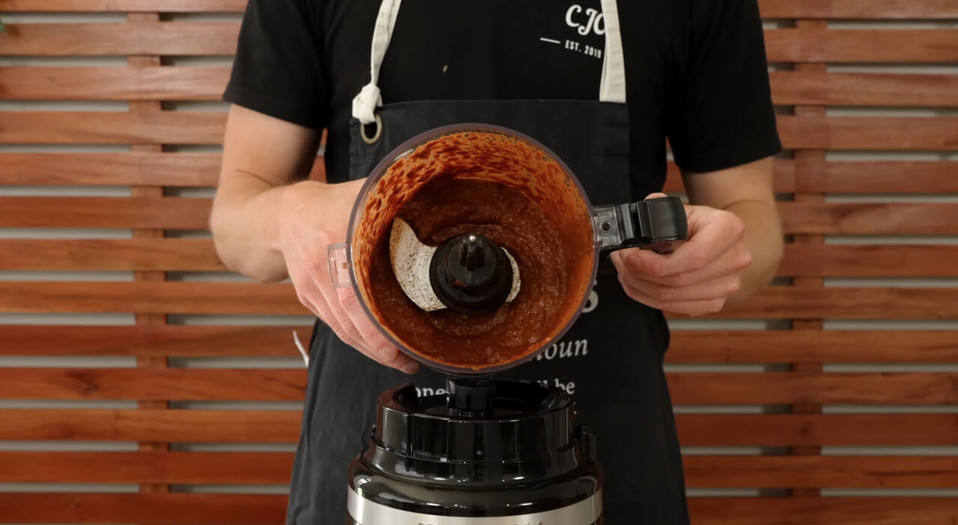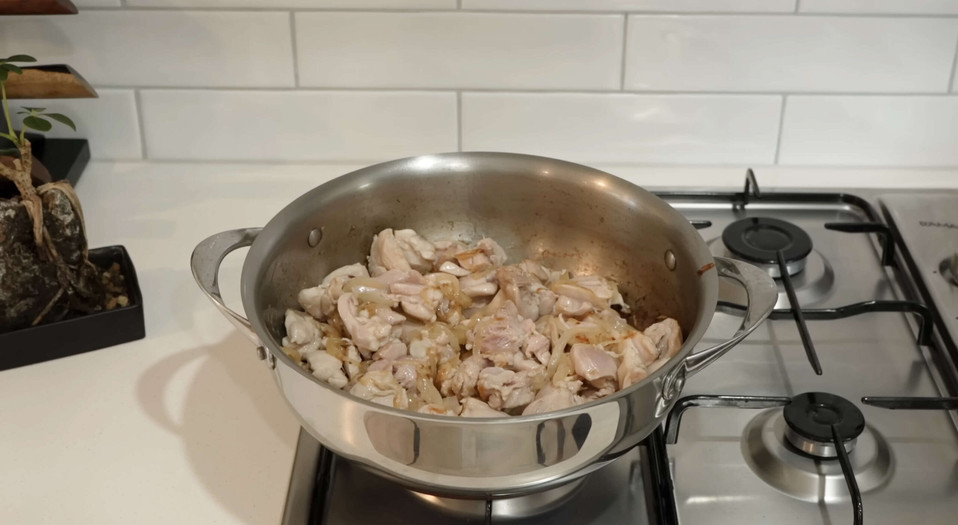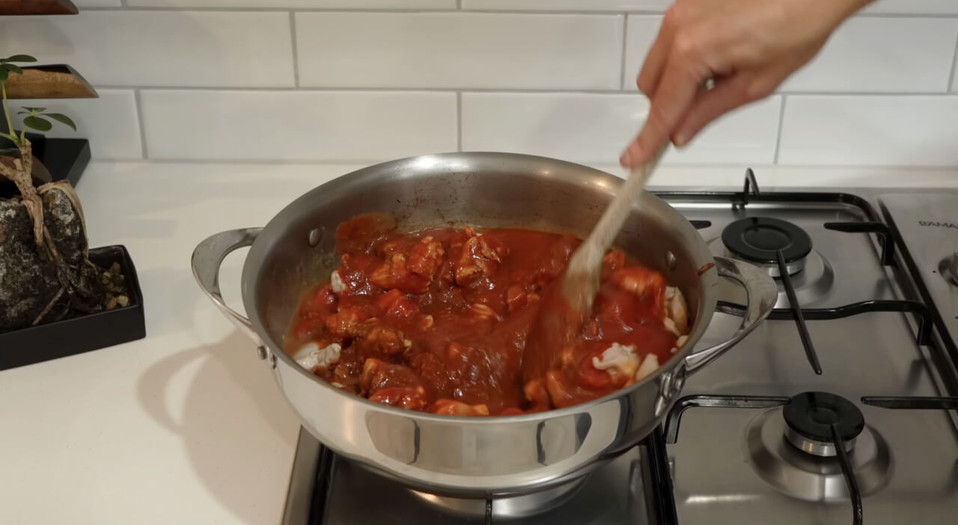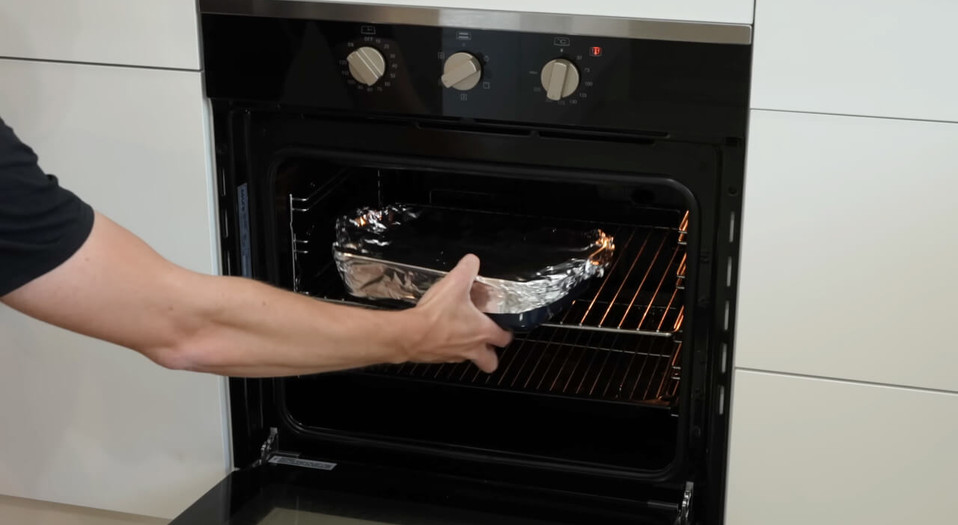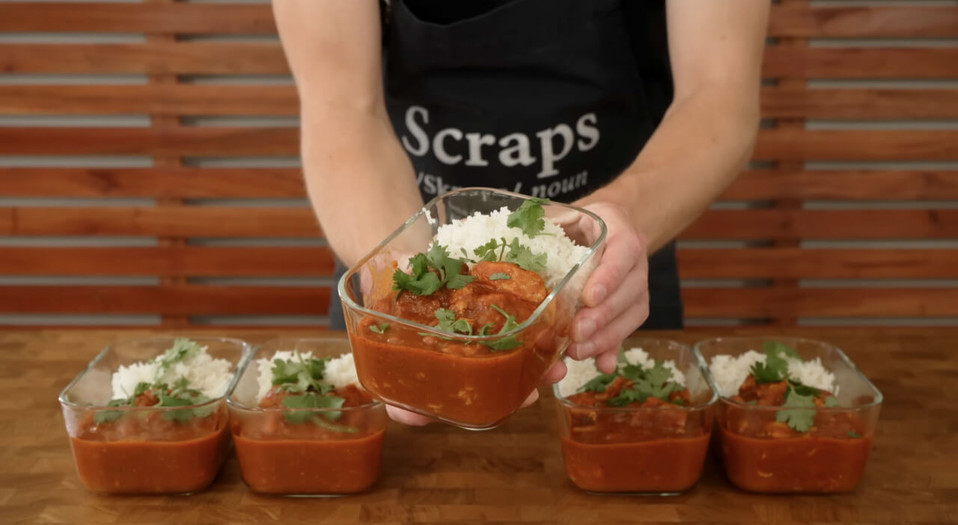 Ingredients
9g Whole Coriander Seeds
4 Whole Cloves
1 Cinnamon Stick
4 Green Cardamom Pods
2g Black Peppercorns
4g Whole Cumin Seeds
4g Mustard Seeds
10g Smoked Paprika
2.5g Cayenne Pepper
8 Garlic Cloves
25g Ginger, Roughly Chopped
30ml Apple Cider Vinegar
30g Tamarind Paste
Cold Water For Thick & Smooth Consistency
Salt To Taste
40ml Vegetable Oil
2 Brown (Yellow) Onions, Sliced
1.2kg Chicken Thigh, Boneless & Skinless, Diced
500g Tomato Sauce (Passata) or Canned Diced Tomatoes
1 Cups Chicken Stock or Water
4g Ground Turmeric
4.5g Granulated Sugar
Seasoning To Taste
300g Basmati Rice, Washed
600g Boiling Water
3 Cardamom Pods (Optional)
3 Cloves (Optional)
3 Bay Leaves (Optional)
1 Cinnamon Stick (Optional)
Directions
In a pan, add in nine grams of whole coriander seeds and four grams of entire cumin seeds, four grams of yellow mustard seeds or black mustard seeds if you can get them, and four green cardamom pods, four whole cloves as well, as two grams of whole black peppercorns and then finally just one cinnamon stick just add a nice little infusion with this right here this is now our Masala mix or spice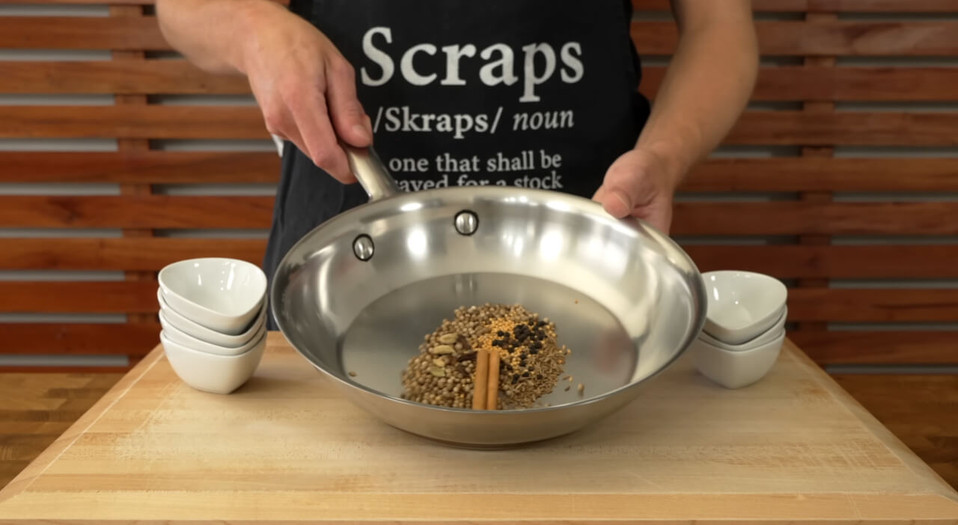 here is now our Masala mix or spice mix we can take it over to a stove top and place it over medium heat and toast for about two to two and a half minutes just until it turns golden brown.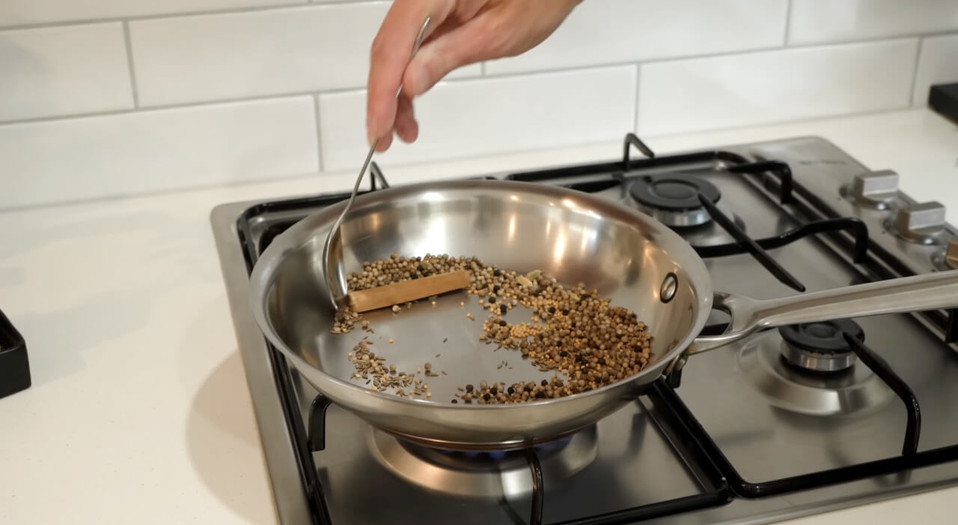 Cut the onions in stripes, the ginger into small pieces, and the chicken into large, even-sized pieces.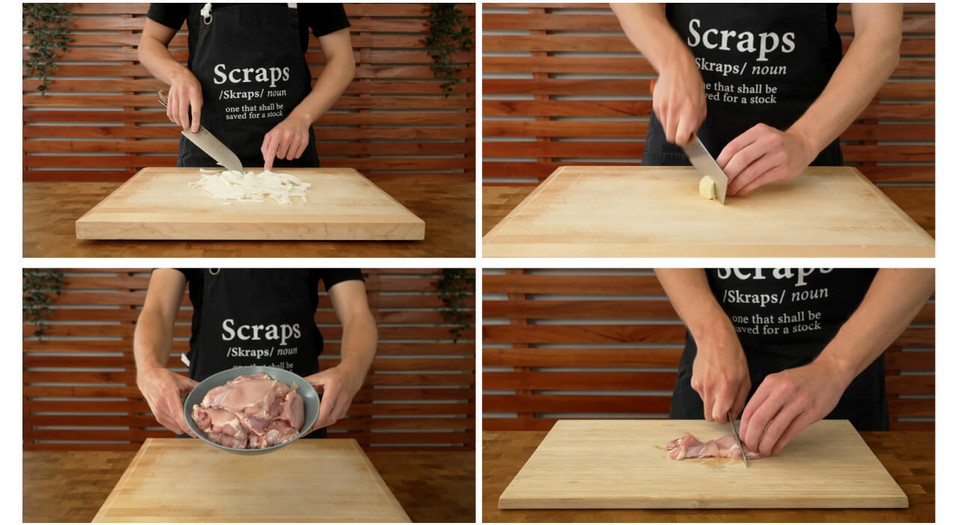 while when your spices have cooled down transfer them over to a spice grinder and grinder all.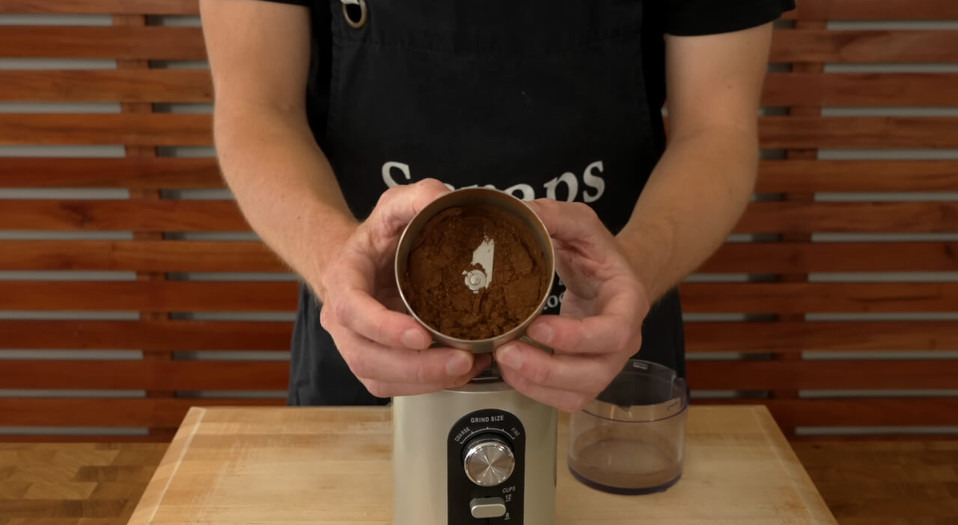 Add four cloves of garlic and 20g of ginger to a food processor bowl and the spice mix (10g smoked paprika, 3g cayenne pepper, and a pinch of salt). Add 30g of tamarind paste and blend quickly to break it down. Then add 100-125ml of water or chicken stock to thin the pastedown slightly. The consistency should be thick and pourable.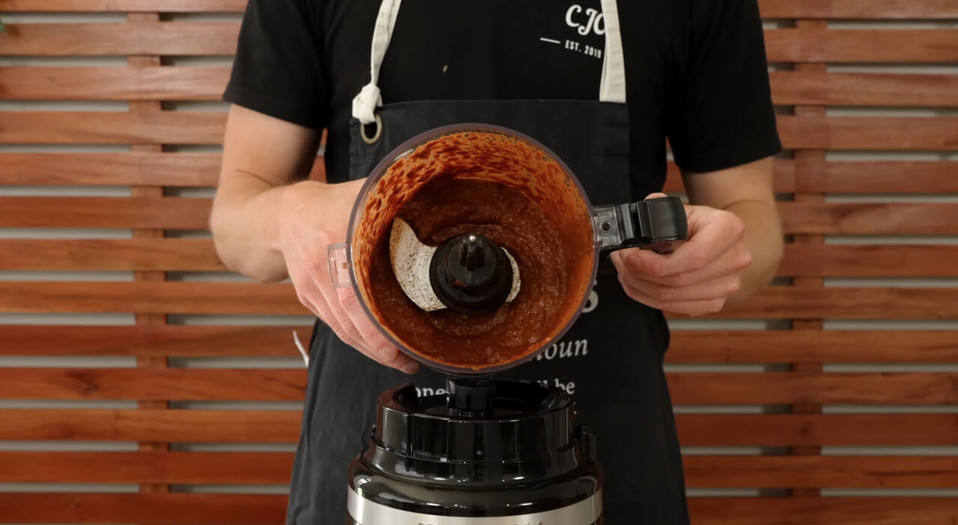 Place a large pan or pot over medium-high heat and add 2 tablespoons of any neutral flavored oil. Add the diced onions and a pinch of salt and sauté for 8 minutes, stirring them occasionally. Add diced chicken and cook for 5 minutes. Don't cook it all the way through.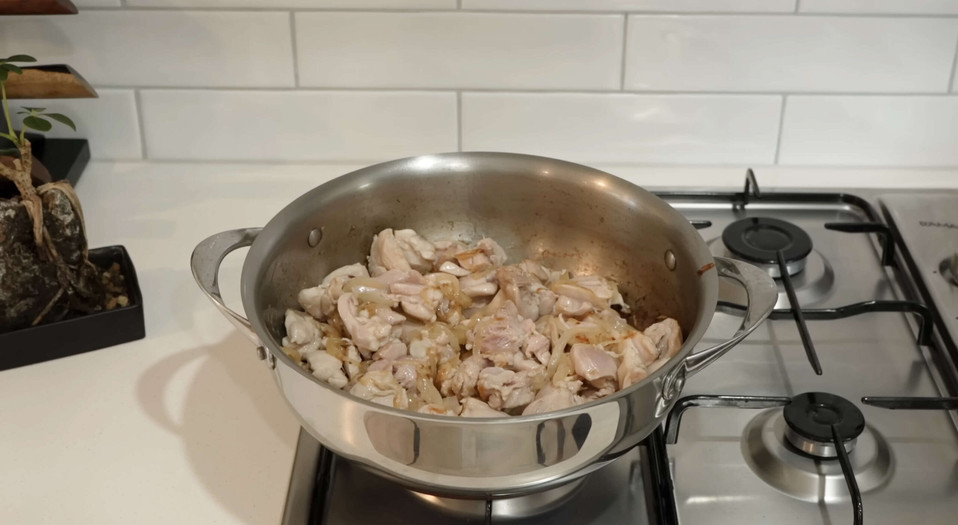 Add the curry paste to the pan along with 500g of passata (or tomato sauce) and mix it all together. Add 125ml of chicken stock or water, 4g of turmeric, and a pinch of sugar. Mix well and bring it to a simmer.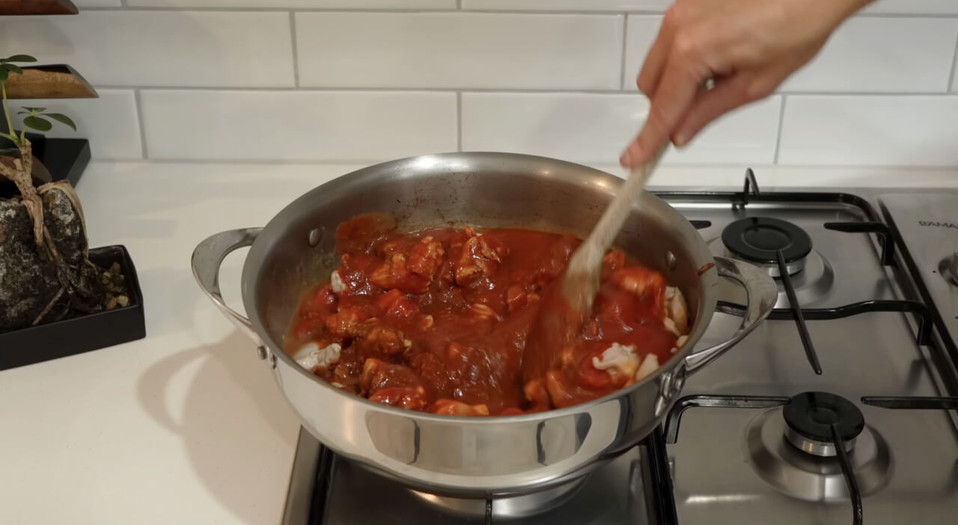 Once it's simmering, place a lid on the pan and reduce the heat to low. Cook the curry for 45 minutes.
Twenty-five minutes before the curry is ready, cook the rice. Add 300g of washed basmati rice to a baking dish and add enough water to cover the rice by about 1cm. Place the dish in the oven and cook for 25 minutes at 180°C.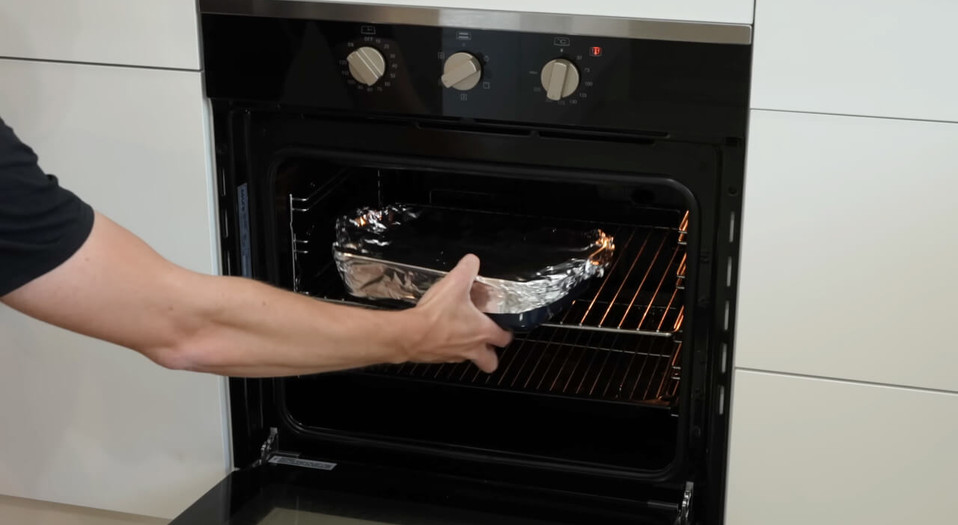 Serve the curry with the cooked rice. Enjoy!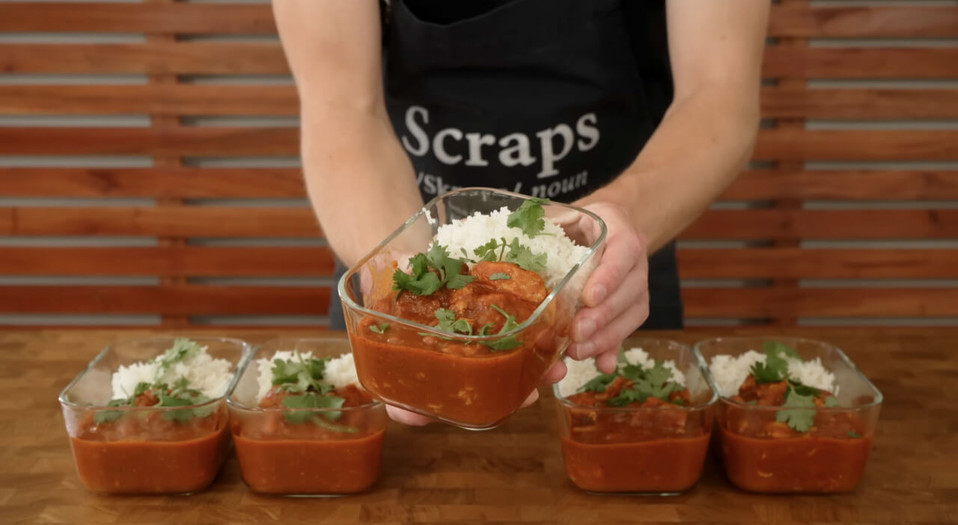 Chef Jack Ovens
Qualified Chef & Content Creator from Adelaide, South Australia
Visit Website