Recipes
Tandoori Chicken Meal Prep Recipe by Chef Jack Ovens
Calculated automatically based on ingredients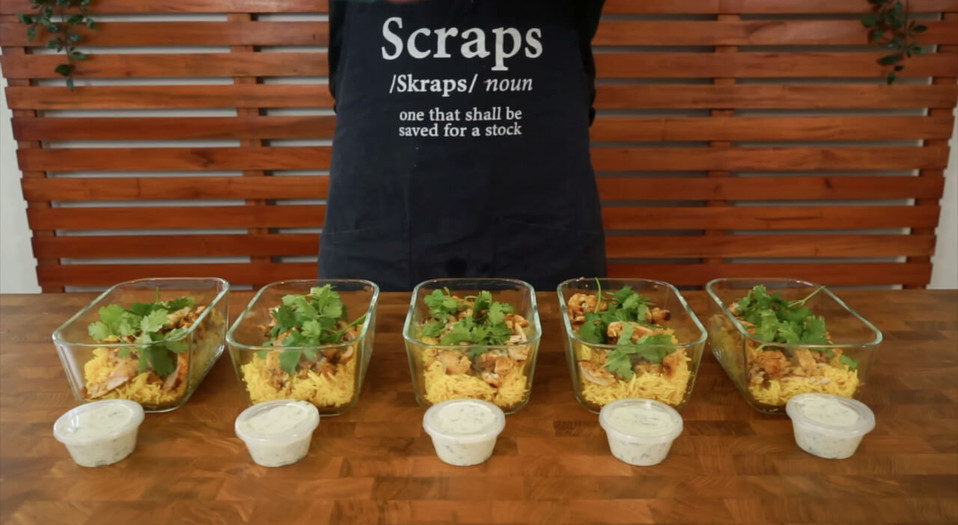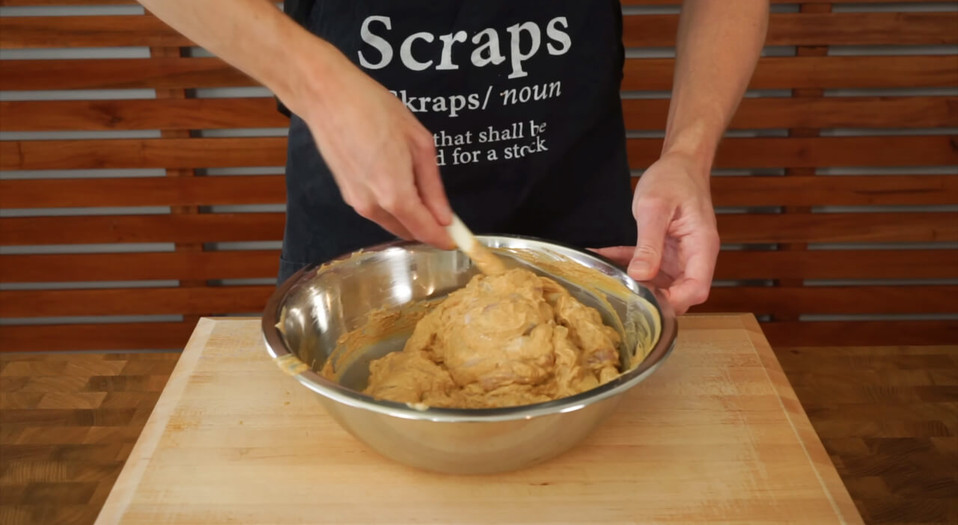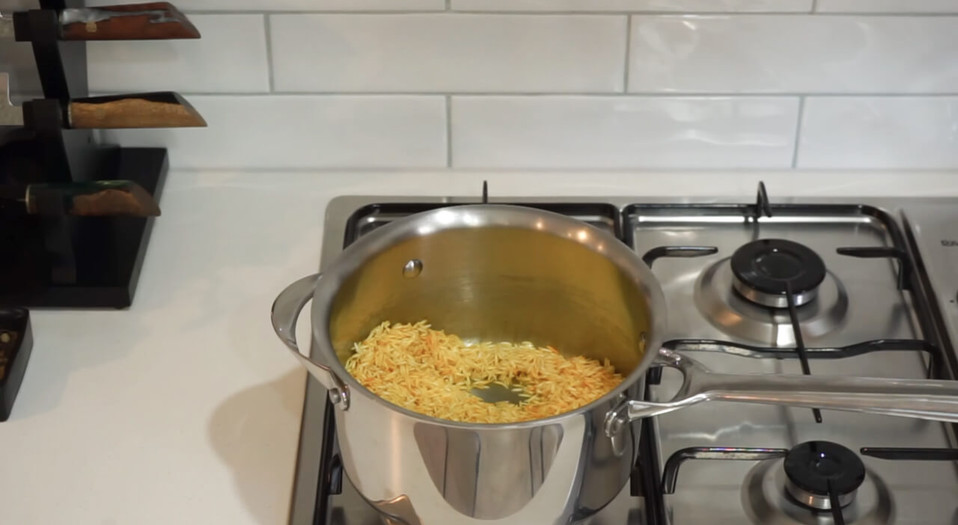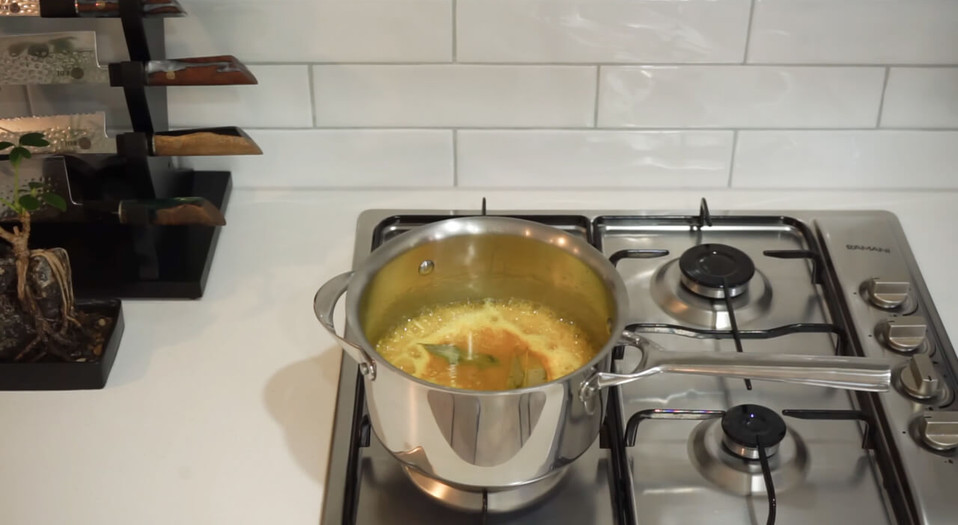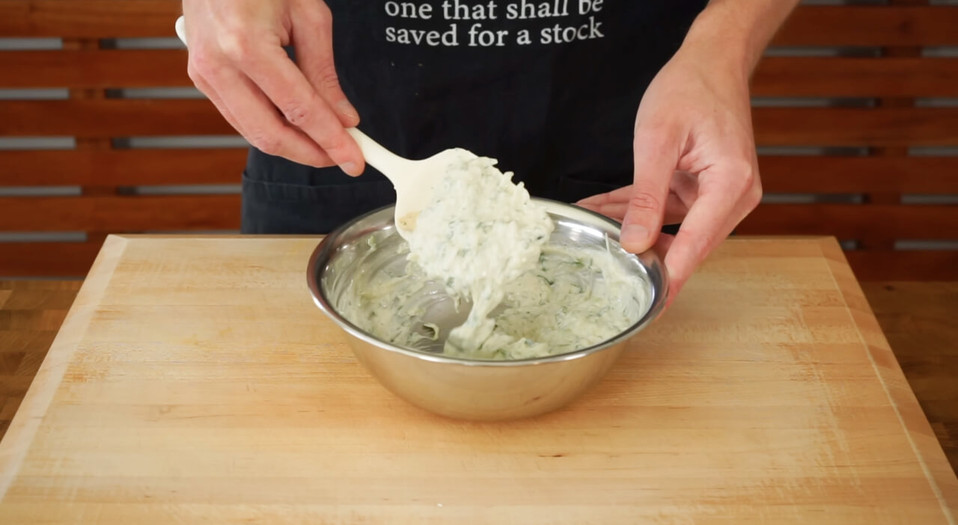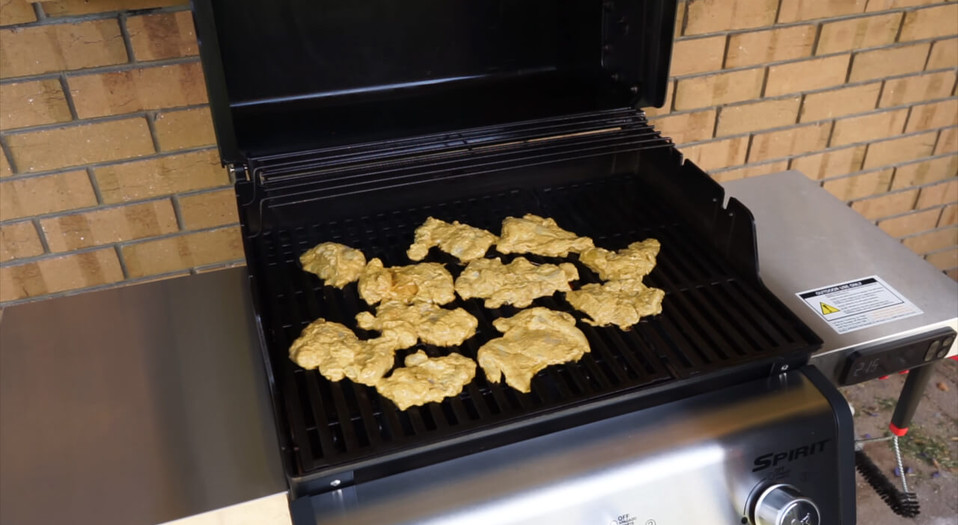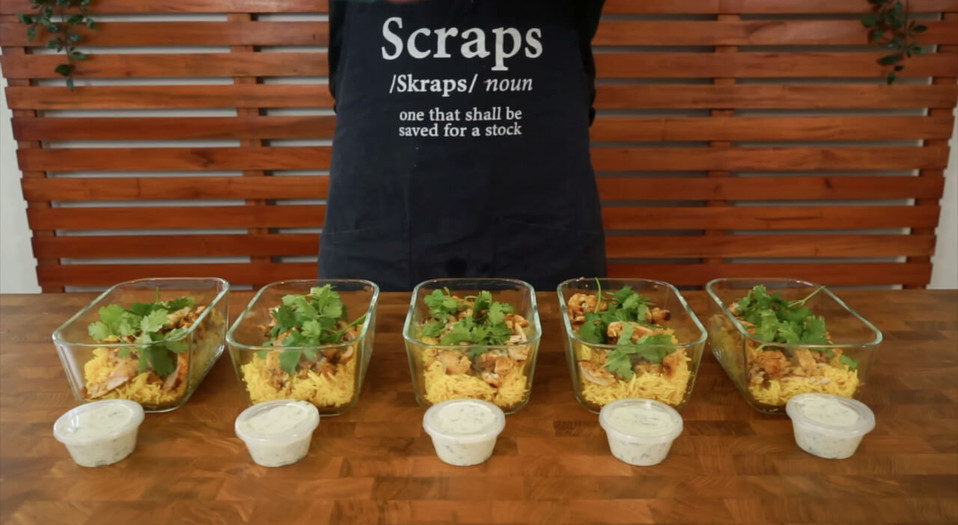 Ingredients
1.2kg Chicken Thigh, Boneless & Skinless
250g Plain Greek Yogurt
5g Garam Masala
7g Ground Cumin
2g Red Chilli Powder (Optional)
4g Sweet Paprika
3g Ground Turmeric
3g Ground Coriander
4 Garlic Cloves, Minced
20g Ginger, Peeled & Minced
2 Small Limes, Juiced (1 Large)
40ml Peanut or Vegetable Oil
14g Ghee or Clarified Butter
320g Basmati Rice, Washed
3g Ground Turmeric
640ml Chicken Stock
3 Bay Leaves (Optional)
Salt To Taste
170g Plain Greek Yogurt
1/4 Cucumber, Grated
2g Ground Cumin
3g Coriander (Cilantro), Roughly Chopped
3g Mint, Roughly Chopped
Seasoning To Taste
Directions
In a large mixing bowl, combine the chicken, Greek yogurt, garam masala, ground cumin, sweet paprika, red chili powder, ground turmeric, ground coriander, sea salt flakes, cracked black pepper, garlic, ginger, and lime juice. Mix well, cover, and marinate in the fridge for 30 minutes up to 48 hours.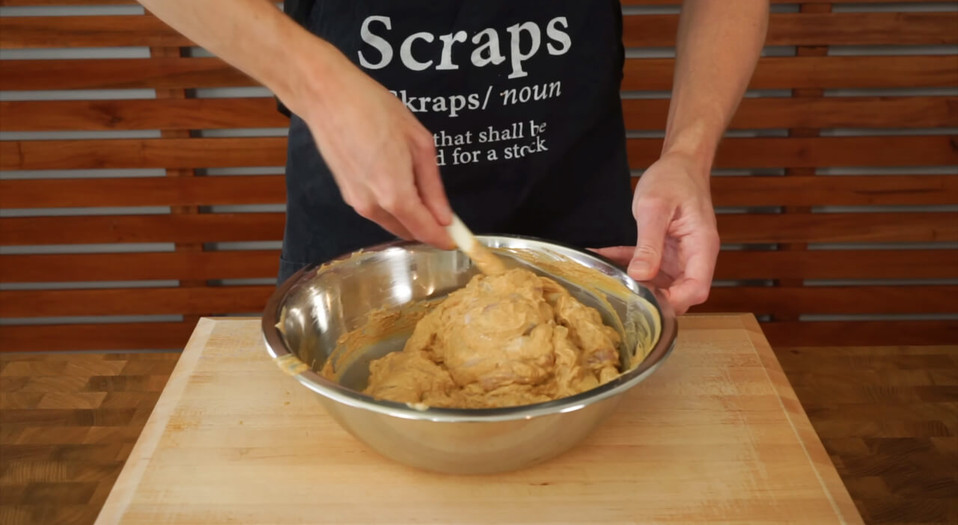 Heat a large saucepan over high heat and add the ghee. Once melted, add the washed basmati rice, ground turmeric, and sea salt flakes. Toast for 1 minute, stirring constantly.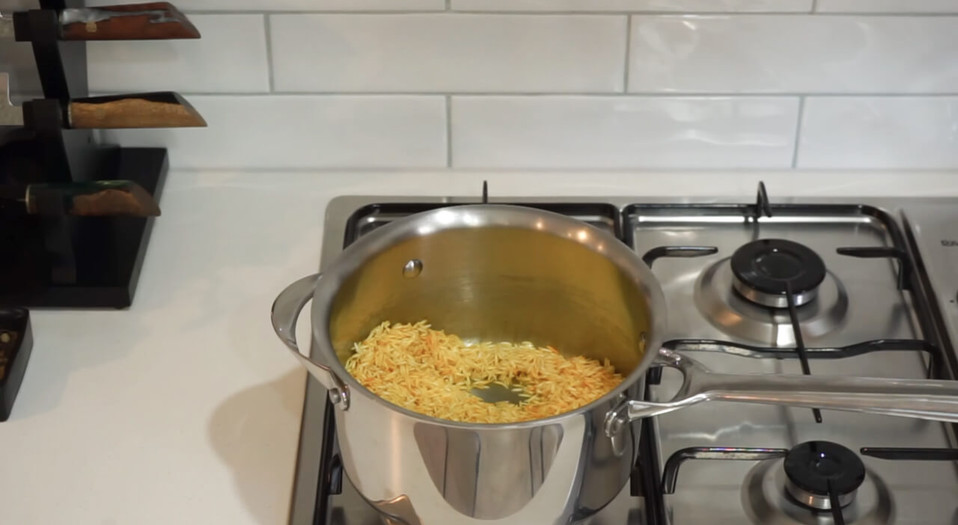 Add the chicken stock and bay leaves, stir well to prevent clumps, and bring to a boil. Cover with a lid, lower the heat, and simmer for 14 minutes undisturbed.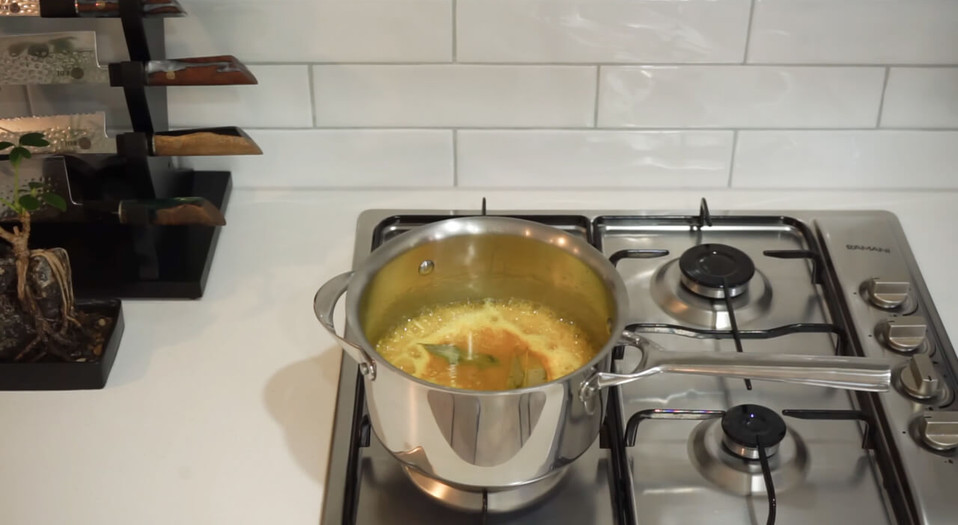 In a small mixing bowl, combine the grated cucumber, fresh coriander, and fresh mint. Mix well and set aside.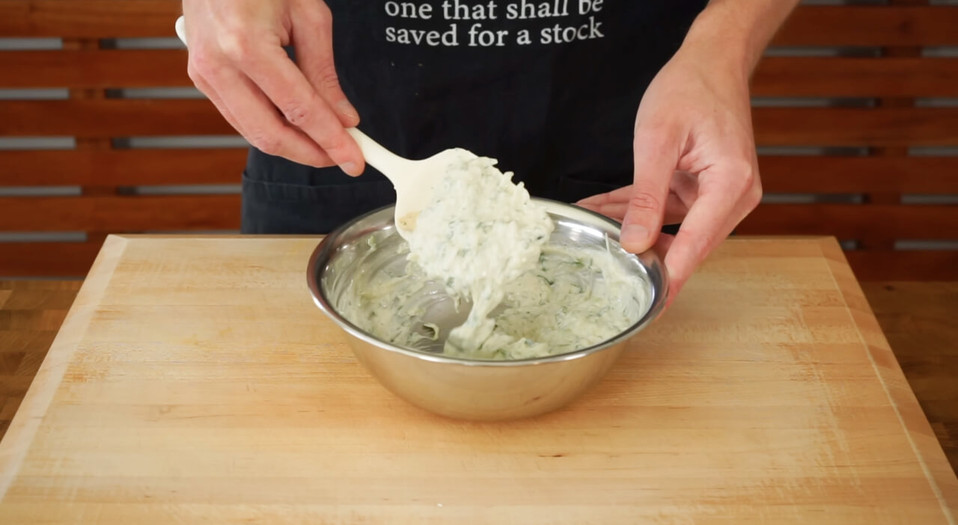 Preheat a grill or grill pan to high heat. Remove the chicken from the marinade, shaking off any excess, and grill for 5-6 minutes per side or until cooked through.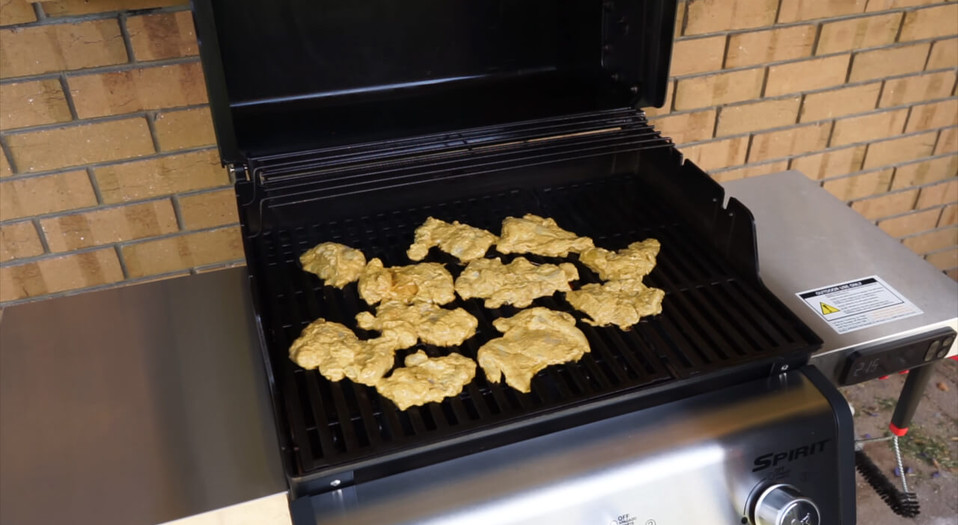 Serve the tandoori chicken with the yellow rice and the cucumber and herb raita. Enjoy!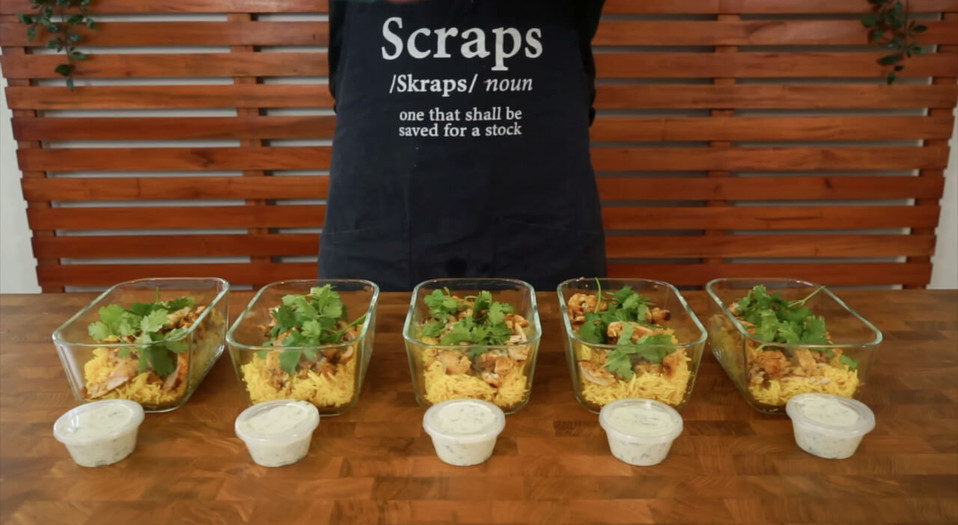 Chef Jack Ovens
Qualified Chef & Content Creator from Adelaide, South Australia
Visit Website