📕 Guides
The Top 5 Meal Delivery Services In Australia For Families
Tired of cooking up a meal every night for your family? No worries! That's the beauty of meal delivery services. Ready-made meals and kits delivered to your door to help you feed the family. Here's the top 5 in Oz.
POSTED ON Feb 14, 2021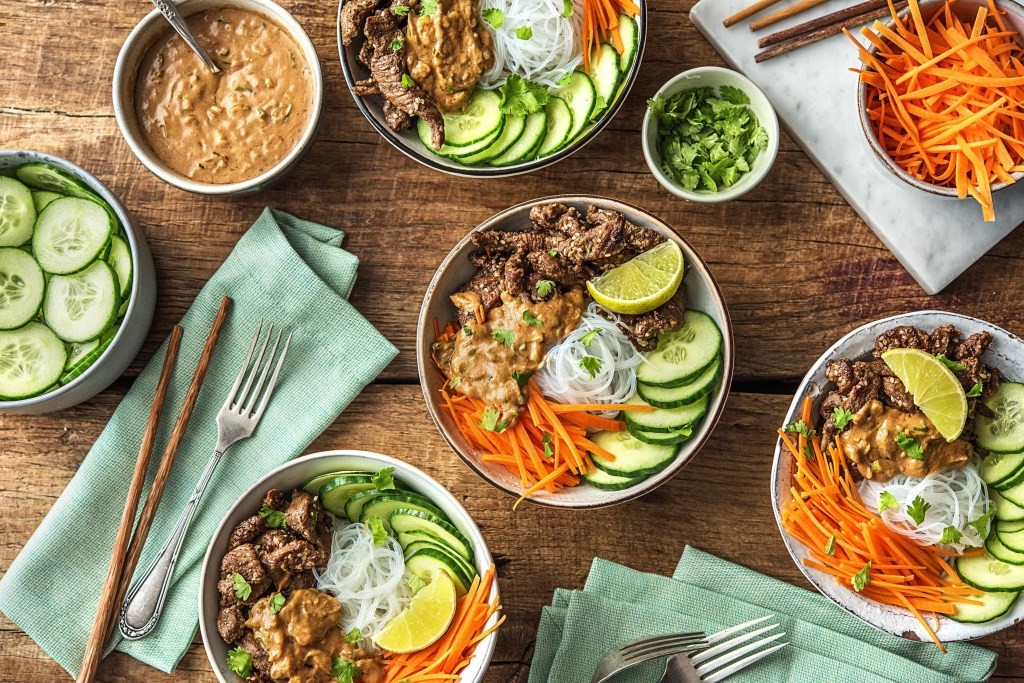 Popular Choice
Hello Fresh
Family focused meal kits
Caters to many dietary requirements
Weekly subscription, cancel any time
HELLOFRESH.COM.AU
Having a family to care for and look after is one of the most rewarding things we can do as humans. It can also be one of the most tiring. Disclaimer: I do not have children, so I can't speak for everyone but by mere observation, running a household is tough. Heck, running a household for one and attempting to cook just for myself every night can be a major task. So, safe to say, cooking for three, four, or more every night has to be all the more challenging and tiring. This is especially true when throwing potentially fussy eaters into the mix.
So, what's a parent to do? There has to be an easier way, right? An easier way to feed your family delicious, nutritious and healthy meals without driving yourself mad trying to come up with recipes each night, let alone the actual shopping cooking and tidying bit? Well, there is an easier way. And it's used by countless singles and couples out there. Meal delivery services and kits are a growing enterprise in Australia, and when doing the research to compile the list of the top 5 meal delivery services and kits for families, I was surprised to find how difficult it was.
It appears most meal providers in Australia cater to singles or couples. Families? Not so much. Of course, meal providers aren't discriminating against families and there's nothing to stop you from ordering lots of single meals from a meal provider… but that's hardly convenient, right? And possibly not that cost-effective.
When putting together this list, I made extra sure to find the meal providers who specifically made "family boxes" or meal providers where you can customise your plan size (most cap at 4). There actually aren't too many meal providers out there doing family boxes or offer customised plan sizes, which again, surprises me, considering in 2016, families made up 71% of Australia's households.
With the limited meal providers catering to families, here's how we broke down the criteria for making it onto the Top 5 list.
Cost: What's the cost per serving?
Family focus: Does the company cater exclusively to family meals, or does it also offer meals for other diets?
Customisation: Can you personalise your plan for the number of people in your household?
Subscription: Do you need a subscription, or can you buy on an as-needed basis?
1. Dinnerly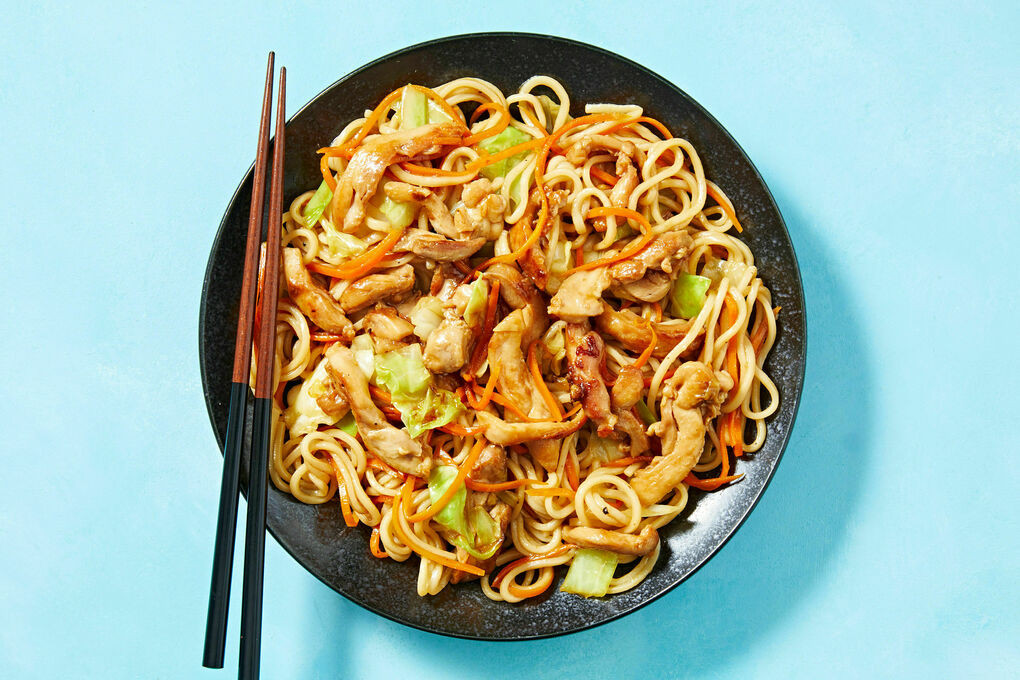 Promoted as the most affordable meal kit service in Australia with family meals as low as $6.25 per serving, Dinnerly features simple, family-friendly, traditional meals.  Their costs are cheaper compared to other meal kits because there are few ingredients per dish, packaging is simple yet eco-friendly, and digital recipe cards are given rather than printed cardboard cards. Dinnerly offers 6-ingredient recipes, ready in 30 minutes or less. Perfect for the time-poor family. Currently Dinnerly ships to most of NSW, VIC, QLD, SA, NT, TAS and ACT.
Cost: $6.25 for 3 meals per week (four people)
Family focus: Dinnerly offers a couples meal plan or family box
Customisation: You can select the meals you want
Subscription: Yes, but can be skipped, paused or cancelled anytime.
2. Hello Fresh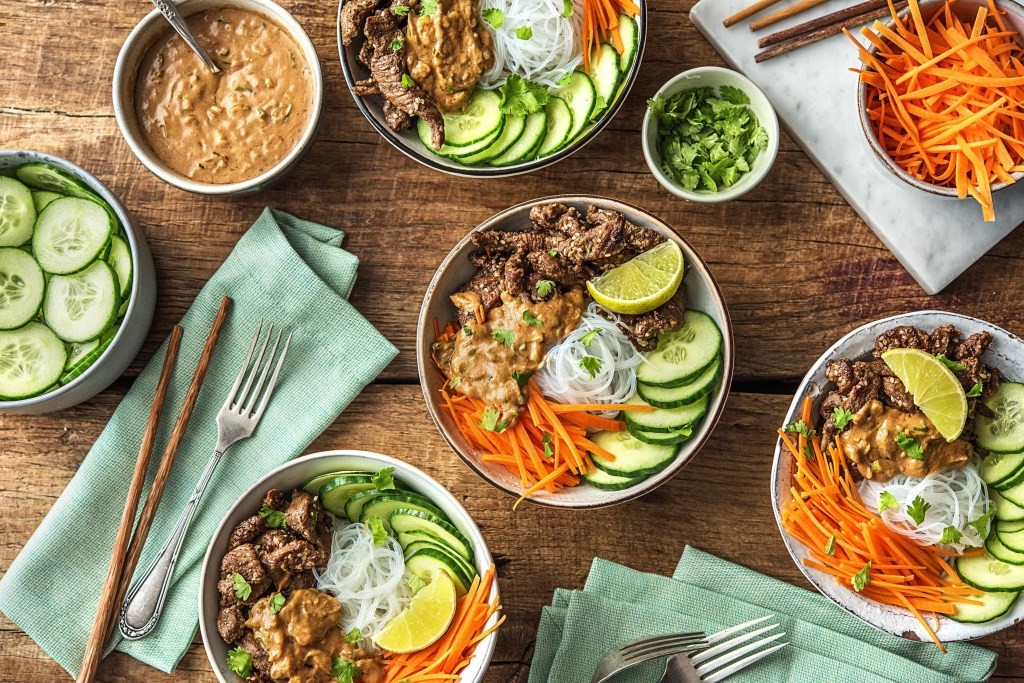 Partnering with Australian farmers, Hello Fresh is one of the most popular meal delivery services in Australia, tailoring families, couples and singles with fresh, seasonal ingredients pre-measured in color-coded meal kits to help you prepare wholesome dinner in just 15 minutes. They're one of the major players that offer a family plan, and also offer a veggie, meat & veggie, and calorie smart meal plan. Hello Fresh is also a partner of RedCycle in reducing, reusing and recyling packaging materials.
Cost: $7.49 for 3 meals per week (four people)
Family focus: Hello Fresh caters to families, vegetarians, meat-eaters and calorie counters
Customisation: You can customise your meal subscription according to your lifestyle and dietary restrictions
Subscription: Weekly subscription, cancel any time after first delivery
3. Marley Spoon
Marley Spoon is another major meal kit player that offers a 4-person or family-szie box. You can choose from 27 weekly recipes that are updated every week, delivered with preportioned ingredients in meal kits straight to your door.Their selections of meal recipes include vegetarian, vegan, family-friendly, gluten-free, dairy-free, and low carb options. Their 6-step recipe cards are chef-inspired and easy to follow. With flexible subscription you can skip, pause or cancel any time.Aside from 2-person and 4-person meal kit boxes, they also offer fruit boxes delivered weekly at $24.90.
Cost: $9.35 for 3 meals per week (four people)
Family focus: Offers family box, and two person box
Customisation: Yes, with lots of dietaries catered for
Subscription: Yes, but you can skip, pause or cancel any time
4. EveryPlate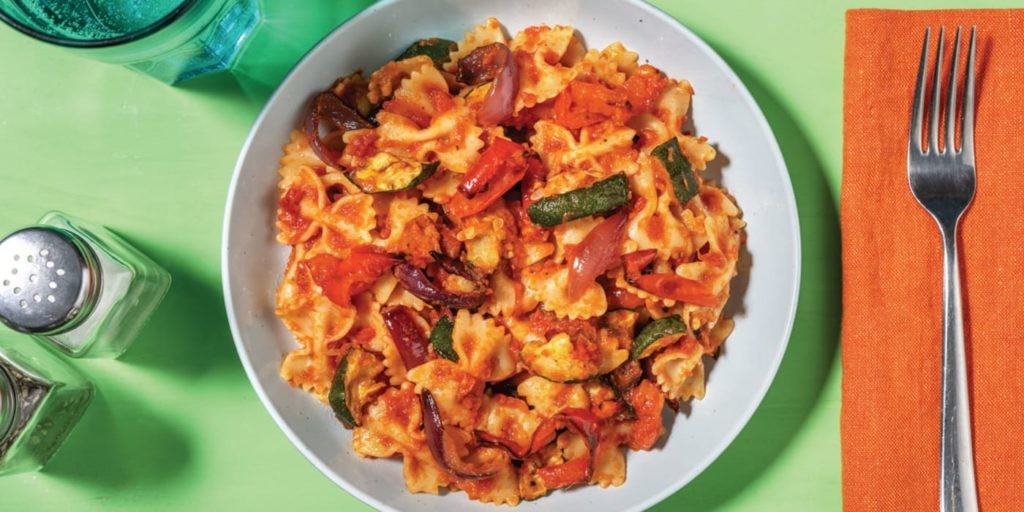 EveryPlate is a super flexible meal kit service to help you cook filling and tasty dinners easier. Their meals begin at $4.99 per plate and are easy to follow. EveryPlate delivers a lower price per plate by cutting out the frills. Everything you need and nothing you don't. Just quality ingredients and a selection of fuss-free recipes with 4 simple steps, for a guaranteed tasty feed. It's one of the better meal kit services for families as it offers plans for up to 6 people, which no other plan does.
Cost: $5.99 per plate for 3 meals per week (four people)
Family focus: Offer boxes for 2, 4 or 6 people
Customisation:
Subscription: They are a subscription service, you can cancel your subscription at any time before 11:59PM AEST on Tuesday the week prior to delivery
5. My Foodie Box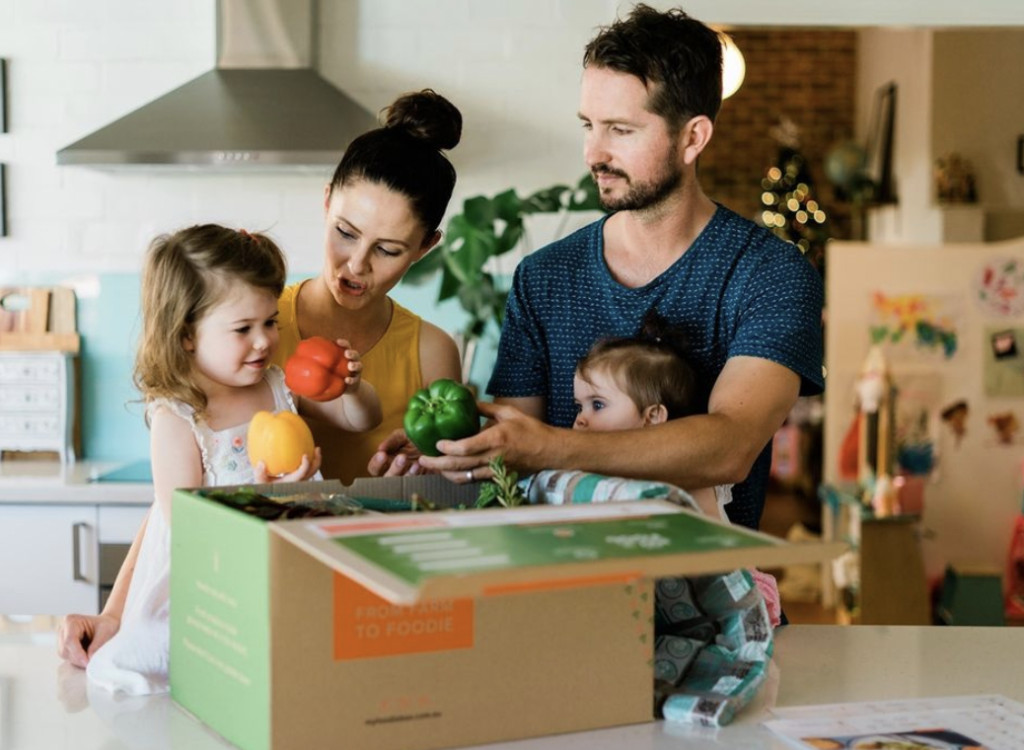 From farm to foodie, My Foodie Box shops, preps and delivers food boxes with easy and delicious recipes that can be cooked in 30 minutes. It's a great initiative, and very family friendly. However, it only delivers across WA. With a mission to bring joy back in WA's kitchens, My Foodie Box offers highly customisable meals, which is great for families with younger kids. You can choose a classic box for two to four people, or family box for 2 to 4 people. The family box has dietician-approved meals for families of two adults and two children. It's recommended for families with fussy eaters!
Cost: $119 for 3 meals per week (four people)
Family focus: You can choose a classic box for two, or family box for 4
Customisation: Select any meals you want to cook – in any combination, with no limitations.
Subscription: Skip weeks, swap recipes and cancel anytime – only order what you want and when you want it.