📕 Guides
Do Meal Provider Kits Offer You Bang for Your Buck?
UPDATED ON Jul 12, 2022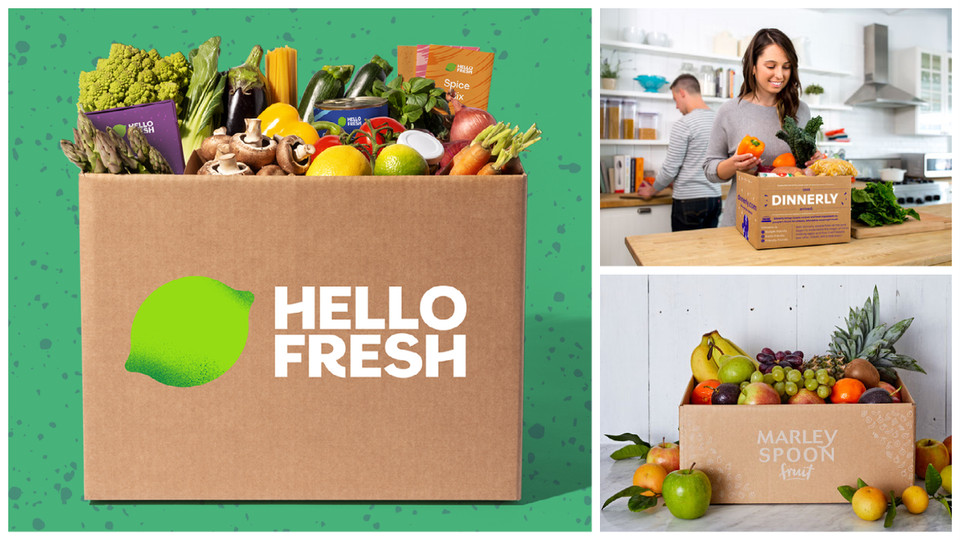 Sometimes, life gets in the way of cooking up a meal from scratch. Perhaps you're dealing with an insane work schedule, or juggling multiple hats like being a parent, or working and studying full time… you get the picture. Or, maybe you just don't fancy yourself much of a chef, or are tired of trying to decide what to eat for dinner every night. We hear you! That's what we love about meal providers. Tasty, quick, convenient meals delivered to your door – no hassle, no fuss.
However, some people can be put off meal provider services because they think it's too expensive, or doesn't offer any real bang for your buck. Is it true? Well, it depends on the currency you're using. What we mean by this is, for the time-poor, meal provider services are worth their weight in gold. And, even for those who have the time to cook and shop, you might not have the mental capacity, which is where meal providers can be a life-saver. And anyway, are meal providers actually more expensive than supermarket/home cooked meal prices? In this article, we're doing a deep dive into the world of meal providers to answer once and for all whether they do give you bang for your buck.
Food Box Delivery Services Vs Prepared Meal Delivery Services
First of all, what's the difference between a food box delivery service and a prepared meal delivery service? Basically, if you enjoy cooking, but meal planning sends you up the walls or you can't find the inspiration, then food box delivery services (think: HelloFresh, Marley Spoon, and Dinnerly etc.) are ideal options for you. A food box delivery service provides you with all the ingredients you need to make a meal yourself.
On the other hand, a prepared meal delivery service provides you with ready-made meals that mostly just need to be heated up. It all comes down to preference – some people like to cook but want the convenience of having all the food delivered, while others simply want to pop a meal in the microwave and have it ready within minutes.
Does a Food Box/Prepared Meal Cost More than Supermarket Prices?
Food Boxes
Typically speaking, food boxes don't cost much more than a supermarket shop. Let's look at three of the most popular food boxes for comparison. All prices include the cost of shipping.
| | | |
| --- | --- | --- |
| Food box provider | Cost for couples | Cost for family (four people) |
| HelloFresh | $109.95p/w for five meals | $159.80p/w for five meals |
| Dinnerly | $68.45p/w for five meals | $107.9p/we for five meals |
| Marley Spoon | $92.00p/w for four meals | $143.20p/w for four meals |
If you compare the above table to your weekly shop, you should get a clear picture which is more expensive. However, it does depend on each single, couple or family. And, supermarkets often have good deals, which may make your grocery shop cheaper. But there's also the possibility you'll over-buy, which not only generates food waste, but is worse for your wallet. The benefit of food boxes, however,  isn't generally in the price, it's in the fact that food boxes offer fresher, more sustainable and local ingredients. This makes it easier to support local farmers and business than shopping at supermarket giants, especially if that's important to you.
Prepared Meals
Now let's look at prepared meals providers – how do they compare with supermarket ready-meals? When comparing dishes from a range of meal provider services to similar ready-made meals in supermarkets, well, the winner is clear. Supermarkets prepared meals typically come in at a cheaper price-point. However, you need to consider food quality, freshness and taste. It's often the case prepared meal providers use better quality ingredients that are fresher, healthier and just overall taste better. That's not to say you can't get amazing prepared meals from supermarkets – you certainly can! At the end of the day, it really comes down to personal preference and taste.
Which Meal Delivery Provider Offers the Most Bang for Your Buck?
Based on the average price of meals, Dinnerly comes in as one of the most affordable meal delivery providers. With meals as low as $5.25 per serving, Dinnerly features simple, family-friendly and traditional meals. Why is it cheaper than the rest? Well, there are fewer ingredients per dish, packaging is simple (yet eco-friendly), and digital recipe cards are given rather than printed cardboard cards.
At the end of the day, when comparing meal delivery services with supermarkets prices, you're not really comparing apples with apples. There are so many factors to consider in each – it's all about what works best for you and your needs.