📕 Guides
A Buying Guide To Meal Prep Containers
Glass or plastic? Single, multi-compartment or bento style?
POSTED ON Feb 09, 2022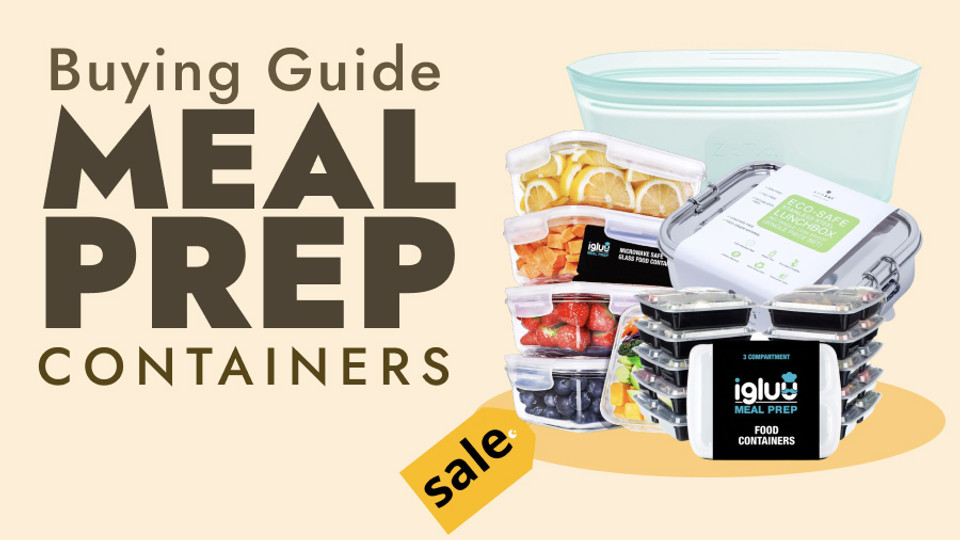 With the number of meal prep containers available in the Australian market, picking a suitable one that suits your meal prep can be challenging. There's actually quite a lot to consider—from the material type and durability to container size and number of compartments. So we've gone ahead and compiled a list of all the options and included some of our top picks as well as where you can buy them.
What Makes The Best Meal Prep Container?
But first: what makes the best meal prep container? It all depends on what you need and prefer. The first consideration is the material.
Here's a list of the most common options for meal preppers and when you should pick them.
Budget Plastic Meal Prep Containers
Pro
Lightweight
Low-cost
Single or multi-compartment options
Cons
Not leak proof
Feels like a takeaway container
Tip: These containers are a great option if you're new to meal prep and looking for something affordable.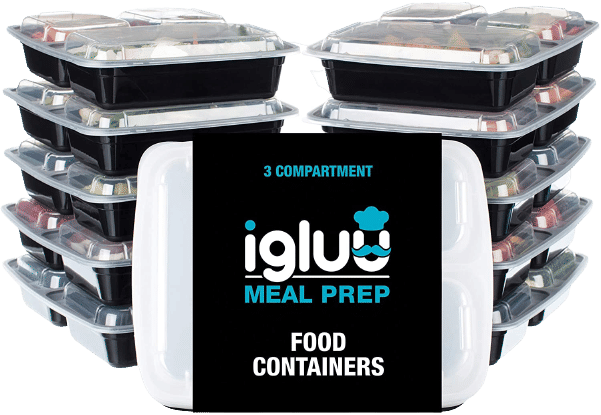 Igluu Meal Prep Container
The Igluu series of meal prep containers sell like hotcakes for a reason! They're tailor-made for meal preppers with single, dual, or bento-style container options. According to the brand, these are reusable (not one-time-use), though they aren't as durable as higher-priced counterparts made from thicker plastic. In addition to that, they're microwave, freezer, and dishwasher-safe. They're also sold in packs of 10 so you'll have plenty of containers to last you through the week.
Traditional Plastic Meal Prep Containers
Pro
Lightweight
Widely available
Microwave-safe and BPA-free
Some are freezer and dishwasher-safe
Unlikely to break when dropped
Cons
Cheaper brands may contain BPA that leach into your foods when reheating
Not suitable for the oven
Will stain over time
Tip: Try to go for BPA and phthalate-free containers that have been made explicitly for reheating in the microwave. Opt for reusable plastic containers rather than disposable ones.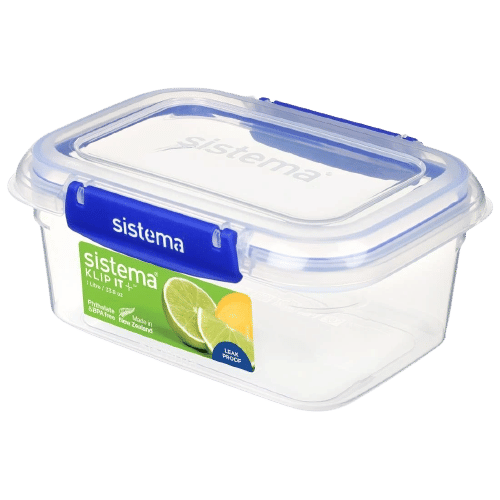 Sistema Plastic Containers
Sistema plastic containers can be found in most major supermarkets like Coles, Woolworths, as well as online through Amazon. Their range consists of microwave-friendly, freezer-safe, and dishwasher-safe containers, which are identified via specific engraved symbols. Try to go for the leak-proof and airtight options to preserve freshness and flavours and eliminate the risk of spillage if you'll be lugging your lunchboxes around. A variety of sizes are available, and Sistema containers are stackable, a space-saving feature that helps free up room in your pantry, fridge, and freezer!
Glass Meal Prep Containers
Pro
Microwave, dishwasher, and freezer-safe (some are oven-safe)
Durable
See-through
Usually stain and odour-resistant
Cons
Heavy
May crack/break when dropped
Tip: Glass meal prep containers may be better suited for at-home use. In contrast, plastic containers are the more convenient option for those on-the-go (especially kids!).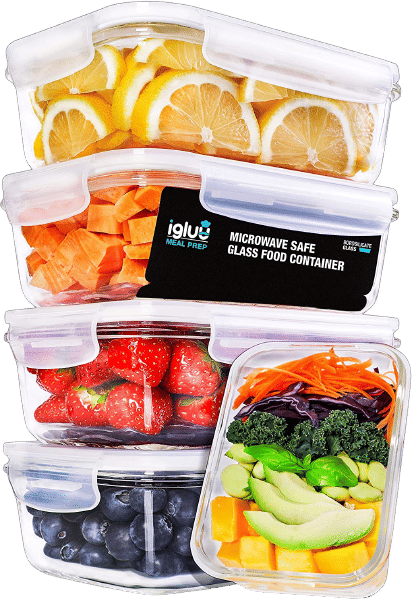 Igluu Meal Prep Containers
Igluu glass meal prep containers are conveniently available for purchase online, mostly in packs of 2's and 3's for $35-50 per pack. These glass containers steal the spotlight in terms of versatility, mainly because they are microwave-friendly, freezer-friendly, and oven-friendly with their top lid off. Other than that, they check all the right boxes. The snap-and-lock lid and inner silicone ring create an airtight environment, not to mention that both bases and lids are dishwasher-safe for added convenience. You can even get them with multiple compartments.
Stainless Steel Meal Prep Containers
Pro
Durable and reusable
Some may be dishwasher-safe
Very stain resistant
High-quality and food-safe ones are non-toxic
Cons
Not microwave-safe
Quality containers can be expensive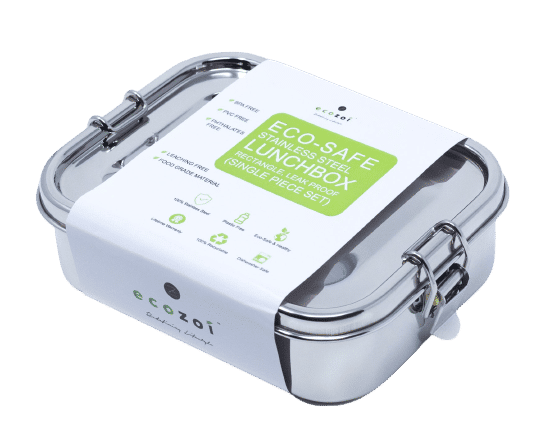 Ecozoi Leak Proof Stainless Steel Container
The Ecozoi Leak Proof Stainless Steel container has a modular design that allows for you to separate your food with an optional smaller container that can be tucked away inside the container, or used as a completely separate container. In terms of durability, it's made from the highest-quality stainless steel with a practically indestructible nature! These stainless steel meal prep containers are ideal for sandwiches and wraps, or as kid's lunchboxes. Thankfully, these are dishwasher-safe. While it does cost quite a bit, it's designed to withstand the test of time and outlive its plastic counterparts!
Silicone Meal Prep Containers/Food Bags
Pro
Great for storing liquids or ingredients
Flexible and does not crack or break easily
Most are safe for microwaves, freezers, and dishwashers
Malleable (some containers can be collapsed into flat stacks)
Comes in lots of different shapes and sizes
Cons
Not something you'd eat out of
Some types may not be leech-proof, especially at high heats
Can leak when pressure is applied (no good for carrying liquids)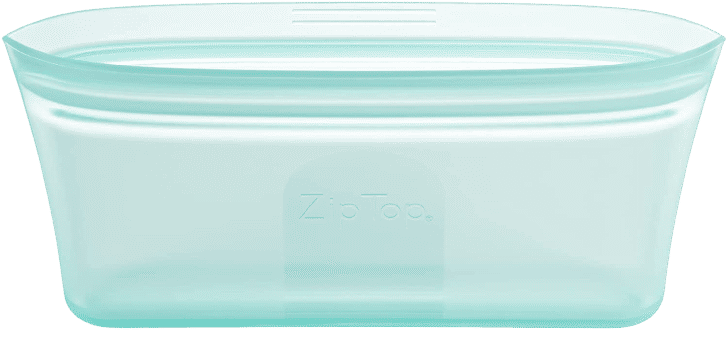 Zip Top Silicone Food Bags
The Zip Top Silicone containers come in lots of different shapes, sizes, and colours. They're made from 100% food-grade silicone and are free from chemicals and fillers that may leech into your foods. For boosted convenience, these are also freezer, fridge, dishwasher, and microwave-safe. They're also endlessly reusable, can stand up on their own, not to mention light, convenient, and perfect for to-go snacks, sandwiches, and fruits.
Other Important Considerations For Meal Prep Containers
It's rare to find a container that checks every single box, but you're likely to find something that works for you. Here are some other important considerations for meal prep containers:-
✅Leakproof
If you're always on the go, you'll need a travel-friendly meal prep container, especially if you're bringing around sauces and liquid foods. You won't want to get your favourite bag soiled.
✅Microwave-friendly
It's a huge hassle having to transfer your meal from one container to another when reheating meals. Your safest bets are glass and ceramic containers labelled as microwave-safe. Do not pop anything with metal into the microwave, or you'll be in for a disaster. Thus, stainless steel containers are out of the question if you're looking for something microwave-safe.
✅ Dishwasher-safe
Dishwasher-safe containers will save you some time and trouble. Most containers are dishwasher-safe. However, some are specifically top rack safe, which the brand or manufacturer will indicate.
✅ Eco-friendly
While disposable containers are incredibly convenient, reusable meal prep containers are a better option to minimise waste. And if you'd like to skip handwashing dishes, opt for dishwasher-safe ones instead.
✅ Durable
Stainless steel and glass containers are the most durable amongst the lot. However, another great candidate is food-grade silicone containers, as they are much more durable and resistant to heat than plastic containers.
✅ Lightweight and travel-friendly
Silicone and plastic containers top the scoreboard if you're looking for a lightweight lunchbox. If you'd like to keep your food warm, then insulated food jars or flasks would do the trick.
You could also opt for stainless steel containers as they'll be more likely to keep your food warm compared to plastic containers. Another option would be insulated lunch bags or totes.
✅ See-through
See-through, transparent, or translucent containers will be a more convenient option if you'll be keeping different ingredients or meals in the fridge. That way, you won't have to pop off the lid to check the contents. Plus, this reduces the risk of grabbing the wrong container on a hectic morning (been there, done that).
✅ Enough compartments
Some containers are manufactured with two or three compartments. Others have removable dividers, though this may be pretty gimmicky since liquids may still leak from one side to the other.
✅ Airtight
By securing your meals in airtight containers, you can preserve their freshness, flavour, and nutritional value for longer periods. The airtight sealing system hinders air and moisture movement into the container, preventing your meals from going rancid too quickly.
✅ Freezer-safe
If you're going to store your meals, sauces, or ingredients in the freezer, always use freezer-proof containers. Freezer-safe containers are less likely to break or crack when the contents freeze.
Honourable Mentions
Jugglebox Meal Prep Food Containers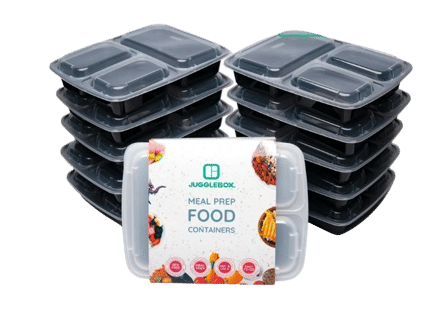 Jugglebox is an Australian brand famous for its eco-friendly and stylish meal prep containers. On their online site, you can purchase large bulks of reusable food storage containers in sets of 10-50. You will find compartmentalised containers on their site and even thermal lunch bags for purchase.
Their containers are environmentally-friendly, microwave-safe, and dishwasher-safe, too. They're the complete package, but you can find similar meal prep containers with the same features and versatility cheaper from Amazon like this 10 pack Igluu Meal Prep container set.
The good thing about buying these bulk sets from Amazon instead is that you can skim through the hundreds (or thousands) of user reviews and delivery is free if you're a member.
Kmart Meal Prep Containers Sets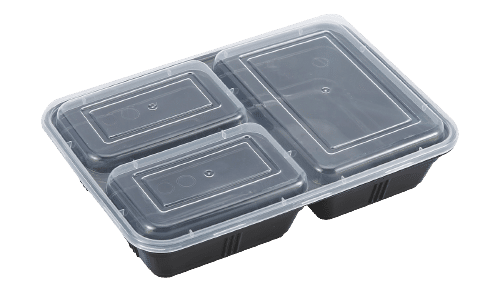 Kmart is another place to get meal prep compartments similar to those you'll find on Amazon.
They have 3-compartment container set (4 containers) for only $10.00 instore which are BPA-free and microwave, dishwasher, and freezer-safe. The cost per container is on par with those found on Amazon at $2.50 per container.
Mealami Meal Prep Containers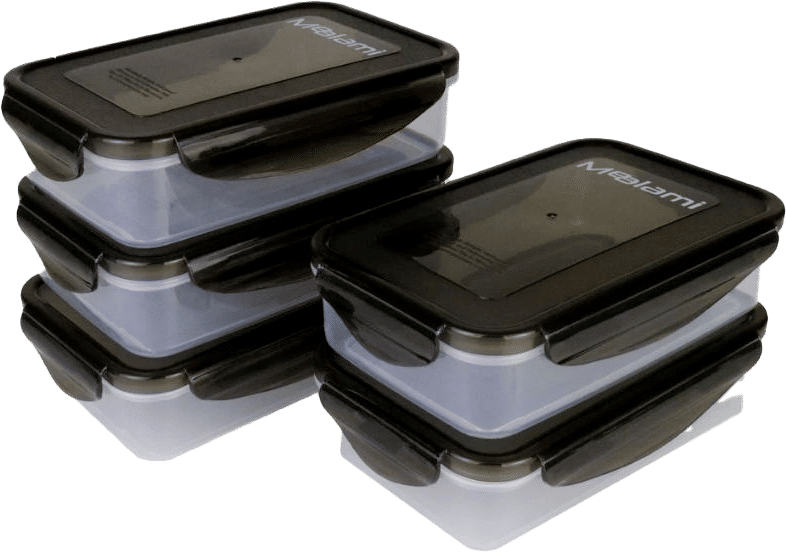 Mealami combines style and fashion into their meal prep bags, water bottles, and meal prep accessories. The Mealami Meal Prep Container is BPA-free and freezer, dishwasher, and microwave safe.
Mealami containers aren't expensive either and their store contains other handy meal prep accessories such as utensils and stylish bags to keep your food fresh.
Your food storage containers can make or break the experience. You won't want the freshness and flavours of your meals to dwindle each night. Plus, a high-quality meal prep container helps maintain the nutrients present in your food.
Don't be afraid to invest in some meal prep containers that are safe and can withstand the test of time. Good-quality ones will elevate your meal prepping experience, we promise that!