🏡 Lifestyle
7 Microwave Hacks That Will Change Your Meal Prep Game
Did you know you can cook entires meals in your humble kitchen microwave? Well, you can. Here are 7 microwave hacks that will revolutionise the way you meal prep.
UPDATED ON Jul 12, 2022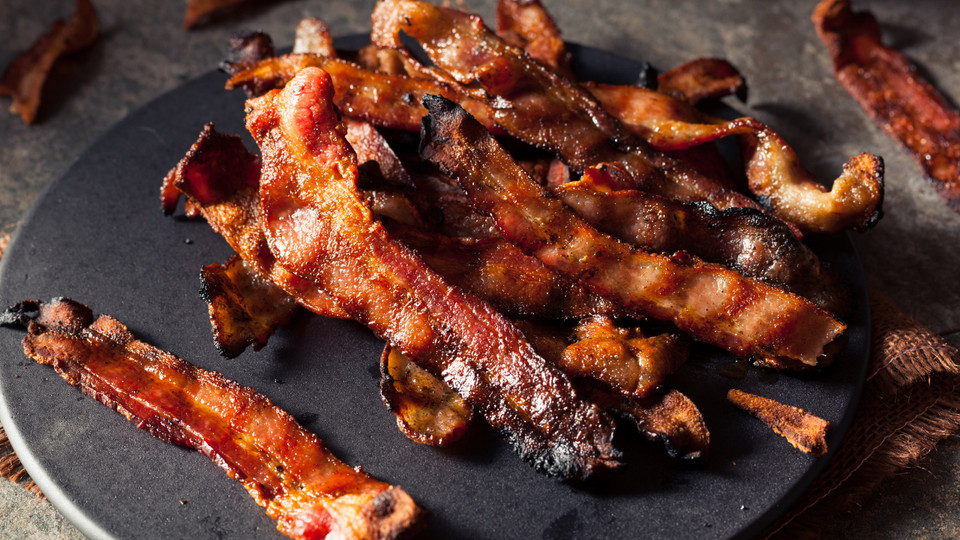 If you've ever been without a microwave for just a few days or (heaven forbid) lived in a place without a microwave at all… you'll understand just how much you rely on and need a microwave. Microwaves truly make cooking and meal prep life so much easier, and if you're anything like me, you probably aren't even utilising all the power and capabilities of your microwave (like did you know microwaves can be used just as a timer? Oh, maybe that's just me who never knew that…) Microwaves are just one of those kitchen appliances that are so versatile, once you really know how to make the most out of your microwave, you'll never look back. I'm talking about cooking entire meals in your microwave – no oven or stovetop required! In this article, I've found 10 microwave hacks that will truly up your meal prep game by minimising prep, cooking and clean-up time. You're welcome.
  Cook grains
If you get tired of watching over a pot of boiling grains, why not cook your grains in a microwave? From rice to quinoa, you can microwave your gains in a glass bowl that you can then also use as a storage bowl, so you don't have to messily transfer from a pot to container. All you need to do is mix the grains with water in a large microwave-safe glass bowl, cover with microwave-safe plastic wrap and cook for 10 to 15 minutes. Just make sure you check on it every five minutes or so.
  Make a quick protein-rich egg meal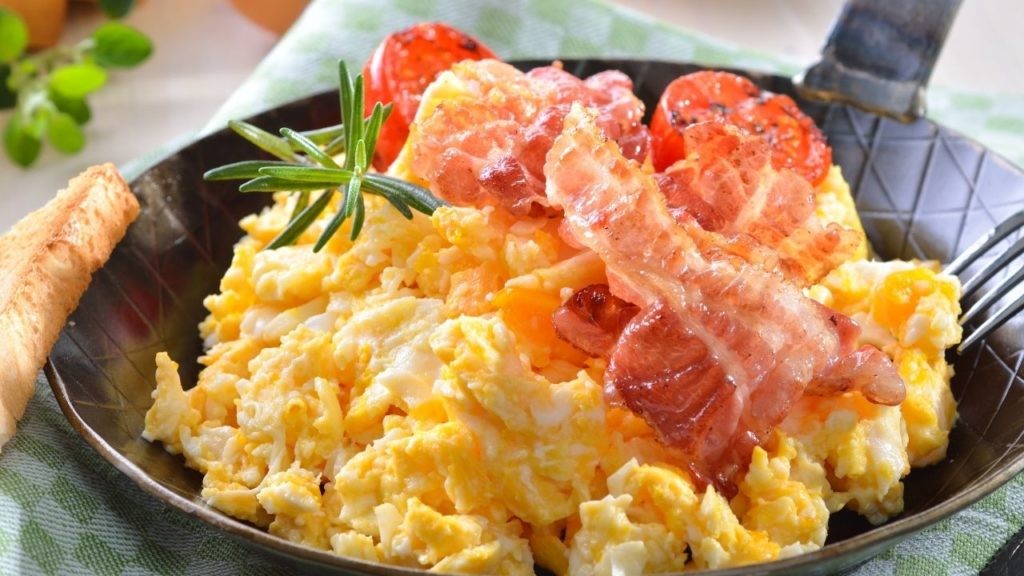 While microwaving eggs might seem like a weird thing to do, you can actually make a really tasty and quick meal with hardly any clean-up needed. Mix eggs with some herbs, salt, water or milk and add any other condiment you like. Pour the eggs into a bowl, cover with cling wrap and poke some holes for ventilation and cook on high for three minutes. Drizzle with some oil and add some extra seasoning and you're done.
  Cook up a bacon storm
No one can deny that bacon is delicious, but it can also be a major (greasy) headache to cook. Enter: microwave bacon. All you need to do is line a microwave-safe plate with a paper towel, top it with bacon and cover with another paper towel (to keep the grease from splattering all over your microwave). Cook on high for 6 to 7 minutes and dig in. While it might not be as crunchy as pan fried or grilled bacon, it's a quick, mess-less way to cook up a batch of protein for your meal prep.
  Bake a protein-packed dessert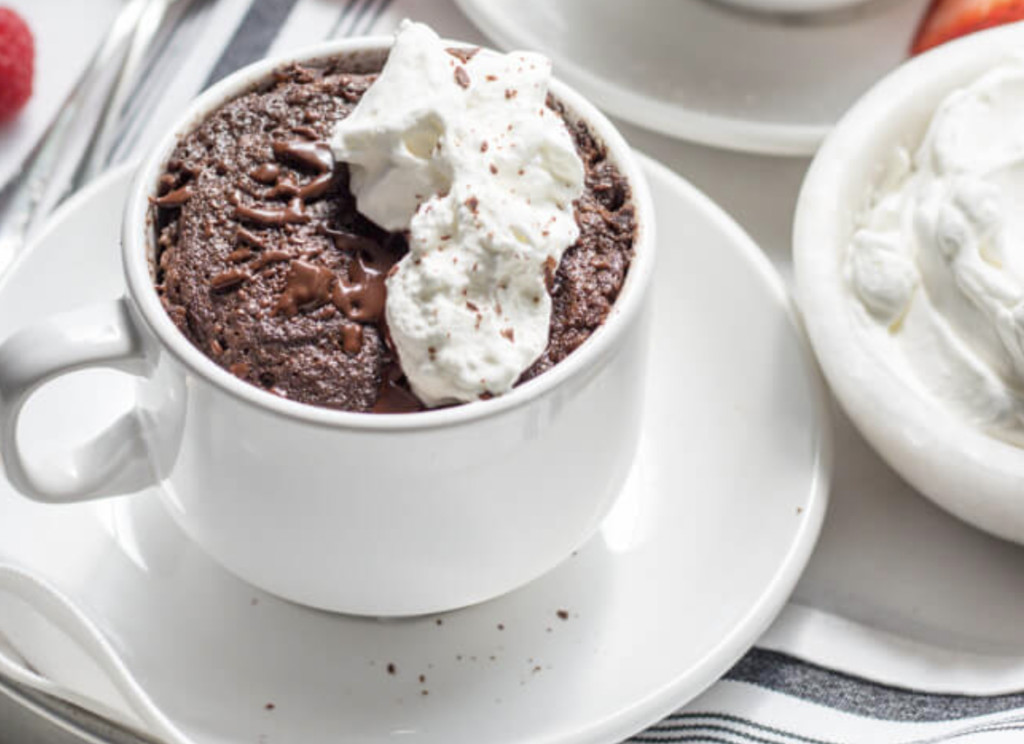 Desserts are often messy and time-consuming to make, but not if you cook your dessert in a coffee mug and chuck it in the microwave. If you're craving something sweet post-dinner or even post-workout, there are heaps of mug cake recipes you can whip up in about less than two minutes. Here's a delicious keto chocolate mug cake to get you started.
  Veggie Burrito Rice Bowl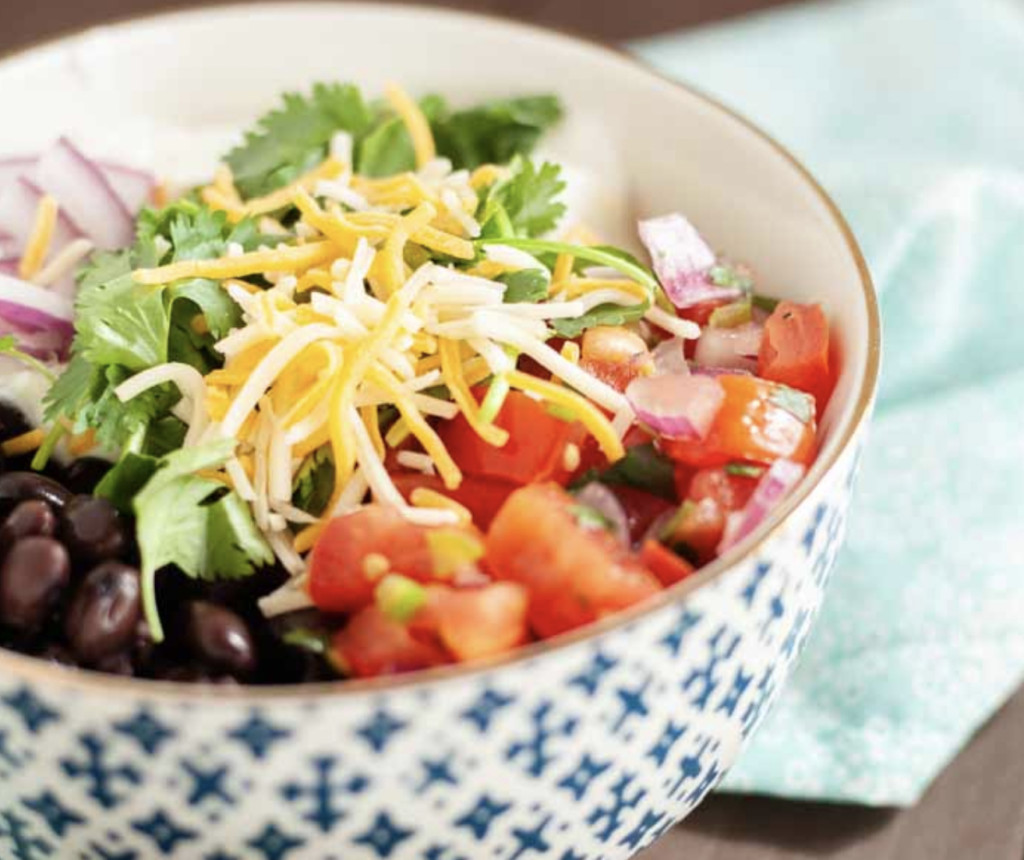 Another quick dish you can make in bulk and divvy up for the week is a veggie burrito rice bowl. All you do is cook the rice in the microwave (as per above), remove it from the microwave, add black beans, tomatoes, salt and pepper, top it with your desired choice of protein, add some avocado and you're done. A tasty meal in less than 10 minutes. This is also a great recipe you can follow.
  Microwave Granola
Granola is one of those meals you could eat any time of the day. It's good for breakfast, it's good for a snack, it's good for a pre-workout carb load… the list is endless. Store-bought granola can also be pretty high in sugar, so if you're a granola fan, it's usually best to make your own. It can also be fiddly to make when you try to do it in the oven, which is why you need to give microwave granola a go. This recipe is for granola in a mug, but you could double or triple the ingredients, stick it in a bowl, and have a batch that'll last you a few days.
3-Min Microwave English Muffin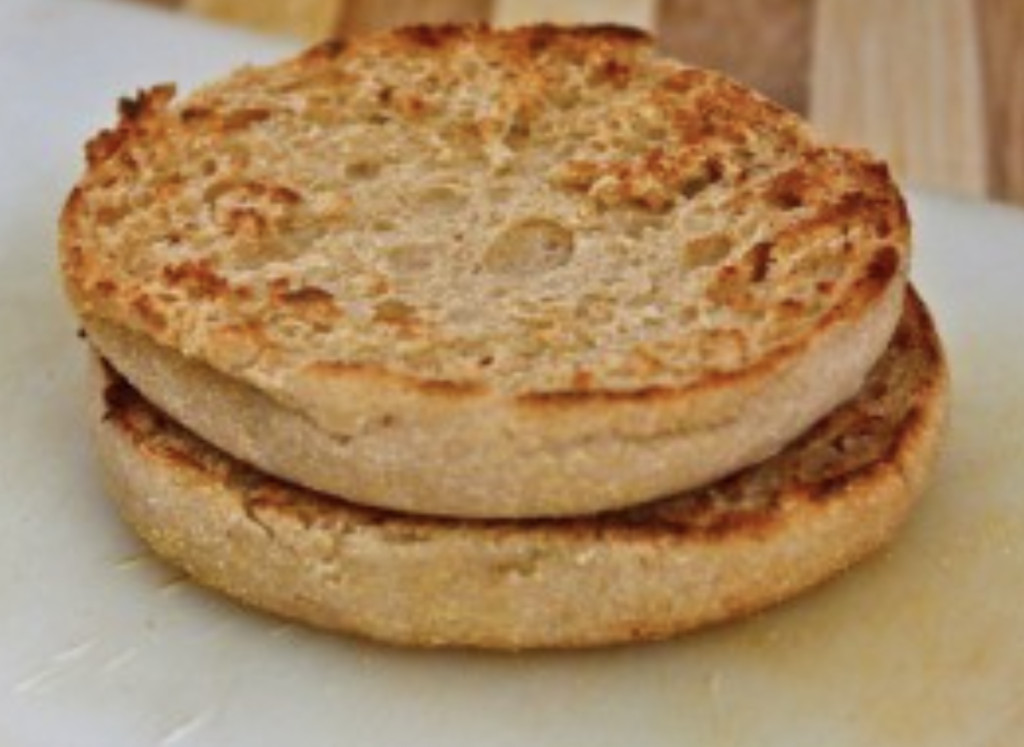 Who doesn't love an English muffin slathered in PB? Store-bought English muffins usually come with a lot of preservatives and not to mention are pretty high in carbs. Why not make your own version that takes 3 minutes in the microwave? Check out this quick and easy recipe here. You can make a few batches in one hit, and store them in the freezer for a quick grab & go breakfast sandwich.
Honestly, there's not much you can't do with a microwave, so get creative! Let us know in the comments if you have any microwave hacks you love, or if you try any of the above!