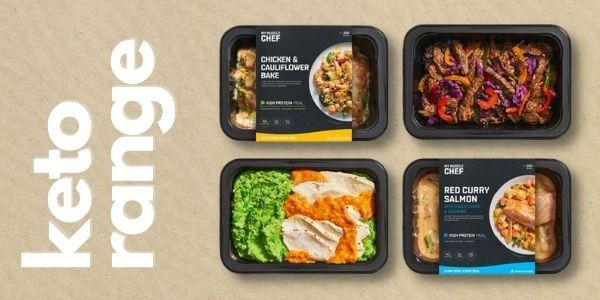 Popular
My Muscle Chef
$134.95 for 14 meals
Dedicated keto menu
Delivers Australia wide
MYMUSCLECHEF.COM.AU
Welcome to Mealprep's guide to the top keto-friendly meal delivery services in Australia!
We hear ya, trying to find the right keto meals to eat on a keto meal plan can be a challenge. From figuring out the macros, to shopping and cooking the meals, it's a hassle and a half.
But the good news is there is an easier way to start a keto diet and stick to it, and that's by using the services of a keto meal delivery provider.
There are countless meal delivery providers offering keto meals in Australia, but which ones are really worth your buck? We have the answers right here, right now.
So what is a keto diet anyway?
Chances are, you're already familiar with the ins and outs of a keto diet. But just in case you need a refresh: a keto or ketogenic diet is basically a diet that's low-carb, moderate protein, high-fat, and full of veggies. For many, it's a diet to lose weight, but for others, it's simply a lifestyle choice.
If you follow a keto diet, Mealprep has put together a list of the top 5 Australian keto-friendly meal providers to help you choose the right one for you and your needs.
How'd we make this list?
We based our list on the following criteria:
🍽 Keto options: how many keto options does the provider offer?
📍 Delivery locations: where in Australia do they deliver?
💰 Average cost per meal: what's the average cost per keto meal?
📅 Subscription required: does the provider ask you to subscribe in order to purchase meals?
⚖️ Macro split: what's the average macro split of the meals?
We've also put together a bunch of handy tips about the keto diet, including the types of food commonly found in the diet, the difference between keto and low carb, things to consider before starting a keto diet and a whole lot more.
Let's jump right into the best Australian keto-friendly meal providers.
Tip:
Did you know the keto diet was introduced around the 1920s as a way to control epilepsy?
The diet mimicked the metabolism of fasting, which made it a great treatment for epilepsy.
For nearly two decades the keto diet was used to treat epilepsy, but as modern medicine progressed, using the keto diet as a way to control epilepsy dramatically declined.
My Muscle Chef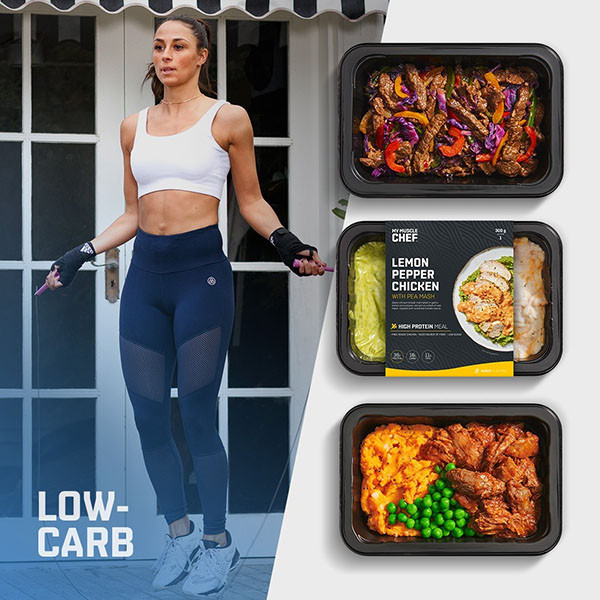 DELIVERY LOCATIONS: NSW, VIC, ACT, QLD, SA, WA
AVERAGE COST PER MEAL: $9.60
SUBSCRIPTION REQUIRED: No
AVERAGE MACROS: 48g protein, 14g carbs, 14g fat
Looking to kick start a low-carb diet or specifically a keto diet? My Muscle Chef has curated a delicious array of keto-friendly meals and keto meal plans like the Keto Friendly Pack that is filled with nutrient-dense ingredients you'll need to get started, all with under 15g of carbs per meal.
Cooked by real chefs, MMC says their keto meals have the comfy feel of a homemade meal and all the delicious taste too.
MMC's team of chefs work closely with their Head Nutritionist to develop a wide variety of meals that offer all the health benefits of following a ketogenic diet.
MMC delivers across Australia and also stocks meals at selected IGA's, FoodWorks, Harris Farms, Romeo's, Drakes and Cornetts stores.
Foober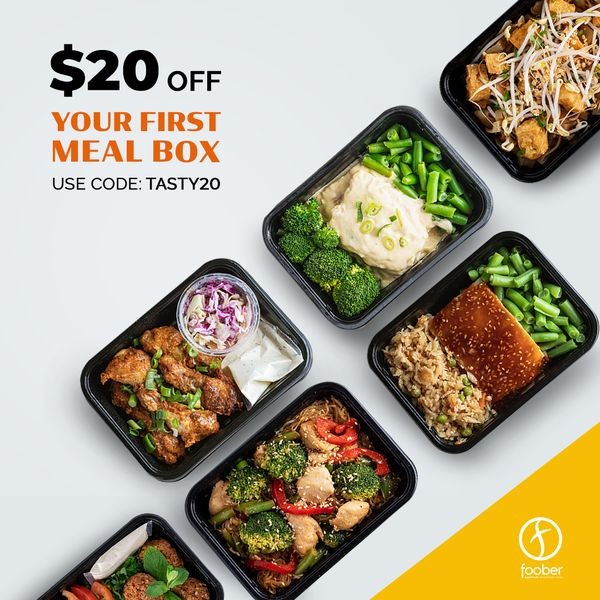 DELIVERY LOCATIONS: VIC, NSW, QLD
AVERAGE COST PER MEAL: $10.95
SUBSCRIPTION REQUIRED: No
AVERAGE MACROS: 21g protein, 9g carbs, 31g fat
Foober is a meal provider, which specifically focuses on low-carb meals/weight loss meals. They also have a dedicated Keto Meal Plan pack.
Foober's team of professional cooks work with fitness professionals to help design healthy yet delicious meals, while also helping customers who are aiming to build muscle or just wanting to simply eat healthy and right.
You can order via a la carte or choose from one of their meal plans: 'Fat Loss', 'Keto Plan'. 'Muscle Builder', and 'Vegan Meal Plan'.
All meals are delivered weekly, fresh and not frozen. The only downside is it's currently only Sydney-based.
A-Life Plus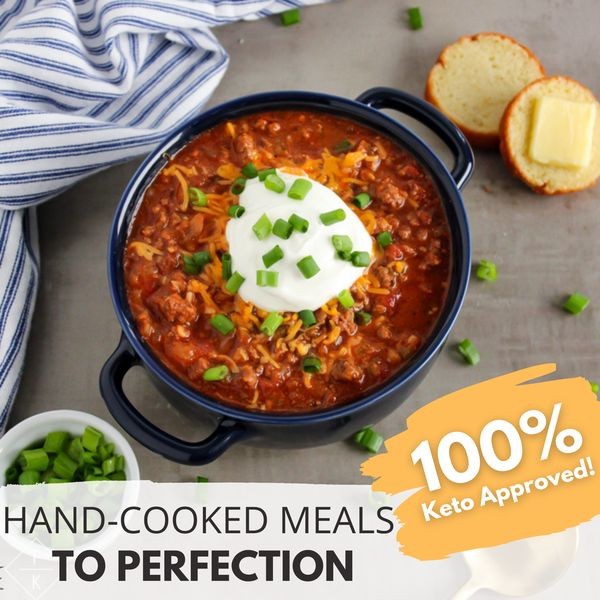 DELIVERY LOCATIONS: NSW, VIC, ACT, QLD, SA
AVERAGE COST PER MEAL: $13.00
SUBSCRIPTION REQUIRED: No
AVERAGE MACROS: 16g protein, 4g carbs, 30g fat
A Life Plus is great for those following a keto diet (and really anyone with any type of dietary requirement!).
Perhaps the best thing about A Life Plus is the amount of customisation and control you have over your meals. A Life Plus is able to personalise the dishes to your goals, preferences and dietary needs by hand-cooking every one of your dishes to order using fresh, organic ingredients.
Before you purchase a Keto Meal Plan, A Life Plus calculates the number of calories, proteins and fats you'll need to achieve Ketosis and takes your health goals (e.g. weight loss) into account.
This includes personalising for your dietary preferences (e.g. Vegetarian, no gluten), removing ingredients you don't like (e.g no fish, dairy) all the way to your individual calorie level requirements. (e.g. I don't want to exceed 1200 calories).
There are over 60 keto dishes rotating in the meal plans with 2 new dishes added per week. A Life Plus delivers all across Australia, too.
Thr1ve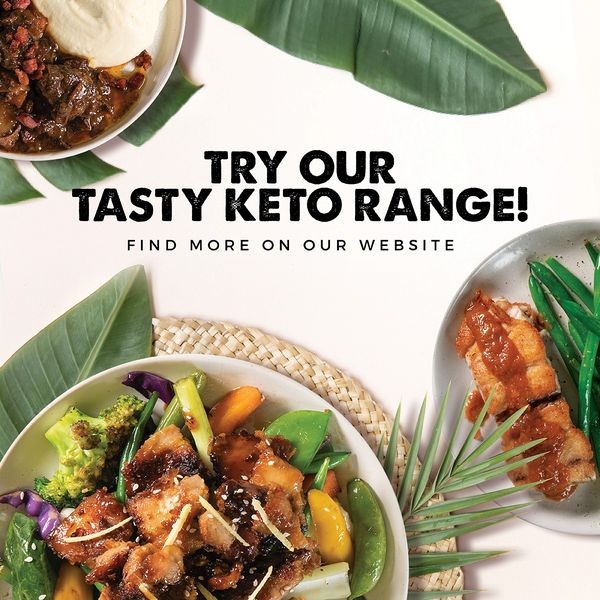 DELIVERY LOCATIONS: NSW, VIC, QLD, ACT
AVERAGE COST PER MEAL: $12.95
SUBSCRIPTION REQUIRED: No
AVERAGE MACROS: 25g protein, 13g carbs, 20g fat
Thr1ve has a huge range of keto-friendly meal plans. They offer a range of lower classic favourites, like bolognese with zoodles and fragrant curries with broccoli and cauliflower rice.
All their meals are made with healthy fats to help boost your energy while reducing carb intake. THR1VE takes the keto diet seriously, having invested in Australian-first research to ensure their diet meal delivery works.
Using fresh, seasonal produce from Aussie farmers, Thr1ve have an extensive range of low carb, low calorie and low sugar meals. They deliver to NSW, VIC, QLD & ACT Metro areas, with meals also available at IGA.
Workout Meals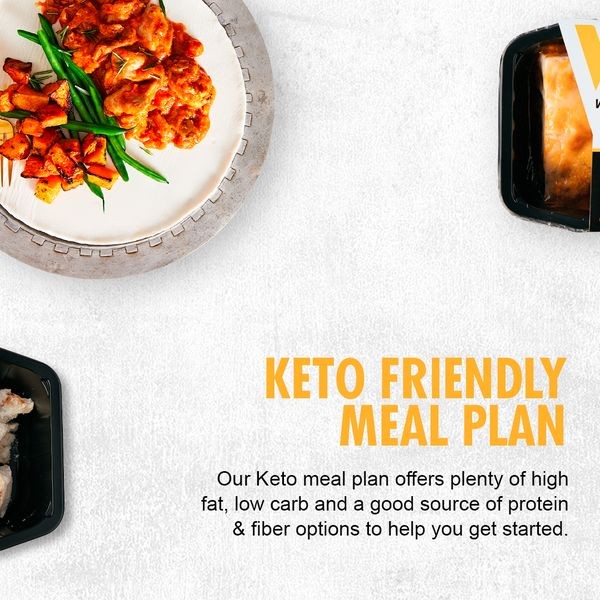 DELIVERY LOCATIONS: NSW, VIC, QLD, ACT, SA
AVERAGE COST PER MEAL: $10.55
SUBSCRIPTION REQUIRED: No
AVERAGE MACROS: 40g protein, 10g carbs, 5g fat
Workout Meals have a system to assist in creating a custom meal plan for you, including a Keto Friendly Meal Pack with 10 meals to choose from.
Every aspect of Workout Meals is designed with the time-poor, health & fitness focused customers in mind.
Using the highest standard ingredients from Australia and New Zealand which includes their very own farm in Kulnura NSW, their real restaurant chefs and qualified nutritionist have designed the best-tailored meals to go alongside their customer's fitness journey no matter what the workout is.
Workout Meals are fresh and not Frozen and will remain fresh for 7 days when refrigerated.
Which meal kit providers offer keto options?
Meal kits differ from meal delivery services in that meal kits have 'some assembly required' – but there's usually a lot of assembling! With meal kits you're mostly making the whole dish, with the convenience coming from having all the ingredients you need, as well as step by step recipe, to create the meal. Meal providers like the ones mentioned above require you to do nothing else but heat up the meal.
So, do meal kit providers (like Hello Fresh, Marley Spoon and Dinnerly) have keto-friendly options? Hello Fresh does have some low-carb recipes, but the carb count isn't low enough to be classified as keto. Marley Spoon is in a similar position, offering low-carb meals but the number of carbs in these meals is still too high for dedicated keto eaters.
Dinnerly is similar to Hello Fresh and Marley Spoon (it's actually owned by Marley Spoon) – and while it has a couple of low-carb dishes, most hover around the 10-15g of carbs per meal mark, which might be OK for some keto eaters, it might not suit everyone and the range definitely isn't very big.
What you won't find in a keto diet:
Below are examples of some foods you won't find in a keto diet:
🍝 Pasta
🍞 Bread
🥔 Starchy vegetables (corn, potato, peas)
🥣 Grains and cereals
🍺 Beer
🍬 High-sugar and dried fruits
What you will find in a keto diet
Below we've listed some of the foods you can expect to eat on a regular basis when eating a keto-friendly diet:
🐟 Seafood
🍗 Chicken
🥩 Beef
🥚 Eggs
🧀 Cheese
🥑 Non-starchy vegetables (avocado, asparagus, broccolini, olives, cabbage, tomatoes, cucumber, lettuce, green beans, spinach, cauliflower)
Considerations before starting a keto diet
While the keto diet is usually safe for most healthy people, it's not for everyone, and there may be some initial side effects while your body adapts. Typically when you first start a keto diet, you might experience the following:
💩 Diarrhea
🥵 Constipation
🧠 Poor energy and mental function
😋 Increased or decreased hunger
😴 Sleep issues
🤢 Nausea
💪 Decreased exercise performance
The best way to avoid any severe symptoms is to try a low carb diet for the first few weeks to teach your body to burn more fat before you completely eliminate carbs.
A ketogenic diet can also change the water and mineral balance of your body, so adding extra salt to your meals or taking mineral supplements may help.
There are some people who shouldn't do the keto diet full stop, such as: people who have kidney damage, individuals at risk for heart disease, pregnant or nursing women, people with type 1 diabetes, pre-existing liver or pancreatic condition and anyone who has undergone gallbladder removal.
As with any new diet, it's important to talk to your doctor before starting.
Keto Diet FAQs
What is a keto diet?
The ketogenic diet is a very low carbohydrate diet in which the majority of your calories come from fats and, to a lesser degree, proteins. In this regard, it has been compared to the Atkins diet and other low-carb diets, though there are some specific variations and subtle differences.
Embarking on the keto diet means drastically cutting back on your carbohydrate intake- especially the easily digested ones like sugar, pasta, white bread and so on which are known to cause large insulin spikes- and replacing it with lots of fat. Your body will then go into the metabolic state known as ketosis, which is the main goal of the keto diet.
When your body is in ketosis, it becomes very efficient at creating energy by burning off your excess fat stores. Though it is often correctly reported that brain activity is heavily reliant on carbohydrates for energy, during ketosis your body will convert fat into ketones in the liver, which are a great energy supply for your brain.
You can read more about the keto diet in our comprehensive keto diet guide here.
How to tell if your body is in ketosis?
Once you've been following a keto diet for some time, there are several tell-tale signs your body is in a state of ketosis, such as:
Bad breath
Increased tiredness (short-term)
You're not as hungry
Digestive issues
Muscles cramps
More ketones in your blood
All of the above signs are usually only temporary as your body adjusts to a new way of eating. You can read more about how to tell if your body is in ketosis here.
What are the best low-carb keto snacks?
Everyone loves snacking, but finding low carb and high-fat snacks can be hard. Many snacks contain an astronomical amount of carbohydrates. And if you're on a ketogenic diet, eating the wrong snacks can spell disaster. With just a few mouthfuls, your body may be knocked right out of ketosis! While it can be challenging to stick to the carb restriction of a keto diet, you don't have to cross snacks off your list.
We've done all the research and made a list of keto-friendly and low-carb snacks in Australia just for you. You can get them either at your local supermarket (such as Woolworths or Coles) or from online stores. Check out some of the top keto snacks in Australia here.
What are the best keto breads you can buy in Australia?
When you're on a keto diet, regular bread is a big no-no. Bread is a high-carbohydrate food, after all. Does that mean when going on a keto diet you have to swear off sandwiches, burritos, and pizzas forever? Good news: no, you don't! These days you can easily buy keto-friendly, low-carb breads in Australia. We've rounded up some off-the-shelf products in a handy list below to help you get started on your keto journey. Take a look at our top 15 keto breads you can buy in Australia here.
What are Sydney's best keto-friendly restaurants?
If you're following a keto diet, you probably know the struggles of trying to eat out in Sydney. The good news is it's pretty easy to build your own keto meal, but what about if you just want to sit down, order a meal as-is and know it's keto-friendly? Well, the second piece of good news is plenty of cafes and restaurants around Sydney are catching on to the keto way of life and offering some lip-smacking meals that are all keto-friendly. We've rounded up our top 6 keto-friendly restaurants in Sydney, which you can read here.
What is the cheapest keto meal delivery service?
While most meal delivery services are becoming more competitively priced and are on a similar playing field, My Muscle Chef is not only the cheapest per serve but also has a huge keto-friendly meal range.
My Muscle Chef offers a keto-friendly meal range starting from $9.60 per serve.
What is the difference between keto & low carb?
What many people don't realise is that a keto diet and low-carb diet aren't one in the same thing. The biggest difference between keto and low-carb is that a keto diet is much higher in fat and lower in carbs than the average low-carb diet. The Harvard School of Health suggests the macronutrient ratio on a keto diet is:
70-80% fat
5-10% carbohydrate
10-20% protein
Meanwhile, a low-carb diet sees carbs make up about 20% of your meals. Also, low-carb diets differ from person to person, however, most people will be on anywhere from 20-60g of carbohydrates a day.
A low carb diet is less restrictive than a keto diet, with carbohydrates making up for approximately 20% of the diet. Also, a low carb diet should not promote ketosis because it will typically have a much higher protein and carbohydrate content than a keto diet. What does this mean? It basically means keto diets and low carb diets have very different metabolic effects.
A keto diet can be great for people who are looking to lose weight or improve their overall metabolic health. And, using a dedicated meal delivery provider can be a great way to keep on track of the keto diet because all the hard work is done for you.
So which one should you choose? We recommend starting with My Muscle Chef. Not only are they the cheapest, but they have overwhelmingly positive reviews and no lock-in subscriptions, so you can safely try before committing!