📝 Updates
Mealprep's Weekly News Roundup: Chefgood Announce Their Latest Guest Chef!
It's time for Mealprep's weekly news round up, where we present the meal provider industry's most up to date news, events and announcements for health enthusiasts, fitness seekers and other industry workers!
UPDATED ON Jul 12, 2022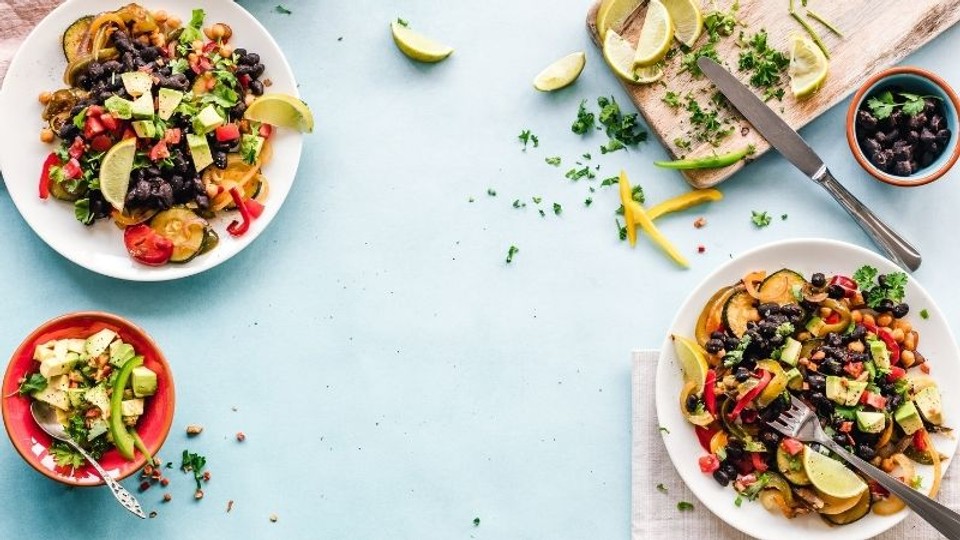 Youfoodz:
Youfoodz has launched a massive sale on their snack menu with up to fifty percent off selected snacks for one week only! On top of their massive snack sale, Youfoodz is also offering a discount on meals with nine meals available for $69 or seven for $55 when you use one of the discount codes.
Jump onto the Youfoodz website to check out the delicious snack range and to get your hands on the discount codes!
My Muscle Chef:
Can't get enough of My Muscle Chef? Well, the fitness-focused meal provider veterans have just launched their latest competition with the ultimate MYMC prize pack up for grabs. To enter, all you need to do is head down to your local Ampol or Foodary to pick up two meals for $18 to go into the draw to win a year's worth of MYMC meals in CASH!
Make sure you hold onto your receipt, scan the QR code on the signage inside the store and follow the instructions to enter the draw.
Follow the link to the My Muscle Chef website for the full terms and conditions.
Chefgood:
Chefgood have just announced the latest Chef in their Guest Chef Series and she is bringing something a little different to the table! Introducing restaurant owner, chef and author Shannon Martinez! Shannon is a triple threat, and Australia's number one vegan chef, renowned for her innovative and creative approach to vegan cooking and for her ability to create vegan recipes while replicating the authentic flavours and textures of real meat.
Shannon has featured two mouth-watering recipes in her Guest Chef Series menu including the One Pot Burrito Rice bowl and a Sweet Corn Congee. Follow the link to try the latest drool-worthy dishes from Chefgood's Guest Chef Series.
Macros:
Macros have released a handful of delicious new meals just in time for spring! The new springtime favourites include the Satay Power Bowl, Moroccan Chermoula Fish and the Spice Chicken and Chickpea Shakshuka.
Follow the link through to the Macros website to try one of Macros fresh new dishes in your next order!
Soulara:
Spring is officially here and to ease us into the warmer seasons, Soulara have gone ahead and launched their new springtime 'radiance' menu. The radiance menu consists of two new meals, both rich in beta-carotene which is the plant-pigment that gives bright vegetables their colour, like carrots, spinach and sweet potatoes.
The new radiance menu features the Chickpea Moqueca, a plant-based Brazilian style stew with basmati rice and a Citrine Tagine, a Moroccan-inspired tagine with quioa, roasted cauliflower and a side of Dukkah.
Follow the link to try out one of Soulara's new springtime dishes!
HelloFresh:
HelloFresh announced via Linkedin that they have officially been inducted into DAX, Germany's leading stock market index.
"We are very excited to announce that HelloFresh has entered the DAX, Germany's leading stock market index! With this, and HFG's already existing membership in the MSCI and Stoxx Europe, HelloFresh is now part of all relevant major international and national stock market indices."
Marley Spoon:
Marley Spoon have reintroduced Masterchef alumni Hayden Quinn's Chicken Tagine with Harissa Yoghurt and Couscous back by popular demand! Hayden's dish has been heavily inspired by North African flavours with punchy spices, tangy lemon and salty olives.
While the return of Hayden's show-stopping dish is fantastic news for Marley Spoon eaters, it's not the only good news! To commemorate the first day of spring, Marley Spoon have also introduced two fresh dishes with bright, vibrant flavours to match the season! Try the Spiced Bean Quinoa Bowl with Avocado, Corn & Lime and the Tuscan Steak & Pea Smash with Honey-Mustard Gravy in next week's order!