📰 News
Which is Sydney's Best Meal Provider for Health Seekers?
UPDATED ON Jul 12, 2022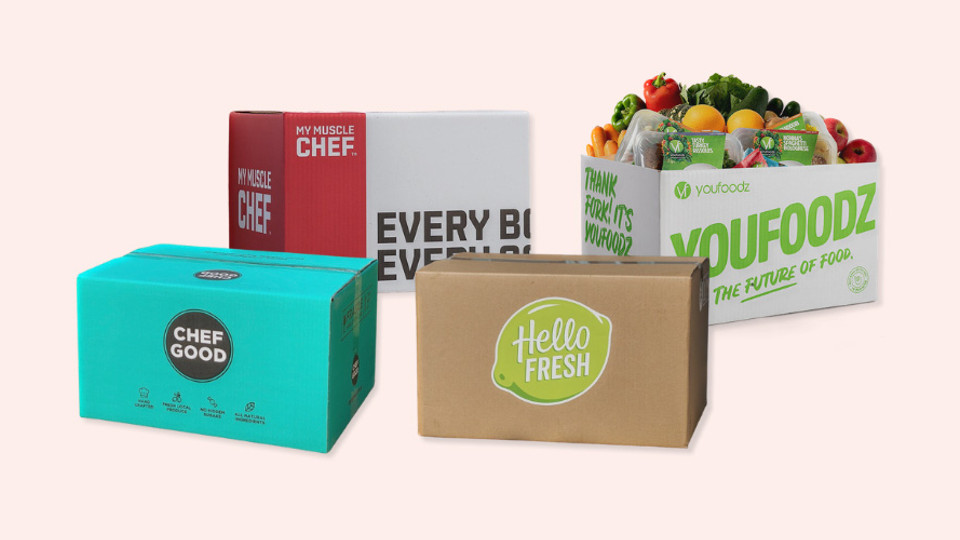 So, you're sick of cooking up a healthy meal every night and are thinking about jumping on the meal kit/ready-made meal train. It's certainly a booming industry, and chances are at least one of your friends has sung their praise for the ease, convenience and deliciousness of one of the many meal providers in Sydney and Australia. With so many to choose from, however, how do you know which is right for you? And, if you're particularly health conscious, which is Sydney's best meal provider for health seekers? We've rounded up the five meal providers for health seekers in Sydney with a 3.8 star rating or more on mealprep.com.au. Let's take a look.
1. Chefgood
Rating: 4.6
Chefgood creates healthy meals with fresh seasonal produce delivered to your door. It's another perfect option for people who want to eat well but don't have time to cook. Working with local farmers and growers in sourcing fresh ingredients, Chefgood has more than 50 meal selections to choose from, and a new menu every week. Meal plans include 'Slim & Trim' with portion controlled meals (350 calories per meal) and 'Everyday Wellness with generous portions. Vegan and Vegetarian options are also available.
2. My Muscle Chef
Rating: 4.1
My Muscle Chef is one of Australia's best meal delivery services and is made especially for athletes/the health conscious among us. They have over 50 freshly prepared meals to pick from and you can choose your meal based on whether you're looking to gain muscle, increase your performance or control your calories. They also offer vegan meals, low-carb meals, keto-friendly meals and high-calories meals. One of the great benefits of My Muscle Chef is you can actually buy their meals in-store from IGA's, FoodWorks Harris Farms, and Romeo's across Sydney (and Australia).
3. Youfoodz
Rating: 4.0
Another popular and healthy meal delivery service is Youfoodz. Youfoodz offers a large range of meal plans to choose from, and you can even choose if you want meal plans for weight loss or weight gain. For the vegetarians and vegans out there, it might not be the best option for you, as they have little plant-based meals to choose from. However, for everyone else, Youfoodz adds a new meal to their menu every few weeks. You can also customise your order by adding and removing products.
4. HelloFresh
Rating: 3.9
Partnering with Australian farmers, HelloFresh is perhaps one of the most popular meal delivery kits on the market. The best part about HelloFresh is its ease of use, providing you with fresh, seasonal ingredients pre-measured in color-coded meal kits to help you prepare delicious and healthy dinners in just 15 minutes. You can choose from a variety of meal plans as well, including Veggie, Classic and Family plans. All ingredients are farm-fresh, chef-curated and easy to follow (so even if you're a cooking novice you can make tasty, healthy meals!)
5. A Life Plus
Rating: 3.9
Creating great tasting healthy meals using locally sourced produce without added chemicals, sugars or preservatives, A Life Plus is perfect for the health-conscious. Meals are hand cooked to your specific dietary needs, and fully customisable.You can also choose from ketogenic plans, alkaline plans, plant-based plans and more.
Tell us in the comments – what's your favourite go-to healthy meal provider? Have we missed one?