🕵 Reviews
My Muscle Chef v Workout Meals v MACROS
UPDATED ON Jun 21, 2022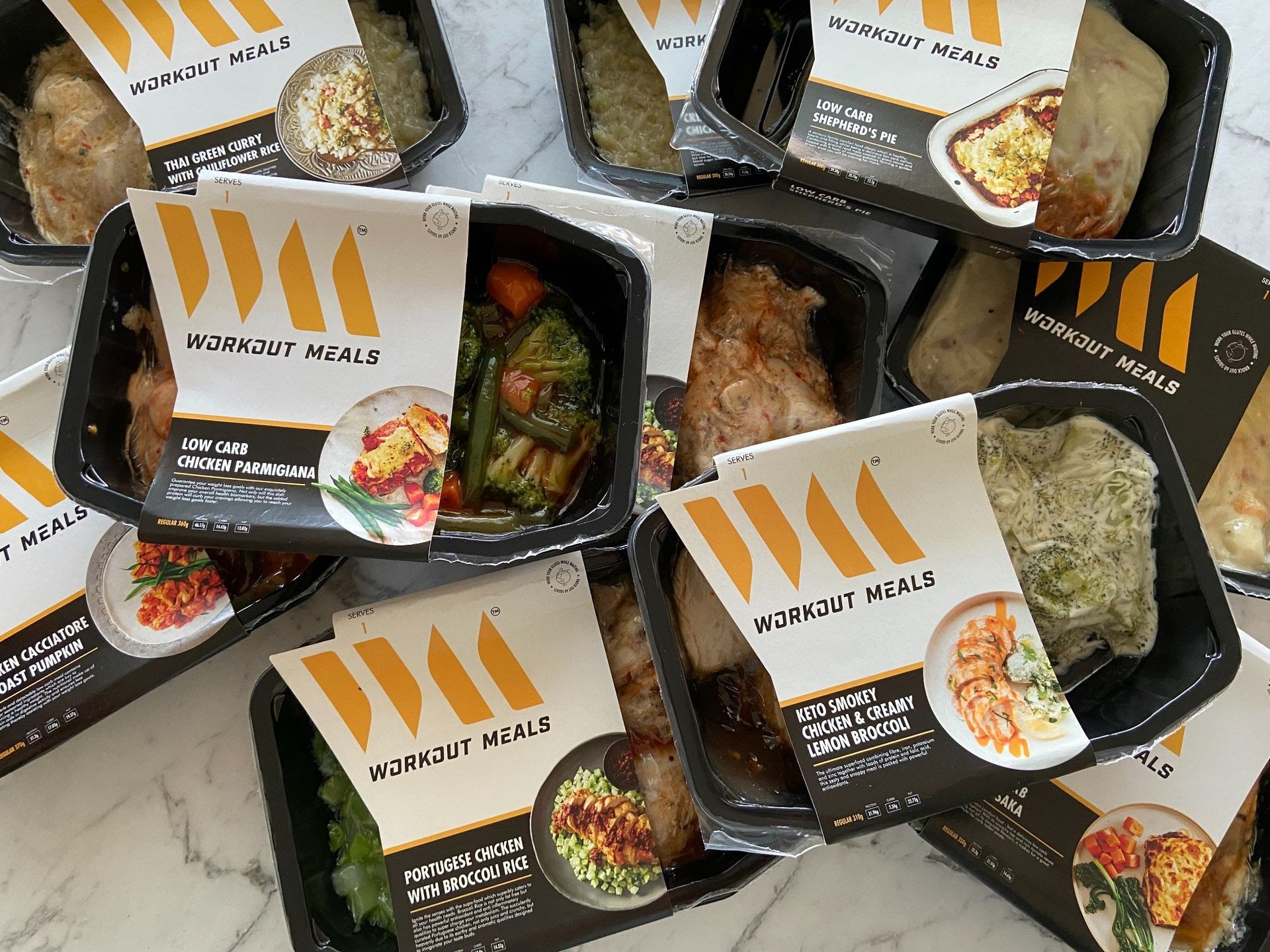 Favourite
Workout Meals
More wholefood ingredients
Many low carb options
Ultra fast delivery
GO TO WEBSITE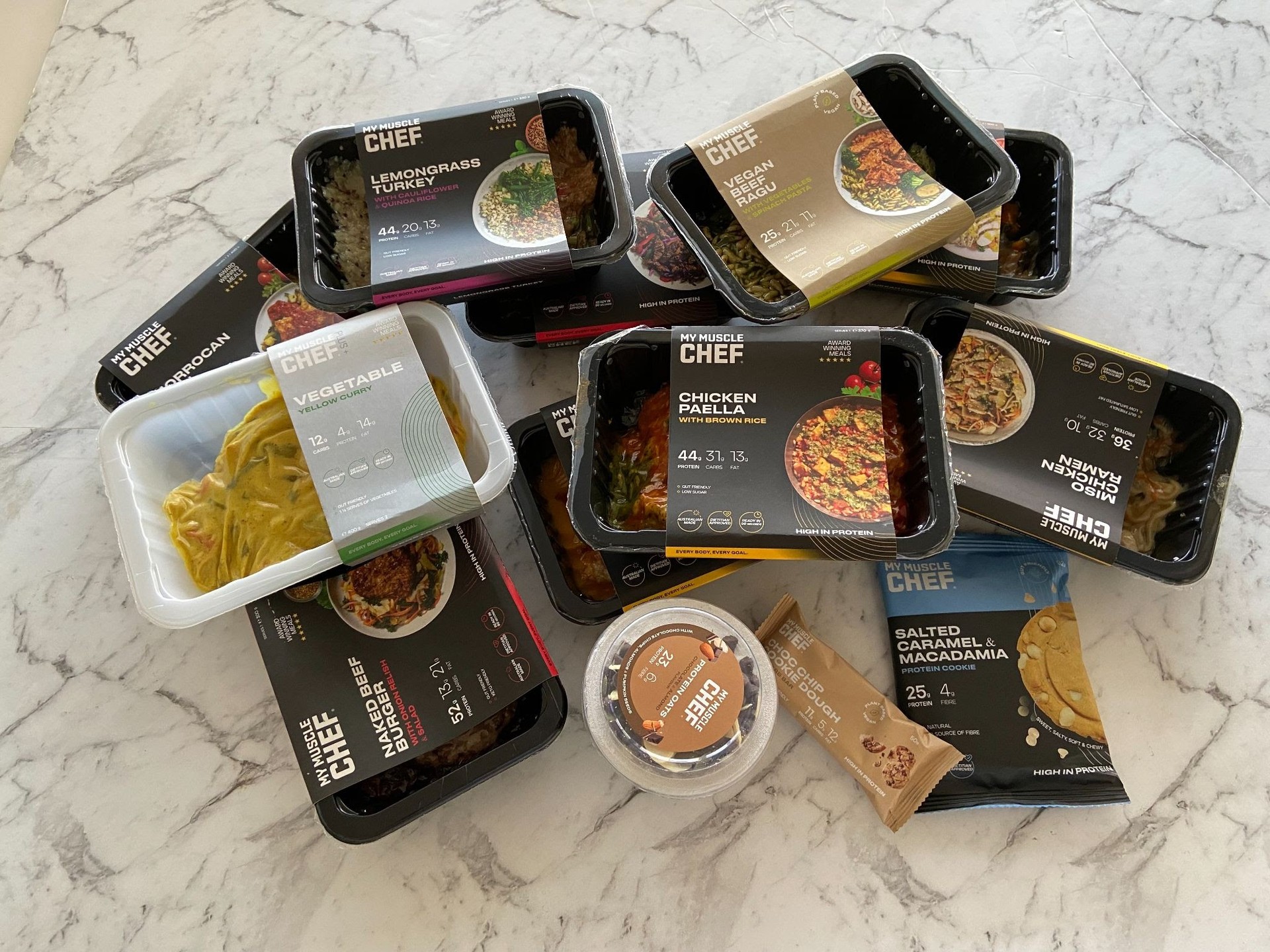 Tastiest
My Muscle Chef
Greater emphasis on protein
Available at many supermarkets
Generous portions
GO TO WEBSITE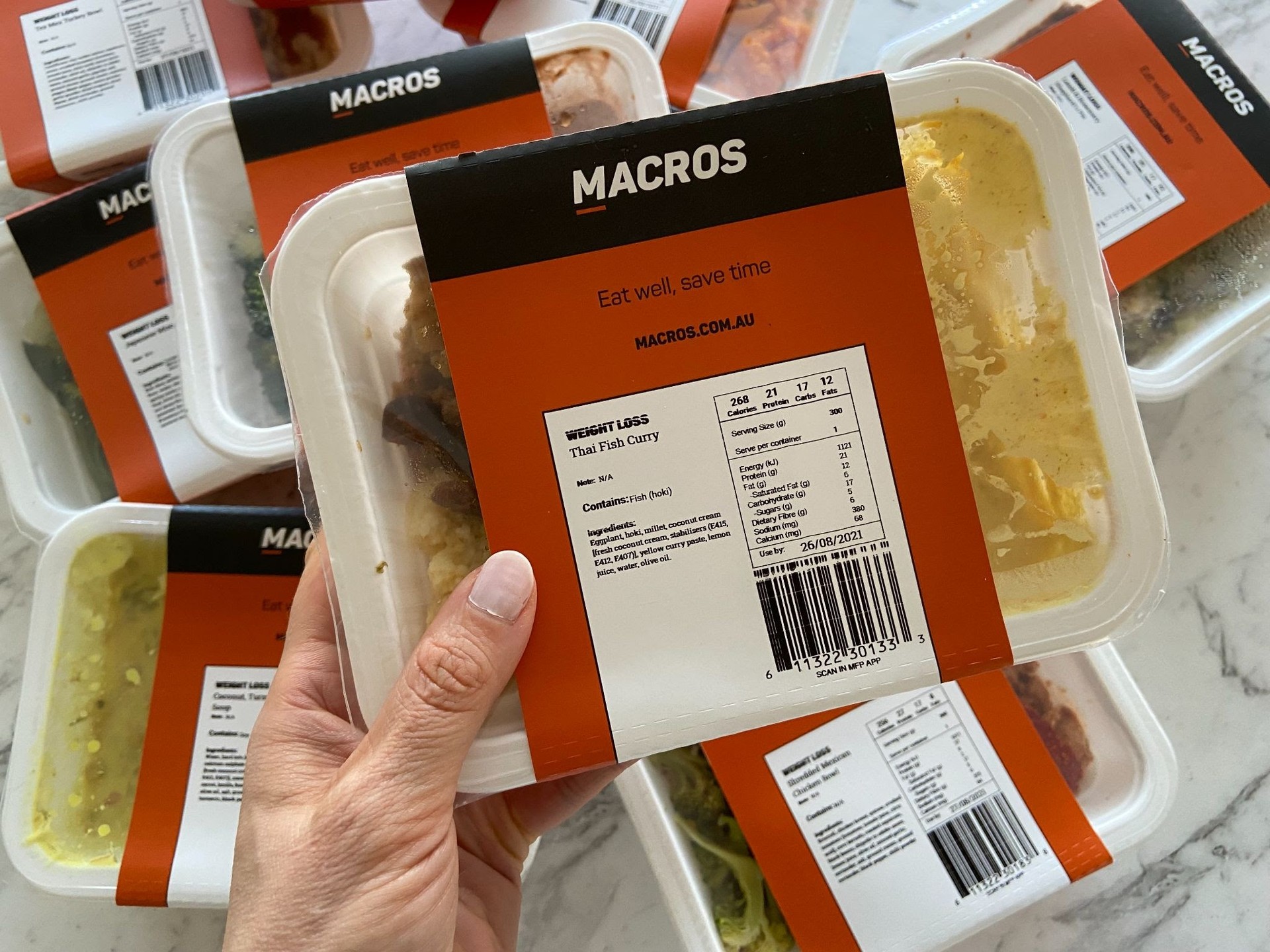 Good for weight loss
MACROS
Minimal refined carbohydrates
Cheapest meals in comparison
Low calorie meals
GO TO WEBSITE
If you're wanting to lose weight, gain muscle or improve your performance chances are you've experimented with trending diets. But have you looked at convenient meal providers to help you reach your goals?
Macros, My Muscle Chef and Workout Meals are three of the leading online meal providers in the fitness space all offering meals designed to support you nutritionally. To help you decide which meal provider may be right for you, we ask nutritionist, Sarah Appleford, to give her opinion on the quality of the products.
Which meal provider was most nutritious?
MACROS, My Muscle Chef and Workout Meals are all aiming to help you reach your body transformation or maintenance goals. As such, they all have something to offer. It's really about which one fits your individual needs and meets your priorities.
If we look at the ingredients list, Workout Meals are "cleaner" of the three although I suspect if they were labelled with full detail, they would be on par with MACROS. It is, however, dependant on the type of meal you select as with all three, you can choose meals that only contain whole foods.
In regards to the macros, again you can find meals that fit your needs individual needs in all three brands. My Muscle Chef seems to have more emphasis on protein across all their ranges including weight loss, whereas protein was on the lower side in many of the Macros meals.
MACROS, My Muscle Chef and Workout Meals all had a large variety of meals that reduced or eliminated altogether refined carbohydrates. They all offered low-carbohydrate options although Workout Meals probably had more "keto-friendly" meals to choose from.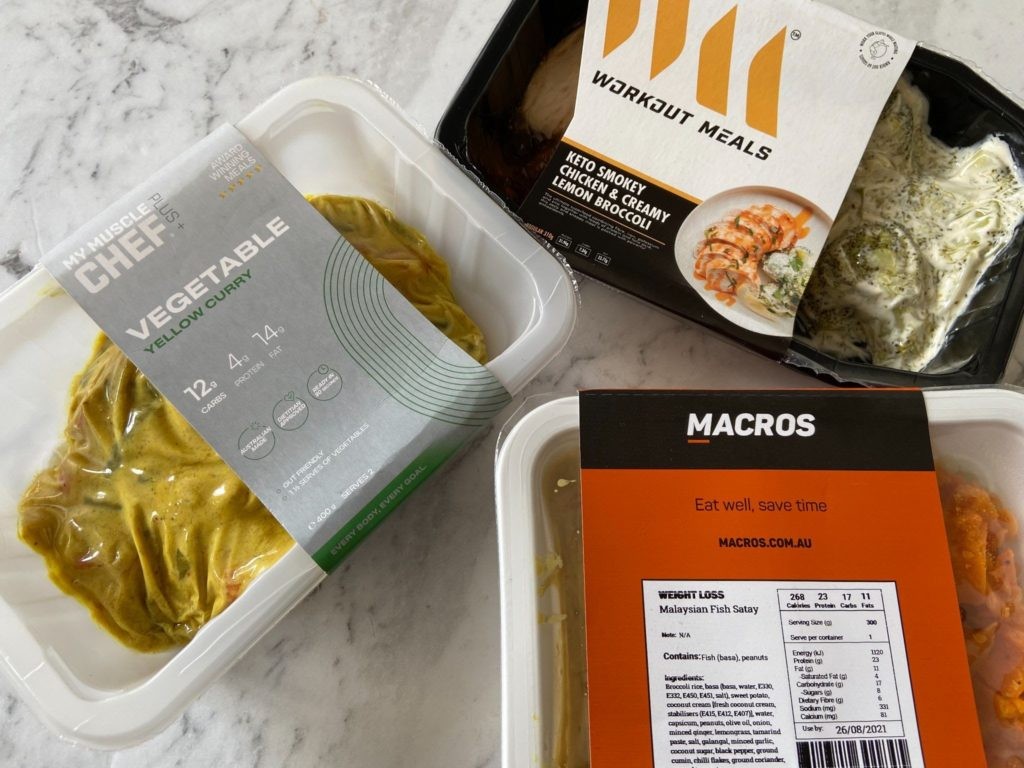 Given I tried mainly the low-carb, low-calorie meals, the total fat content across the three meal providers was all relatively similar. This is likely due to the providers wanting to keep the calorie content low and also to keep the costs to a minimum.
Dietary fibre was lacking in all the meals. If I was relying on these meals as my main daily nutrient source, I would definitely look to increase the fibre content by adding to each meal. I'm thinking of a lentil salad, leafy greens, nuts and seeds.
One key difference in the nutrients was that the sodium content with My Muscle Chef meals being considerably higher in sodium than the MACROS and Workout Meals. Given the amount of sodium in a lot of the meals, it's no wonder they were more flavoursome. Sodium is something you should consider when purchasing any pre-made or takeaway meals, especially if you're eating these on a regular basis.
How did the brands compare in service?
MACROS, My Muscle Chef and Workout Meals are all online meal providers that cater to convenience. Simply select your plan or choose your meals, pay and they are delivered straight to your door. MACROS only allow you to order a plan rather than choosing individual meals.
They are all to be heated in the microwave and kept in the fridge. My Muscle Chef and Workout Meals also state they can be frozen and eaten later if you can't consume them within the use-by date. MACROS are the only provider that doesn't have any snacks, drinks or traditional breakfast options.
For added convenience, MACROS, My Muscle Chef and Workout Meals all offer a subscription model which you can cancel at any time. The meal providers are similar when it comes to price. When comparing the plans, MACROS are the most affordable and My Muscle Chef the most expensive. However, some of the My Muscle Chef and Workout Meals are of a larger portion.
The one big difference between the fitness meal providers is that Workout Meals offer a program that gives personalised fitness and nutrition advice alongside your meal subscription. I personally haven't tried the WM360 program and can't speak of the quality, experience or detail they go into, but it does seem an affordable and valuable option.
How did the taste compare?
Of the three online meal providers, My Muscle Chef's meals had the most flavour and the more enjoyable texture. However, that comes at a cost of the high sodium content.
MACROS meals were the most disappointing when it came to taste. The flavour was bland and the texture of most of the meals was mushy. After eating several days worth of these meals, I really craved solid, home-cooked food.
I've tried several convenient meal providers, many of the brands featured on mealprep.com.au. There are lots of positives of these three providers and they definitely weren't the worst when it comes to nutritional value and taste.
Convenient meal providers like MACROS, My Muscle Chef and Workout Meals can be a helpful tool to support people in achieving their body transformation goals. Will eating these meals guarantee weight loss or muscle growth, no and nor are the brands suggesting that. So, it's important not to consider these as a quick fix solution.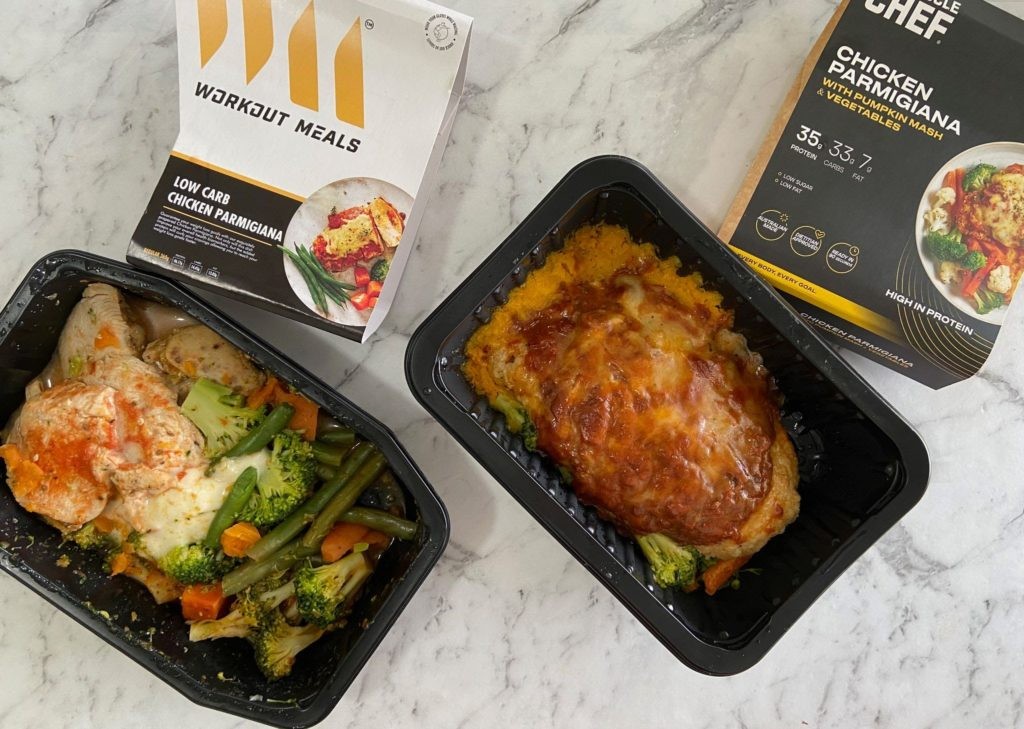 It's important to note, I'm not affiliated with any of these brands. If I was to recommend one of these meal providers to a client with a fitness or body transformation goal looking for convenient options, I would most likely suggest Workout Meals.
You can find the individual reviews of these brands here: