Workout Meals have a clear targeted audience – people who are looking to transform their body be it maintain, lose weight or gain muscle. They are a popular convenient meal provider in this niche, but how do they stand up nutritionally?
We ask Sarah Appleford, a clinical nutritionist, to take a look at Workout Meals and give their meals a try.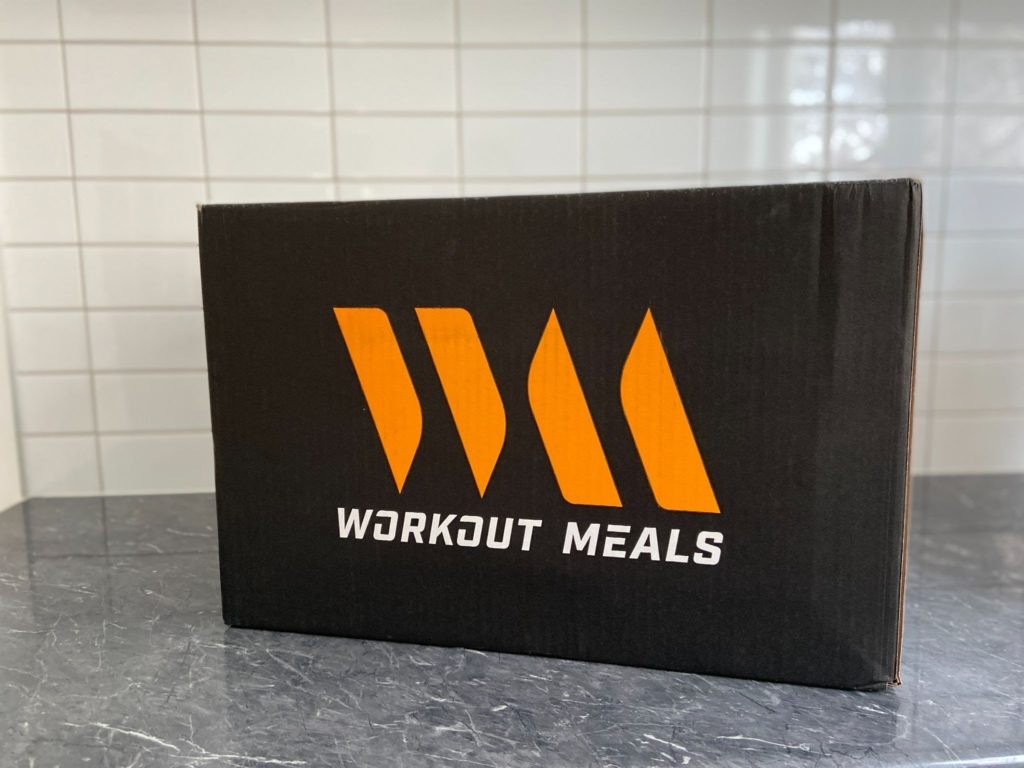 Were the Workout Meals meals nutritious?
"Your body deserves better" is the tagline of Workout Meals and I couldn't agree more! So let's see how these meals rate nutritionally!
Workout Meals begun as a calorie-controlled meal provider but have expanded their offering to include goal-based plans for anyone, weight loss, lean and fit, and muscle gain. They also have a range catering for diets such as low carbohydrate, keto and gluten-free. Many of the meals are available in two sizes: regular (approx 290-350g) or large (approx 400-460g).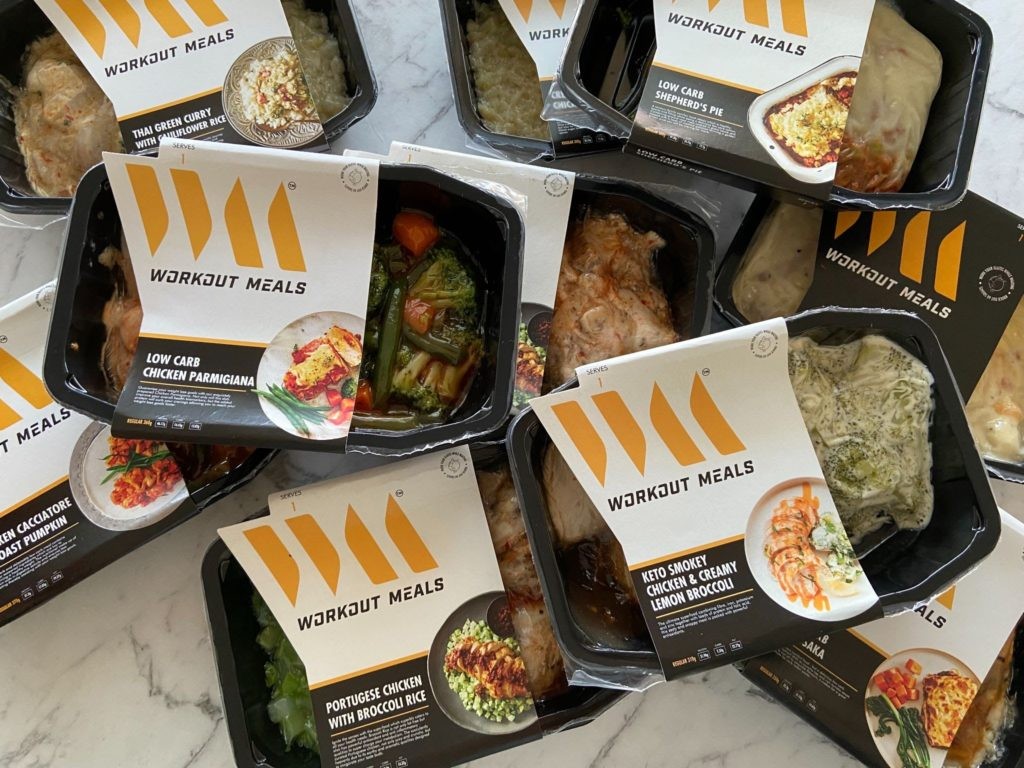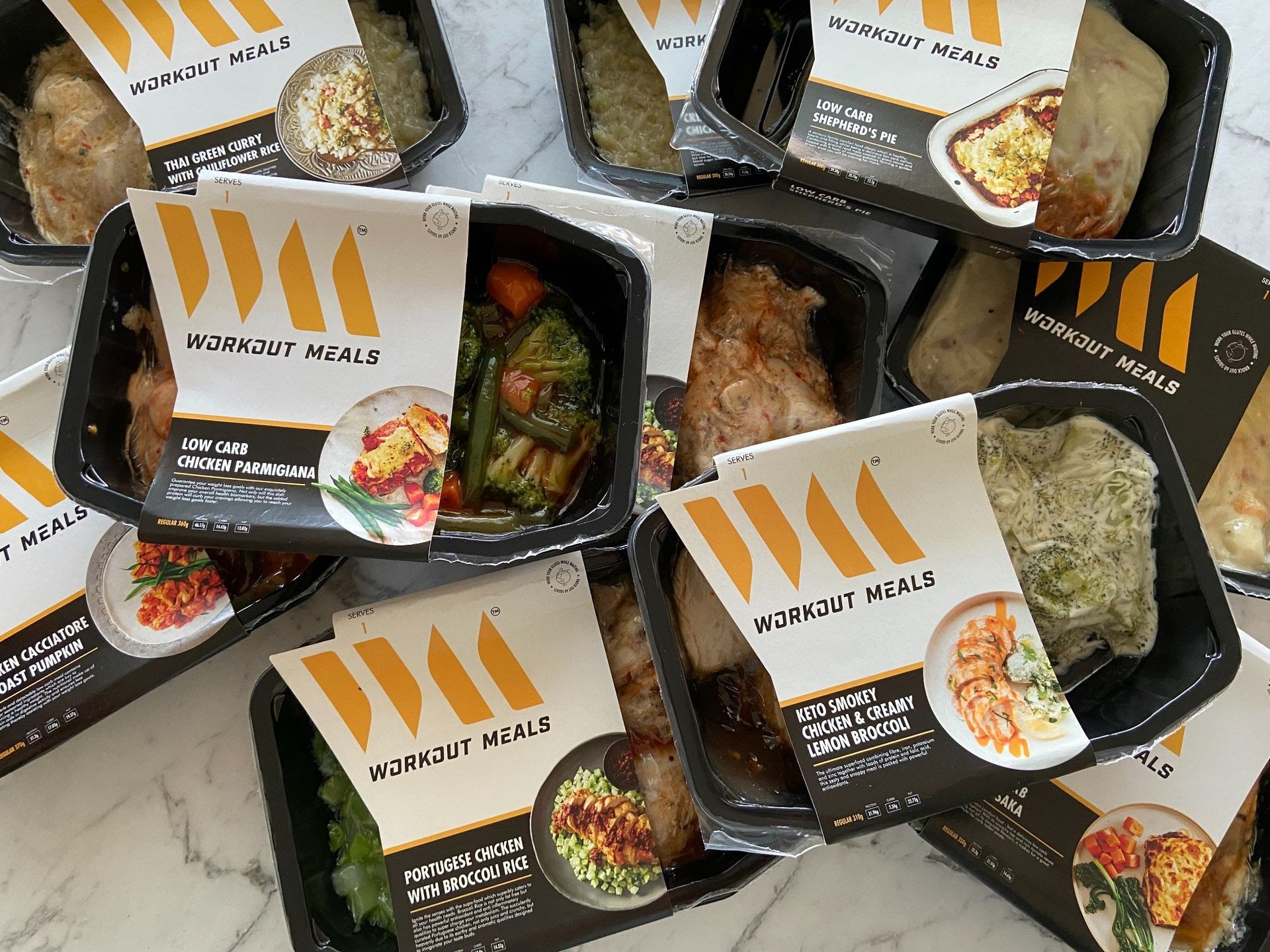 Keep in mind, Workout Meals goal-based plans are really not based on enough information to be individualised. You may get a sense that the plans are given they ask you for your gender and activity level when formulating the meal options but this actually isn't enough info and is, in my opinion, more of a marketing ploy. You really need to factor in your body metrics like weight and height as well as duration and type of exercise in order to have a defined goal.
However, Workout Meals do set itself apart from many mainstream meal providers with the addition of their program, WM360. This brings together a personal trainer, nutritionist and Workout Meals to provide individual support to help you reach your particular goals. Although I haven't tried the program myself, it seems like an affordable and highly valuable add-on.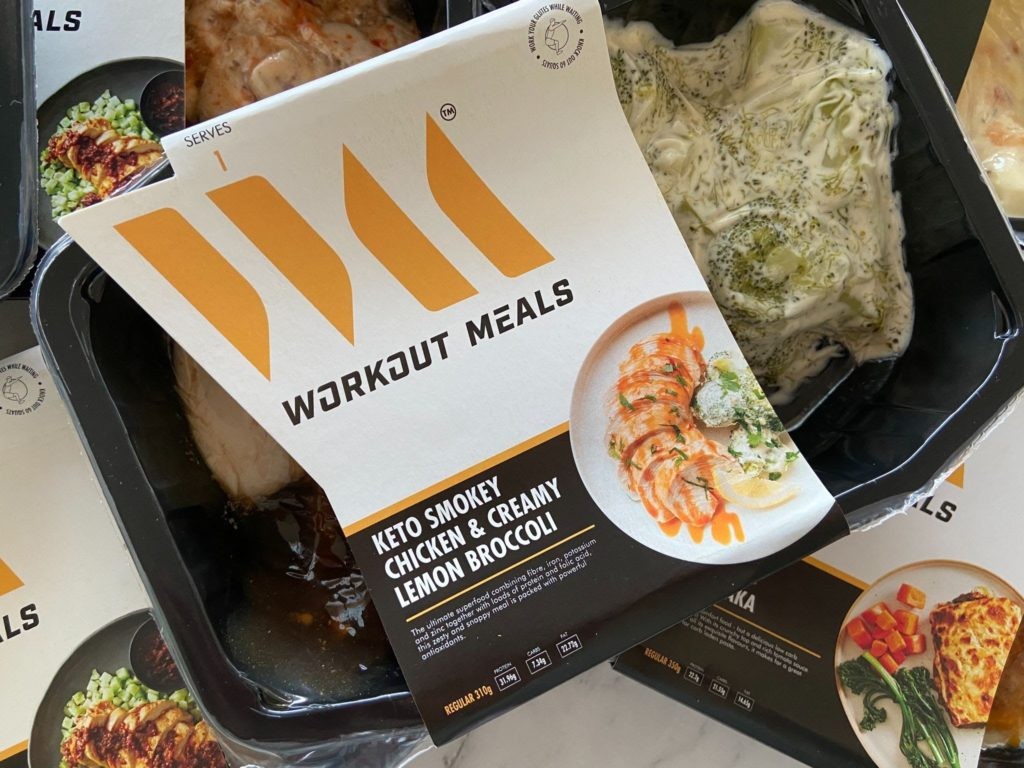 Let's look at the ingredients.
I was pleasantly surprised at the ingredients list of the Workout Meals as it isn't lengthy and, on first look, there is no use of anything artificial or processed. They also use at least 90% Australian ingredients and aim to use free-range or grass-fed meats. This is so great, especially from a provider that's marketing towards active consumers rather than promoting their whole food ingredients.
Having said that, they don't list the ingredients to make up the individual item. For example, coconut milk is usually made with coconut kernels and water with some brands adding emulsifiers and thickeners. Another example is "pasta" with no disclosing of the type of pasta. So there is a chance that a few of the meals may have some additional ingredients, but you can easily avoid these if you are concerned.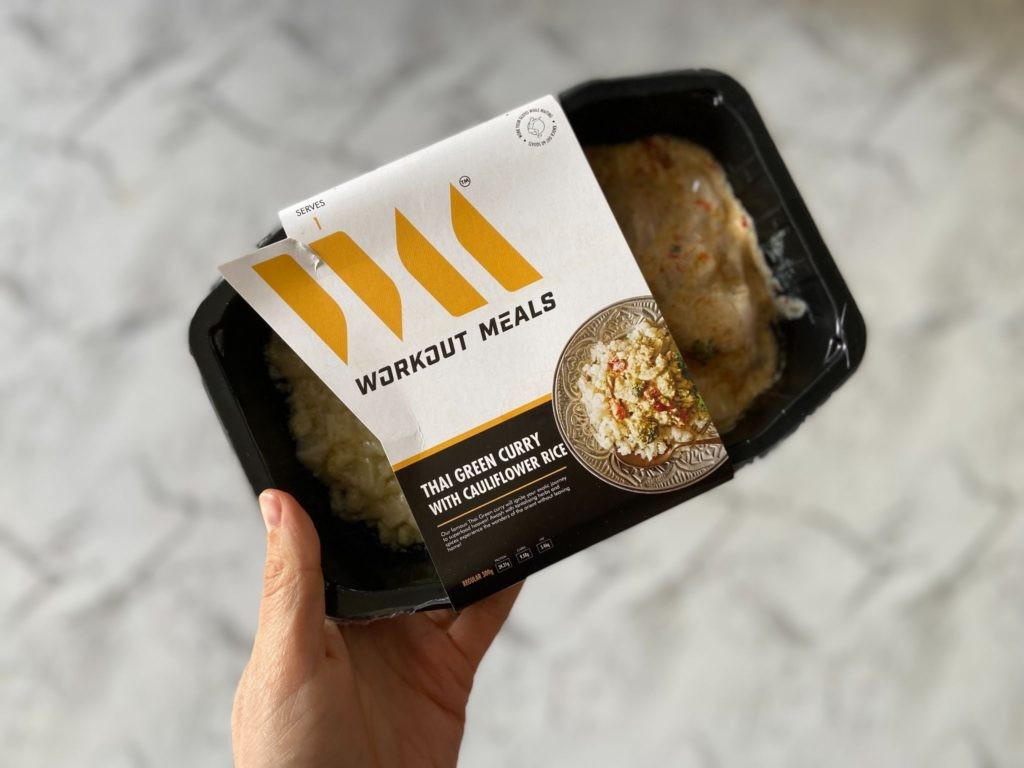 Workout Meals also do make an effort to increase the nutritional content of some of their meals and reducing the inclusions of refined carbohydrates by swapping ingredients like rice for broccoli rice. This was particularly in the meals I tried which were part of the high-protein, low-carb plan.
Another positive is the use of quality protein sources such as chicken breast, beef or eggs. There arent many plant-based protein meals, however, leaving little options for vegetarians or vegans.
In terms of macronutrients, you can find meals to fit your own needs. There is a range of high protein meals consisting of around 45% protein which is great for those looking to achieve weight loss or muscle growth.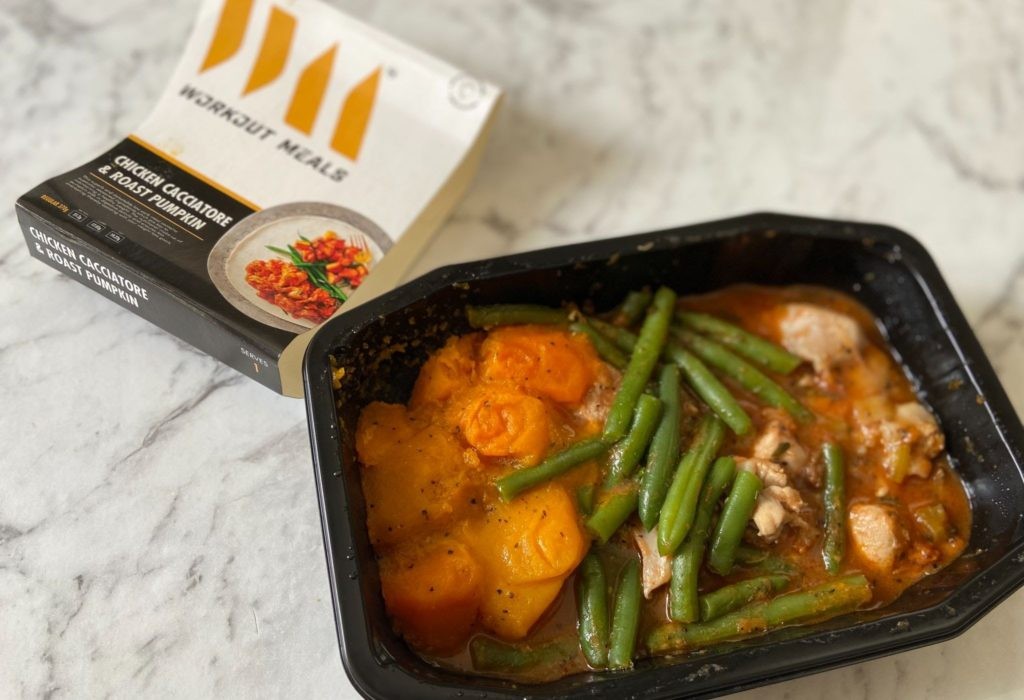 There is also a good amount of low carb meals as low as 3g! In their keto range, you'll find meals from 3g to 17g per serving which meals you could essential consume two meals and maintain ketosis if you don't have any other carbs throughout the day. These meals however are relatively low in fats which is most likely to keep the overall calories and costs low. This is something to keep in mind if you are trying to adhere to the traditional keto of approximately 70% fats, 5% carbohydrates and 25% protein.
Unfortunately, Workout Meals don't list the fibre content of the meals, but I'm tipping based on the ingredients it will be pretty low.
How convenient is the Workout Meals range?
Workout Meals are a convenient meal provider. You can easily choose meals online to suit your needs and there are also additions of snacks and juices to fill in any gaps. And they are delivered straight to your door. At between $9 and $11 per meal, they are also a middle of the road provider.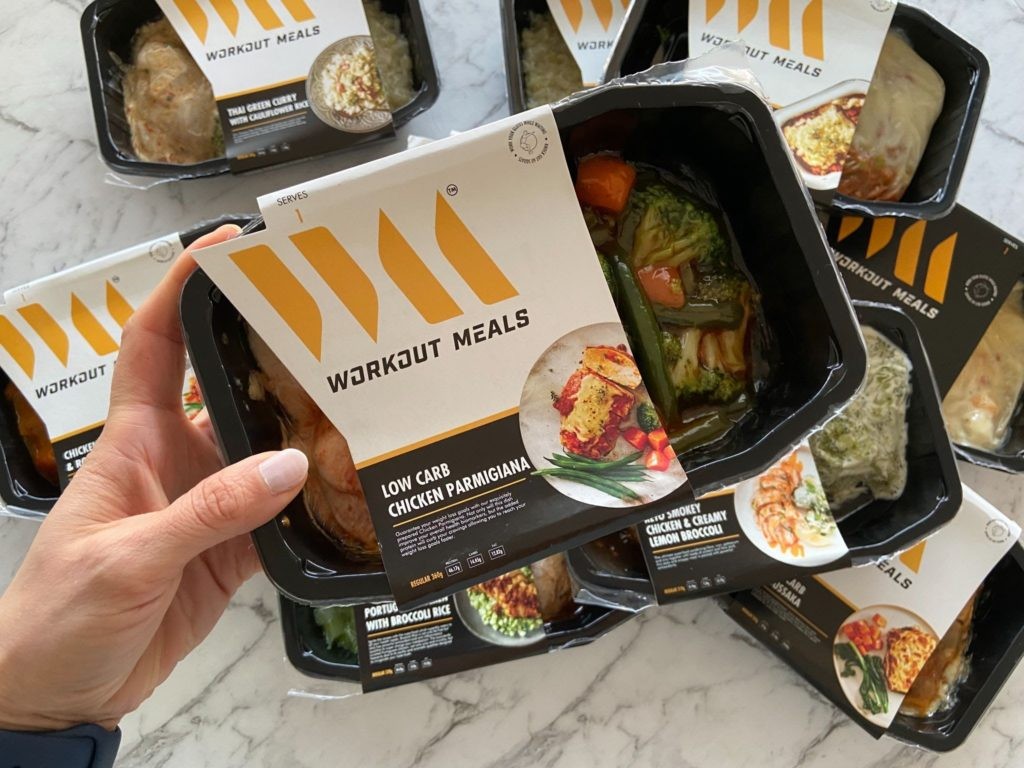 The meals are to be heated in the microwave and can be frozen if you can't consume them before their use-by date.
The addition of the WM360 program could make it a practical and affordable option for those looking for some individual guidance and their meals in one place.
How was the taste of Workout Meals?
For me, the taste of the Workout Meals was hit and miss. Most weren't offensive and certainly were palatable but they weren't delicious and memorable either. As someone who enjoys nutritious and flavoursome meals, these weren't the highlight of my day.
That said, Workout Meals would no doubt be appealing to those who are simply looking to fuel and needing the convenience. The textures were okay and the flavours were subtle but pleasant to eat. Those meals with a sauce, did tend to be a bit watery which may have impacted the indenisty of the flavours.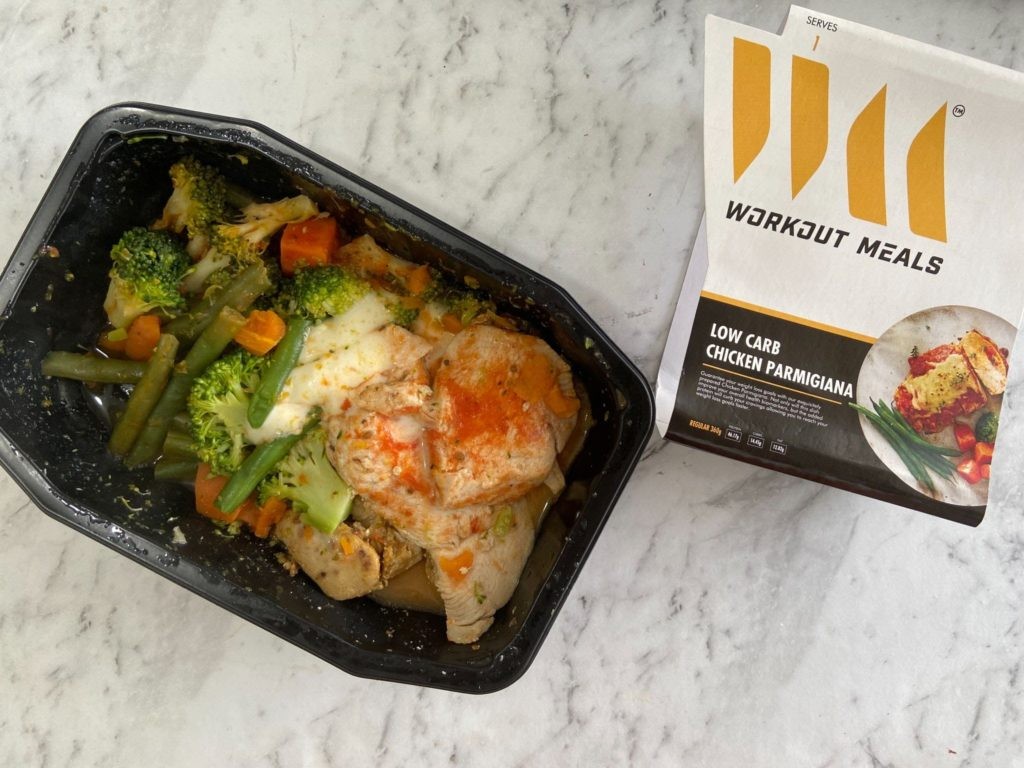 All in all, I appreciate what Workout Meals are trying to achieve. What they lack in flavour, I think they have made up for in attempting to enhance their service with the addition of a personalised program.