When two driven brothers wanted a healthier way to fuel their workouts you get the "functional" meal provider My Muscle Chef. Delivering meals across Australia, My Muscle Chef has quickly become a leading convenience food company targeting those active consumers looking to transform or maintain their gains. Their collaboration with the gym franchise F45 has also pushed My Muscle Chef into the spotlight.
My Muscle Chef has a range of goal-based plans and meal packs focused on body transformation or enhance performance. Clinical nutritionist, Sarah Appleford, orders a meal box to see how it stacks up nutritionally and if the meals taste as good as they claim.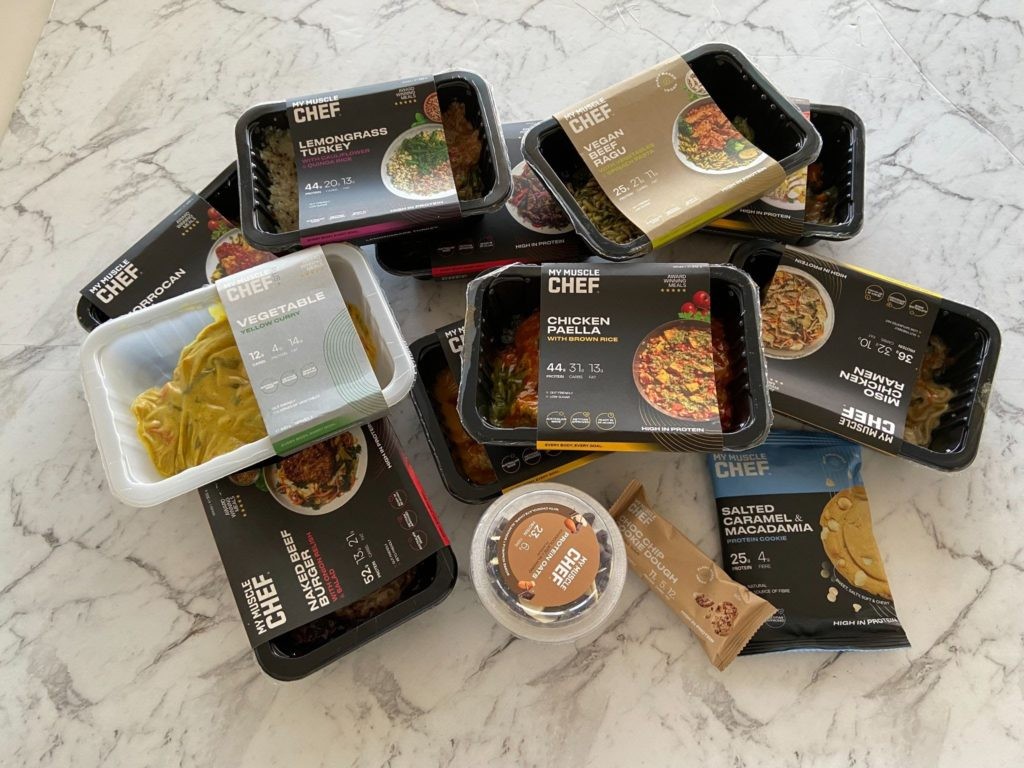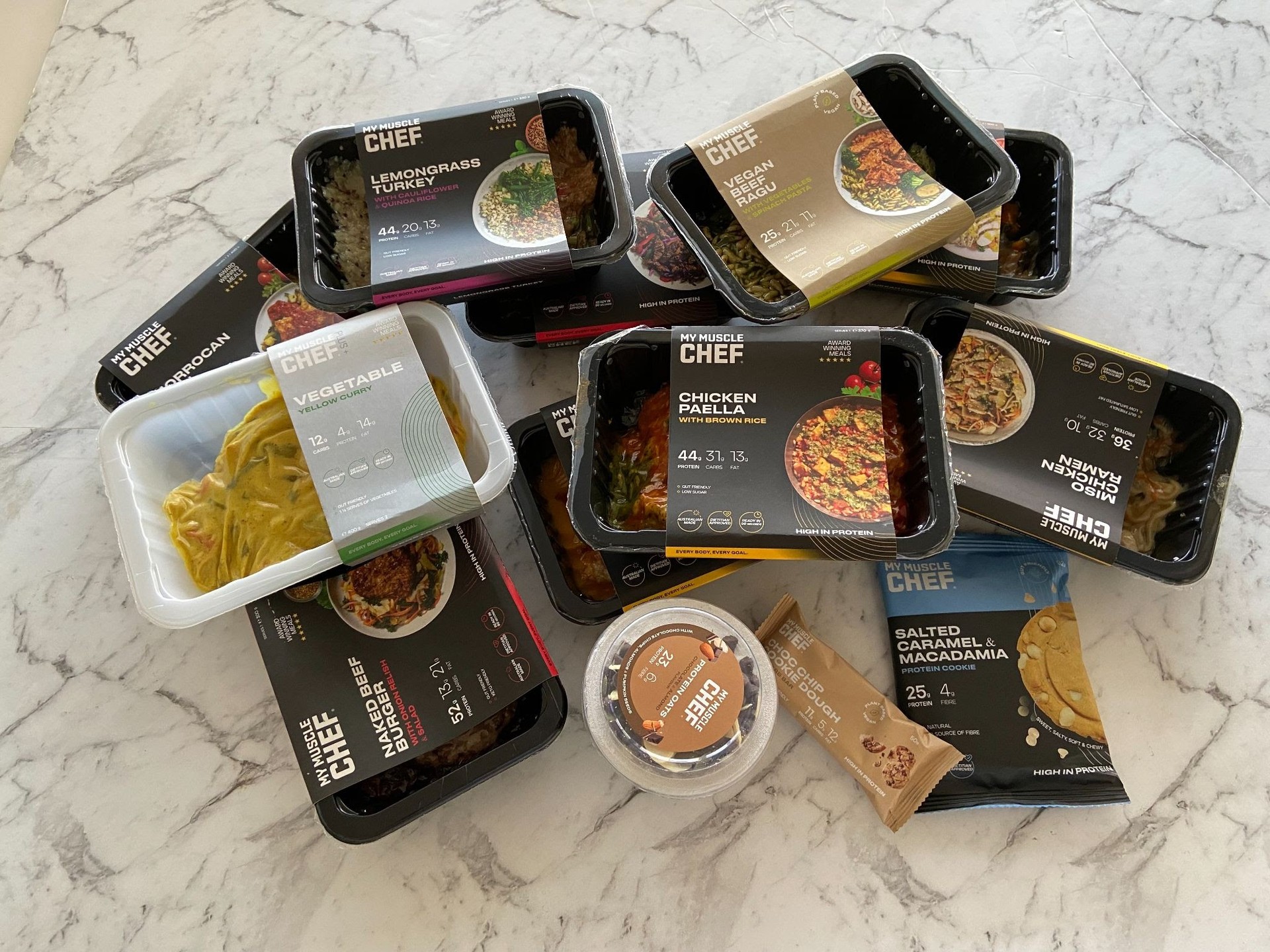 Were the My Muscle Chef meals nutritious?
My Muscle Chef meals are "designed with your nutrition in mind, our range of 50+ meals deliver on taste and nutrition." The meal provider has a range of collections to choose from including low carbohydrate, low calorie, high calorie and keto. This is great for those looking for meals that fall under a particular diet, but still up to the consumer to work out if they will help them meet their daily intake needs or restrictions.
For example, choose the keto option and you'll need to ensure your daily carbohydrate consumption is low enough for you to reach ketosis. You may reach this metabolic state if you limit your My Muscle Chef meals to one and including one of their snacks.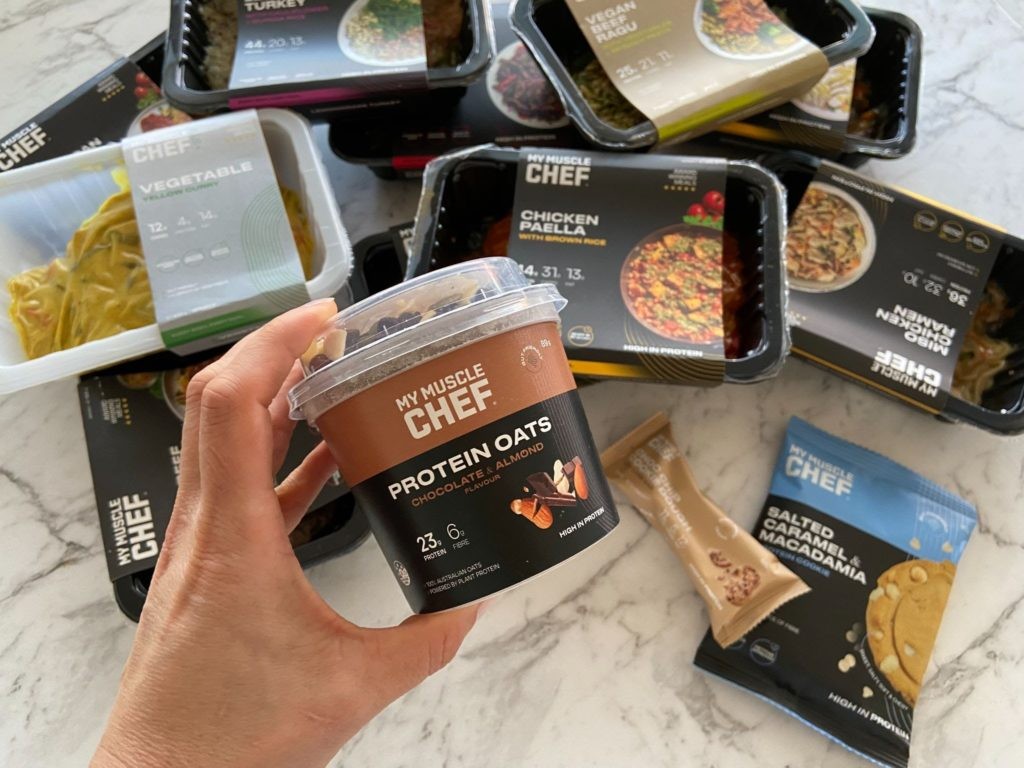 My Muscle Chef also promotes three goal-based meal plans: Calorie Control, Muscle Gains and Performance. This sounds good in theory, but these plans don't take into account any valuable information other than your gender. For these plans to actually be of benefit to a consumer, they would need your body metrics and more information on the type and duration of your exercise. These plan options are no more than a marketing gimmick.
To determine whether these meals are actually nutritious, I always start with the ingredients.
At first look, it's easy to think these are ultra-processed meals as the ingredients list appears lengthy and filled with numbers. Actually, My Muscle Chef has gone to the extra measure of putting the percentage next to every ingredient. This detail is really helpful because it will tell you exactly how much chicken, kale or sugar is in the meals. They also highlight common allergic foods such as sesame products, gluten, dairy and egg – also very consumer-friendly.
Of the 10 meals I tried, there were only a couple that were made just of whole foods. The rest did include flavour enhancers, emulsifiers, colours and refined oils, particularly the vegan meals. This was a little disappointing from a natural health perspective.
A positive was that the ingredients did feature more than one or two vegetables in each meal with some reaching almost 50% of the meal made of veggies (slightly higher than some mainstream meal providers). They also feature aromatics such as garlic, ginger and spices like paprika and pepper to boost the flavour naturally.
As for the nutrition information and the macro balance, the My Muscle Chef meals are certainly appealing for that body transformation goal.
You can find a selection of low-calorie meals below 426 calories per serve (300-400g) which would be appealing for those needing support with portion control. There are also options for those looking for more calories with some meals reaching up to 616 calories. This is great because you can really customise your intake based on your individual needs rather than selecting a generic plan.
My Muscle Chef has a variety of high protein meals, with some coming in at over 50% protein and most of which is coming from whole food sources. This is beneficial regardless of your fitness goals. I often see clients who are simply not eating enough protein throughout their day.
Of the My Muscle Chef meals I trialled, the carbohydrate component was kept in check with most of the carbs coming from vegetables. However, all the meals except two that I tried contained some form of added sugar so that's something to keep in mind.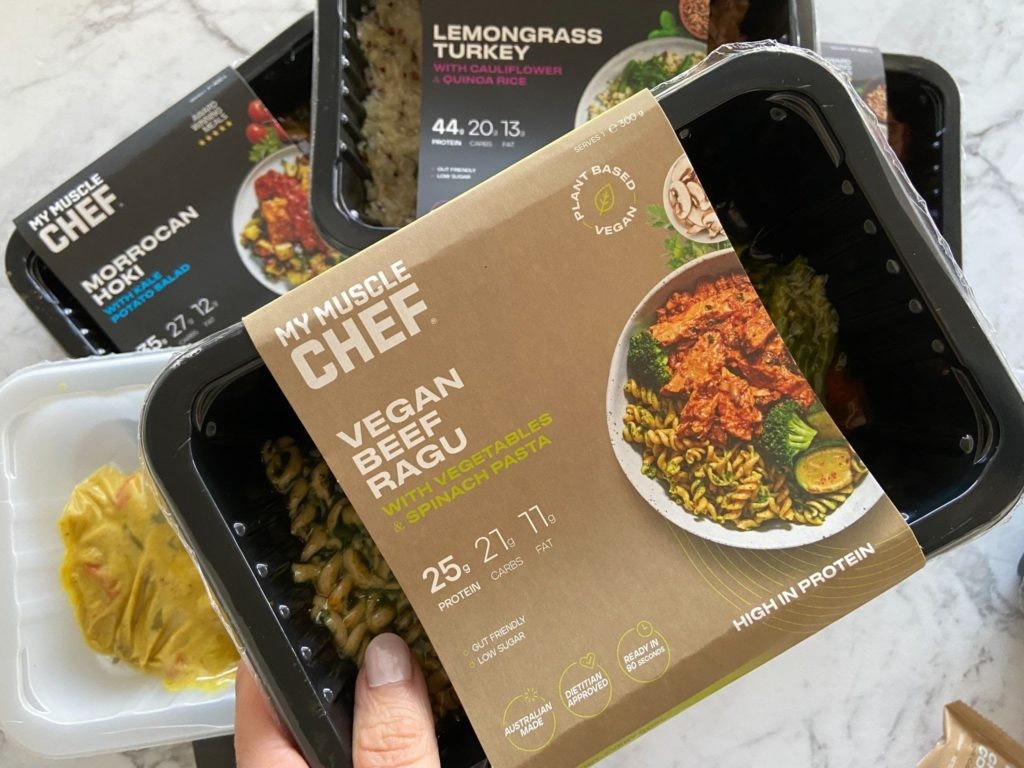 Like many convenient meal providers, dietary fibre is one nutrient that has been put down the priority list below hitting the macros targets. On average, these meals are comprising of only 4.5 grams of fibre per serve. If I was going to aim to get my recommended intake, I'd need to eat about 6 of these meals a day. There's also minimal quality fibre sources such as legumes, beans, nuts, seed and whole grains in the meals.
One big nutrient to watch out for in the My Muscle Chef meals is the sodium content. Of the meals I tried, one had a whopping 1240 mg of sodium per serve! Considering it is recommended people consume no more than 2000 mg of sodium per day, this is very high and much more than many of the other meal providers.
My Muscle Chef also offers a selection of snacks such as low carb bars and protein cookies. Now, these are ultra-processed foods with lots of artificial sweeteners, vegetable oils, emulsifiers and "natural flavours". They may hit the key macros targets, but nutritionally I believe they miss the mark. There are more and more whole food snacks coming onto the market that are nutritionally superior to these products in the My Muscle Chef collection.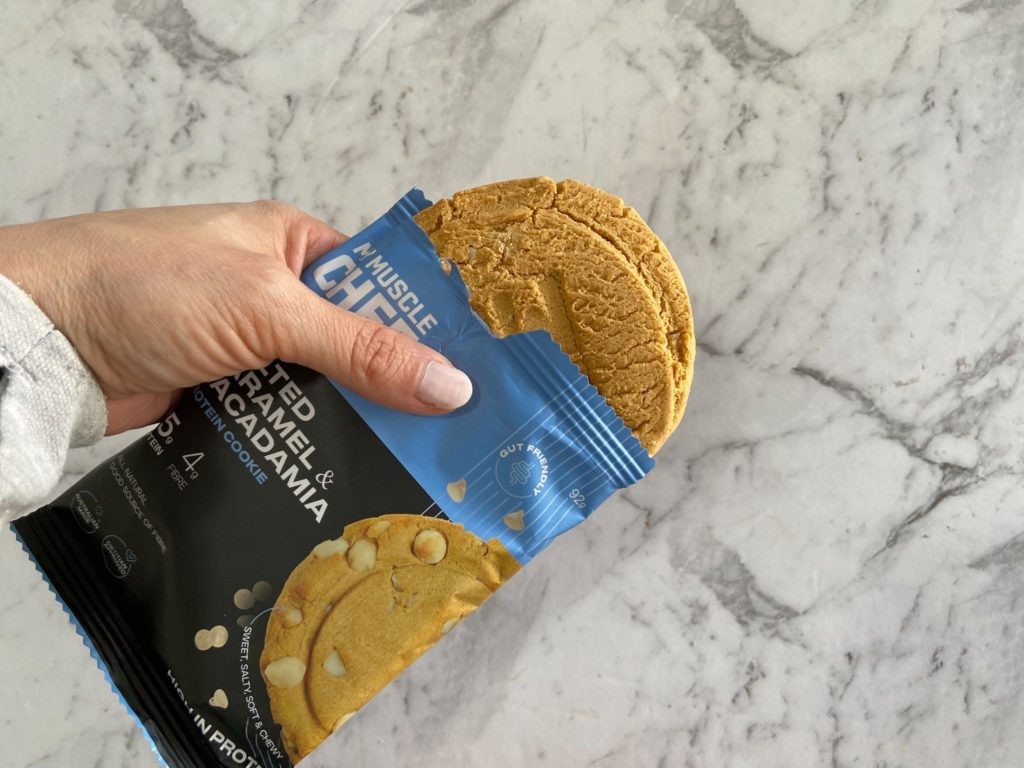 How convenient is the My Muscle Chef range?
Selecting meals on the My Muscle Chef website is made somewhat easier by the collections and the menu is varied so there are plenty to choose from. Even Vegan's have several options free of animal products.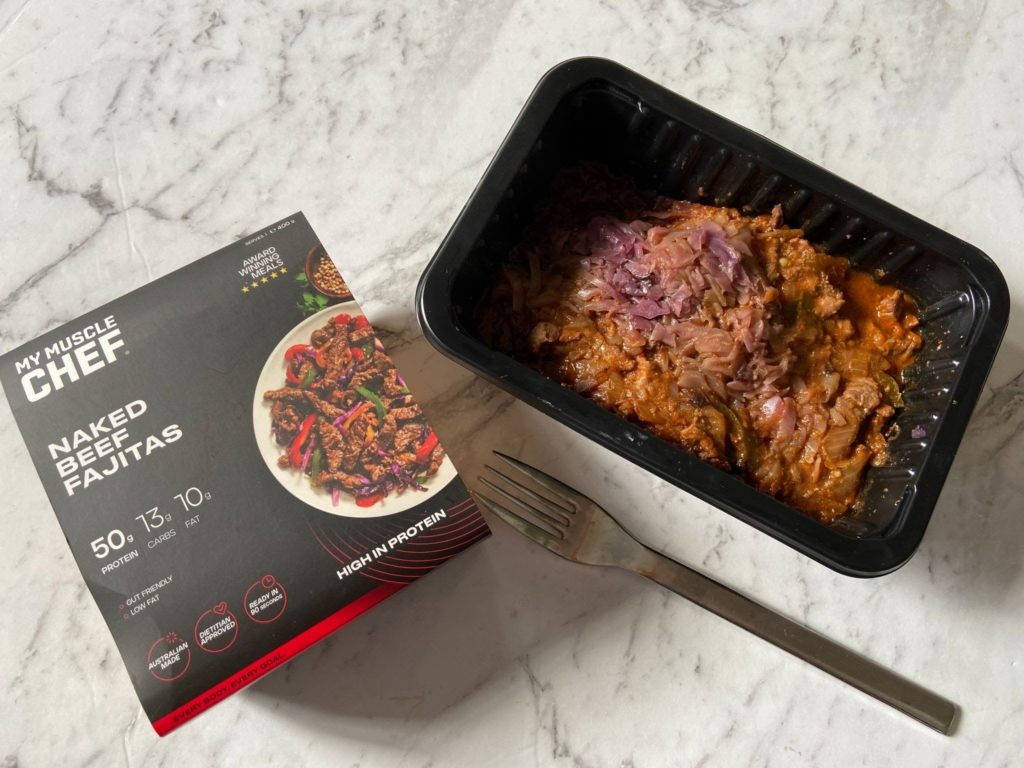 My Muscle Chef provides you with the option to order one-off meal boxes or subscribe. You'll also find them in stores including Woolworths, Coles and IGA making it incredibly convenient if you are in between orders or don't want to commit to an entire delivery.
To heat, you simply place them in the microwave for 3-4 minutes and they also have an option to store frozen if you aren't able to consume them before the use-by date.
How was the taste of the My Muscle Chef meals?
One of the positives of many of the My Muscle Chef meals was that they had a variety of textures and not just mush. Some of the vegetables even had a crispiness to them!
There were meals that didn't hit the mark such as the Chicken Parmigiana which it's "crumb" was soft and together with the lack of ham didn't resemble anything of a traditional parma much to my husband's disappointment.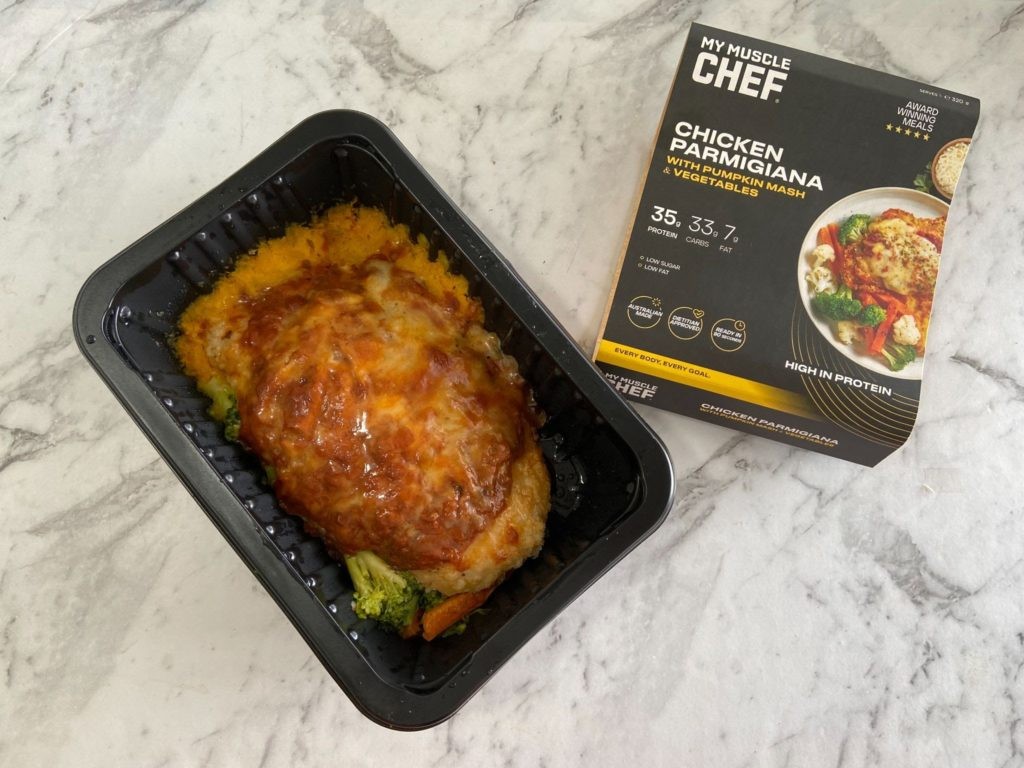 As for the flavour, they were okay. Better than some convenient meals I have road-tested but they didn't wow us. If you're searching for convenient meals that are varied and hit a macros goal then My Muscle Chef may be a good option for you. If you're conscious of the ingredients, you just need to look a bit closer as to the meals you select.