🥙 Nutrition
Why A Plant-Based Diet Could Be The Key To Healthy Weight Loss
Whether you're hoping to shed the kilos you gained during last year's lockdown or whether one of your new year's resolutions is to improve your over-all health, you may want to consider trying out a plant-based diet and here's why…
UPDATED ON Jun 21, 2022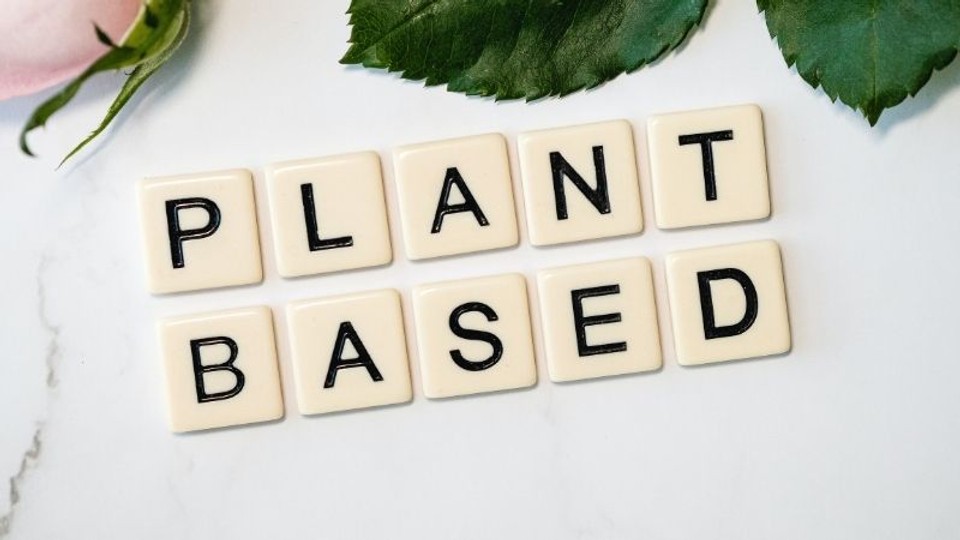 There are so many reasons why switching to a plant-based diet is great for your health, not only for the nutritional benefits but for the physical benefits too. Research has proven that prioritising plant-based foods can help to lower the risk of serious illnesses including heart disease, diabetes, multiple types of cancer and can lower cholesterol levels.
This is as a result of particular nutrients which can only be absorbed through the consumption of some plant-based foods; these include phytochemicals and antioxidants which will help to keep your immune system healthy, strong and ready to fight potential dangers to our healthy cells before a disease develops.
The benefits
One of the common misconceptions of a plant-based diet is that you must entirely rid your diet of any animal products to reap any real benefits, but this isn't the case. Nutritionist Jennifer May says the key is to simply increase your intake of plant-based products rather than eliminate meat entirely.
"There are many benefits – most of them are due to increasing your intake of fruits, vegetables, wholegrains, legumes, nuts, seeds – it's eating more of these that creates the benefit, not the reduction of meat and fish necessarily."
One of the most notable health benefits for many of us (depending on your goals) is the weight loss associated with a plant-based diet. Switching to a plant-based diet can improve your metabolism and dependent on the fat quantity, can see you burning calories without having to take part in an intense exercise regime.
Practising Dietitians Lane Edwards and Catherine Fallon from Food.com.au believe that indulging in a plant-based diet could be one of the most effective methods of dietary weight-loss.
"We actually think it's the best way to go. Studies show that the Mediterranean diet – which is plant based – has the greatest success when compared to other eating patterns," Edwards and Fallon said.
"It is a way you can eat that can be tasty and meet all of your nutritional requirements, which makes it sustainable in the long term," they said.
"By including more plant-based foods in your diet each week, you will increase your fibre intake which will satisfy your appetite, reduce cravings and feed your friendly gut bacteria.
"We know a healthier microbiome leads to better health and can lead to better weight management outcomes."
With many plant-based diets to choose from, one of the more popular and effective weight loss methods is the Mediterranean diet, which allows dieters to continue to eat small amounts of meat while focusing on including a larger amount of plant-based foods in the diet. Nuts for Life dietitian Belinda Neville says this particular diet is not only popular with dieters but highly recommended by health experts.
"… The plant-based Mediterranean diet has just been named the 'best overall diet' for 2021, as rated by a panel of health experts – based on its likelihood to help with weight loss, among other factors," Belinda said.
"Nuts, seeds, legumes, whole grains, fruit, vegetables, herbs and olive oil feature in this popular eating pattern."
The risks
As promising and easy as this sounds, there are still a number of factors we need to consider before making the jump to a plant-based diet. According to dietitian Jennifer May switching to a plant-based diet can lead to different deficiencies including iron, protein and hormone.
"Do you tolerate plant foods well – especially the sources of protein? If you're FODMAP sensitive for example, a plant-based diet is NOT for you. It's incredibly difficult to get enough daily protein on a plant-based diet if you're FODMAP sensitive as you aren't able to consume legumes with your meals," Jennifer said.
"If you're histamine or salicylate intolerant, then your diet is already very limited – adding in a restriction on animal products will cause unnecessary distress and difficulty achieving a healthy balanced diet."
Jennifer also says there are also particular nutrients that we should be supplementing if we do choose to adopt a plant-based diet to avoid any harmful deficiencies.
"There are also certain nutrients that should be supplemented when you're on a plant based diet – for example Vitamin B12 (only found in animal products) is essential, Iron and Choline are recommended due to the forms in plant foods being more difficult to absorb," she said.
"Most females on a plant based diet should have daily iron – most males on a PBD need a top up now and then."
While there are risks, if done correctly, the pros can easily outweigh the cons! According to Belinda Neville, there are a bunch of nutritional benefits associated with converting to a healthy plant-based diet (including weight loss).
"Plant-based foods are full of gut-loving fibre, and rich in essential vitamins, minerals and antioxidants. They also tend to be lower in kilojoules and saturated fat, compared with animal foods. And despite what many of us think, plant-based foods can also be a great source of protein!"
To help you with your plant-based journey, we have gone ahead and provided five of our favourite meal providers who offer an impressive variety of plant-based meal options.
Soulara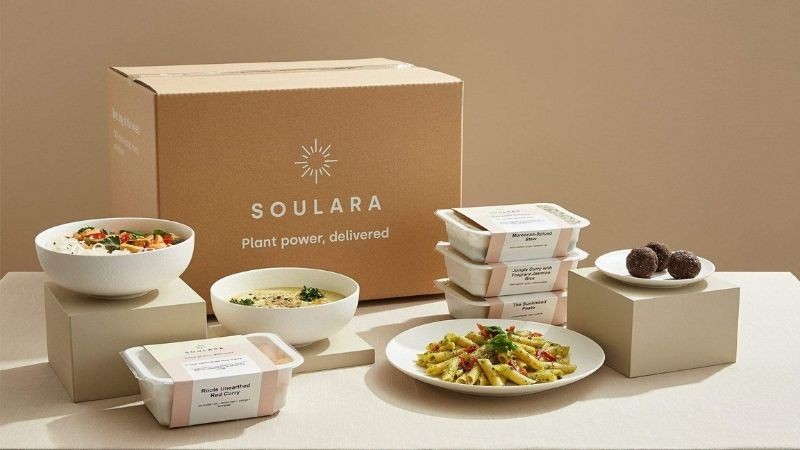 With an entirely plant-based menu, Soulara provide a diverse range of delicious plant-based meals for you to choose from. Not only do they provide breakfast, lunch and dinner options to suit everyone but they also provide a long list of tasty beverages including a banana breakfast smoothie, almond milk iced coffees and kombucha which will help to boost your gut health.
Garden of Vegan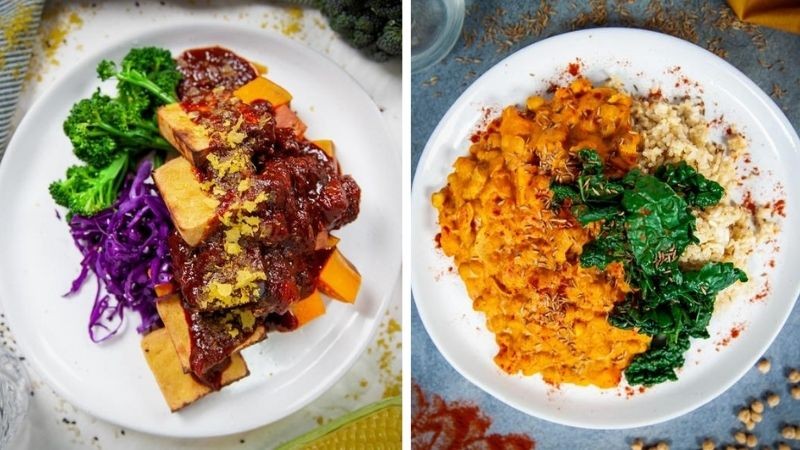 Using 100 percent organic ingredients, Garden of Vegan boast an entirely plant-based menu with a plethora of different meals for you to try out. Garden of Vegan has a vast menu which caters not only to veggie lovers, but fans of a classic hearty meal with baked shepherd's pie, creamy alfredo and mac and cheese available to order.
My Muscle Chef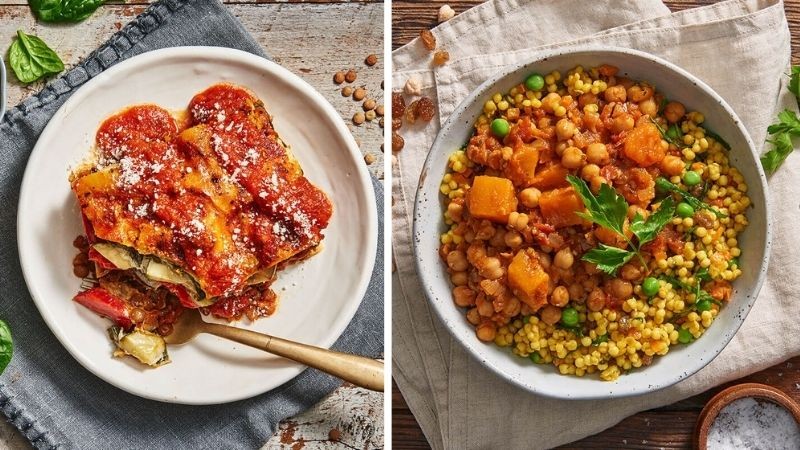 Health food moguls My Muscle Chef cater for people looking to pack more protein into their diet, providing over 50 delicious high protein meals. Among these you will find a bunch of tasty plant-based options with a handful of sweet vegan snacks on offer to top off your healthy, plant-based dinner.
Chefgood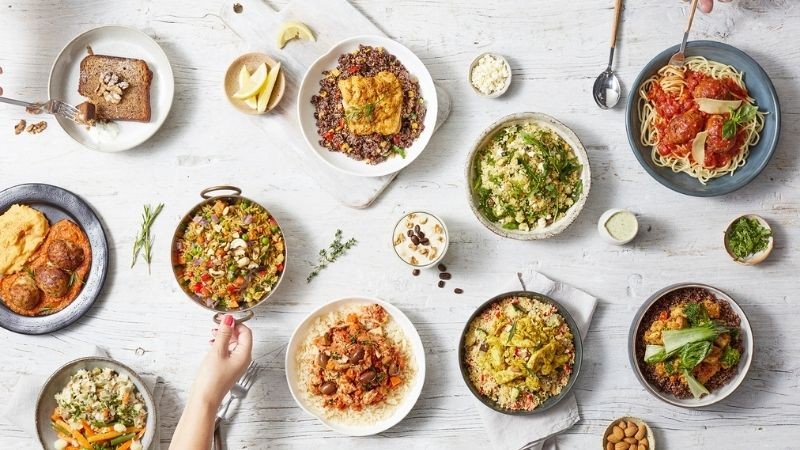 Chefgood are more than happy to cater to our plant-based community, providing plenty of delicious meals to include in whatever meal plan you choose. To subside that hunger throughout the day, they also provide a list of snacks including mixed nuts, protein balls and carrots sticks with almond butter, all the perfect snacks to include in your plant-based diet plan.
MACROS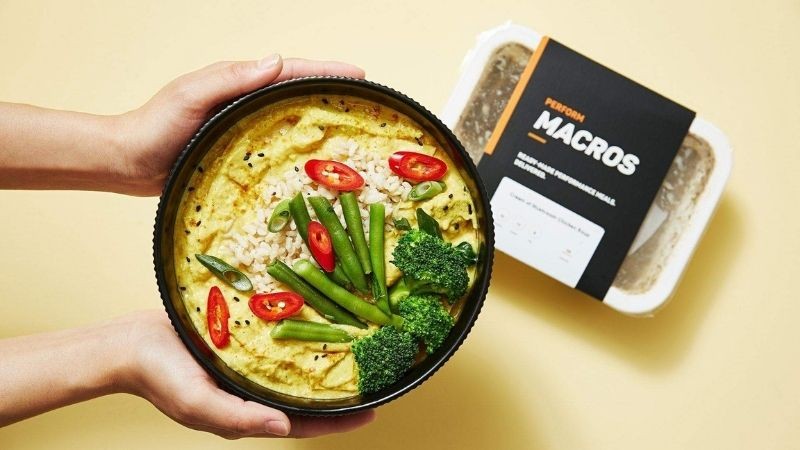 If you're looking for an easy way to find the right plant-based meals for you, MACROS has you covered. There website is so easy to navigate, all you need to do is click on the menu tab at the top of the screen and then hit plant-based and you will get a full list of the delicious plant-based options they have on offer.
With health and weight loss and the forefront of our minds (especially after packing on the covid kilos), now more than ever it is so easy to find ready-made plant-based meals and to have them delivered directly to your doorstep. So, what are you waiting for?