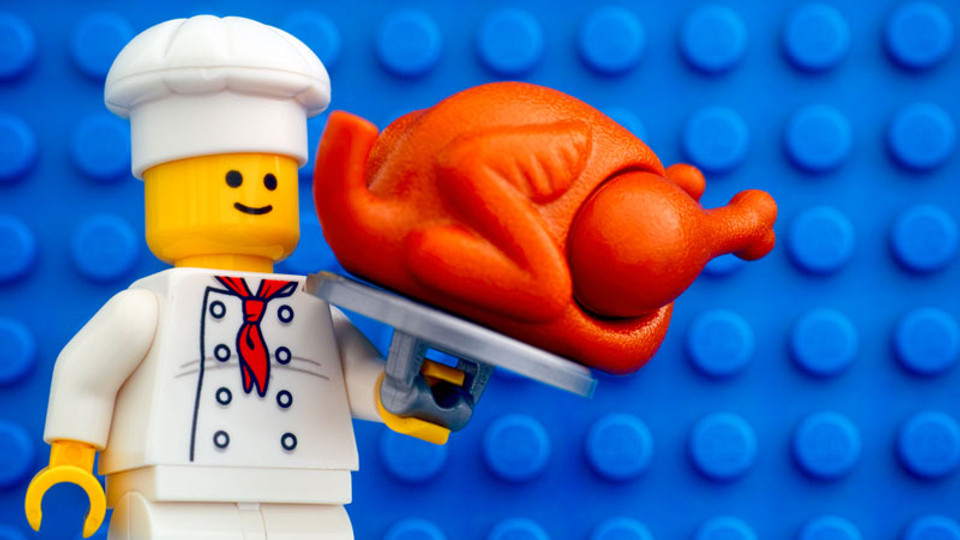 Getting injured often feels like the most frustrating thing in the world. Your entire routine is derailed, your stress levels are through the roof and now that you're not training, you have a lot more spare time on your hands. You are pretty sure you can already see and feel your progress going down the drain.
You have worked so hard to make progress, don't you dare give up now!
Focus on the Controllables!
Nutrition. Sleep. Mindset. Rehab.
Even mild strain and sprains can take 3-8 weeks to recover, with more severe injuries that require surgery and physical therapy taking several months to recover fully from.
Your diet and lifestyle can shorten the duration of recovery and bring you back into training sooner with as much muscle mass as possible.
How fast is muscle loss?
Severe injuries and surgeries that require you to minimise movement and weight-bearing for extended periods of time (over 6 weeks) can result in muscle wasting at around 0.5% per day.² Within the first two weeks, there is rapid losses in muscle, strength and bone calcium.¹
A 2013 study placed healthy young men in a full leg cast for 2 weeks and found that within this short period, muscle disuse resulted in 150-400g of muscle tissue loss and anabolic resistance.²
What is anabolic resistance?
Anabolic resistance is "the reduced stimulation of muscle protein synthesis to a given dose of protein/amino acids and contributes to declines in skeletal muscle mass."
In other words, it's when your muscles don't respond as well to protein and needs more protein in order to build muscle and prevent muscle loss. This often happens when muscles are not being used for extended periods during injuries, critical illness and in the elderly.³
Nutrition to Speed up Recovery Time
1. Prioritise high quality protein to maximise muscle retention
Type, amount and timing of protein is important to repair damaged muscle tissue and prevent muscle breakdown.⁴ High-quality protein sources include lean red meats, chicken, pork, kangaroo, eggs, seafood, tofu, tempeh and other soy products.
Current recommendations to minimise muscle loss in injured athletes are to aim for 1.6- 2.5g of protein/kg of current body weight daily. Spread this evenly across 4-6 meals, aiming for at least 20g of protein at each meal. If you're a 70kg injured athlete, then 120 – 175g of protein would be optimal for recovery of muscle tissue injuries. This might look like 30g of protein at each meal, five times a day.⁵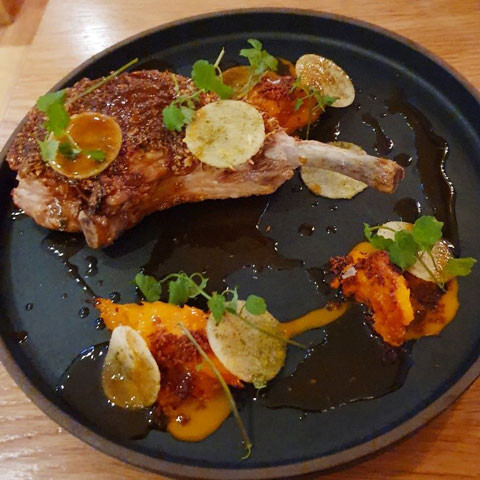 Having some staple protein foods to base meals around makes choosing what to cook even easier.
For Home Cooks:
As a rule of thumb, approximately 150g of lean red meat, chicken, seafood (fish, prawns, octopus) will give you 25-30g of protein. For vegetarian and vegan meals, approximately 300g of tofu, 1 cup of cooked chickpea pasta or 1.5 cups of edamame will  give you the equivalent amount to protein. Remember you can always mix and match your protein sources!
Buying Meal Prep:
Keep it simple by checking the protein content of each meal. Most companies offer high protein meals, with services like
My Muscle Chef
and
Core Power Foods
going above and beyond by offering meals with over 60g of protein.
Nutrition Station's NuMeals
also let you create your own meal, including picking the amount and type of protein you're craving.
Muscle is expensive to keep around; it needs a lot of energy and amino acids to build and maintain. Therefore, not eating enough protein and energy during the recovery phase will result in losing more muscle at a rapid rate.⁶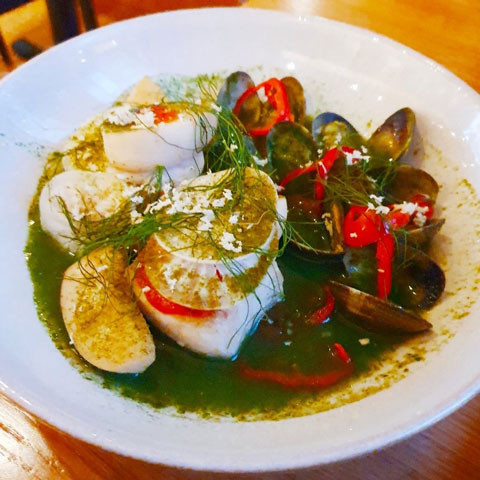 2. Minimise fat gain while maximising recovery
Tune into your hunger cues and use your appetite as a guide for how much to eat. You will likely find that you'll be eating less because you are less physically active, however, you still might need more than you expect.
Don't drastically cut calories!
Overall, you will likely need lower calories than prior to injury due to reduced activity. However, many athletes make the mistake of dropping their calories too low, resulting in even more muscle mass loss and delaying the healing process. Even if you are sedentary, your body now needs 10-15% more energy at rest than it normally does to heal and maintain muscle mass. This equals to about 200-500 calories more per day.
The best way to check you're eating enough: Monitor trends in your weight. You want to aim for your weight to be quite stable as you recover. Slight increases and fluctuations in weight may occur so look at weekly trends in weight.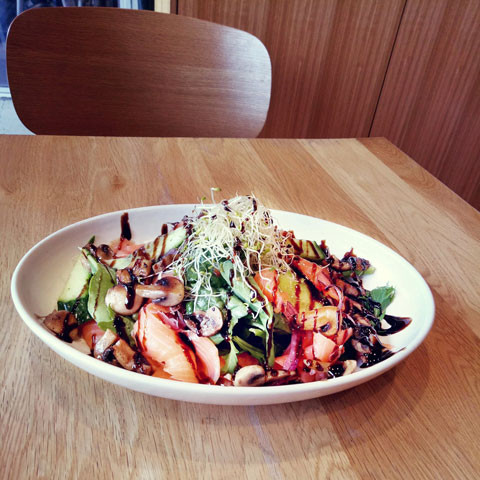 3. Eat a wide variety of foods, including your favourite ones!
Make your plate as colourful as possible to ensure your body is getting all the vitamins and minerals it needs. The best way to do this is by eating a wide range of fruit and vegetables. Choose whole foods over supplements, because whole foods also contain many more micronutrients, antioxidants, fibre and it keeps you feeling fuller for longer. Continue to eat foods you enjoy. You still deserve and need to eat, even when you're injured and moving less!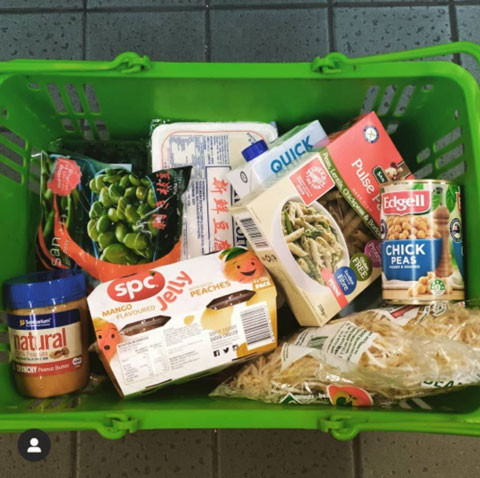 4. Skip the alcohol
It has been found to disrupt the healing process leading to reduced muscle mass and slower recovery time.⁷ It can also interfere with sleep quality which can further impair your body's recovery efforts. If you do occasionally drink, stick to less than 1 standard a day and drink plenty of water to prevent dehydration.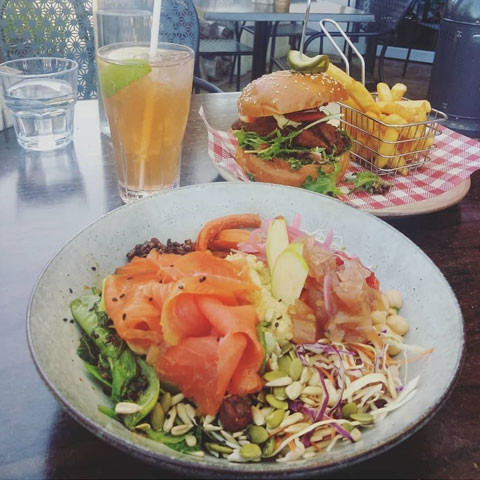 5. Muscle memory is your best friend
Although you will likely lose muscle mass and strength, you will regain it back a lot faster than it originally took to build. You will also retain sport-specific skills which means you won't be starting from scratch!
At the end of the day, the goal is to get you back into the activities that you love most by getting enough protein, energy and a wide variety of nutritious foods. Give yourself the best chance of speeding up recovery, retaining muscle mass and getting back into training in the best condition possible. I hope you settle into a routine that works for you soon and find new hobbies and skills to learn in the meantime.
Inhale, exhale. Focus on what you can control.
Remind yourself that this is not lost time. You are still learning and gaining valuable skills during this time. You will regain your fitness and physical strength. You will come back to your sport a mentally stronger and determined athlete.
References
Phillips, S.M.; Glover, E.I.; Rennie, M.J. Alterations of protein turnover underlying disuse atrophy in human skeletal muscle. J. Appl. Physiol. 2009, 107, 645–654.
Wall, B.T.; Snijders, T.; Senden, J.M.G.; Ottenbros, C.L.P.; Gijsen, A.P.; Verdijk, L.B.; van Loon, L.J.C. Disuse impairs the muscle protein synthetic response to protein ingestion in healthy men. J. Clin. Endocrinol. Metab. 2013, 98, 4872–4881.
Morton, Robert W.a; Traylor, Daniel A.a; Weijs, Peter J.M.b,c,d; Phillips, Stuart M.a Defining anabolic resistance: implications for delivery of clinical care nutrition, Current Opinion in Critical Care: April 2018 - Volume 24 - Issue 2 - p 124-130 doi: 10.1097/MCC.0000000000000488
Wall, B.T.; Dirks, M.L.; Snijders, T.; Senden, J.M.G.G.; Dolmans, J.; Van Loon, L.J.C.C. Substantial skeletal muscle loss occurs during only 5~days of disuse. Acta Physiol. 2013, 210, 600–611.
Quintero, K.J., Resende, A., Leite, G.S.F. et al. An overview of nutritional strategies for recovery process in sports-related muscle injuries. Nutrire 43, 27 (2018). https://doi.org/10.1186/s41110-018-0084-z
https://jeb.biologists.org/content/219/2/235.long
Jung, M. K., Callaci, J. J., Lauing, K. L., Otis, J. S., Radek, K. A., Jones, M. K., & Kovacs, E. J. (2011). Alcohol exposure and mechanisms of tissue injury and repair. Alcoholism, clinical and experimental research, 35(3), 392–399. https://doi.org/10.1111/j.1530-0277.2010.01356.x